It's true that most of us submerge ourselves in work more than we plunge into the ocean depths wearing our treasured dive watches. There is reason why. While these clever timepieces are made for open waters, their price tags often discourage one from pushing them to their limits.
The Seastar is Tissot's answer to that conundrum. The entry-level range is the watchmaker's proposition for gents looking for a reliable Swiss diver that can be roughed up. Since its introduction in 2010, the Seastar has gone through several changes including a chunkier case, bigger bar hands and an expanded diameter. The brand then introduced a new variant – the Seastar 1000 Chronograph.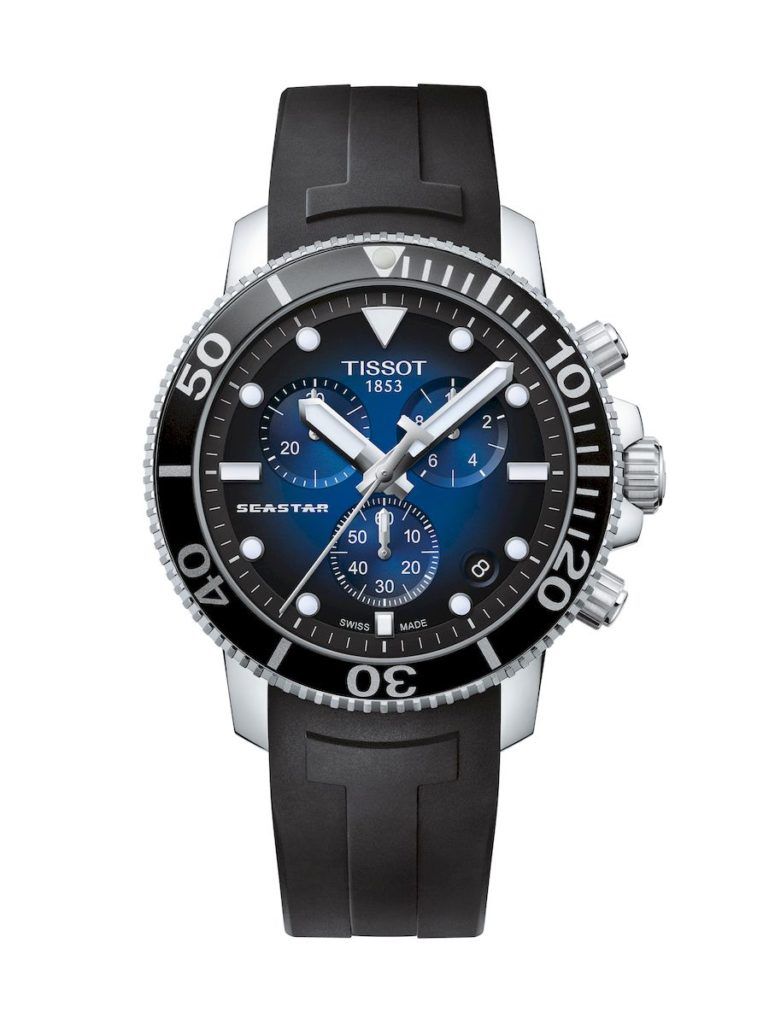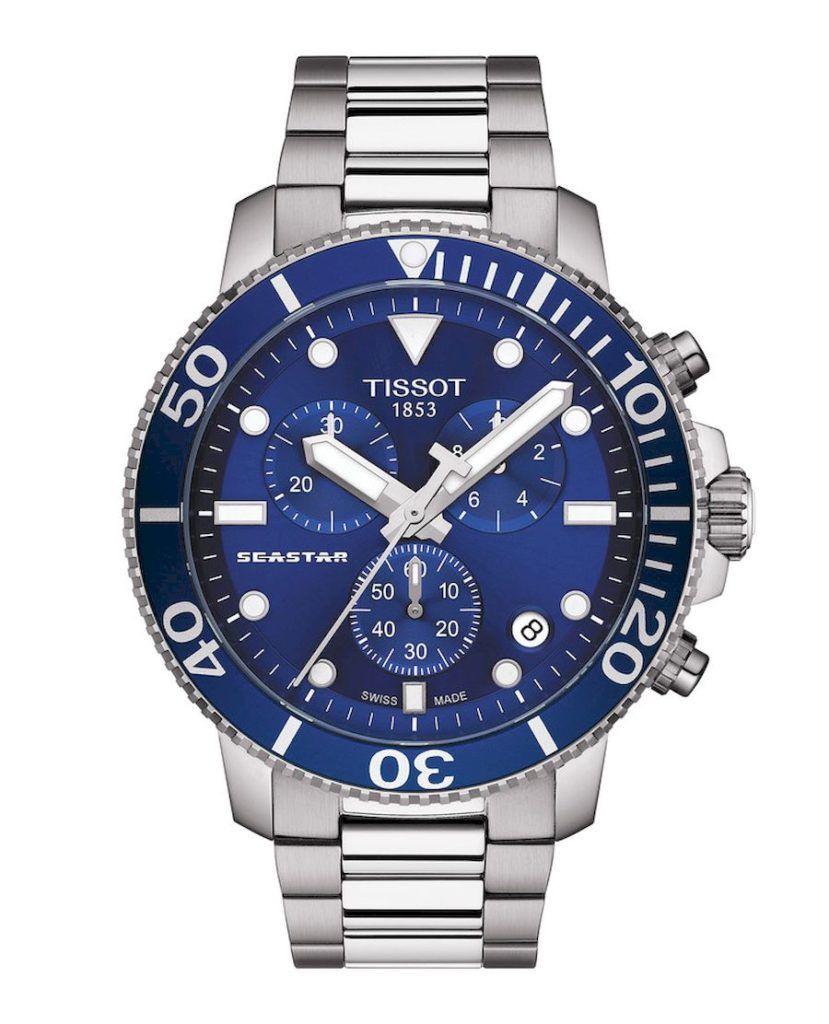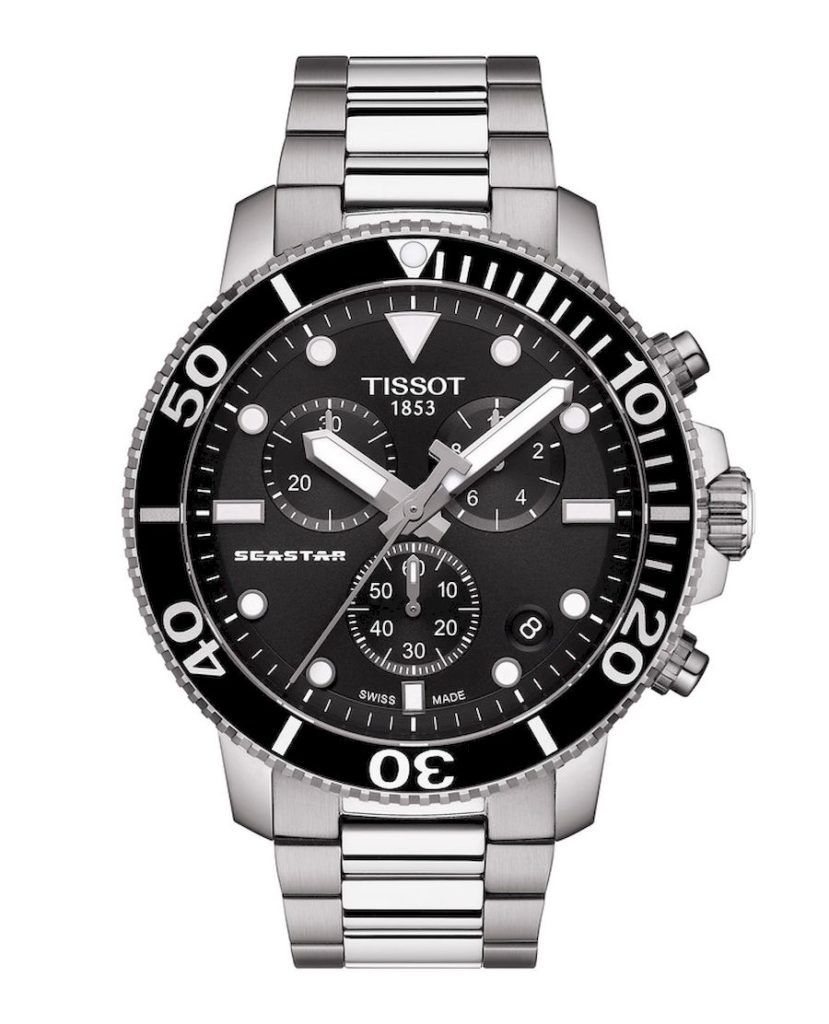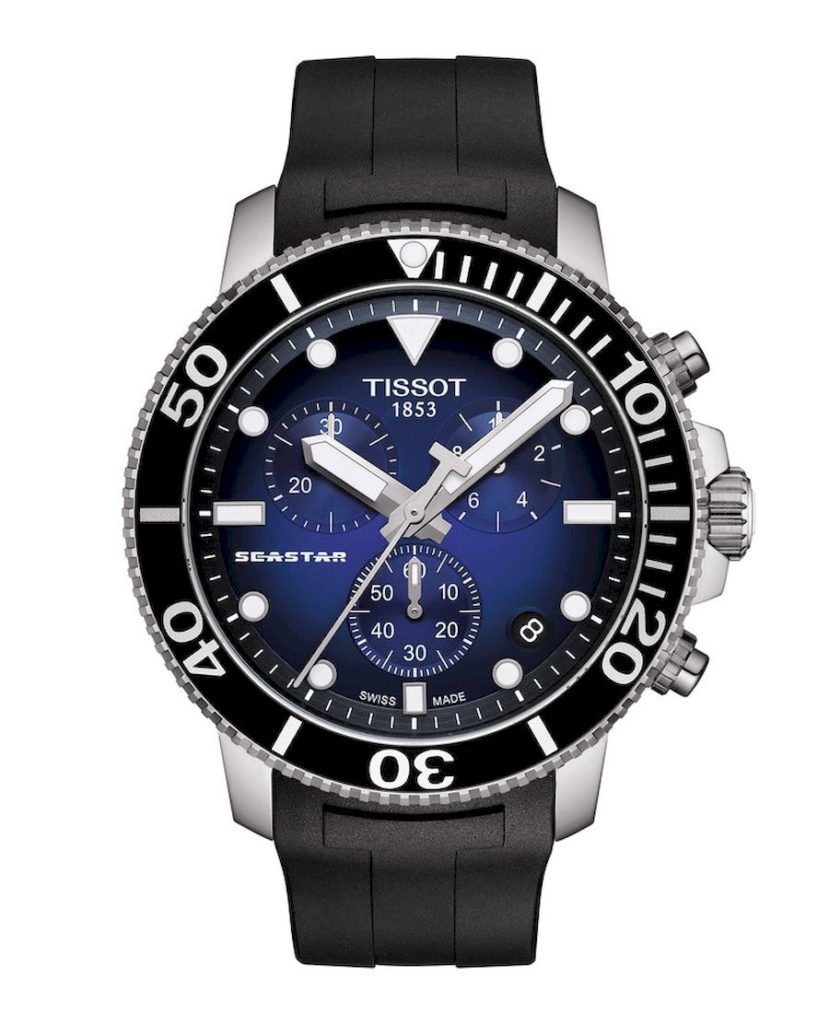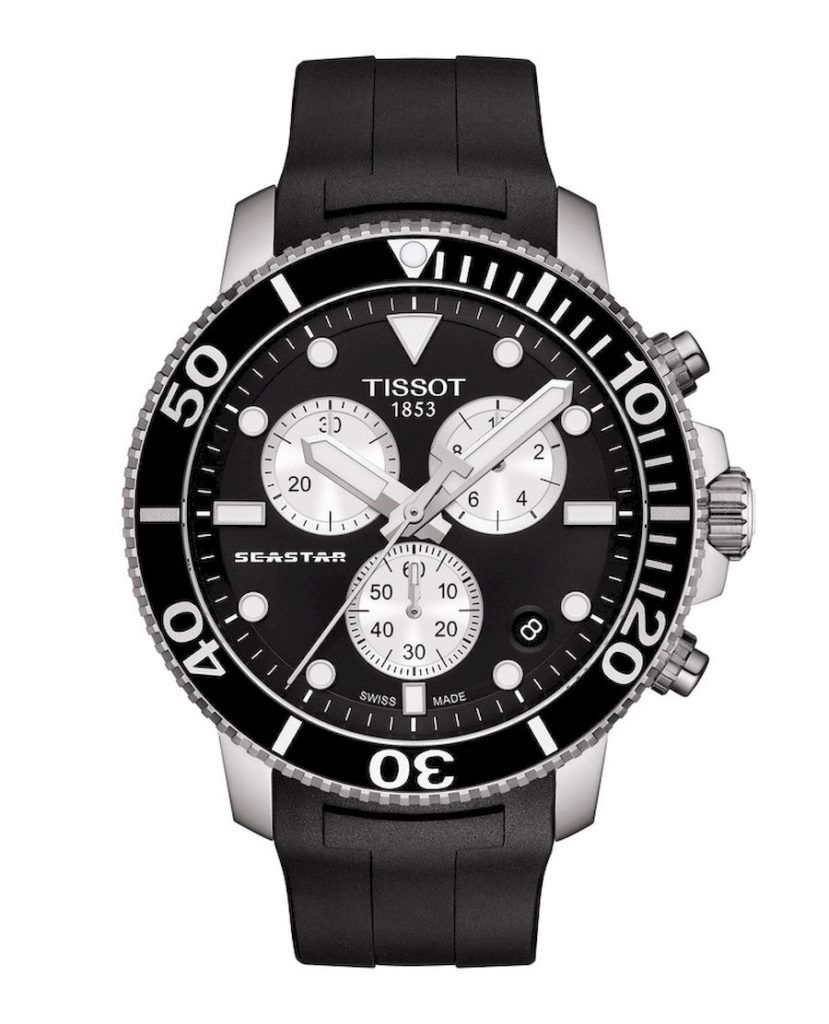 Its seaworthy qualities remain impressive. The watch is able to dive to depths of up to 300 metres with a 60-minute scale on the bezel that makes it easy for divers to track the remaining oxygen in their tanks. The minutes until 20 are marked in one-minute intervals before subsequently becoming five minutes at each mark. The hour and minute hands will also glow in the deep blue, which makes reading time a cinch.
The deceptively attractive gradated blue dial is one of Tissot's design mainstay and the brand's nod to the ocean it pays homage to. A seahorse is also engraved on the case back.
The Second Most Useful Complication
We've always maintained that the chronograph function is the second most useful complication (the first being a GMT hand) in a watch, and Tissot has answered our prayers. You can now measure timings up to 30 minutes, whether you're at the race track or in a bar during an especially competitive trivia night. The date window at four o'clock completes the plethora of features that are useful for any gentleman.
The Tissot Seastar 1000 Chronograph is powered by a quartz movement but don't let that deter you. It allows Tissot to price it between $760 and $910, a pittance considering the quality and workmanship.
The Tissot Seastar 1000 Chronograph is available here.