In June of 2022, Zenith launched a marketing campaign called "Master of Chronographs" to highlight the company's 157 years of experience creating precision time instruments, most notably the 1969 El Primero, the first self-winding, fully integrated, high-frequency chronograph caliber. It's hard to believe that the company nearly went bankrupt when it embraced quartz technology four decades ago. Thankfully, the head watchmaker at Zenith workshop 4, Charles Vermot, had the good sense to disobey his new American owners and hide the dies and punches needed to produce the components of the mechanical marvel behind a wall in a dusty attic. In the early 1980s, when demand for mechanical watches began to rise again, Zenith began supplying some of its movements to other brands, including Rolex, a ten-year contract later, the first Daytona Chronographs equipped with a Zenith movement were delivered in 1988, allowing the Manufacture to relaunch production.
In the 1990s, following another golden age in mechanical watchmaking, luxury giant LVMH (Moët Hennessy Louis Vuitton) came knocking at the end of the decade, taking over the company in 2001 and cementing its positioning in the higher end of the segment with its horological feats. Tourbillons followed, including a gyroscopic version of the gravity defying escapement but its call to 21st century fame lay in the El Primero Striking 10th launched in 2010 featuring the first automatic movement capable of measuring and displaying tenths of a second. That said, it continued to languish in the shadow of its former glory, leading then CEO and industry legend Jean Claude Biver to lament, "Zenith is a brand everybody loves but nobody buys." Suffice it to say, recapturing its zenith, was no small task. Hand picked by Biver himself, Julien Tornare arrived at the brand to jumpstart its modern revival.
Today, watch enthusiasts looking to purchase a Zenith Chronomaster Sport or a Defy Skyline must join wait lists as sales for the Swiss brand soar. Indeed, Morgan Stanley and LuxeConsult analysts estimate that Swiss watchmaker Zenith will have sales of approximately US$116 million in 2021, nearly doubling what the Le Locle manufacturer achieved in previous years. Speaking to Augustman at LVMH watch week at the end of January, Tornare recalls, "My first job was to understand the market by speaking to retailers, press, and listening. And after getting a feel of the situation, I figured I needed two to three years to get the brand back on track. One of the first few challenges was getting to work on a brand with little to zero digital footprint. Covid really accelerated digitisation for the brand."
Indeed, for a brand with a watchmaking motto like "the future of tradition", we were curious to see where he thought Zenith stood in a connected world. "I think we are all super connected but there's a huge gulf in its relationship to traditional watchmaking. I'm connected to my cell phone but I feel that having a mechanical watch represents my own values and personality. Many people will own an iPhone but not many people will have this watch," explains Tornare as he shows off the Chronomaster Sport on his wrist, "we will continue to focus on mechanical watchmaking and let other brands do connected watches." Product drops were not just enabling brands to generate awareness, hype, and loyalty, they're also perhaps the only sales delivery method that's produced a subculture and its been never been practiced in "stuffy" centuries old, watchmaking industry yet Julien Tornare also introduced the streetwear concept of "the drop" to watchmaking where certain models were only available for a particular month.
Tornare leans forward and smiles, "In the past, we had one watch trade show in Geneva or Basel, which meant that you drop everything, show everything and then you don't do much for the other 11 months of the year. During Covid, there was no trade show, so I directed my team to keep "bullets" for the rest of the year. What happened was that we evolved into a much faster cycle, reminiscent of the fashion industry than traditional watchmaking and we found that it was a model that worked very well because you had activations and launches to keep interest in the market high all year long. To have a watch that was only available for a month was a new, innovative approach to how we sold and delivered watches." Often measured in terms of sell out, drop culture is the thinking, behaviour, and community of customers that embrace product drops. Drops allow brands to complete inventory management and produce small quantities that sell off fast, eliminating the need for guesswork in stocking and sales estimates, making inventory forecasting a breeze. He elucidates, "sell out is a benchmark but for me, it was an important driver of growth. I can tell you that in 2022, we had high double digit growth in every single market except China and Russia. The good thing was that if you have a crisis in one market, you can rely on the other regions of the world, making it a very safe strategy. So the real benchmark is to be growing globally and to reach a number of pieces turnover and to have that demand for the brand every month. We are currently four to five times above what we can deliver."
Tornare has obviously made Zenith exciting and desirable again but it wasn't all plain sailing, he describes a time where not everyone wanted to follow the new Chief Executive, "I had to convince everyone to follow me but it wasn't easy because they did not know me. I was in Hong Kong for many years before I was in the US and when you end up in Le Locle, people wonder who is that guy and what is he doing? In this industry, there's quite a strong resistance to change. For the first two months, I told everyone that I had not decided what to do yet and just listened. I wanted them to have the time to express what they though were the problems and difficulties and what we could do about them. After a while, we started to have a few quick wins and people started to think: ah, maybe that's going to work. Now, it's a real pleasure to have their trust and for the first time in a long time, in the veterans are super happy with the performance."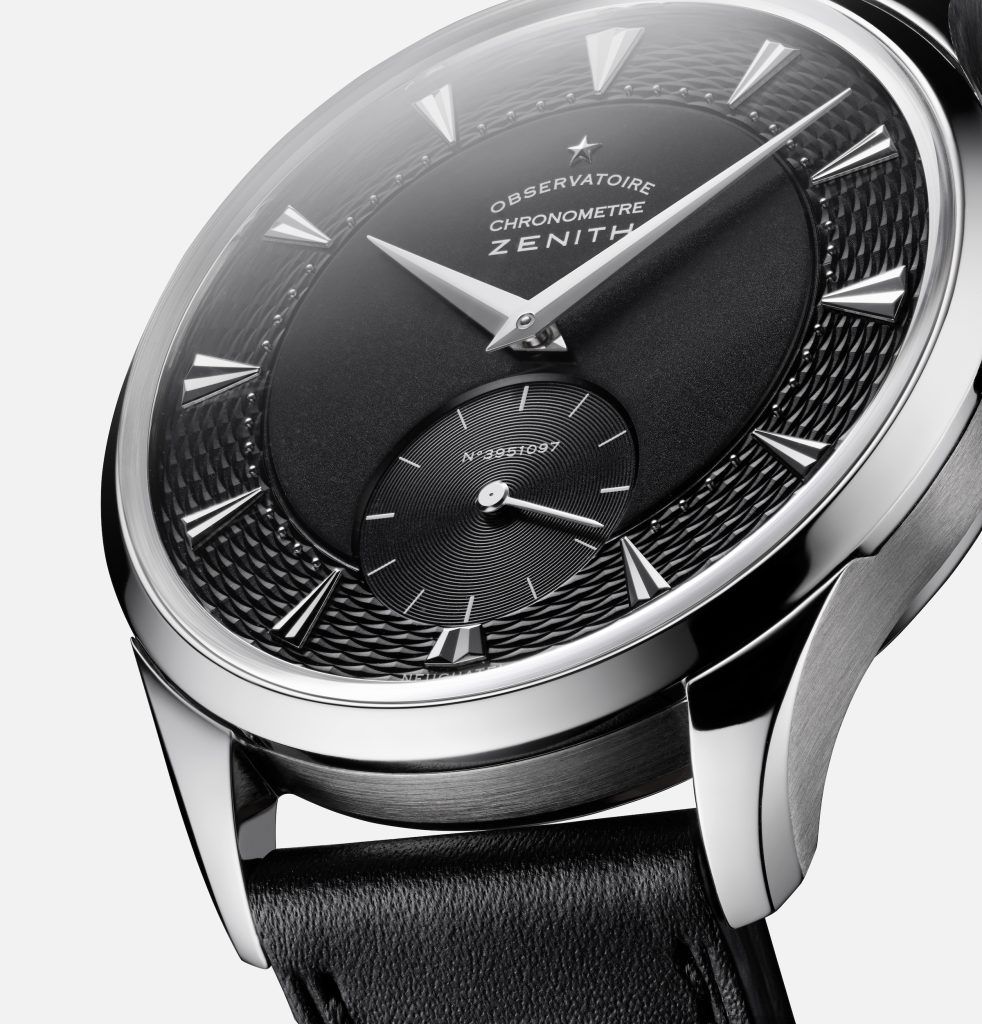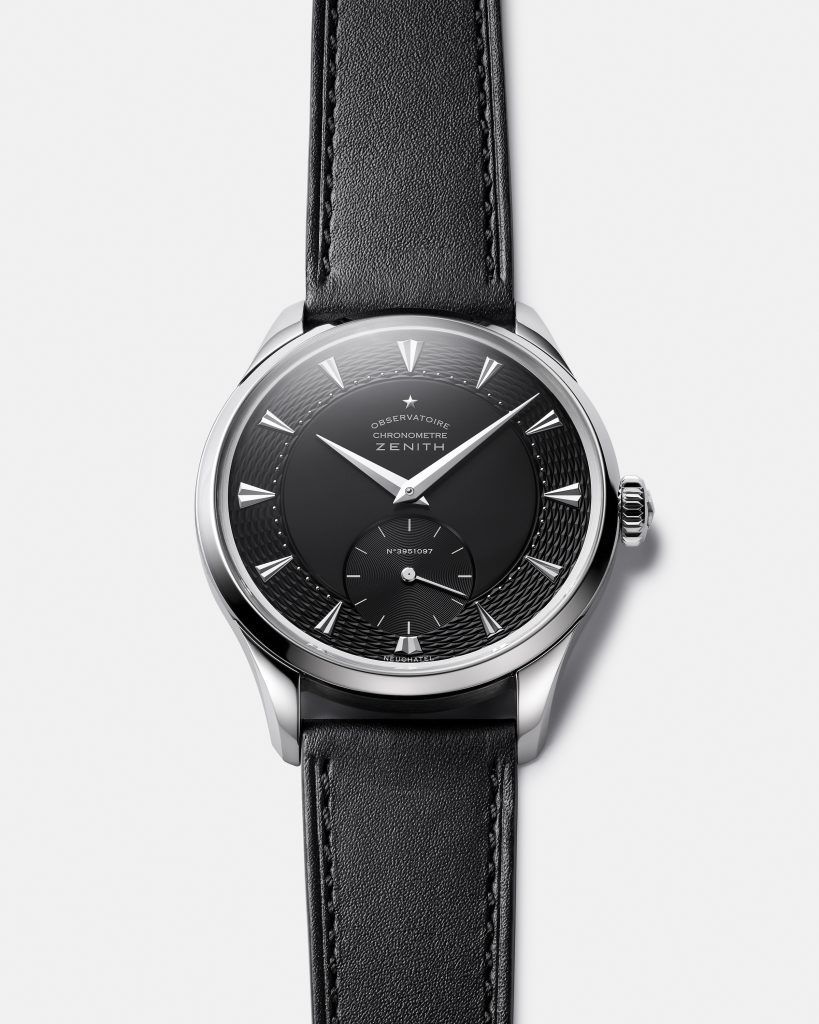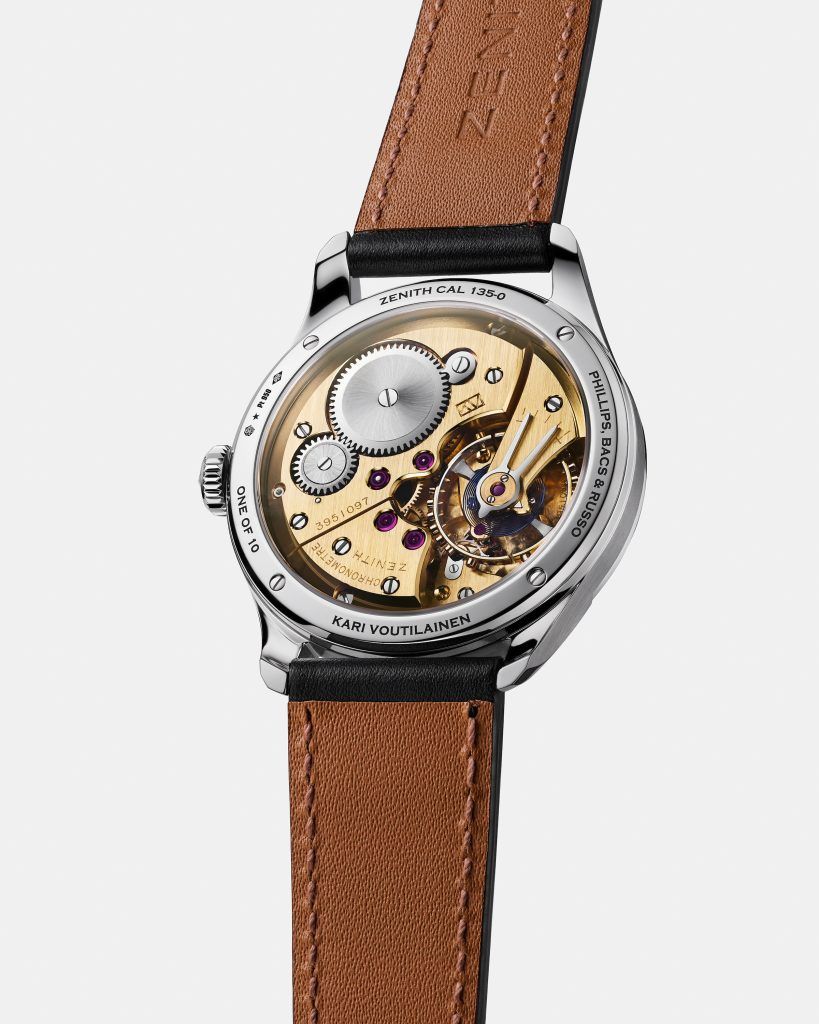 In a business as tumultuous as Zenith's, we were curious as to what his boldest decision was. "I would say it was when we worked on the 135 Observatory piece," he smiles as he recollects, "It was difficult because I was about to give these 11 movements away to end clients and they were to be taken from our archives, never to be reproduced again. It was a sacrifice. Some in the company were dead against it and I explained the decision, we will keep some but we are going to resurrect many of them and find a watch case for them because when they're on the wrist again, they will become living emblems for the brand. People were shocked that we would give away historical pieces."
Curious we wondered if Kari Voutilainen was always the natural choice. "He was my first choice," intimated Tornare, "I had two or three but Kari was chosen for the simple reason that he was the top independent watchmaker and he was probably also the most humble. This was something I wanted because if you took a superstar with a big ego, they would be fighting to make the show about themselves than Zenith. If this was going to be a sacrifice for the brand, I wanted it to be done with someone who understood it and respected it. With his character, I knew Kari would value, respect and cherish the movements."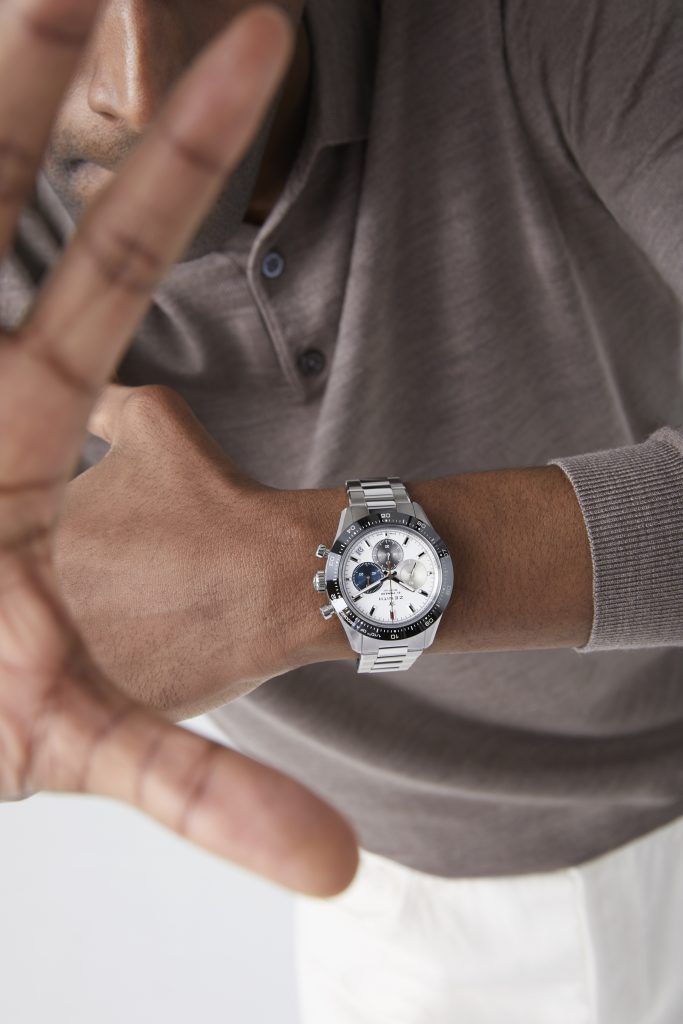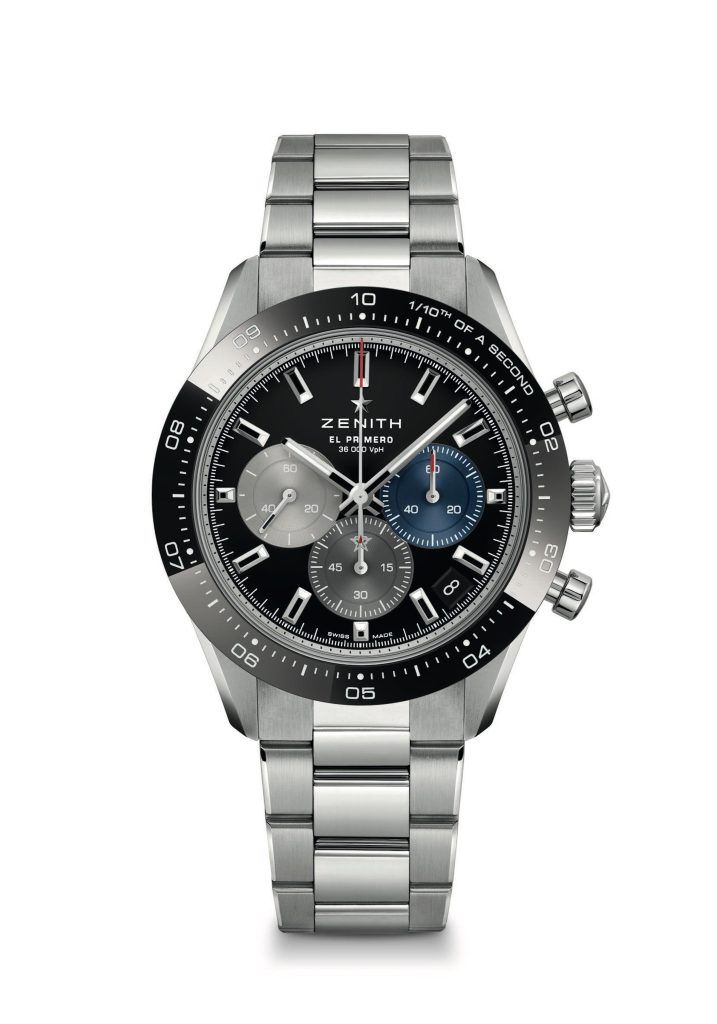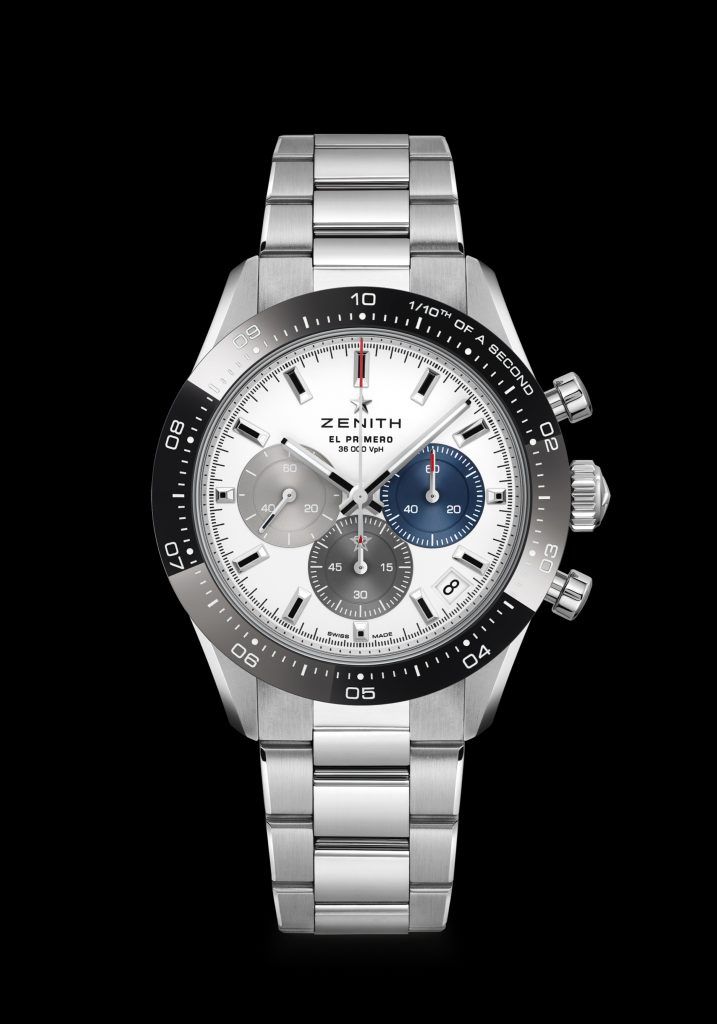 In an industry that prizes icons and iconic aesthetics, the Chronomaster Sport has accrued its fair share of critics and criticisms who found its design polarising because some found that it shared very familiar aesthetic cues with another beloved chronograph. "Was competing head-to-head intentional?" We asked.
"Not at all. We looked into the archives and in our past watches and we picked up different elements like the case, bezel, bracelet and buckle. The dial with the three colours, a uniquely Zenith design. The new Chronomaster Sport was a combination of different things and we had three or four different prototypes. The final result was chosen because it was the best done from an aesthetic point of view."
"Do you think it's a reflection of inherent snobbery on the part of watch lovers or do you think its because consumers have such short memories that we think brands own certain designs?" We pressed.
"Yeah! I think some people don't know the history of the brand. We can even invite them to see the design process and you're right, they forget and think a brand owns a design. Years ago, there were debates between the Nautilus and the Royal Oak, the Overseas attracted similar comments, whatever you do, there will be comments like that. You should always do what you feel is good for your brand and what is in line with your history. I actually received calls from that brand and they were very positive because they felt that I was the only brand that had the legitimacy to make something like the Chronomaster Sport because of the shared history and the El Primero, no other brand could have done what we did. I think we played a card and launched a watch that tapped into a zeitgeist that only we could tap into." Having seen the industry littered with brands which became "one watch brands" (where one model is overwhelmingly more popular than other collections within the brand), we asked Tornare if the runaway success of the Chronomaster Sport was double edged.
"No, it's not really happening. The Chronomaster Sport is strong for sure but so is the Defy Skyline. This year, the revival series is also looking good , it's good to have maybe strong engines to push the brand forward."
Even the Defy Skyline, the brand's answer to the overwhelmingly popular sports watch segment takes on a distinct "Zenith flavour" by eschewing the typical time-only calibre and instead adopting the high frequency El Primero (along with its high beat escapement) while ditching the chronograph complications, resulting in a market offering where fans can enjoy the view of 1/10th of a second subdial on their wrist.
Tornare describes its appeal, "The El Primero is an incredibly iconic movement where the chronograph base can be easily reconfigured into a three hands model but I wanted to do it while keeping the high frequency and thus, showcase our brand's unique selling proposition with a small hand completing its rotation in less than a second. It's a subtle but significant demonstration of the brand's prowess. We are making a thinner Skyline but we're not in a rush, we are probably two or three years away." written by.
Jonathan Ho
Managing Editor
Jonathan Ho might have graduated with a business degree but he thumbed his nose at commerce and instead opted for a harder life in journalism. He edits Augustman, a title he first joined when he became a writer after a career in advertising and now, earns a living writing commentaries on the luxury industry.