Four years ago, with the Odysseus, A. Lange & Söhne launched their first sporty-elegant timepiece, showcasing a unique design and a customised, exquisitely finished movement. Venturing into uncharted territory with the launch of their first integrated bracelet timepiece, the brand followed up their 2019 offering with their first self-winding chronograph in the steel Odysseus family. Director of Product Development Anthony de Haas developed the L156.1 Datomatic calibre with an innovative and dynamic function that resets the chronograph hands to zero in order to retain the characteristic dial design of the Odysseus family as A. Lange & Söhne required a movement that positioned both chronograph hands in the centre.
As a result, the totalisers or chronograph sub-dials, which are usually arranged at 3 and 9 o'clock, could be dispensed with while retaining the now iconic positions of the outsize date and day of week. When the reset-to-zero button at 4 o'clock is actuated after a time measurement, a short but impressive spectacle ensues: if the minute counter has not reached the 30-minute mark yet, the minute counter jumps back to its starting position in the conventional way, while, at high speed, the red chrono seconds hand covers the entire distance travelled beforehand within a fraction of a second ‒ one full revolution for each measured minute.If the minute counter has passed the 30-minute mark, both hands will advance to zero clockwise. As quick as lightning, the chrono seconds hand performs a full revolution for every minute required to reach the full hour. Given that the brand is known for chronographs and big dates, the new Lange Odysseus Chronograph released at Watches & Wonders 2023 could have been less polarising entry into the integrated bracelet sports watch segment. As Jonathan Ho, Editor of Augustman discovered – it might have been but de Haas had other ideas.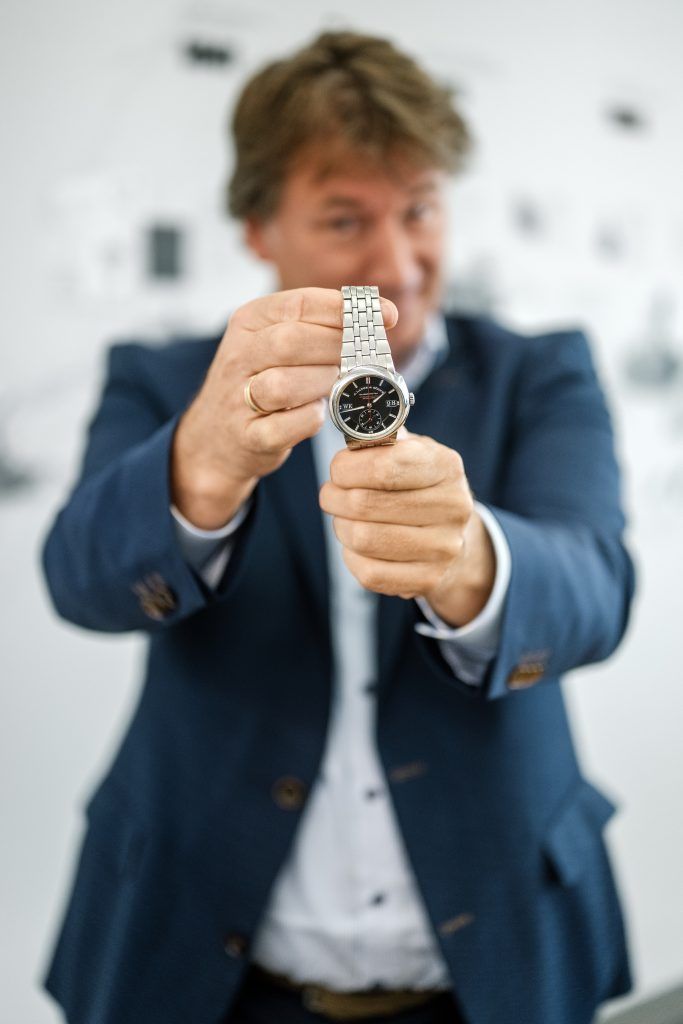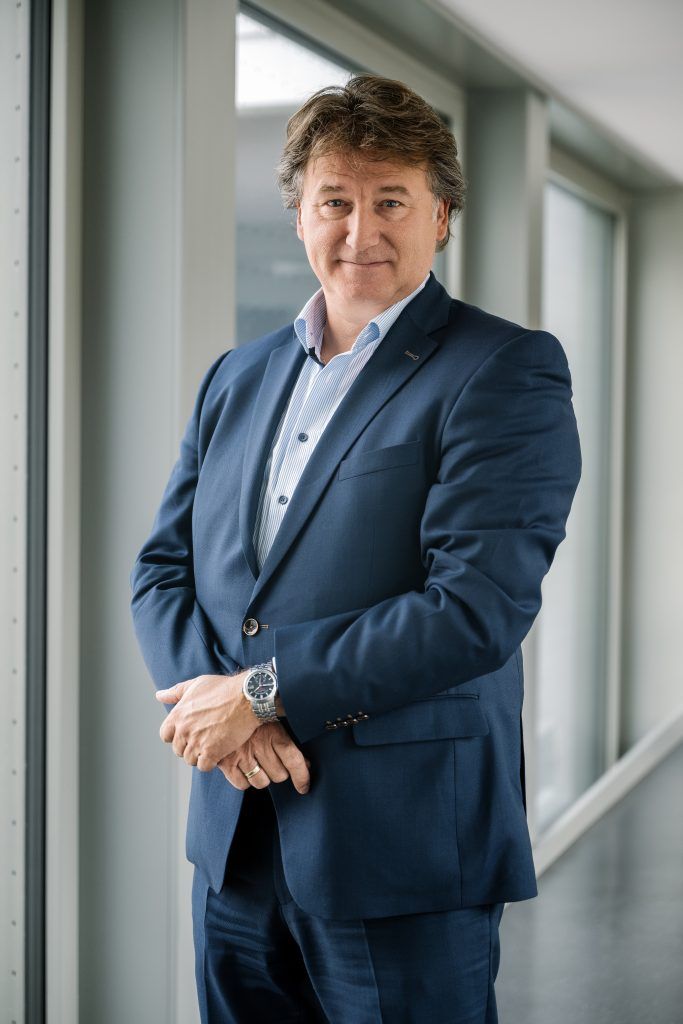 The digital counters were a Lange signature, as was the chronograph complication; there was a lot of mixed reaction when the market first saw the Odysseus. With two brand signatures in one timepiece, the Odysseus Chronograph would have made it a lot easier for people to understand what Lange's vision of a sports watch was…
The polarisation is the biggest compliment we could have had. Look, we started working on this six years ago and it actually began alongside the time-only Odysseus. Could we have started with the Odysseus Chronograph? Yes, of course, we would have had a big "wow" moment. But if we released the normal version after, people would have felt "yeah, they just scaled the Odysseus down to time-only", we want some excitement and we did it how we did it because it was the best way.
The most interesting part about it was despite the negative comments, we still had a lot of traffic to the boutiques to see the timepiece that first week and then the lockdown happened. I learn more from the criticism, you can only say "thank you" to someone's "cool! That's great!". We made three attempts before we decided to settle on the final version of the time-only Odysseus. The first attempt in 2006 was us asking ourselves whether a "Lange sports-elegant" watch was simply a Langematic in a steel case with a bit of steroids – you know, more appliqués and fat juicy hands and crown protection like others do? We said no. Or do we take a Datograph and put it in a steel case? That was clearly off and like many difficult tasks, it's a very human reaction to postpone the challenge a bit. [laughs]
The reality is, we also had a lot of projects in the pipeline. When I started we had two movement designers, today we have 10. We built up the team and had the Grand Complication which came out in 2013 and we had the Zeitwerk, so we really had the best excuse to postpone it.
In 2009, we took another look at it. The second attempt was a conversation on whether we could make a funny bezel like Gerald Genta? We pretty much kicked that idea out right away because we didn't want to be copycats of famous sports models. Then, it became even more difficult task, we had to do something with the face. It was in the middle of 2013 when we settled on making something with the outsized date. Perhaps we were influenced by the Zeitwerk? We don't really remember but there was a confluence of many ideas that led to what we have today.
Now we have a long waiting list for the steel model and people are going mad, with some accusing us of playing games. It's also important to realise that we changed our strategy in the last three to four years.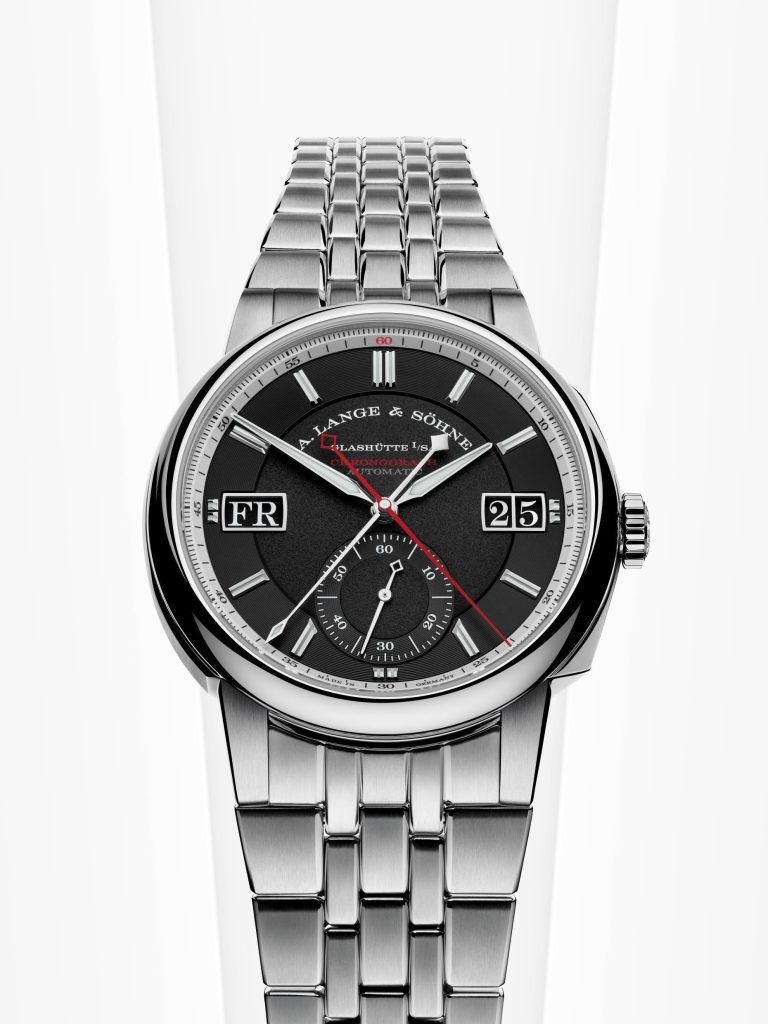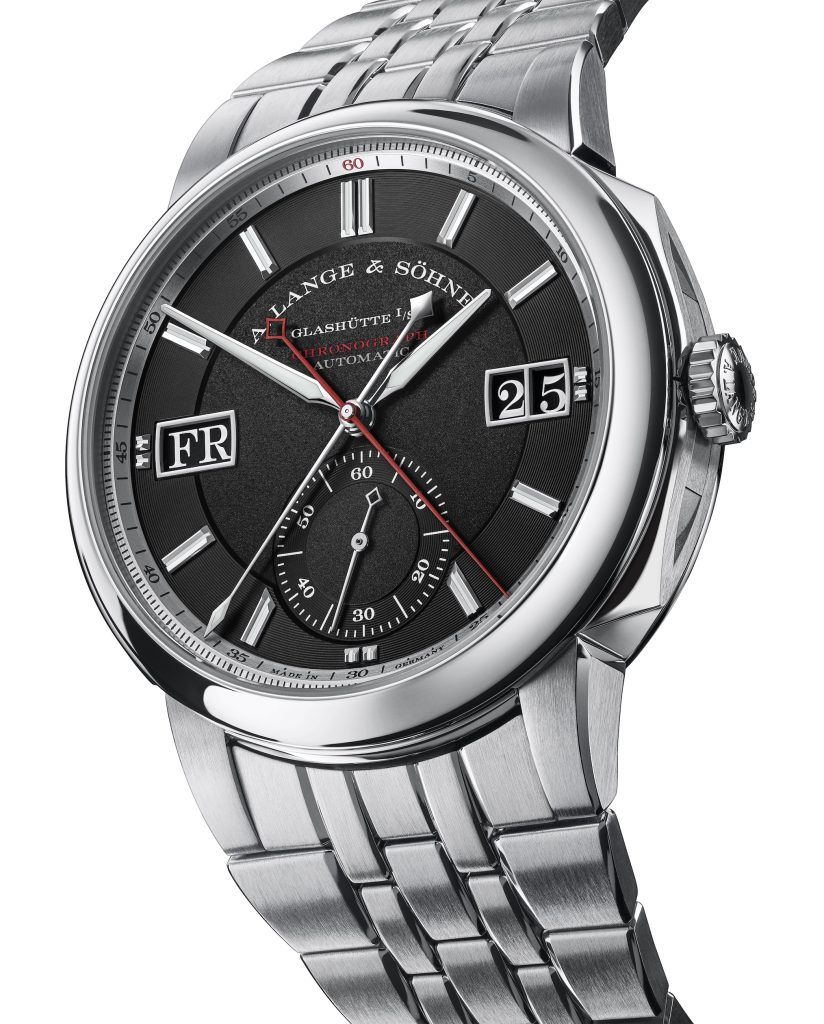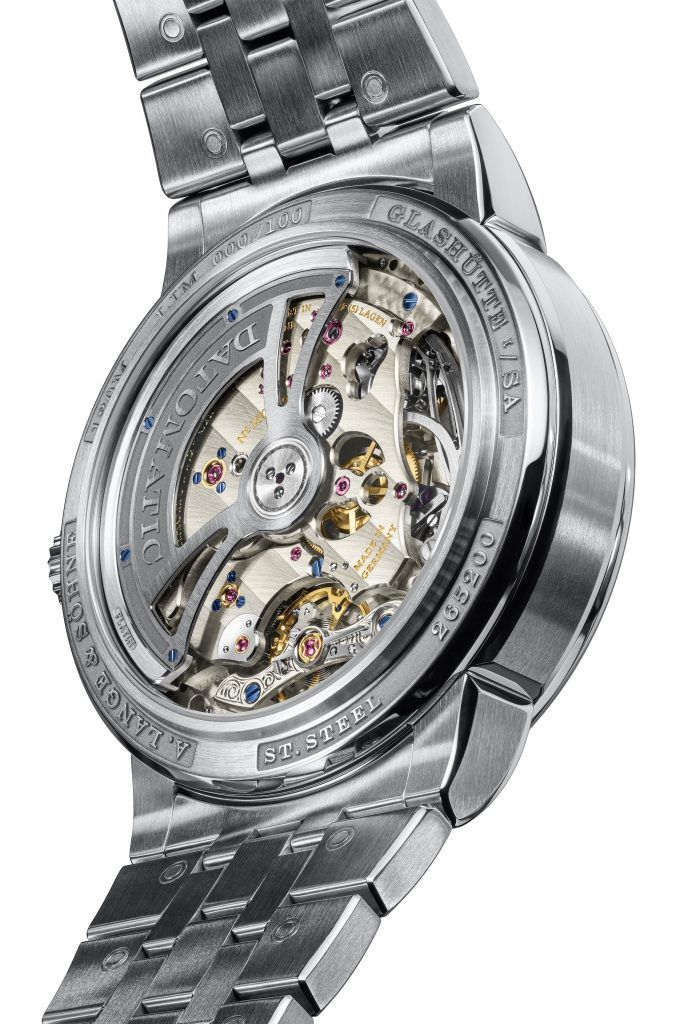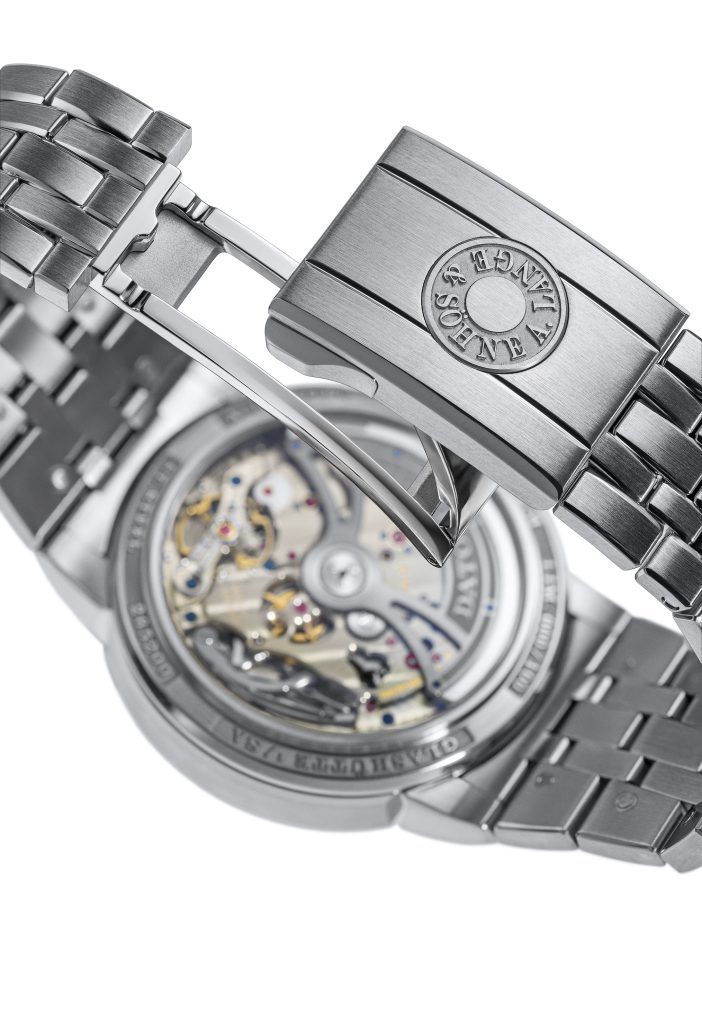 Anthony de Haas on grey market sales of the Lange Odysseus and flipping
AdH: We are sick and tired of the grey market. Certain retailers would just give 30% off. We weren't also getting the attention we felt we deserved because A. Lange & Söhne timepieces are a very technical product and so it needs a bit of explanation. Maybe we can't ask that from a retailer who has 30 other watch brands and we decided to go another way. Our limited editions always landed with the same people and then we had to deal with a new phenomenon: there were speculators buying our watches, especially the steel Odysseus; it happened two or three times, we would deliver a watch and he'd put it immediately on auction and get three times more money. It's fun for him, probably and honour for us but it's not the right way to go. We decided that the only way to control it was to make it our own business so we closed some points of sales and decided to have some of our own. The advantage is that for the collector, the resale price went up, back then you could buy a pre-owned Datograph for EUR54,000. Today, the used models cost as must as the new ones, this is good for someone who is buying their watches to be worn.
Ultimately why the Odysseus Chronograph took a while
We didn't want to do something similar to the timepieces we are already known for like Datographs, Triple Splits, Rattrapantes.. those are a league of their own. It's fun for us to discover new territories in making the chronograph. Personally I'm not a fan of the vertical clutch mechanism because it feels very hard when you activate it, so we made a special kind of vertical clutch where we did away with clamps and lifted the whole wheel instead and since it was on a ball bearing, there was no shake and no play. We also have the dynamic reset that reduces the forces on the pushers so they're smooth and well defined. It's a very compact calibre without the fat levers. The screw down crown allows for 120 metres water resistance.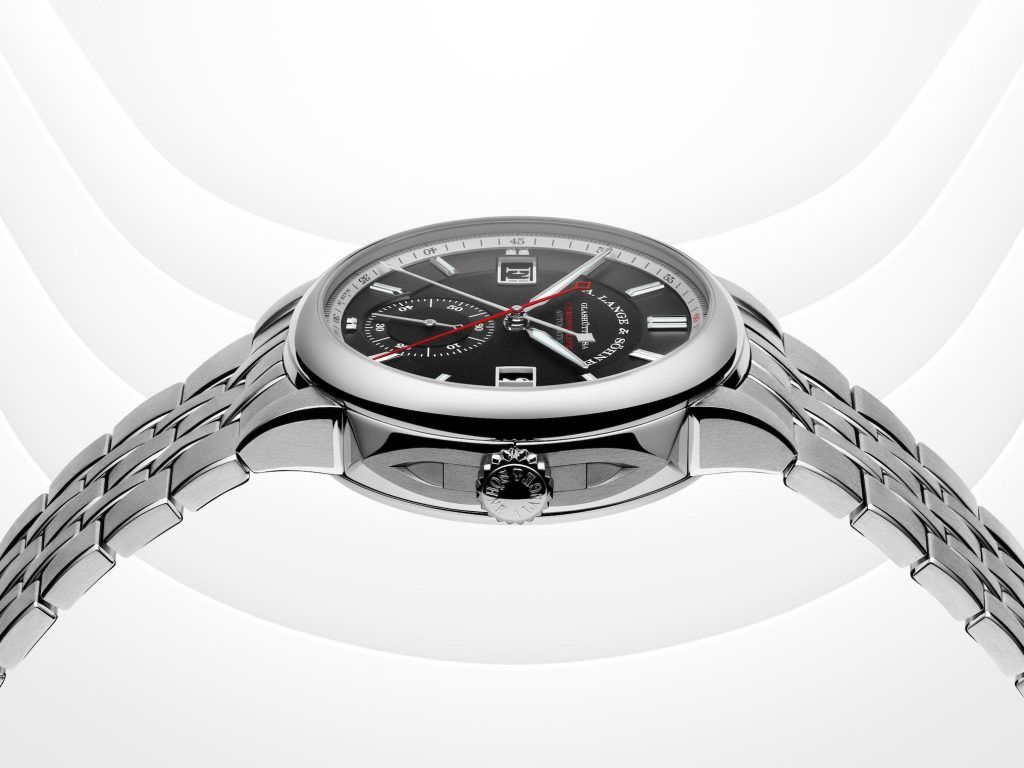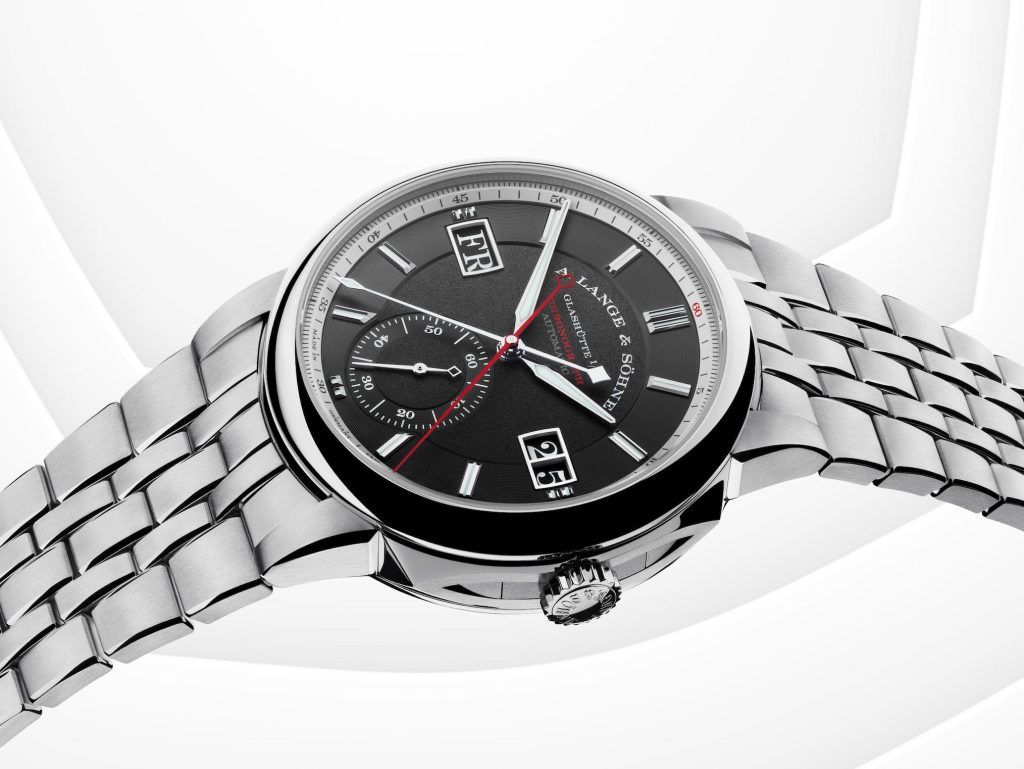 On trapezoidal pushers and the design of the Odysseus Chronograph
These pushers are also found on the time-only Odysseus. The lugs are integrated into the bracelet and though its a typical element on a sports-luxury timepiece, I was always a fan of the IWC Porsche Design chronograph with fully integrated pushers, so we made sure that the Odysseus Chronograph too had symmetrical pushers and looked like it was part of the mid case and these follow the lugs, so even though they're partially integrated, it looks fully integrated; they also serve as crown protectors.
On the pricing philosophy of the new Lange Odysseus
Could we have a higher retail price for this model? Yes, the production cost of an Odysseus in steel is twice that of a Patek Nautilus but we retail at about the same price even with more finishing. That said, it's good that whenever you enter a new segment, you keep to as approachable a price as possible even if margins are not fantastic because there's a difference in what our friends in Geneva do, which is to put a standard movement under a different shaped dial and a different shaped bezel. We built the Odysseus from the movement out. It costs way more money because we didn't want to do a standard movement. We made it special with a balance wheel bridge instead of a cock. I also prefer that once your price is too high, going back to move products is not nice.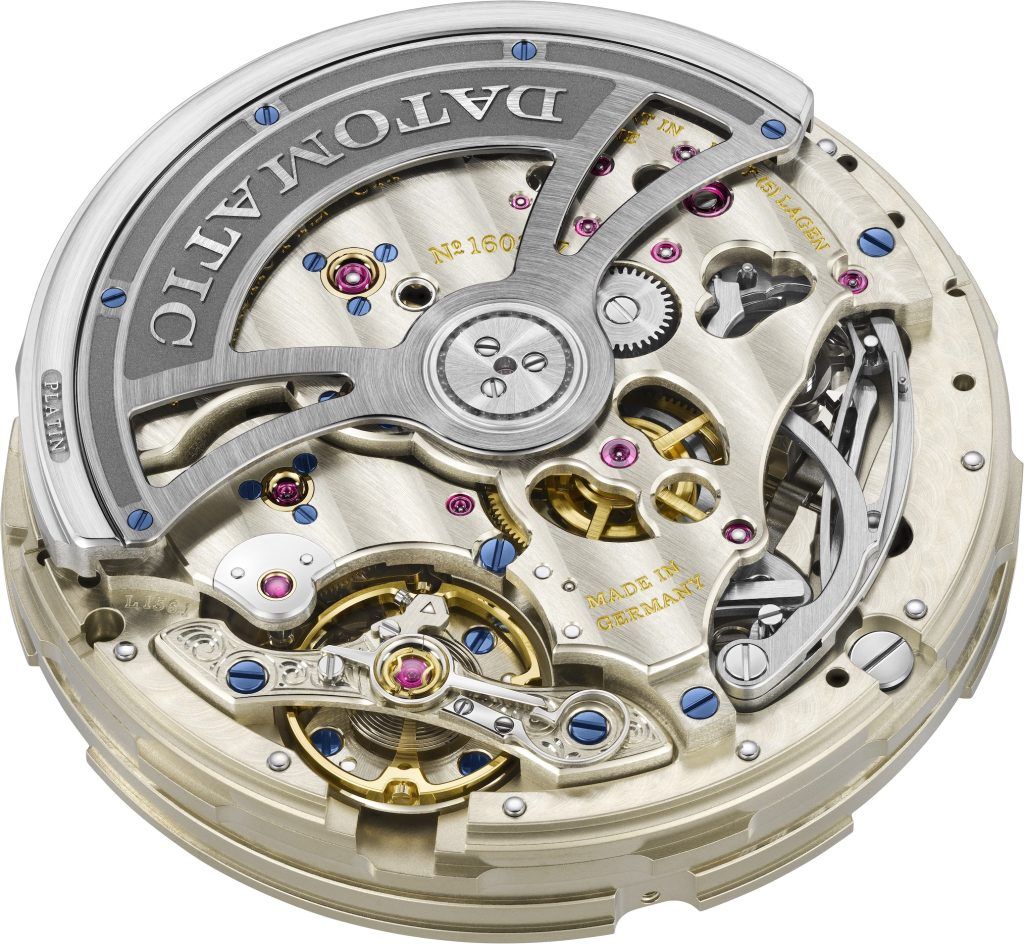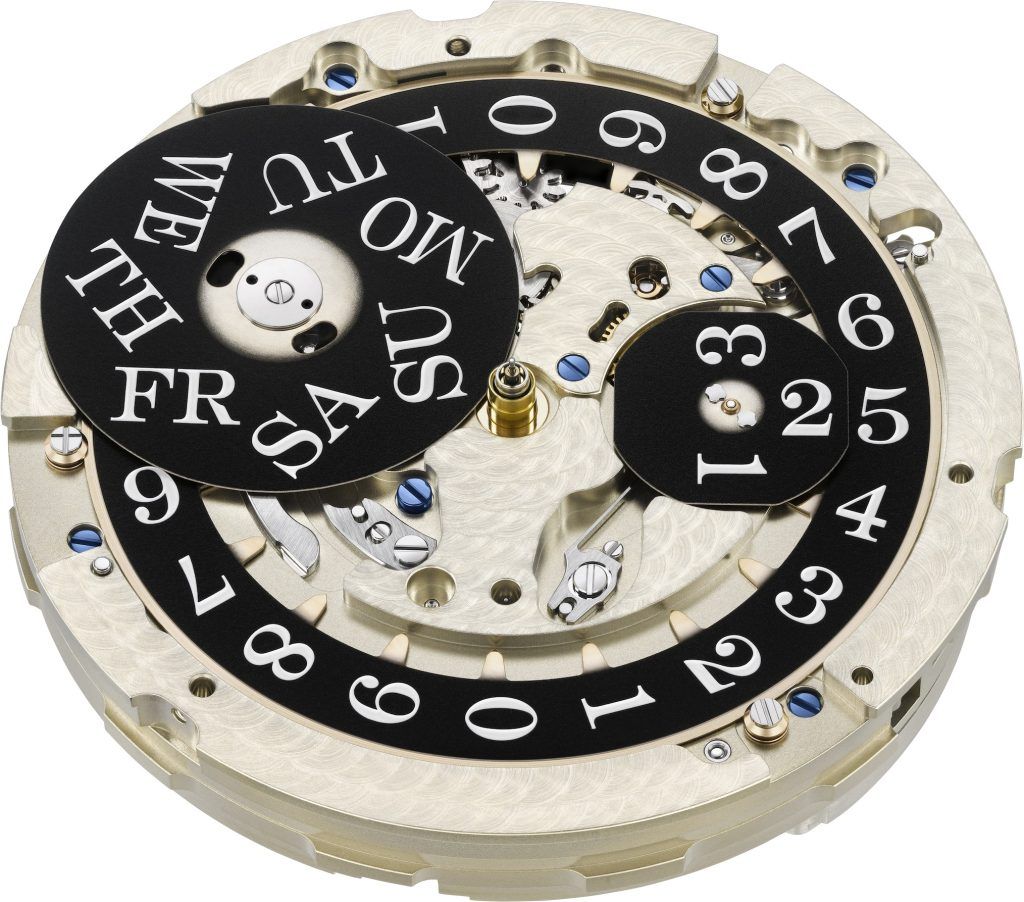 On Lange's unique position within Richemont Group
We don't have any pressure to make more margins which allows us to be more strategic in how we price our products. in fact, we have no pressure other than to stay as we are. It works for us because we are watchmakers, the watches are assembled atelier style, we make around 5500 watches a year, less when they're more complicated. Some years we had 4900 because we had more high complication watches. We don't like it when our customers have to wait too long for their timepiece but we can't just pump up capacity overnight, we need watchmakers. They worked every Saturday last year!
written by.
Jonathan Ho
Managing Editor
Jonathan Ho might have graduated with a business degree but he thumbed his nose at commerce and instead opted for a harder life in journalism. He edits Augustman, a title he first joined when he became a writer after a career in advertising and now, earns a living writing commentaries on the luxury industry.