The Bulgari Aluminium Steve Aoki is an iconic and festive watch dedicated to DJ and music producer, Steve Aoki.
A riff off the traditional Bulgari Aluminium that was prominent in the 90s, the sporty nature of the watch is a perfect canvas for Aoki's art.
Aoki's aspirations on living and creating perfectly align with Bulgari's core principles of tradition, craftsmanship, and quality; making this special series a celebration of the values driving both partners.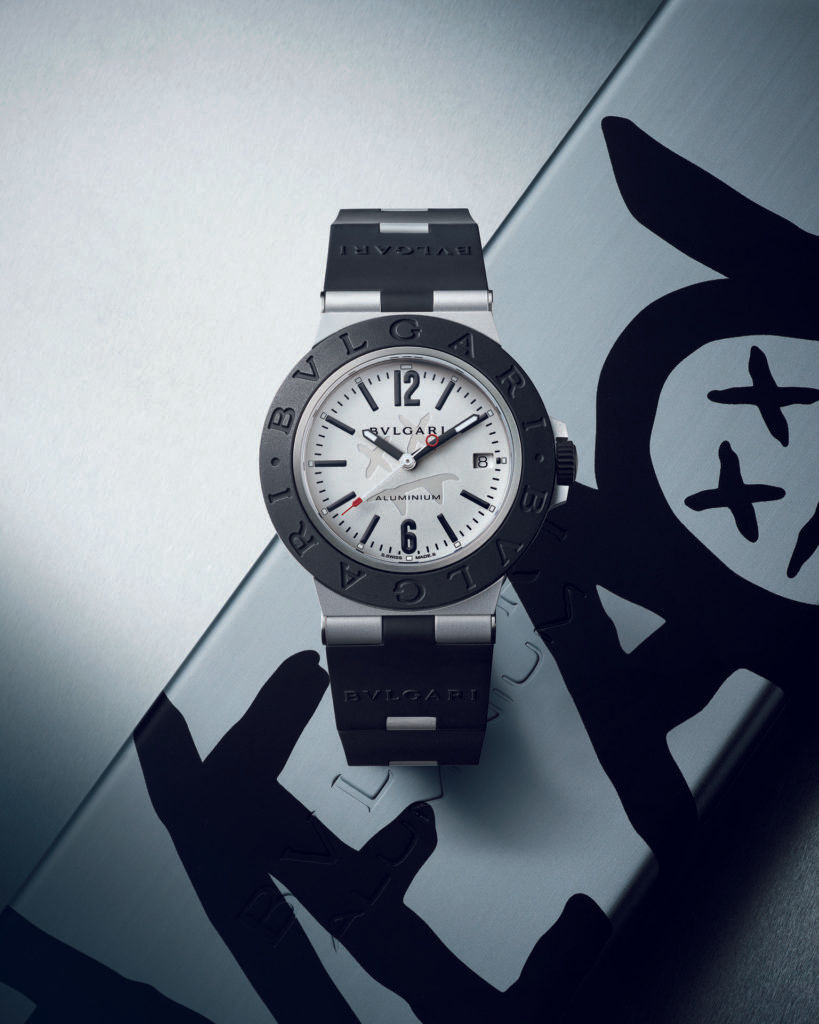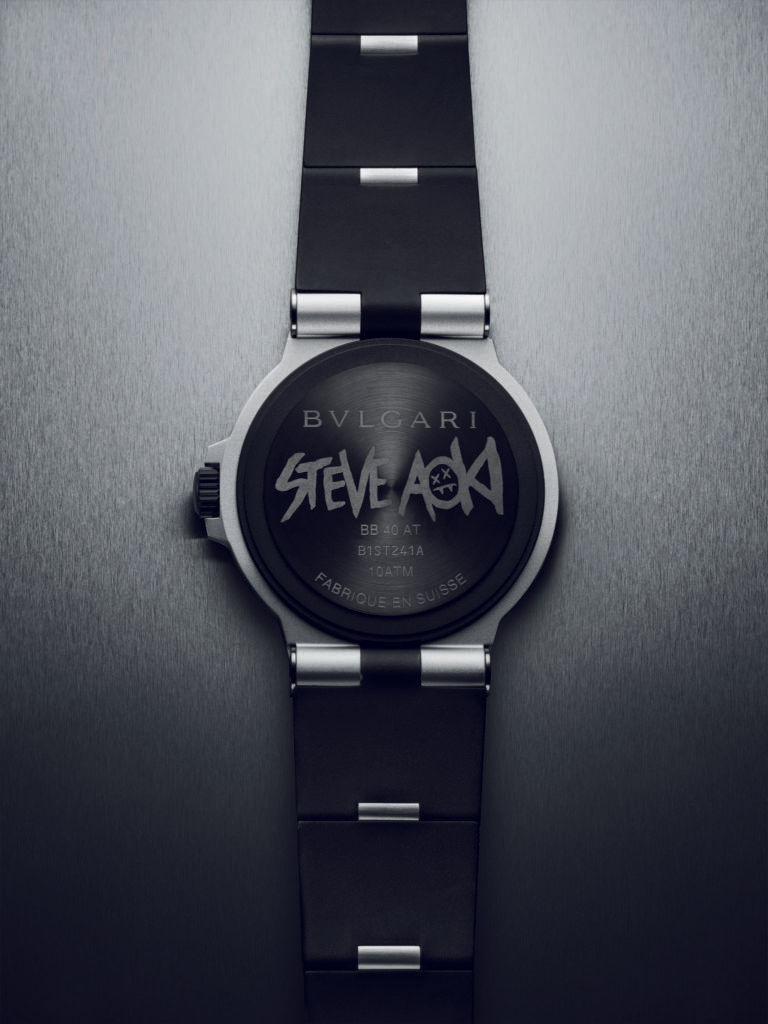 The special edition timepiece comes with a lightweight 40mm aluminium case with DLC (diamond-like carbon) titanium caseback and rubber bezel. Its 42-hour power reserve enables partygoers to dance until dawn without worry. Finally, it also features an ETA-based Bulgari B77 calibre automatic movement.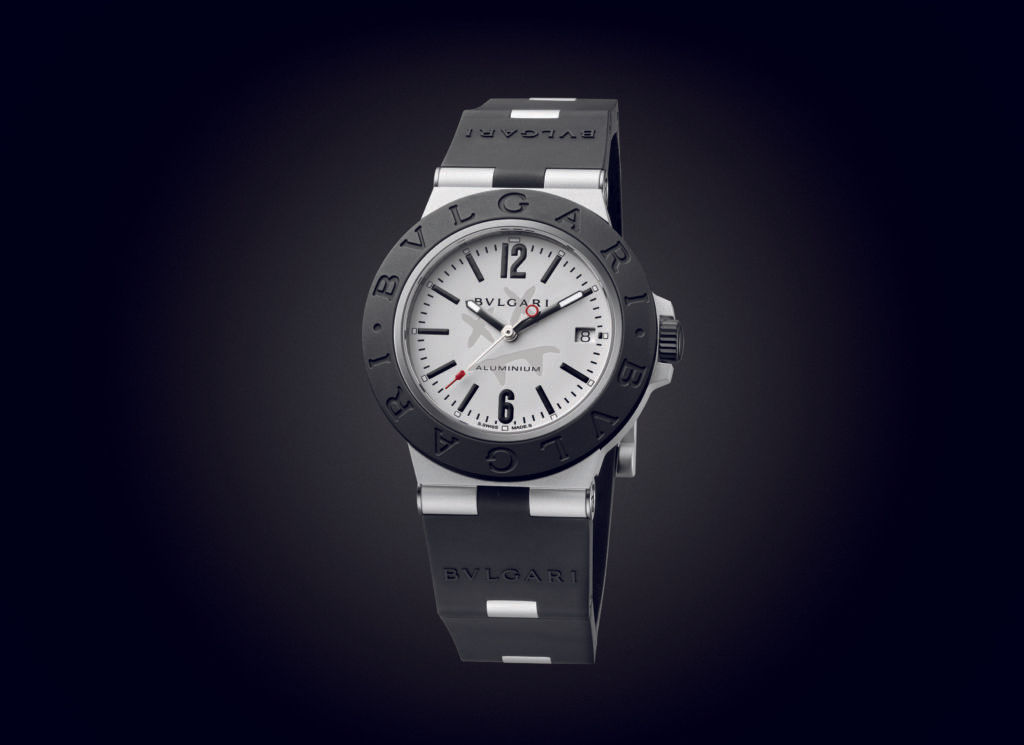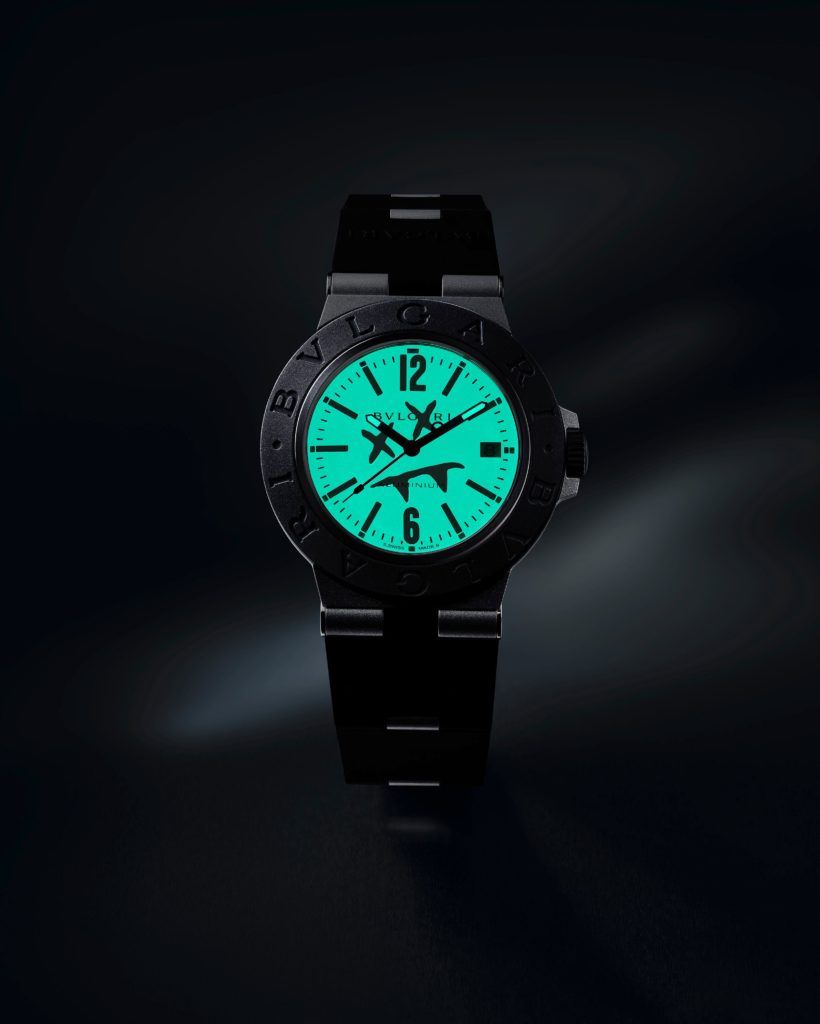 Coated with Superluminova, the piece bears Aoki's signature logo. The dial turns from a subtle white-grey hue during the day to assert itself in the darkness with a glorious glow-green radiance at night. Aluminium links and an aluminium ardillon buckle giving the watch its sleek appearance and framing the timepiece beautifully.
Bulgari jewellery is known to utilise colour throughout its creations, offering colourful models that stand out from the prevailing aesthetic formalism. Their creations speak the language of the Mediterranean: of warmth, conviviality, colours and joie de vivre; parallel to Aoki's performances that exude energy.
Ultimately, the Bulgari Aluminium Steve Aoki is an opus dedicated to lovers of life, optimism, and movement. More importantly it serves as a fitting tribute to the world-renowned DJ.
(Images: Bulgari)
written by.
Alfieyah Abdullah
Alfieyah Abdullah has two vices. Her 30 bottle (and counting) collection of fragrances and an intense view on desserts.