It seems that in every Watches & Wonders, Grand Seiko conjures groundbreaking new pieces. Last year, it was the impressive Evolution 9 collection of mechanical sports watches. This year, it continues to break new ground with the Tentagraph, its first mechanical chronograph.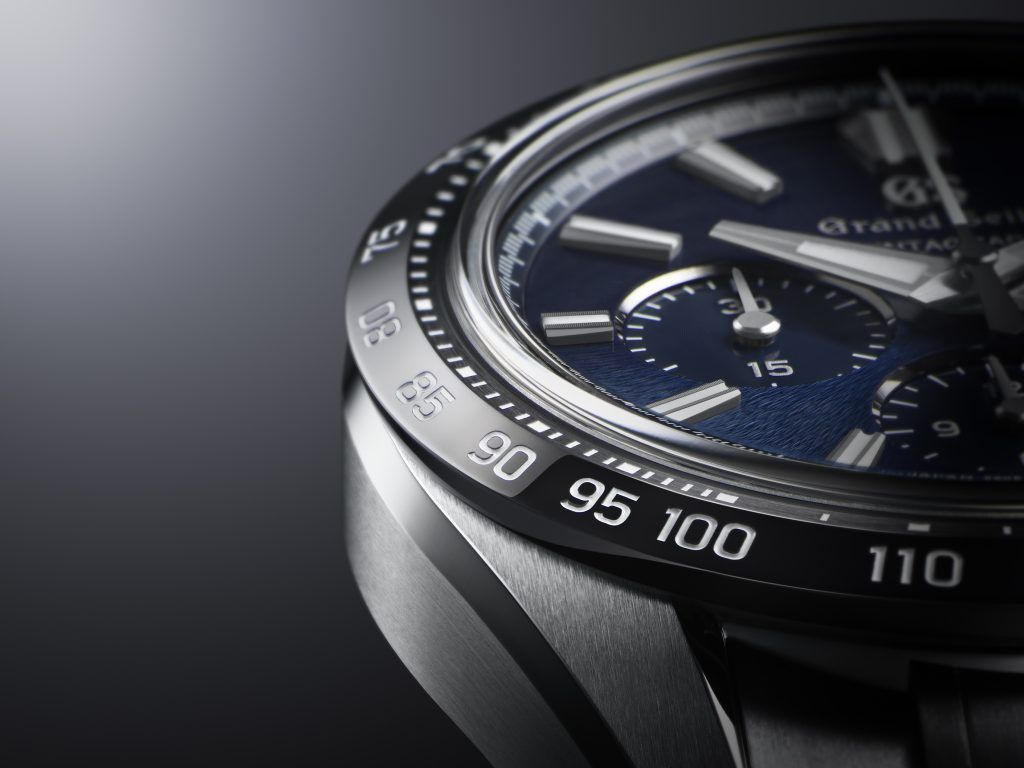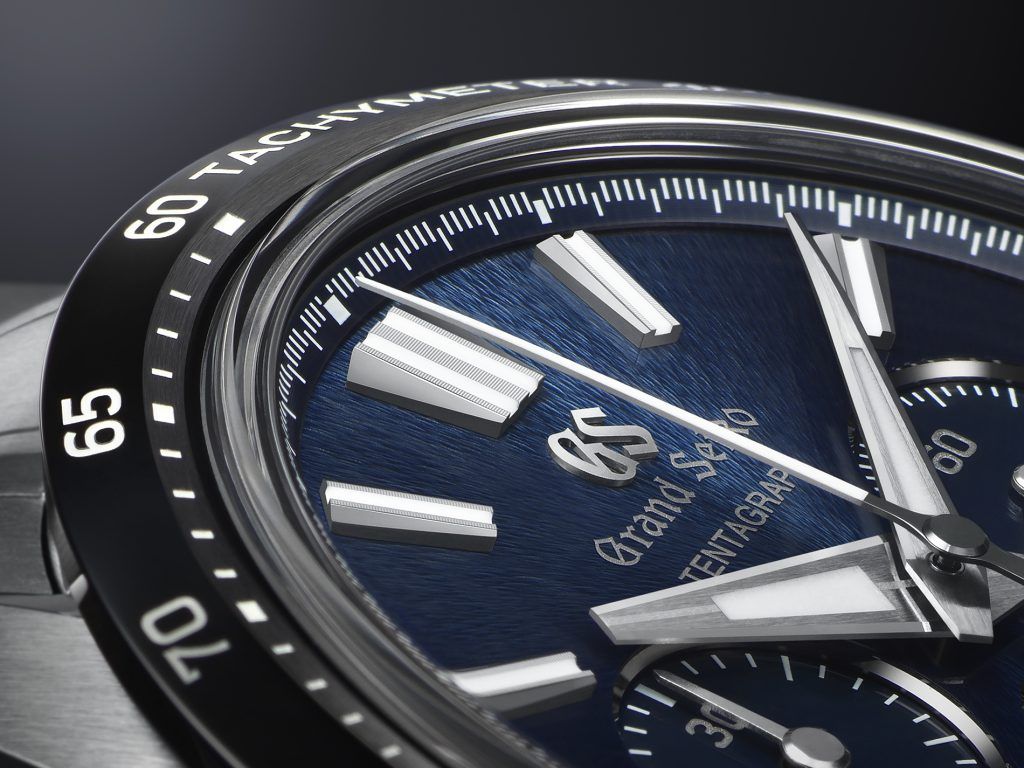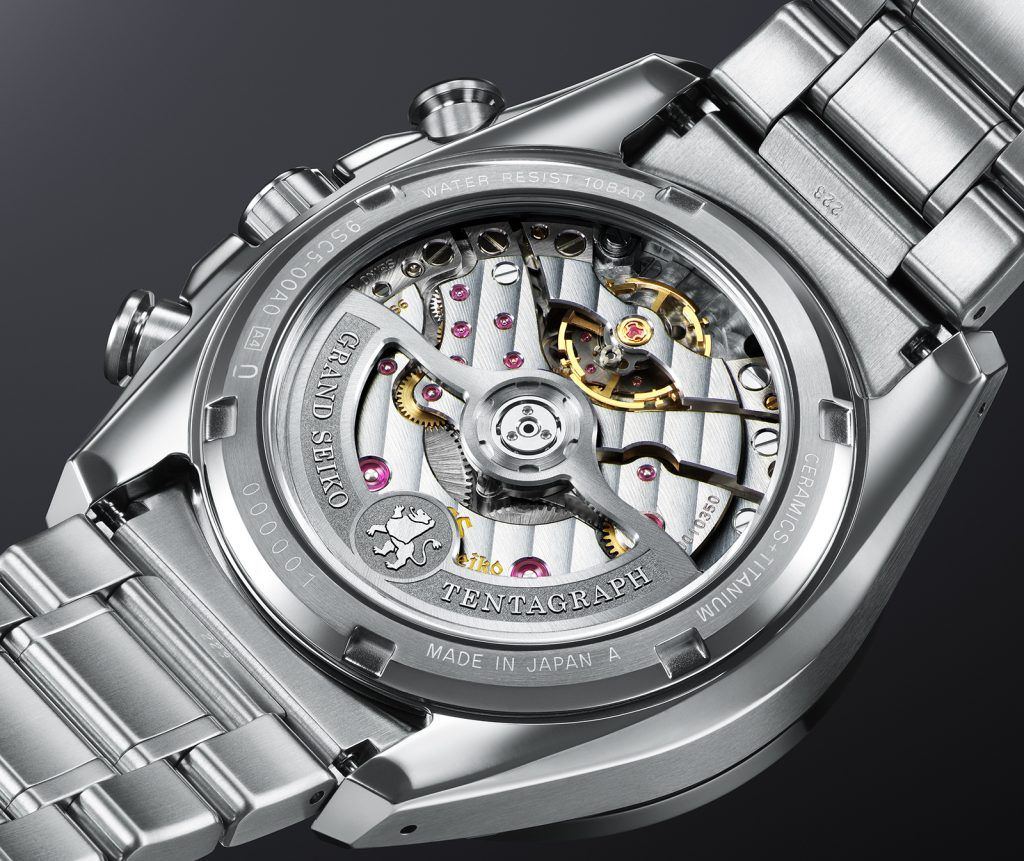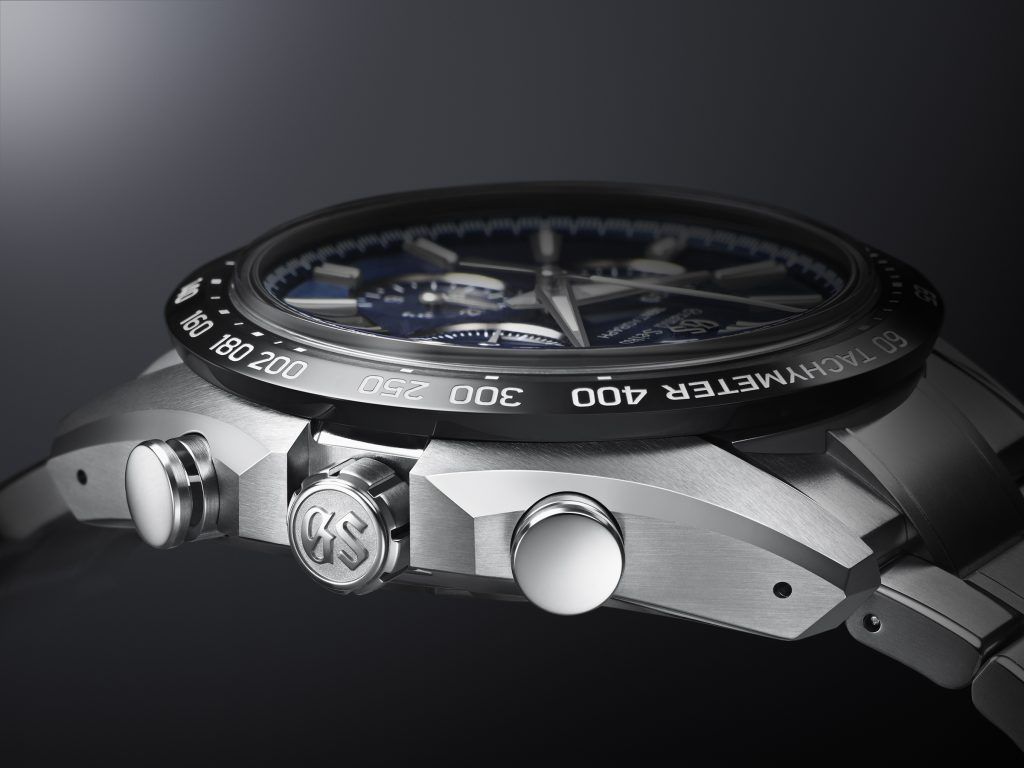 The Tentagraph was crafted specifically with accuracy in mind. This begins with its movement, the new Tentagraph Caliber 9SC5, builds on the Caliber 9SA5. It retains the ten beats per second that its predecessor boasts, maintaining the high accuracy in elapsed time as well as the time of day that's definitive of these chronographs. The twin-barrelled Caliber 9SC5 also features the revolutionary, extremely energy-efficient Dual Impulse Escapement. The mechanics are deceptively simple. A free sprung balance wheel transfers energy in two ways: indirectly through the pallet fork and directly from the escape wheel. This maximises energy transmission.
These parts are also crafted using MEMS or Micro-Electro-Mechanical Systems technology, a way of creating ultra-lightweight microstructures using electroforming lithography. All these factors work in tandem to give the watch an industry-leading (among ten-beat chronographs) power reserve of three consecutive days even while the chronograph is in operation.
The movement also features a vertical clutch to keep it stable, protecting the hands from excess movement when the chronograph is engaged. It also features a column wheel which delivers precise control of the chronograph. A three-pointed hammer brings the hands back to zero instantly and in perfect synchronisation when the reset pusher is pressed. But these hallmarks of quality and accuracy are not there by accident. The Tentagraph has been subjected to a more rigorous testing procedure. As with all Grand Seiko mechanical movements, the Tentagraph's time-of-day accuracy is assessed in six positions and at three temperatures over 17 days . Furthermore, there are three extra days of testing for accuracy in three positions while the chronograph is in operation. Altogether, 20 gruelling days of testing was required for the Tentagraph to take its place in the higher echelons of high-performance chronographs.
These engineering intricacies are housed in a classically stylish case. The silver-grey high-grade titanium case is paired with a black ceramic bezel. The deep blue brushed dial features Grand Seiko's signature "Mt. Iwate pattern," which takes inspiration from the ridged contours of the nearby mountain visible through the windows of the Grand Seiko Studio Shizukuishi, where the Tentagraph and all other Grand Seiko mechanical watches are designed and crafted. The dial shows the chronograph with a 30-minute counter at 9 o'clock and a 12-hour counter at 6 o'clock.
The Tentagraph embodies all the ideals of the Grand Seiko brand, but one can't help but marvel at the effort taken to maximise its accuracy. For that, the Tentagraph is one of a kind, and a watch truly deserving of a place in this year's Watches & Wonders.
written by.
Suffian Hakim
Senior Writer, Augustman Singapore
Best-selling novelist, playwright and screenwriter Suffian Hakim is AUGUSTMAN Singapore's Features Editor. He writes articles on arts, culture, entertainment, cars, watches, travel and more - all in an effort to properly investigate and define that nebulous, all-encompassing L-word: lifestyle.