Today (Saturday, 9th September), the Swatch stores at Ion Orchard and The Shoppes at Marina Bay Sands will begin selling the new Swatch x Blancpain Bioceramic Scuba Fifty Fathoms collection. Commemorating 70 years since the first Fifty Fathoms was conceived, there will be five colourways, each inspired by the five oceans of the Earth, in the collection: Arctic (orange), Pacific (yellow), Atlantic (blue), Indian (green) and Antarctic (grey). These watches will be presented to buyers in a special diving case when they purchase it at these stores.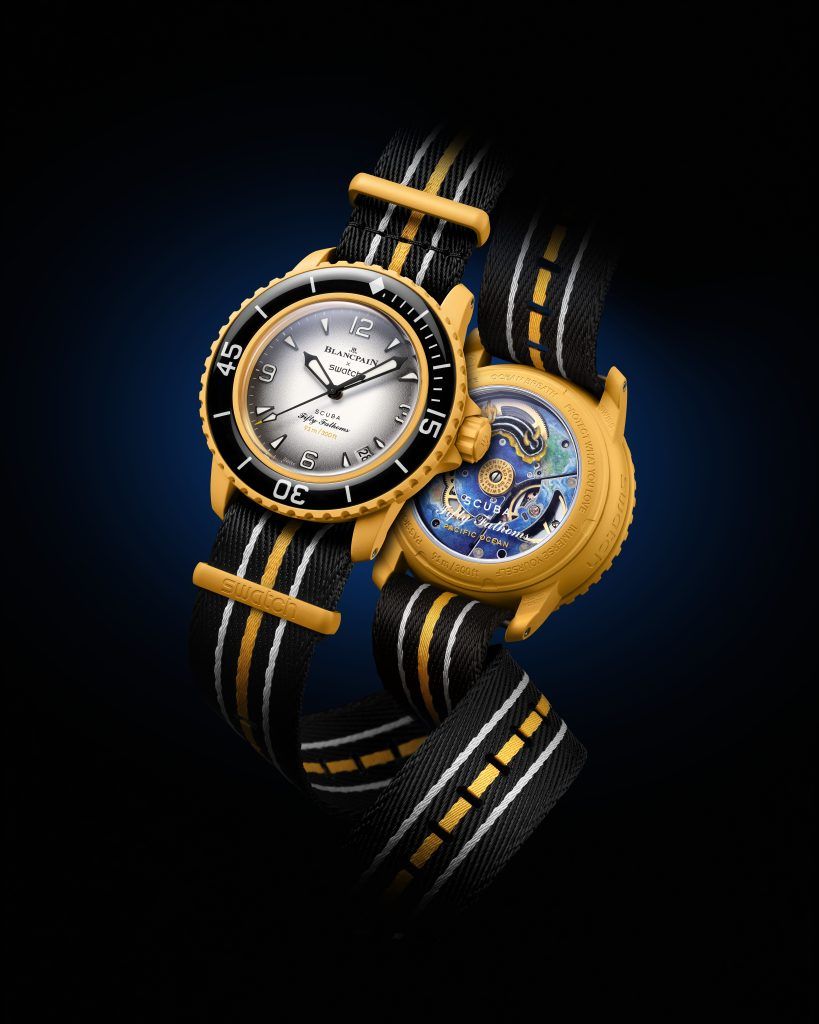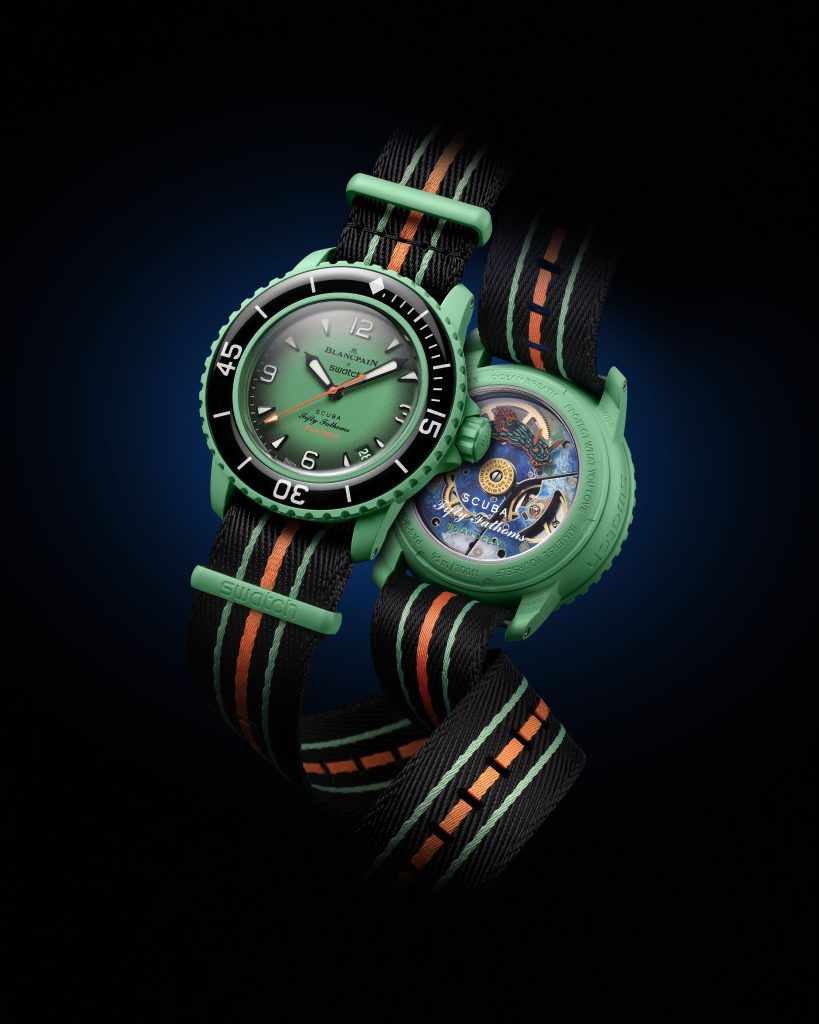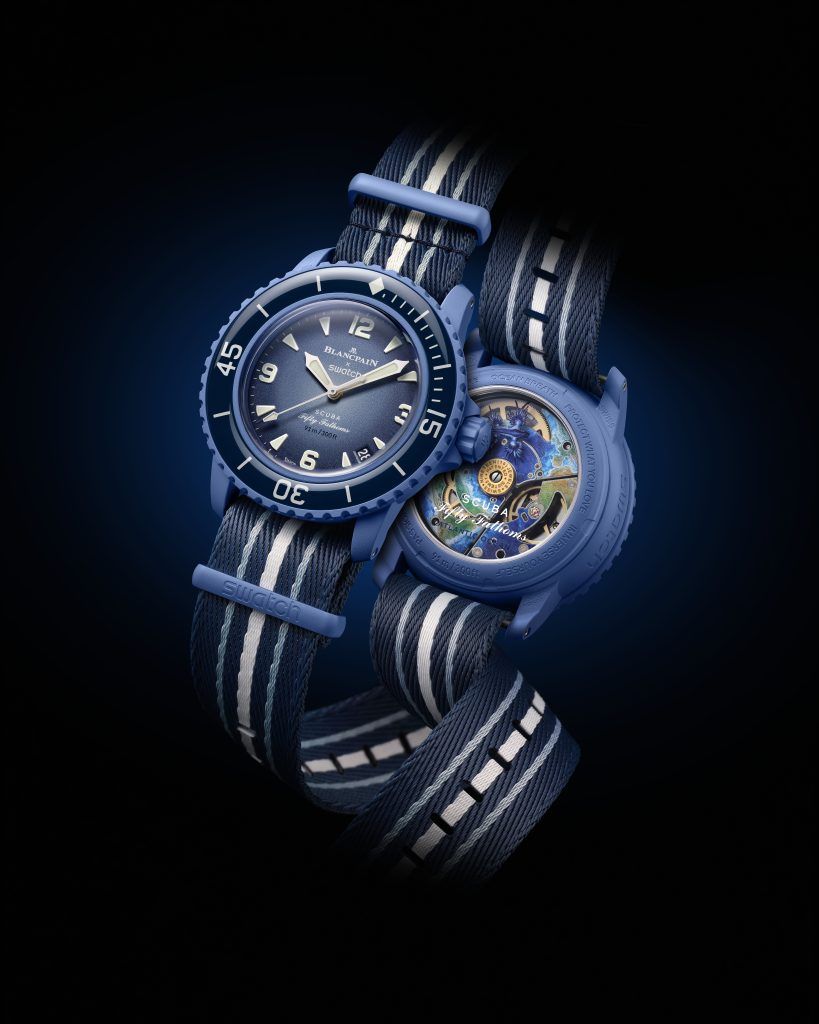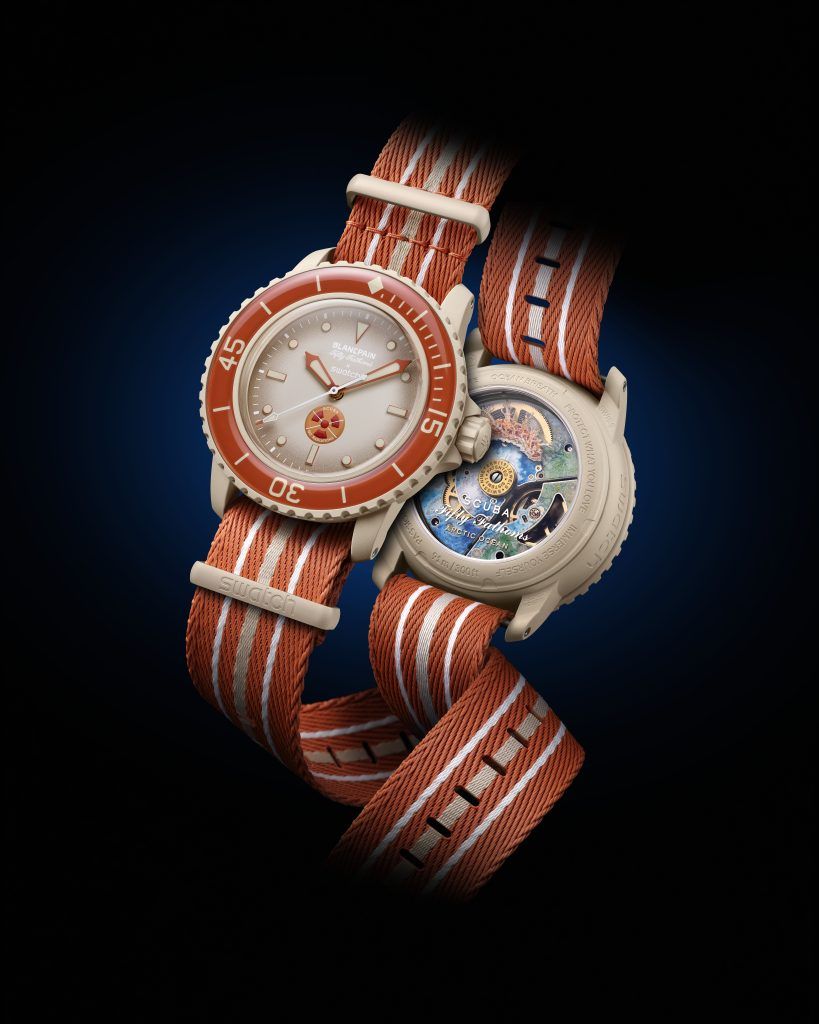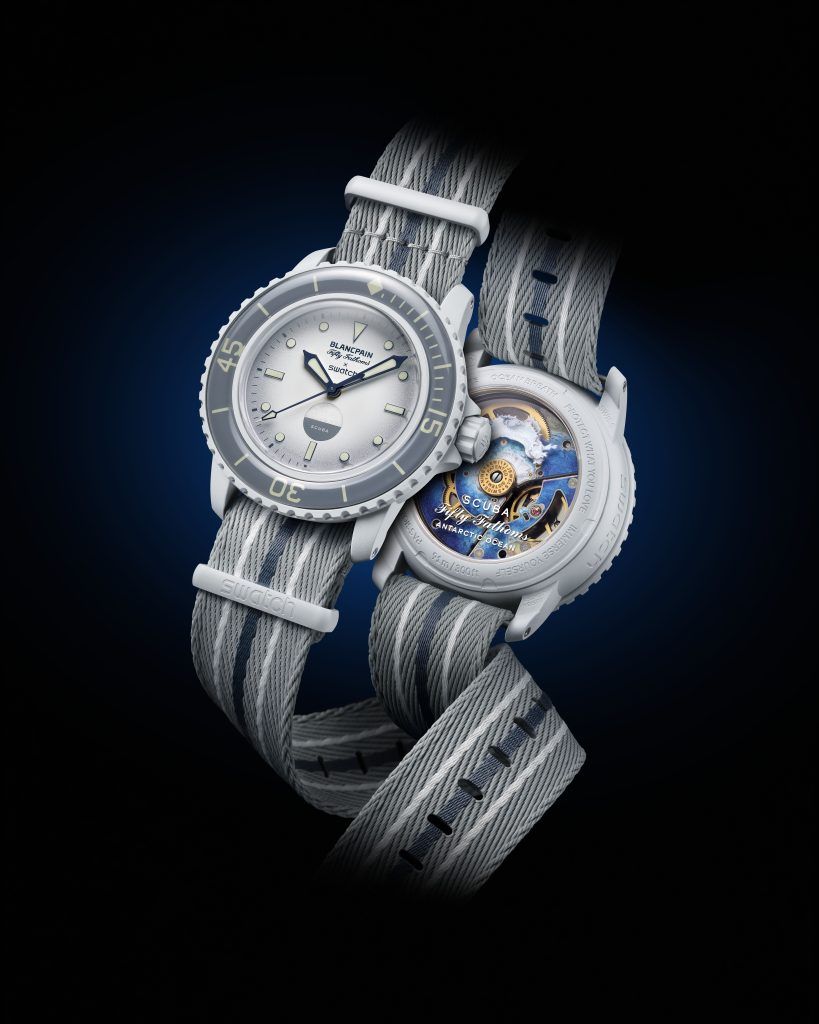 Each watch retails for S$565. For context, today, a Blancpain Fifty Fathoms costs at least $15,000, with some expressions going for above $30,000.
Swatch's collaborations with haute horology Maisons has always done well. Think back to last year's MoonSwatch, Swatch's interpretation of Omega's Speedmaster Moonwatch. Its release saw snaking queues outside Swatch stores, with avid – and in many cases manic – collectors queueing outside the Ion Orchard store as early as 5:30a.m. It wasn't just in Singapore. Chaotic scenes were also seen at Dubai's Mall of the Emirates. Meanwhile, stores ran out of watches in megacities such as Kuala Lumpur and malls in Pennsylvania, US.
It's clear that the same mania will bear down on Ion stores this weekend, so we had to ask ourselves: Will the Swatch X Blancpain Bioceramic Scuba Fifty Fathoms be worth the hype and the insane queues? Very likely. Let's break it down.
Yes. It's not compromising on performance.
The Swatch X Blancpain Bioceramic Scuba Fifty Fathoms is powered by Swatch's game changing fully Swiss-made System 51 mechanical movement. Named for the 51 components of the movement – all of them fixed to a central screw. It is made entirely of ARCAP – an anti-magnetic alloy of copper, zinc and nickel – preventing the need for adjustment over time. Swatch wanted a movement that would not be affected by environmental factors – and therefore hermetically sealed the movement.
This immaculately crafted movement gives the watches an immense 90 hour power reserve. It also makes it as viable a dive watch as any fifty fathoms, with a water resistance of 91 meters or – say it with me – fifty fathoms.
Yes. It brings Blancpain's conservation message to the masses.
Blancpain's Ocean Commitment is heavily tied to its dive watches – particularly the Fifty Fathoms – so much so that it has become one of the definitive aspects of the brand's DNA.
The Commitment has seen the Maison support ocean-conservation initiatives across the world, such as the Sea Academy project and Ocean, and work towards the development of marine protected areas (MPA), the restoration of coral habitats, awareness-raising and education, as well as communication and media coverage on its initiatives.
In the hyper-urgent fight against climate change, even small acts of awareness and education – even one that comes as an inadvertent side effect of purchasing a watch – can go a long way.
Yes. It's more than just a marketing stunt – it makes the finer aspects of haute horology accessible to the masses.
The Swatch X Blancpain Bioceramic Scuba Fifty Fathoms is worth the hassle because it allows more casual collectors access to features usually reserved for haute horology Maisons.
The Sistem51 movement mentioned earlier gives the watch the kind of performance usually reserved for haute horology timepieces. Even though the movement is a Swatch proprietary, it still delivers the kind of performance you would expect from a Blancpain watch.
But it's not just in performance. Unlike last year's MoonSwatch, Swatch kept to the aesthetic philosophy of the Fifty Fathoms, so the look and feel of the watch retains the FF's iconic silhouette, from the bezel to the crown guards, from the sides of the case to the lugs.
The art on the back case features a detailed illustration of the nudibranch, a deep-sea slug found in the depths of Earth's oceans, and a laser print of the specific ocean the colourway is inspired by. A work such as this, that also alludes to ocean conservation, is rarely found among mass-market watches.
Yes, because it doesn't cheapen the Blancpain brand.
The collaboration will bring a lot of attention to the Blancpain brand, setting it firmly in the minds of Swatch collectors and enthusiasts, and the general public who have undoubtedly started paying attention to Swatch collaborations after the craze that came with last year's MoonSwatch.
Blancpain President and CEO Marc A. Hayek, is aware of this. He said, "Without Swatch, the Swiss watch industry would simply not have survived and enjoyed such a wonderful destiny. This collection is a source of pride for me. We owed it to ourselves to work with this brand that is as much a pioneer as we are – a reality vividly proven with this collection. Swatch has brilliantly reinterpreted our iconic model, in its own way, with its own vision. As a keen diver myself, I really appreciate the attention to detail in this collection and the many references to the Fifty Fathoms. The fact that it is water-resistant to a depth of 91 metres – corresponding to exactly 50 fathoms, a nautical unit of depth – is a fantastic nod."
If you plan to start queueing at 5:30am: Maybe.
Camping outside the basement 2 Swatch store very early in the morning does sound insane, but we get it. Looking at less regulated e-commerce platforms in the days after the launch of the MoonSwatch shows that it's obvious some of those in the queue were scalpers.
And while the price makes the watches more accessible, the number of watches released for retail shares the same exclusivity as watches from haute horology Maisons. This limited quantity does mean that queueing early make sense.
But that doesn't mean you need to camp outside the retail stores before the retail staff have even woken up. Most who arrive around opening time, up to late morning, got their pieces. But be prepared to wait for awhile – bring a portable charger, some kind of entertainment – visit the toilet and clear your system before you begin queueing.
It is worth noting that Blancpain is not as renowned as Omega among casual collectors or the mass public. This might work in your favour – there will be crowds, but perhaps not as chaotic as last year.
After today, access to the watches might be severely limited. The watches will also be on display for a few weeks in a selection of Blancpain boutiques, but not for sale.
Our verdict: Worth the hassle, but plan ahead.
The Bioceramic Scuba Fifty Fathoms Collection is retailing at SGD 565 per model, only available in selected Swatch Stores. Only one watch can be bought per person.
Specs
Case 42.3mm bioceramic case, water resistance of 91 meters
Movement Sistem51 automatic winding, power reserve of 90 hours
Price S$565
written by.
Suffian Hakim
Senior Writer, Augustman Singapore
Best-selling novelist, playwright and screenwriter Suffian Hakim is AUGUSTMAN Singapore's Features Editor. He writes articles on arts, culture, entertainment, cars, watches, travel and more - all in an effort to properly investigate and define that nebulous, all-encompassing L-word: lifestyle.