The age of the over-designed integrated bracelet luxury sports watch is over. And with these masterpieces available at Sincere Fine Watches, the age of elegance has begun.
Introducing Parmigiani Fleurier Tonda PF Micro-Rotor Steel Pacific Blue SHH Edition In its quest for purism and innovation, Parmigiani Fleurier is rewriting watchmaking in its two-pronged quest giving new form and meaning to the genre of integrated bracelet luxury sports watches, in essence titillating the interest of a "savvy cultural elite in watchmaking who appreciate heritage, superior craft and (possess) a strong sense of style and refinement".
Suffice it to say, given that the Maison's present CEO Guido Terreni inaugurated the beginning of this new era for segment in his previous role at Bvlgari – heralding the Octo Finissimo and putting pause to a genre of watchmaking once dominated by Audemars Piguet.
Since last year, Parmigiani Fleurier's philosophy behind the entire Tonda PF range was ably demonstrated even by its simplest model, the Micro-Rotor Steel pictured here – a watch that's about as unpretentious yet as accomplished as it's possible to get.
Adrift subtle micro details combined in a timepiece, which measures an eminently wearable 40mm in diameter, resulting in an objet d'art that is perceptibly minimalistic yet crazily abundant in extraordinary nuance: a delight for the wearer, like a newly wed to be unveiled. Limited to just 50 pieces, this SHH Edition comes with a guilloché dial in Pacific Blue – a colour created exclusively for Sincere Fine Watches – while the refined, barely perceptible guilloché pattern is visible through the delicately skeletonised but instantly legible "delta" hands. Only the finest of fluting lends tactile interest to the bezel, and at the same time provides a perfect contrast to the texture of the dial. Crafted out of solid platinum 950 for this steel model, one part of the bezel is sleek and polished, while the other has been knurled by hand. Rather than using steel like the rest of the case and bracelet, Parmigiani Fleurier has elected to work with this precious metal instead, paying special attention to craft, and streamlined aesthetics – the Tonda PF Micro-Rotor Steel Pacific Blue SHH Edition exudes understated excellence.
It's Czapek, The Not-Patek For the horologically inclined, Czapek is a name that might be familiar to lovers of timekeeping history. Czapek was head of watchmaking ("Finisseur") while Patek led the sales for their eponymous company Patek, Czapek & Cie. Alas, the partnership between François Czapek and Antoine Norbert de Patek lasted six years, during which they created several exceptional timepieces. At the end of their contract, in April 1845, they dissolved the partnership.
Taking a serene, geometrical approach (without tilting at the windmills with octagons), Czapek & Cie's Antarctique remains true to the company's dedication to top-tier manufacturing and finishing. Visually attractive, provocative and seductive, Czapek's Antarctique Titanium Dark Sector was among the early pioneers of this new vision of luxury sports watchmaking in the modern era. It dropped exposed screws and angular bezels.
The key to the Antarctique's appeal is elegant sophistication by playing with space and design details: A traditional minute track has been discreetly placed around the edge of a smooth anthracite dial, surrounding a double row of lightly arched parallel segments that are interrupted at each numeral to create indexes inspired by the calibre SXH5 bridges.
Reintroducing Tissot PRX 35mm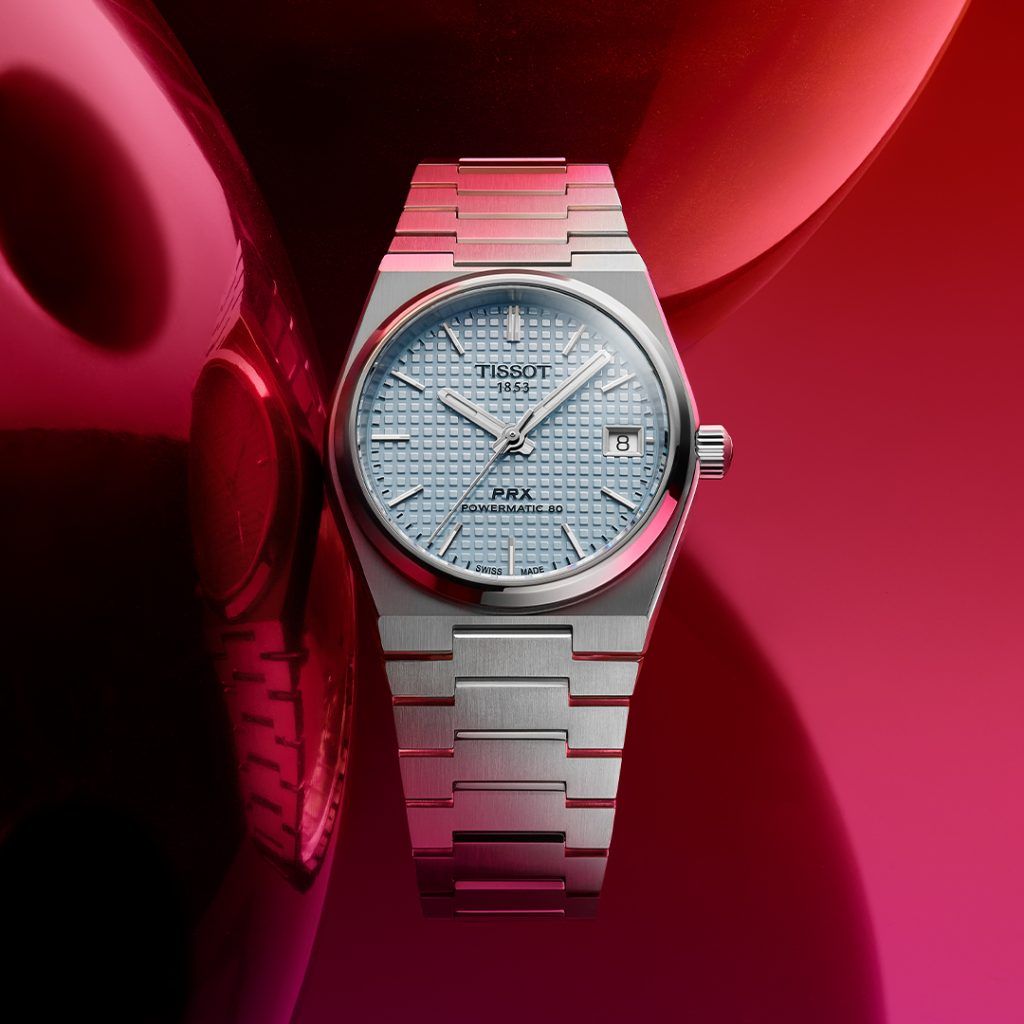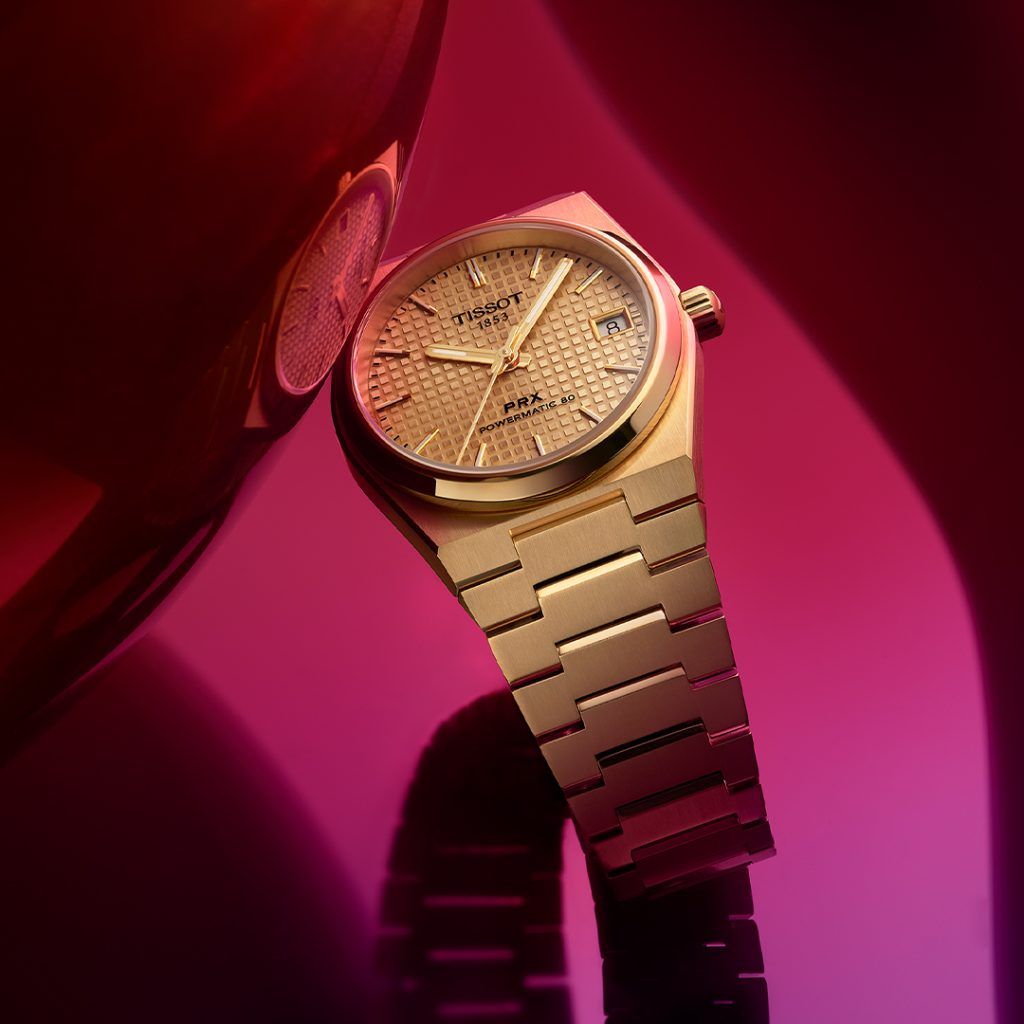 Reputed for combining tradition and modernity, Tissot finally unveils the PRX 35mm. Drawing inspiration from its iconic 1978 model, the new Tissot PRX 35mm breathes new life into this timeless design by returning to the original case size and now incorporating a thoroughly advanced automatic movement – the vaunted Powermatic 80 (with namesake 80-hour power reserve, which is unheard of at this size and price point). It's an exceptional design with reliable performance and a testament to the brand's commitment to superlative functionality at wallet-friendly pricing.
It is the modern embodiment of an enduring legacy, which brings an added dash of audacious vibrancy and nostalgia for the stirring echoes of the free-spirited late '70s era. Like the Rolex Oysterquartz conceived in that era, these timepieces represent a bold yet tasteful departure from the ordinary. These special hues, though distinctive, are designed for versatility: The 35mm ice blue glows like a frozen Alpine morning, its dial waffled to catch the light like snow on a crisp morning. In contrast, the gold variant is a toast to the vibrant '70s disco era, bringing an unmistakable dash of boldness to the wearer's style and with just enough hints of Vacheron Constantin's Ref. 222.
So Good They Named It Twice: Bulgari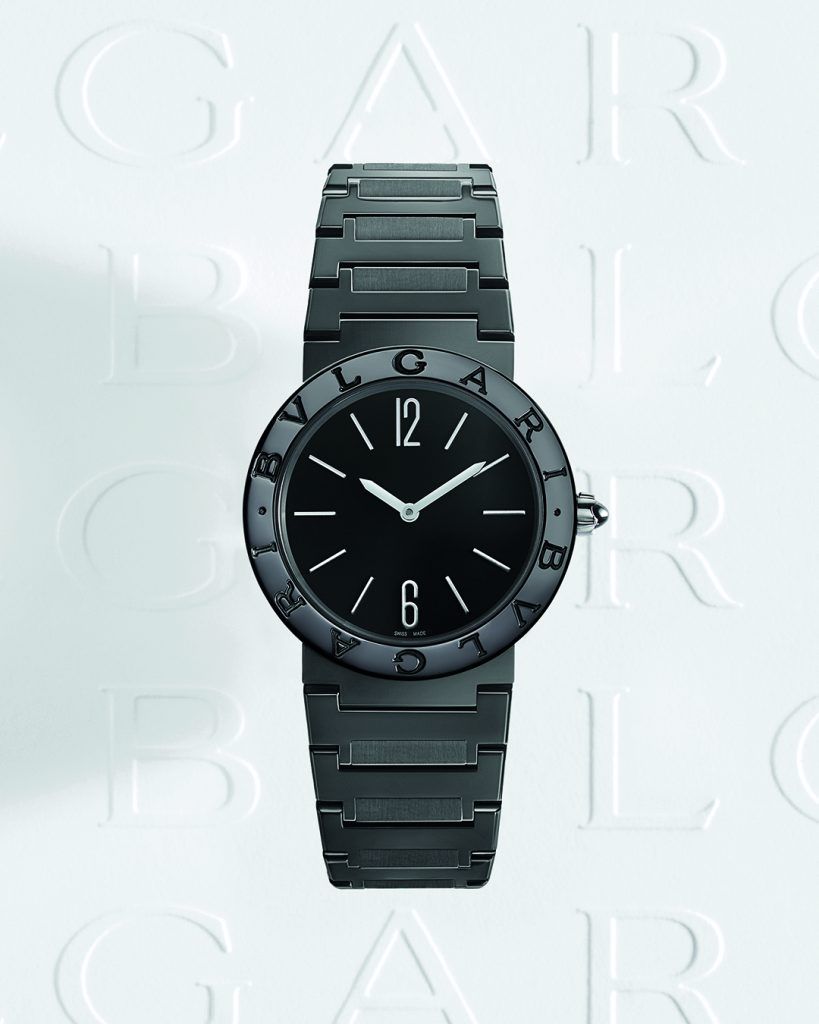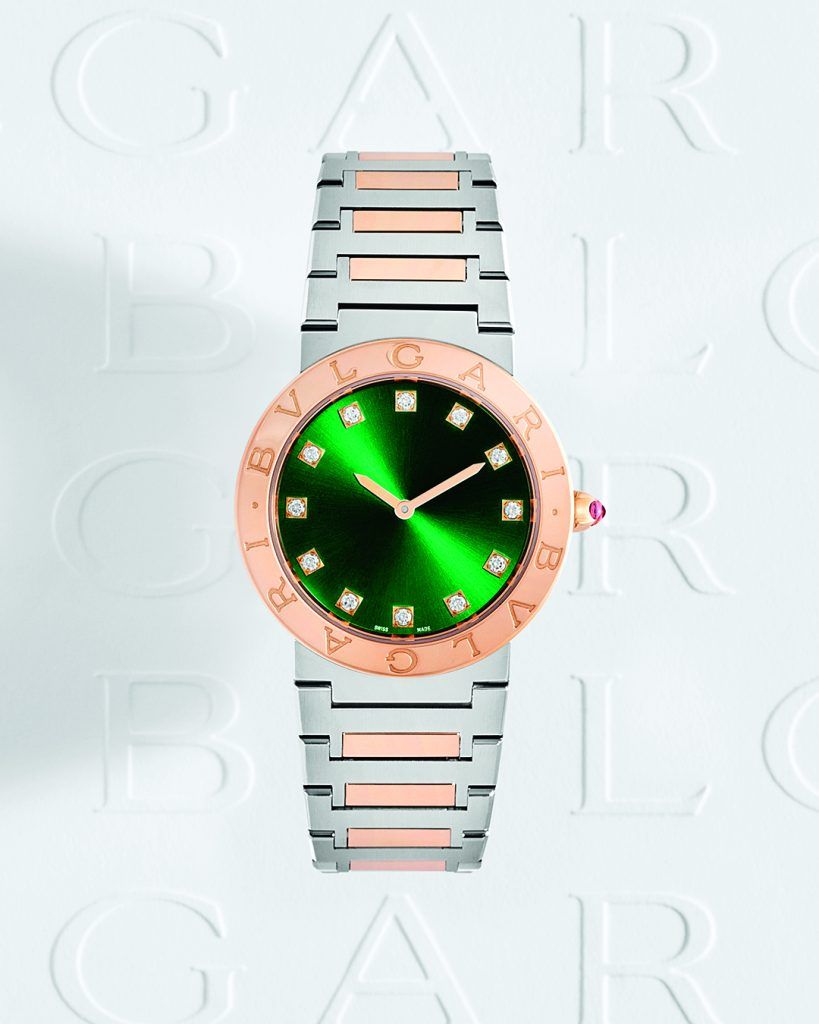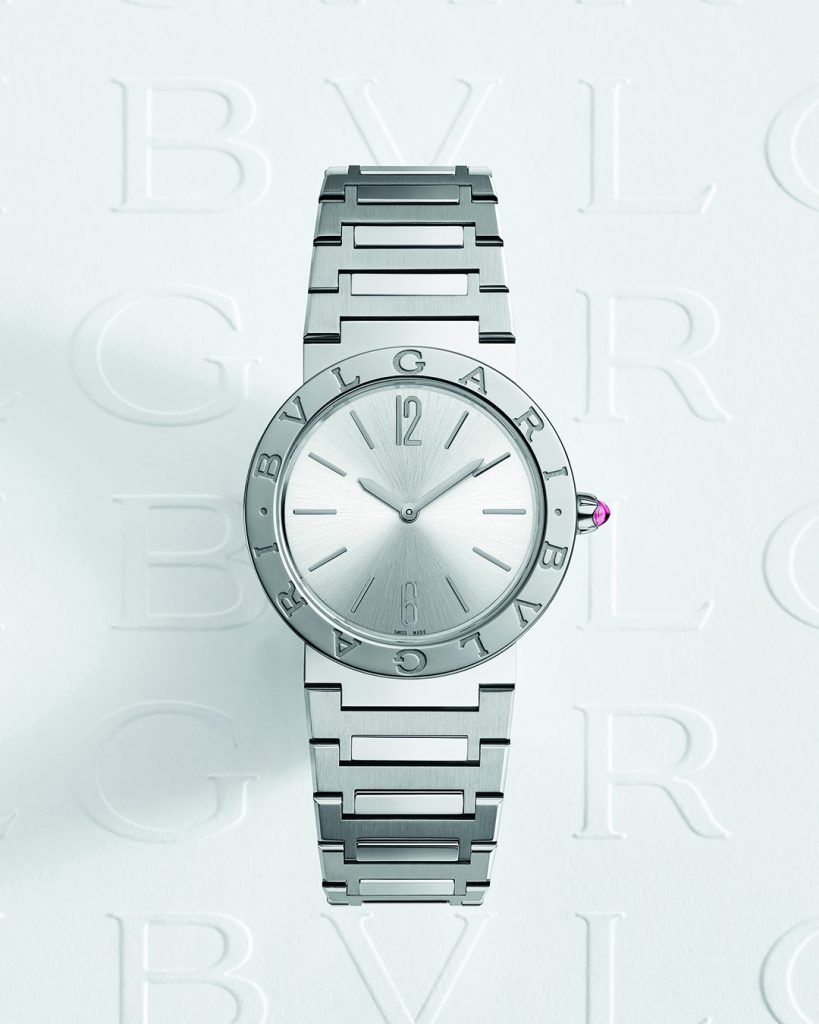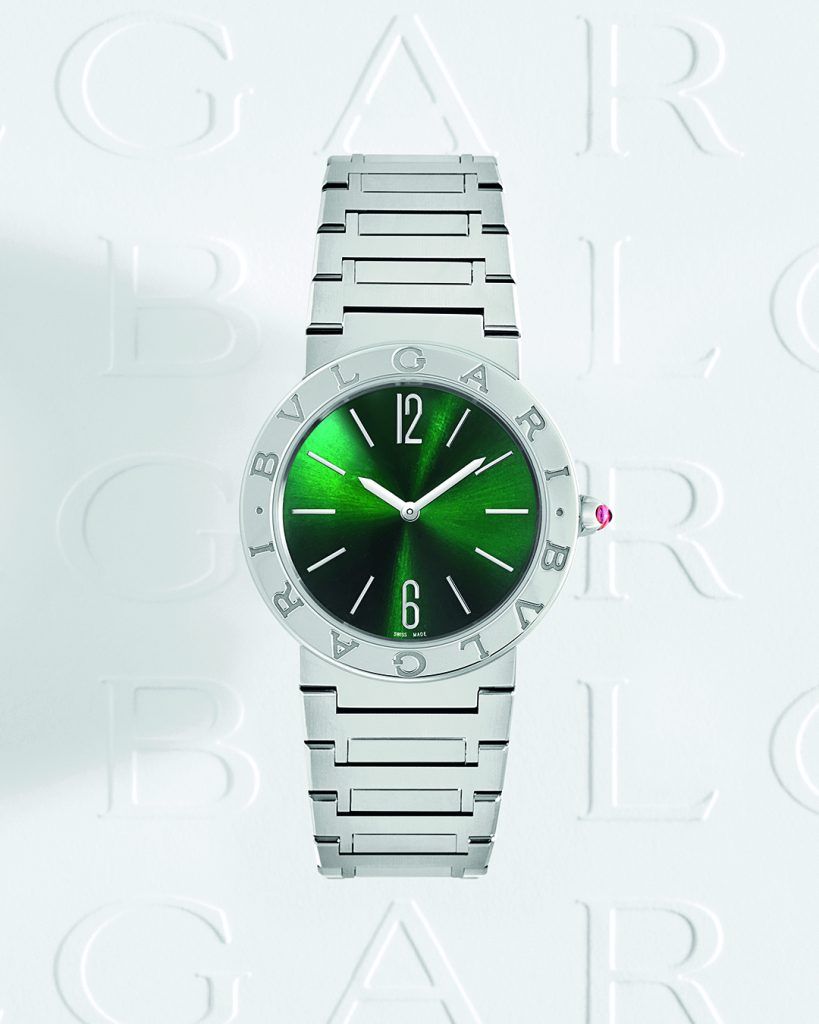 You may not realise it, but Bulgari was already ahead of the curve in 1994 when they released the first Diagono watch. Sporty yet sophisticated, the innovation of Aluminium inspired the design of future Bulgari watches to come. Innovative, with a bracelet rendered in aluminium and rubber, the artisans at Bulgari quite presciently nailed a vision of the future of luxury sports watchmaking three decades beforehand: The secret was getting the bracelet right.
The timeless Bulgari Bulgari watch with a stainless steel case featuring polished and satin-brushed finishes on the bracelet, embodies more than 40 years of bold creativity and distinctive style. Inspired by the curved inscriptions on ancient Roman coins, the iconic double logo engraved on the bezel expresses Bulgari's ability to fuse heritage and modernity into creations that go beyond time and trends.