Ernest Hemingway rightly echoed that "there is no friend as loyal as a book"! Literature is surely the saving grace when it comes to understanding life's journey – whether it's navigating relationships and emotions or delving into the facets of history and mankind, learning about science, the cosmos and whatnot. With so many interesting reads in the market, choosing the one that'll pique your curiosity gets quite tricky. In that case, trust the stars to ease your confusion. Apart from offering spot-on insights into your personality, the Chinese zodiac can also nudge you towards what motivates and inspires you. Therefore, picking books that align with your Chinese zodiac sign can be the way to go!
There is a book tailor-made for each of the 12 Chinese zodiac animals. With great plotlines, impeccable writing and rich characters, these books will familiarise you with your zodiac personality like never before. Reading these titles will change your perspective, even if you are not a bibliophile.
From empowering stories like The Diary of a Young Girl and Jane Eyre to self-help reads like The Little Book of Hygge and The Self-Love Experiment, trust these books to bring out the best in you! Curious to find your pick? We've curated an interesting guide of books perfect for your personality. Keep reading!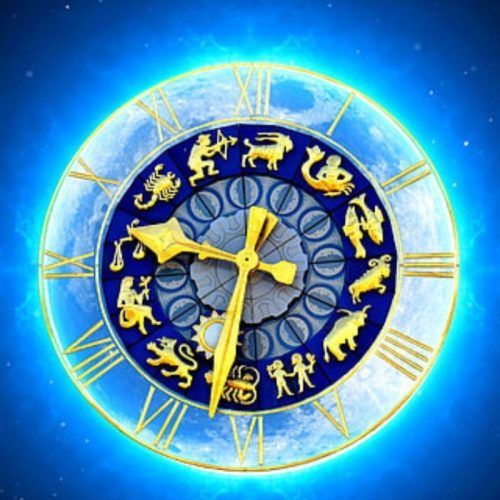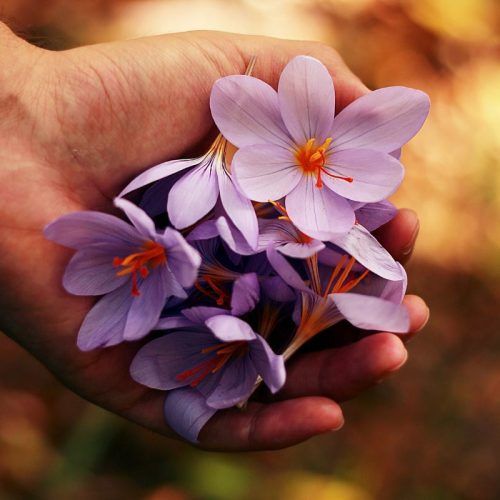 Book recommendations based on your Chinese zodiac sign
01
Rat – 'Good to Great: Why Some Companies Make the Leap...and Others Don't' The quite-witted, determined and artistic rat is always looking to grab every opportunity to further their career. The sign would enjoy an influential business book that'll quench their thirst for knowledge while helping them professionally.
Good to Great: Why Some Companies Make the Leap…and Others Don't by Jim Collins is the perfect choice for this sign. The book, which is based on studying a set of elite companies for over a decade, unravels how some organisations made a leap to greatness and sustained those great results. From shedding light on the type of leadership required to achieve success, discipline and ethics necessary in entrepreneurship to harnessing the benefit of technology to make a successful leap – this book will help the rat hone their business acumen.
(Image credit: Thrifbooks.com)
02
Ox – 'The Diary of a Young Girl' The peaceful, diligent and dependable ox love their own tranquil time after catering to the whims and fancies of their close ones. Always overwhelmed by their emotional and sensitive nature, this sign lacks the spirit to transform their lives on their own terms. All ox-born folks could use an empowering novel like The Diary of a Young Girl. 
Anne Frank's remarkable diary narrates the harrowing experiences of a thirteen-year-old Jewish girl and her family amid the madness of the Holocaust. Isolated from the outside world, and deprived of the basic necessities, the book shows the cruelties the family endured while living in close quarters. Despite the looming fear of death and getting discovered, Anne's unfettered spirit and courage to live are truly inspirational. The book will motivate the ox to rise from their miseries and take charge of their lives.
(Image credit: Amazon) The bold and fearless tiger-born people take matters into their own hands, creating their dream life by pacing through all problems with determination and persistence. These charismatic leaders have a strong sense of justice and authority, therefore a strong protagonist-led novel like Jane Eyre is what they'll deeply resonate with.
Charlotte Bronte's iconic tale revolves around a simple and plain girl, Jane, as she braves through life's struggles. Orphaned at an early age and made to feel like an outcast growing up, Jane's life turns upside down as she enters the forbidding Thornfield Hall as a governess. What follows is the beginning of a heart-wrenching love story between her and her sardonic employer Edward Rochester. Throughout the story, Jane's natural independence and spirit prove invaluable in navigating a dreary life. Jane Eyre perfectly encapsulates a woman's gut-wrenching and emotional journey as she discovers her own self with utmost respect and grace. The tiger zodiac sign will relate to the protagonist's ferocity and valour.
(Image credit: Amazon)
04
Rabbit – 'Pride and Prejudice' The easygoing and tender rabbits bring the utmost joy to people's lives with their charming personality. Responsible, lively, playful and intelligent, this sign leads on its own terms and doesn't easily bow down to societal norms. Considering these traits, those born in the year of the Rabbit should relate to Elizabeth Bennet, one of the most loved fictional characters from Jane Austen's Pride and Prejudice.
The English literature classic follows the Bennet sisters, with a special focus on the central protagonist Elizabeth Bennet. A strong and independent woman ahead of her time, Elizabeth doesn't conform to the archaic norms set for women. She maintains strong integrity and breaks class distinctions by deploring elitist snobbery. Even her relationship with Mr Darcy is that of equals and culminates in a joyous union towards the end. Her intense personal growth throughout the course of the novel is something rabbits will find interesting.
(Image credit: Amazon)
05
Dragon – 'The Little Book of Hygge: The Danish Way to Live Well' Dragons are people of charm and glamour, attracting the crowd with their mysterious aura. Always willing to take risks for fulfilling their targets, the sign can come across as too aggressive as well as overbearing and even sacrifice their closest relationships to focus on success. To soothe the dragon's relentless pursuits, a warm and comforting book like The Little Book of Hygge: The Danish Way to Live Well will make for a great read.
Amid the never-ending bustle of every day, which leaves no time for people to replenish their souls, this book will help readers let their guard down. 'Hygge' is the comforting feeling one gets when hugging a loved one, eating comfort food on mellow days or simply ditching work to prioritise self-care. In this book, author Meik Wiking takes readers through how Denmark, one of the happiest nations in the world, has created a happy space by living the hygge way. How so? By focusing on the small things that matter, enjoying the little victories and spending quality time with their close ones. Meik's years of research encapsulated in this gem of a book are what the dragon needs to maintain a healthy work-life balance.
(Image credit: Amazon)
06
Snake – 'The Lord of the Rings' The epitome of grace and wisdom, snakes are great thinkers as well as the most intuitive and passionate among all Chinese zodiac signs. Known for their larger-than-life persona, they love to possess the best of everything. As this sign's life choices reflect all things grandeur, they would surely enjoy reading one of the best epic novels of all time, The Lord of the Rings. 
Coming from J.R.R. Tolkien's world of philosophy and folklore, the trilogy follows a quest to save the world from consummate evil. The whole civilisation is dependent on One Ring, which has been lost for centuries. While powerful forces continue their quest to find the ring, destiny entrusts it to a young Hobbit named Frodo Baggins. To save humankind, Frodo and his eight companions embark on a journey to Mount Doom, the only place where this ring can be destroyed.
From superhuman deeds and thrilling adventures to highly-stylised language that'll pique readers' imagination – The Lord of the Rings novels have this sign covered.
(Image credit: Amazon)
07
Horse – 'Delayed Rays of a Star' Always beaming with energy and enthusiasm, the horse is a natural-born leader who usually enjoys great command over the masses. Always taking centre stage and delighting audiences everywhere, this sign should read Delayed Rays of a Star by Amanda Lee Koe, a brilliant novel following the lives of three cinema legends who owned the twentieth century. 
At a Berlin soirée in 1928, three pathbreaking women were photographed together in one frame – the promising German actress Marlene Dietrich, the world's first Chinese American star Anna May Wong and the famous (later infamous) director Leni Riefenstahl. Delayed Rays of a Star chronicles the setbacks, achievements and most importantly, the legacy each woman left in her own time. This intimate and raw account of these global powerhouses will surely resonate with the fiercely bold and independent Horse.
(Image credit: Amazon)
08
Goat – 'Frankly in Love' If you're friends with the goat, always keep them close! Thoughtful and empathetic, goats will be your ride or die in any situation. With quiet strength and determination, this sign knows how to handle conflicts well without hurting anyone. Goats cherish relationships like no other. David Yoon's Frankly in Love, which deals with the complexities of love, family and relationships, is sure to excite them.
The book follows a Korean American high school senior Frank Li, who belongs to a Korean immigrant family and faces immense pressure of living up to his parents' traditional expectations, which include dating a Korean girl. The problem? Frank's already head over heels for a white girl, Brit Means, from his calculus class.
Neither does he want to disappoint his parents, nor does he want to let go of the love of his life. So, what's the solution? Fake dating. Luckily, Frank finds his family friend, Joy Song, in a similar situation with her Chinese-American boyfriend and the two enter a fake relationship to keep up with their family values and love life. However, in an unexpected turn of events, Frank is left emotionally stranded as he questions the notions of love, self and family.
In this interesting read, the author beautifully takes on the question of 'Who am I'? This coming-of-age novel is perfect for the goat to understand the complex web of relationships.
(Image credit: Amazon)
09
Monkey – 'The Library at Mount Char' Sharp, smart and mischievous, monkeys are always brimming with curiosity to explore new avenues. These highly creative and imaginative people would love a classic fantasy thriller like The Library at Mount Char by Scott Hawkins – a freakishly compelling book that unravels a whole new dimension.
A blend of fantasy, science fiction and horror, this book narrates the tale of a god-like, millennia-old man named 'Father' who raises 12 kids in mysterious, sadistic ways. These siblings have grown up in his library, learning his mysterious ways and powers and even wondering if this cruel entity governing them might be God himself.
Now, Father is missing (perhaps dead) and the library guarding his secrets is the key to having control over all of creation. What follows is fierce competition to become the new 'God'. An intense battle brews among power-hungry people who've lost all humanity in them, and the readers will witness several nail-biting moments along the way.
(Image credit: Amazon)
10
Rooster – 'The Murder of Roger Ackroyd' Those born in the year of the rooster are deeply observant, paying keen attention to actions and appearances. This sign will go to any lengths to unravel and speak the truth even if it hurts their close ones. This investigative streak in roosters is what makes a detective fiction novel perfect for them.
There's nothing better than a good old Agatha Christie novel when it comes to this genre. With detective Hercule Poirot intricately unravelling the intense plots for readers with every move, Christie's novels offer a thrilling experience like no other. The Murder of Roger Ackroyd is one of the best offerings by the author, whose astonishing twist will shake readers' faith in conventional storytelling.
After the wealthy Roger Ackroyd is found murdered in his study, Hercule Poirot comes out of his retirement to take on the mysterious case. Is it a typical village murder mystery? Well, the book stimulates the reader's curiosity till the very last chapter and voila, a startling twist no one expected. This goosebump-inducing ride in the search for truth will be quite a treat for roosters.
(Image credit: Amazon) This zodiac sign is endowed with some lovely dog personality traits of loyalty, honesty, kindness, and sincerity. They'll go above and beyond for their close ones, forging strong friendships along the way. This sign will enjoy Alice Walker's Pulitzer Prize-winning book Colour Purple, a heart-melting narrative on female friendships and sisterhood.
Alice Walker's masterpiece talks about the life-saving power of female friendships. It's beautiful to see the pivotal characters Celie, Shug, Nettie and Sofia helping each other regain control of their lives, bringing each other out of the vicious cycle of abuse, enslavement, and violence. The book sheds light on the experience of African-American women, who have been long oppressed and were devoid of any autonomy in their lives. How these women turn a tragic experience into a respectful and independent way of life is truly inspiring. The dog zodiac sign will find relatability in these empowering leads epitomising female friendships.
(Image credit: Amazon)
12
Pig – 'The Self-Love Experiment' The kind-hearted, loyal, and understanding pig prioritises the needs and wants of others before their own. Owing to their gullible nature, pigs are often tricked and deceived even by people closest to them which eventually results in their low self-esteem and confidence. To help them heal and bask in self-love, a book like The Self-Love Experiment by Shannon Kaiser is perfect.
In this life-altering book, international life coach and speaker Shannon Kaiser uses her own compelling experiences to narrate the principles of self-love. This book will help people born in the year of the pig end their self-sabotaging streak and overcome their worst fears. It will teach this sign that putting themselves first is essential to fulfilling both personal and professional goals. After all, prioritising one's needs isn't selfish!
(Image credit: Amazon)
(Hero image credit: Pexels)
(Feature image credit: Koshevaya_k/ Pexels)
This story first appeared on Lifestyle Asia Hong Kong