The first full supermoon of the year, the buck moon, is set to grace the skies in July 2023. While astronomy enthusiasts can't wait to catch a glimpse of this phenomenon as it shines 16 per cent brighter than other full moons, this lunar event is of great astrological significance, too. Here is everything you need to know about buck full moon and its effect on all the 12 zodiacs.
In astrology, the moon depicts the inner emotions of the zodiac. For centuries, it has been believed by cultures across the world that the earth's natural satellite influences mystical powers, and its full phase causes fluctuations in mood. While the zodiacs should brace themselves to survive the intensity of this phenomenon, here is what the buck supermoon has in store for their love life, career and finances.
July full moon: When will it occur, and why is it called buck moon? The buck full moon will illuminate the night sky on 3 July 2023 and can be viewed in its full glory at 08:09 pm SGT. One can observe this big and bright avatar of the moon three days before and after this date.
The buck moon had been named by the Native Americans, who used various seasonal changes and phenomena to mark such events. According to the Farmer's Almanac, they associated this full moon with the antlers of male deers, also known as bucks, that are in full growth at this time.
Other monikers for the supermoon include thunder moon, berry moon, salmon moon, feather moulting moon and raspberry moon.
Full moon 2023: Spiritual significance and astrological placement The buck moon rises in the house of Capricorn, with the sun ruling the house of Cancer. Spiritually, this union is one of the ideal phases for all the zodiacs as they will feel more centred, calm and peaceful as they manage both their home and work environment with ease.
The reason behind this is that Capricorn, which is the last of the earth signs ruled by planet Saturn, stands for discipline, hard work and timeliness. Cancer, on the other hand, is a water sign which gravitates more towards their homes and families.
July full moon 2023: Effect on all zodiac signs Aries (21 March – 19 April)
This cardinal fire sign symbolised by the ram will be all about their career this full moon. They will be motivated to grab new opportunities and make great strides on their professional front. They will approach all tasks with a certain fearlessness and ambition, which will work wonders for them in the long run.
Taurus (20 April – 20 May)
The steadfast earth sign of Taurus — symbolised by the celestial bull — will be raring to move out of their comfort zones. Be it an international work trip or even relocation for education purposes, some kind of travelling is on the cards for them. This indeed seems to be like a positive period of transformation for the resilient zodiac sign.
Gemini (21 May – 20 June)
A big decision regarding love and partnerships awaits this curious air sign symbolised by the twins. They would be prompted to let go of an old connection which no longer serves them. Their finances will be impacted in a big way, too.
Cancer (21 June – 22 July)
This is a make-or-break period for this emotional water sign ruled by the moon. The crab will finally conclude a pending decision about their relationship. They will either go for a long-term commitment like marriage or engagement, or they will decide to take a step back and move on from a toxic relationship.
Leo (23 July – 22 August)
Symbolised by the lion and ruled by the sun, this zodiac sign needs to take extra care of its health and fitness this full moon. A goal towards maintaining a proper work-life balance is recommended for all Leos.
Virgo (23 August – 22 September)
This will come as a pleasant surprise, but the otherwise fastidious, disciplined and goal-oriented earth sign of Virgo will only have romance on their mind this full moon! There is a chance that singles will finally meet their matches, and those in already committed relationships might expect a piece of good news like an announcement of a pregnancy.
Libra (September 23 – 22 October)
The balance-loving air sign will be fully concentrated on their homefront this full moon. They would either be involved in making structural changes to their abode or catering to ailing old members of their family. Overall, it is a time for domestic bliss for them.
Scorpio (23 October – 21 November)
This intense water sign is usually termed intimidating by the other zodiacs, and they like to remain in their mystical yet magnetic shadow, seldom trusting people. But this full moon, they would want to open up and make meaningful connections. This rare period will see them turning into social butterflies.
Sagittarius (22 November – 21 December)
The focus for this last fire sign, symbolised by the archer, will be on their career and wealth. It is important that they calculate their finances carefully and take a decision about a job switch or making the best of current opportunities presented to them on the work front.
Capricorn (22 December – 19 January)
It is the Capricorn's time to rise and shine as those born under the earth sign are likely to get all their dreams fulfilled, especially about their jobs and career. Those dealing with identity crises will find a sense of purpose.
Aquarius (20 January – 10 February)
This might be a tad bit overwhelming period for the last air sign symbolised by a water carrier. This progressive zodiac might feel a need for closure. It is advised they take self-care seriously and focus on self-reflection to process their current reality.
Pisces (February 19 – March 20)
This meditative water sign will be inclined towards socialising and making new friends. Those born under the sign, represented by the two fishes, will also be interested in evaluating all their relationships on a personal and professional level.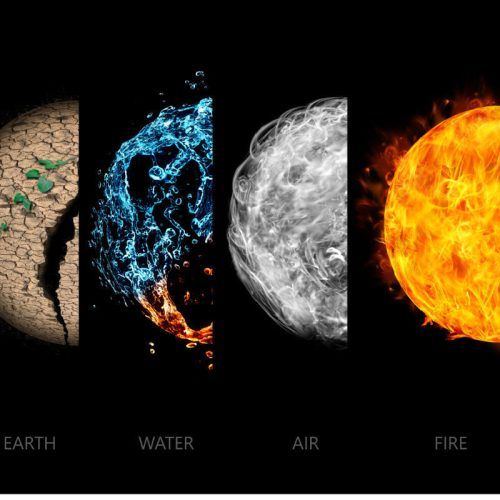 (Hero and featured image: Courtesy of Heather Wilde/Unsplash)
This story first appeared on Lifestyle Asia India
Frequently Asked Questions (FAQs)
Question: What is the full moon in July 2023 called?
Answer: The full moon in July 2023 is called the buck moon. It is the first supermoon of the year 2023 and can be viewed in its full glory at 8:09 pm SGT.
Question: What are the full moon dates for 2023?
Answer: 6 January, 5 February, 7 March, 6 April, 5 May, 4 June, 3 July, 1 August, 31 August, 29 September, 28 October, 27 November, 27 December are the tentative full moon dates in 2023.
Question: What is the moon cycle for July 2023?
Answer: Moon cycle for the month of July will begin with a waxing gibbous phase on 1 July and end in the same phase with around 98 percent illumination. There will be a full supermoon on 3 July.
Question: What is July full moon called?
Answer: July full moon is called as the buck moon.
Question: Is July full moon special?
Answer: Yes, the July full moon is special as it is the first supermoon of the year.
written by.
Preeti Kulkarni
After completing her PG in New Media from the Asian College of Journalism, Preeti has worked in a daily and a magazine before finding her calling in digital journalism. A lover of single malts and an avid pop culture junkie, you can catch her at the movies on weekends or binge-watching the latest shows on OTT when she is not busy preparing her toddler for his Hogwarts letter.