Venus, the most important planet for love, romance, and relationships, is coming direct on September 4 in the Cancer zodiac sign ruled by the Moon, thus increasing affability in romance and relationships. The ingredients for romance are planetary placement, words, gestures, gifts, time, and physical touch – and all zodiac signs express it differently. Some believe in expression, and some are very subtle in their words and gestures. Relationships, love, and affection are important to all of us. Insight to what will make the relationship beautiful and perfect is sought by all and our love horoscope for September 2023 will help you ascertain that endearment.
Venus denotes love and marriage, and it rules over, beauty, desire, sex, fertility, and prosperity. The importance of Moon and Mars cannot be ruled out. The Moon rules the emotions, and denotes heart, and feelings. Mars denotes the sex drive, sexual compatibility, passion, and energy in a zodiac sign. Compatibility among partners to a great extent is dependent on the position, element, placement, and transit of all the planets.
September will see an increase in the emotional connect between individuals. Feisty Mars in earthy Virgo will see a healthy balance between love and lust thus getting stability and meaning in relationships. The new moon on 15 September and full moon on 29 September are good days for manifesting harmony in relationships. Let's take a look at September 2023 love horoscope that will help the zodiac signs understand their relationships better.
Read along to find out which zodiacs will enjoy bliss in their relationships, the ones that will find love and the sun signs that will not be so lucky in love this month.
September 2023 love horoscope for all the zodiac signs:
Jump To / Table of Contents Couples
September transits will be good for Aries natives. The attachment between couples will increase and they are likely to enjoy marital bliss. The harmony and intimacy will increase your bonding manifold. Children will be a source of pleasure.
Family
You will be getting full support and love from your family. The bonhomie with all your family members will increase and you will be spending good time with them.
Singles
September will be a lucky month for singles. They will be meeting a lot of interesting and like-minded people and will be spoilt for choices. This is the time to enjoy to your heart's content and not rush into any commitment. Natives in love will want to get married but it will be advisable to wait for some time. Couples
Natives of Taurus sun sign will have an average month relationship wise. There's nothing to sort out but there might be a lack of spice and pep in the relationship. Break the routine and do out-of-the-box things together. You need to work towards improving your sex life.
Family
You will have a normal relationship with family members. Plan fun times with the elders of the family. Also, try to bond well with your children or youngsters in the family.
Singles
Singles will be enjoying their single status and will be looking for casual relationships. However, do not be dishonest regarding your intent. Couples will be confused and unhappy with their partners. The advice is to try fun things together and be lively and jaunty. A small change in attitude can do wonders. Couples
Natives of Gemini sun sign will have a good start to September but some misunderstandings in the later half might rock the boat. Be alert and careful with your words and gestures. Try and increase your intimacy level. Sex is like money, it's never enough. It's a good time to plan a family.
Family
Family members might be feeling neglected. Spend time with them. What might be duty to you, might mean the world to them.
Singles
Singles are likely to find their soulmates. It is advised to go slow and be sure. Do not be in a rush to lose your single status. Couples might be all ready to tie the knot move ahead if you are certain. Couples
Natives of the Cancer sun sign will have a rocky start this month with their partner, but the good part is that as the month progresses, the strife will dissolve, and you will share a good rapport with each other. You need to be mindful of unnecessary ego clashes.
Family
Family support is the best support you can ever get. Do not let ego come in between and spoil things. Be giving and loving, especially towards the elders in your family.
Singles
Single cancer natives will have a good time with the opposite sex. You will be popular in your social circle. This is a good transit to enjoy. Be clear on what you are looking for in a partner before you seek one for permanence. Natives in love will be happy with their partners and in no rush to tie the knot. Couples
Leo natives will start the month with some strife and misunderstandings, but in the first week itself, the creases will be ironed out and there will be peace and harmony. Appreciate your partner. All humans are hungry for a few words of praise, and Leos are too egoistic to do so. You will have a good time between the sheets. Sex is an absolute indicator of marital happiness.
Family
You will have an exceptional bonding with the family. This transit will get you closer to the family, and you will have an enjoyable time together.
Singles
Singles will meet interesting people and might get hooked in the second half of the month. Natives in love will be impatient to tie the knot as soon as possible but the advice to both is to take it gradually. After all, slow and steady eventually wins. Couples
This will be a normal month for Virgo natives in terms of relationship. There might be some external insecurity which might dampen the love with your mate. You need to work towards improving your relationships. Spend more time with your mate and work towards a better sex life.
Family
You might have some misunderstandings with the family towards the second half of the month. It is not advisable to upset your near and dear ones.
Singles
Singles might be insecure and fearful of loneliness. Some differences with friends might upset you further. Time and patience are the best warriors to win all battles. Couples
Natives of this sun sign will be having a great time with their partner. It's a good month for love and romance. Things might take a turn and you might have some ego clashes with your mates later in the month.
Family
Families might feel neglected and lack of time might be the reason. Friends might feel left out and might want your attention. Try to balance and spend some quality time with friends and family.
Singles
Singles will have a good time and will be active socially. In the latter part of the month, you might want to focus on one person. Follow your heart as this is the time to experiment and experience. Natives already in a relationship might be having some mood swings resulting in a verbal spat with your mate.
08
Scorpio love horoscope Couples
Natives of Scorpio sun sign will enjoy peace and harmony on the domestic front provided they move ahead positively and do not dig in the past. Use the past to foster inner strength and enhance your tomorrow. Improve your intimacy and shower your partner with love and care.
Family
You will share a good bond with the elders of the family. They will be happy and content with your care and attention.
Singles
Singles will meet a lot of people and will be in no hurry for commitment. Be honest and open about your intent. Natives in love will be happy with their mates and be ready to tie the knot.
09
Sagittarius love horoscope Couples
Natives of Sagittarius sun sign might have some friction with your partner early in the month and the issues need to be discussed rather than being brushed under the carpet. Every problem has a solution, and you need to find an amicable way. The latter part of the month will be filled with warmth and care.
Family
You will enjoy good familial bonds and the closeness with all the members is stated to grow.
Singles
Singles will enjoy all the attention showered upon them by the opposite sex. Make the best of the favours bestowed by the universe and enjoy your single status. People in love will increase their bonhomie and fall deeply in love. It's a good time to propose and move towards permanency.
10
Capricorn love horoscope Couples
Natives of Capricorn sun sign will be distant with your partner and will have to work hard to improve your relationships. You need to work on your libido and increase the intimacy and bonhomie with your mate.
Family
You will enjoy closeness with the family, and you will need to put in an effort to maintain the harmony.
Singles
Singles will not be free of the past breakup and it is advised to start a new relationship free from the baggage of the past. Learn from your past mistakes. Natives in love will be very happy and comfortable in their relationships. Spend more time with each other and be sure before committing.
11
Aquarius love horoscope Couples
Natives of Aquarius sun sign will have to be careful with their words. Try not to say hurtful and nasty things. Ups and downs are part of all relationships. When two people are involved, both need to make an effort to be amicable and loving towards each other.
Family
You need to be more communicative with your family. Be frank and communicative, and do not harbour any grudges. Do not let misunderstandings dampen the warmth of relationships.
Singles
Singles will be lonely. Set realistic expectations. You cannot tailor make a partner. Natives in love should not be over demanding. You need to respect your partner's wishes and opinions. never I and u in a relation it is 'we'. Couples
Patience is the virtue by which you can solve all your love and romance issues. Be open to change. Adjustments and adaptability are required from both the partners to make the relationship work.
Family
Your family needs more time with you, especially the elders. They deserve love and care and you need to make sure they get it.
Singles
Balance is the key to a successful relationship and that's what is required from Piscean singles this month. Natives in love need to work towards increasing the understanding among them before taking their relationship to the next level.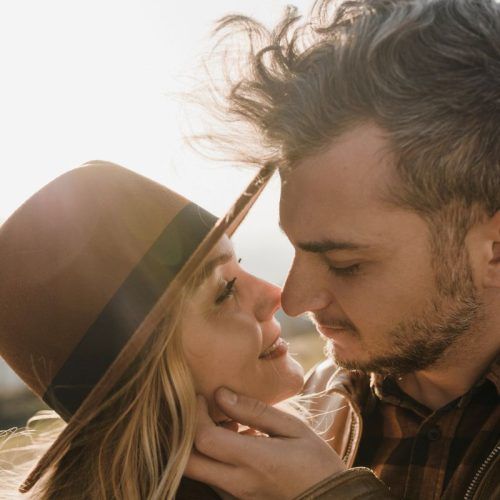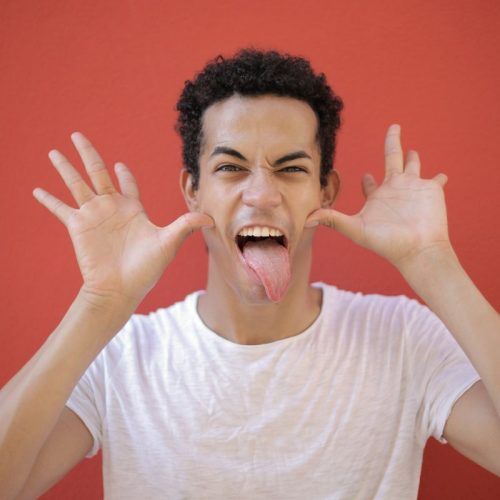 This story first appeared on Lifestyle Asia Singapore
written by.
Deepa Kochhar
Deepa is a practising tarot card reader and an astrologer. A science graduate, and Jyotish post Visharad from the Indian Council of Astrological Sciences (ICAS), she taught tarot and astrology at her alma mater for six years, and now teaches students online in India and globally. She enjoys playing golf and travelling.