Augusts 2023's money horoscope will help you prepare and plan for the expenses to be incurred during the month. Different planets and houses are responsible for gains, and losses. When the transit activates, the aforesaid houses and planets either increases or dwindles your wealth .
Jupiter is in fiery Aries, comfortable in a friend's house, although it is on the axis of the nodes, it is a benefic planet. Mercury, the significator of currency will become retrograde on 23 August and will combust on 29 August. This will cause a dip in the finance scenario in general towards the end of the month. Know how this will affect the 2023 money horoscope for all the zodiac signs.
The Sun is the source of all wealth. It will enter the Leo zodiac sign on 18 August its own sign. Venus, the significator of money and luxury in retrograde motion will re-enter Cancer and become direct on 5 September. People will hesitate to invest in general and not buy expensive things. Saturn, the planet of karma is already in retrograde motion in Aquarius. All the sun signs need to be vigilant about professional growth, investments, and expenditure during the retrograde motion of Mercury, Venus, and Saturn. Our 2023 money horoscope will help you navigate through your financial problems.
If life was predictable, it would cease to be life. You will face many defeats in life but never let yourself be defeated. On that note, let's see what the month of August hold for you financially.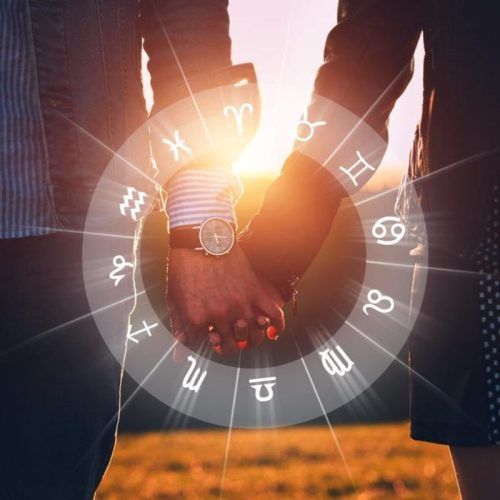 August 2023: Money horoscope for all the zodiac signs
Jump To / Table of Contents The natives of this sun sign will have it good this month especially the second fortnight. This is a good time to invest in acquiring new skills. It will not only broaden your horizon but reap rich dividends in your field of work. Finances will be good. Profits will come from all directions, and this will be a good time to expand and grow professionally. It's a good time to invest. The advice is to not become reckless with your money and pay attention to the paperwork before you invest.
02
Taurus money horoscope Taurus sun sign people will be little disappointed this month. Work will be slow and despite all efforts you might not be able to achieve desires results. Expenses will escalate to undesirable levels and there might be some losses. Travel for work or otherwise might not be fruitful. The advice this month is to make no major investments and stay away from trading.
03
Gemini money horoscope For Gemini sun sign natives, August will be a good month in terms of opportunities. You need to be alert and ready to grasp them. You might get a very lucrative job offer or promotion in the same organisation with a big salary hike. Work related travel might be beneficial and new avenues for growth might open up. This transit might create chances to make you win a lottery or a cash prize. Your investments of the past will be yielding rich dividends and you will be able to make some wise and lucrative ones.
04
Cancer money horoscope Cancer sun sign natives will be struggling this month with their finances. Money will come but the expenses will be very high. Some family commitments might also be a drain on your bank balance. Not a god time for any changes be it job or business it is not likely to be fruitful. Avoid changing your job or the nature of business for some time. Any collaborations or partnerships should be deferred. Some investment from the past might be of concern and it is not a good time for any big financial deals. Leo sun sign native should make the best of this transit as the stars are all set to favour you in your endeavours. You will not only enjoy financial security but also contentment at work. Any expansion plans you have, will fall in place. Businesses will flourish and people in job are likely to get promotions and increments. You might win some awards and win accolades. Investments made previously will be fruitful and you are also likely to make some more worthwhile ones. Virgo sun sign natives will have a good start to the month, but it will end on a moderate note. Some unexpected issues will slow your progress and some faux pas on your part is indicated. You need to be careful while dealing and communicating with your colleagues and bosses. Rehearse your words before you spill them out. Be prepared for some losses. The natives of Libra sun sign will be overworked with no satisfying results. The advice is to plan well and delegate some part of your work. Things might not go as planned and the onus might fall on you. The income might be lesser than expected and you might be constrained financially. The silver lining is that as the month progresses, things will improve and some semblance will be achieved in work and finances.
08
Scorpio money horoscope Scorpio sun sign natives will have a slow start in August because of some delays in completion of projects and some obstacles. The finances might deplete and make you restless. The stars foretell that your rivals at work and business might score over you, but your hard work and gusto will help you tide over the situations. Towards the end of the month, things will brighten up.
09
Sagittarius money horoscope This sun sign with Jupiter as its ruling planet is all set to prosper this month. You will be winning accolades for your achievements and admiration for your hard work. The stars foretell satisfaction and growth at work – be it a job or business, financially you will be stockpiling money. The advice is to control your spending and extravagance.
10
Capricorn money horoscope The natives of this sun sign will face ups and downs in August. Your expenses will skyrocket, and you will be struggling to meet your expenses. You might have some disagreements and rifts at the workplace and the lack of cooperation from colleagues will slow down your pace at work. For the success of an endeavour, teamwork is important, and you need to work at this.
11
Aquarius money horoscope The natives of this sun sign will face some financial upheavals this month. Colleagues and workers will be uncooperative, and you will be struggling to achieve your targets. The disharmony might cost you dear and lead to cancellations of projects and orders. The advice this month is to keep your workforce happy and by your side.
12
Pisces money horoscope The natives of Pisces sun sign will have an average month. The work pressure will be high, and the returns will be low causing dissatisfaction and unrest. Your expenses will shoot up considerably and you might have to revise your budgets. Your competitors will rule the roost and you might be struggling. In the second half of the month, things will turn in your favour. The advice is to be alert from the beginning of the month.
(Main and feature image credits: Cottonbro Studio/Pexels)
This story first appeared on Lifestyle Asia India
Frequently Asked Questions (FAQs)
Question: Which astrology is best for money?
Answer: There are basically three types of astrology Vedic, Western and Chinese. Vedic astrology based on Moon has more than 80 forms. Chinese astrology is an ancient belief system based on lunisolar calendar. People who believe in western astrology which is based on the Sun vouch by it. It is a question of faith and what works for you. The predictions are backed by karma, and it depends on how much effort and hard work a native puts in. These predictive tools should be used only as guidance and not followed blindly.
Question: Which planet is responsible for money?
Answer: No single planet is responsible for money. Jupiter is the main money giving planet, the significator of wealth, grandeur, and fortune. All planets depending on their placements and the houses they owe, are capable of giving wealth.
Question: Which Zodiac signs are lucky in amassing wealth?
Answer: Although there are no fixed rules in this matter. The Earthy signs – Capricorn Virgo, and Taurus generally are more practical and not extravagant, therefore, they collect more wealth. The placement of Jupiter and other planets in your horoscope determines your financial status.
Question: Which houses rule money?
Answer: The two main houses which tell you the wealth of a person are the 2nd and 11th house. Significator of both these houses is Jupiter.
Question: Which zodiac signs are most billionaires?
Answer: Astrologically, there is no one rule to identify the financial status of an individual. Placement of planets, and house lords, their degrees, and certain money giving combinations of planets are responsible for the wealth and status of a person. According to research Libra emerged as the most common sign among the richest followed by Pisceans, followed by Cancer, Taurus, Leo, Scorpio, Gemini, Aries, Aquarius, Virgo, Sagittarius, and Capricorn (Source: Forbes billionaire 2023 rich list). This list keeps changing every year. Different planets and houses are responsible for gains, and losses. When the transit activates the aforesaid house or planets your wealth increases or dwindles. This month, Sagittarius is the most favoured sign according to the placement and movement of planets.
written by.
Deepa Kochhar
Deepa is a practising tarot card reader and an astrologer. A science graduate, and Jyotish post Visharad from the Indian Council of Astrological Sciences (ICAS), she taught tarot and astrology at her alma mater for six years, and now teaches students online in India and globally. She enjoys playing golf and travelling.