Tarot is a form of divination that has been used by mystics and tarot readers across the world since ancient times. Tarot is a pictorial system, with a divine message. It helps us to utilise the cosmic energies, and the energies around us to find answers to what we are looking for. We cannot change our destiny, but we can refocus and redirect the paths of our life. With guidance we can bring clarity, honesty, and reassurance to a situation. There are lots of factors we cannot change but a lot of factors influencing our lives can be controlled. Tarot card readings offer us guidance to identify the obstacles in life and utilise the resources we have, to overcome these obstacles. Read on to know the 2023 horoscope for the last two days of May and the first week of June.
The universe is vast – it includes the earth and everything else that exists, the celestial bodies, meteoroids, galaxies, and several other things. The energies of the cosmos have different effects on each person. Everything that exists has energy, and each person has his own energy that the clairvoyant utilises. All these energies along with their own help find solutions and give guidance to the querent. The practitioner of cartomancy has the foresight to see your darkest secrets and sense your fears and provides you with a direction to overcome your shortcomings to achieve your goals. The 78 cards Rider Waite Deck has complex and mysterious graphics on them. Each illustration symbolises creativity, passion, intellect, work, and money and can foretell your past, present, and future. Tarot reading raises our awareness and enlightens our perspective.
Cosmic energies keep changing with the motion of the planets. Venus moved in to join Mars in Cancer on 31 May. This altered the energies and their effect on mankind. This energy resonates with the cards. Let us see what this week has in store for different zodiacs.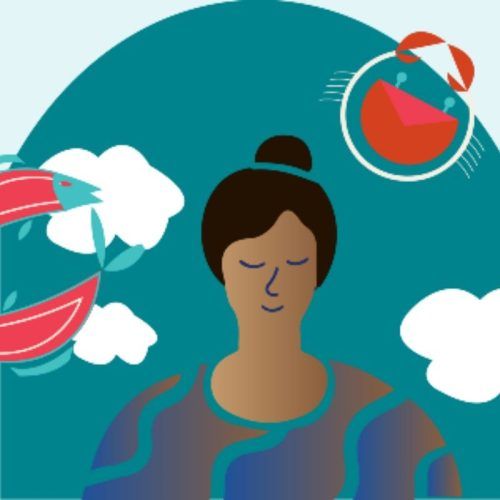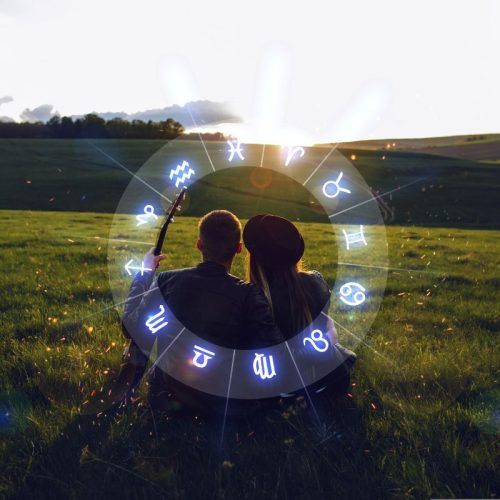 Horoscope 2023: Weekly prediction for June 5 – June 11
Jump To / Table of Contents
01
Aries weekly horoscope Career and Finance
Two of Cups is the career card for this week for Arians. This indicates a collaboration or liaison which will be very amicable and commercially viable. This is likely to get in some good moolah.
Health
King of Pentacles is the health card representing well-being. You will feel very active and full of energy and vigour.
Relationships
Three of Cups indicates celebrations and good times in the family. Couples will enjoy good harmony and family bonding. For natives in a relationship, it's a good time to propose.
02
Taurus weekly horoscope Career and Finance
Five of Swords Reversed indicates some disharmony at work. You need to be careful about what you say to your colleagues. Work will be stressful and unsatisfactory. Plan your finances well. The inflow of money will be lesser than expected.
Health
Ace of Wands Reversed indicates the beginning of a health-related problem. Get a health check-up done. Be careful while driving and crossing the road.
Relationships
Justice Reversed is a card indicating justice. Give space and respect in relationships and be loyal to your partner.
03
Gemini weekly horoscope Career and Finance
Four of Pentacles is the card for Gemini sun sign people indicating good career prospects. Financially, you will be stable. Spend where you must for the growth of your career, as this card is indicative of miserly tendencies.
Health
Temperance Reversed is your health card and this major Arcana card indicates you need balance in your life regarding your eating and exercising regimes. You need to focus on good and healthy habits.
Relationships
Ace of Swords is the relationship card for this month indicating challenges in your relationships. Good communication can work like magic to restore harmony and peace. If single, you are likely to meet someone with whom you will connect well intellectually.
04
Cancer weekly horoscope Career and Finance
Tower Reversed is the career card indicating challenging circumstances at work. It is time to introspect and see what you want. A change of job or change in the line of business may be a good idea.
Health
Seven of Cups is the health card for the week indicating overindulgence and neglect towards health. Investing in your health and inculcating healthy eating habits and exercises is the need of the hour.
Relationships
Nine of Pentacles is the relationship card indicating comfort and security in a relationship. It indicates fertility, so be prepared for the stork's visit. For singles, it's a good time for love and romance. Career and Finance
Six of Cups Reversed is the tarot card for Leo natives foretelling some issues from the past that will resurface. Be mindful of not repeating mistakes that caused you stress and losses. Be careful with your finances.
Health
Justice is your health card indicating what you sow, you reap. Look after your health and it will be robust, neglect it and you will be in trouble.
Relationships
Ten of Pentacles is your relationship card, indicating stability, security, and contentment in relationships. There'll be good bonding and great camaraderie with family members. Marriage is on the cards for singles.
06
Virgo weekly horoscope Career and Finance
Two of Pentacles Reversed is the card for Virgo sun sign natives this week. This card indicates disorganisation and chaos. The advice is to move slowly in an organised way towards your goal.
Health
Two of Wands Reversed is the health card indicating some health issues. Do not neglect any symptoms. If already undergoing treatment, a second opinion is advised.
Relationships
Page of Cups is your relationship card indicating you should be more romantic and exuberant with your partner. This card is regarded as a bringer of good news. It also indicates pregnancy, engagements, and marriages.
07
Libra weekly horoscope Career and Finance
King of Wands Reversed is the tarot card for Librans this week indicating you will not be able to fulfill your responsibility to the fullest. You need to brace yourself for organising your work better. Drop your ego and share, credit, and involve your colleagues in the projects.
Health
The Fool card in a health reading indicates that you will be full of energy and vitality. You will be prone to accidents so be careful.
Relationships
Seven of Pentacles Reversed indicates you are taking your relationships for granted. Couples and singles need to strike a balance and pay heed to what their loved ones want.
08
Scorpio weekly horoscope Career and Finance
The Chariot card is a good card to get for career and finance. You are moving up the ladder at a fast pace. You will overcome all the obstacles and win accolades. A fruitful trip is on the cards. Finances will be good, expect a good increment and good profits.
Health
Seven of Swords Reversed is a warning bell for health. Focus on self-care thereafter. Follow a healthy diet and exercise regime.
Relationships
The Three of Wands indicates positive changes in your love life. You will spend more time together and strengthen the bonds of love and understanding. A romantic and fulfilling holiday is on the cards for you. Singles will meet interesting people and it could lead to a romantic liaison.
09
Sagittarius weekly horoscope Career and Finance
Knight of Wands Reversed suggests dissatisfaction at the workplace. You need to be more focussed and sure as to what you actually want to do. Be careful of extra expenses.
Health
Ten of Swords indicates the end of health problems. If you have undergone surgery, expect a quick recovery.
Relationships
Justice Reversed indicates disagreement between partners. Communicate what you feel openly and frankly. Discuss all issues with your partner. Singles should be honest and communicative with their beaus.
10
Capricorn weekly horoscope Career and Finance
Six of Swords indicates some obstacles at work because of a lack of focus. You need to organise yourself well and work hard. Finances will be average, do not expect much.
Health
Five of Wands is the health card indicating you need to take time off and look after your health.
Relationships
Ace of Wands Reversed indicates a dull and boring life with your partner. You need to spend more exciting time together.
11
Aquarius weekly horoscope Career and Finance
Queen of Swords indicates honesty and dedication at work – the two best ingredients to excel at work. Keep your communications clear and open. Finances will be satisfactory.
Health
Four of Swords indicates stress and overload. Focus on eating healthy and yoga.
Relationships
Six of Cups indicates nostalgia. You might reflect on past memories and strengthen your relationship with your partner. Childbirth is also a possibility. It's a good card to get for singles as you might rekindle an old relationship.
12
Pisces weekly horoscope Career and Finance
Ace of Pentacles indicates a new job or a new role with more responsibilities. It indicates security and stability. Your earnings will go up considerably and you will enjoy abundance.
Health
The Sun is the health card indicating good health. It is the best card to get for health-related reading.
Relationships
Nine of Pentacles indicates a good relationship with your partner. It is a fertility card and is a good time to plan your family if you so desire. For singles, it is a good time to take your relationship to the next level.
(Hero and feature image credits: Pexels/Cottonbro Studio)
This story first appeared on Lifestyle Asia India
written by.
Deepa Kochhar
Deepa is a practising tarot card reader and an astrologer. A science graduate, and Jyotish post Visharad from the Indian Council of Astrological Sciences (ICAS), she taught tarot and astrology at her alma mater for six years, and now teaches students online in India and globally. She enjoys playing golf and travelling.