We saw them at events and international fashion shows. Here are 10 Thai celebrities who are brand ambassadors of the world's famous luxury brands.
As the fashion scene in Thailand prospers, more and more stylish Thai celebrities are getting handpicked as ambassadors and friends of the house of multiple renowned labels. Here are 10 Thai celebrities that have been in the spotlight so far, although we're anticipating more to come in 2023.
10 Thai Celebrities who Represent Renowned Global Brands
Lisa of Blackpink is Brand Ambassador for Celine
View this post on Instagram
Lalisa Manobal, also known as Lisa of Blackpink, has been the global brand ambassador for Celine since 2020 and has appeared in several of the brands' projects and shows, including the runway debut for Spring/Summer 2022 in Nice. She was also a front-row guest at the Men Winter 2023 'Paris Syndrome' fashion show. In 2021, Lisa was announced as the global ambassador for Celine Haute Parfumerie in 2021.
Vachirawit "Bright" Chivaaree is Brand Ambassador for Burberry
View this post on Instagram
This young, talented star was loved widely by Asian fans since his appearances in 2gether The Series and F4 Thailand. Bright has had the chance to work with the British fashion house Burberry for several projects, like, most notably, the Lola Bag campaign. Bright was announced as Burberry's first brand ambassador in the South Asia Pacific region since it came under Riccardo Tisci's direction. Now, we also get to see him through Daniel Lee's era at Burberry, too.
Metawin "Win" Opas-iamkajorn is Brand Ambassador for Prada
View this post on Instagram
After Win rose to fame from the TV series along with his co-star Bright in 2020, he too has gained recognition from several luxury brands, but caught the eye of Prada most recently. In the beginning of 2023, he was announced the brand's ambassador and was flown to Milan for the Fall/Winter 2023 Prada fashion show.
Kanyawee "Thanaerng" Songmuang is Brand Ambassador for Lancôme
View this post on Instagram
From teenage actress to eye-catching fashion icon, Thanaerng was welcomed into the Lancôme family in 2020. As the brand ambassador for Lancôme Thailand, she has been bringing her star presence to many of the brand's events.
Praya Lundberg is a Friend of Tiffany & Co.
View this post on Instagram
A Thai-Swedish actress who starred in the 2022 Hollywood film Paradise City, Praya Lundberg is also a Thai representative for the American jewellery house Tiffany & Co. She was a sensation at the High Tiffany Gala Dinner in 2022 where she was spotted wearing the most precious set designed by Jean Schlumberger.
Araya A. Hargate is Brand Ambassador for Chopard
View this post on Instagram
Years of strong relationship have made one of Thailand's fashionistas the brand ambassador of the luxury jewellery and watches brand, Chopard. Araya has worn a countless number of Chopard pieces at most of her red carpet events, and the official announcement from the brand in 2019 was huge news for the Thai market.
Urassaya "Yaya" Sperbund is a Friend of Louis Vuitton
View this post on Instagram
It's safe to say that Yaya is Louis Vuitton's favourite girl at this moment, as the Thai-Norwegian actress has been jetting around the globe attending the brand's events. Recently, Yaya was spotted at the Louis Vuitton's Fall/Winter 2023 fashion show in one of the most remarkable outfits from the Spring/Summer 2023 collection, the same one worn by the South Korean actress Jung Hoyeon.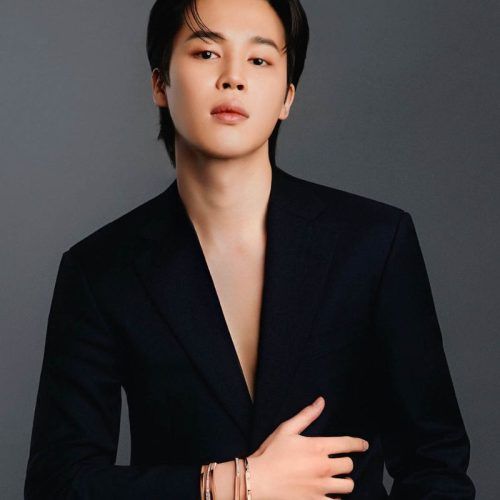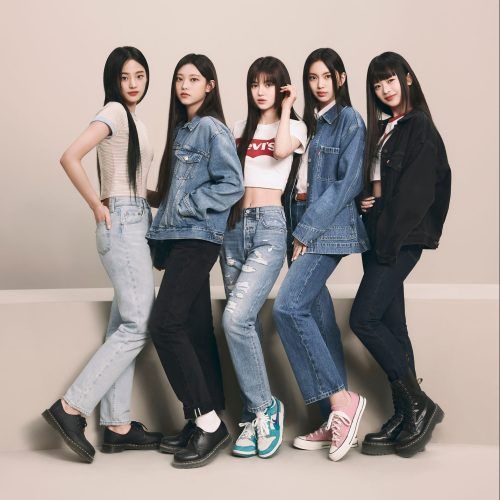 Jirayu "James" Tangsrisuk is a Friend of Dior
View this post on Instagram
In 2022, James was selected as one of the two Thai celebrities as Friend of the House of Dior Thailand. He was first seen in the winter collection designed by Kim Jones, before participating in the latest Dior Men Winter 2023 show.
Davika "Mai" Hoorne is a Friend of Bulgari
View this post on Instagram
Thai actress and model Mai has recently been announced as the Friend of the House of Bulgari at the Bulgari Eden the Garden of Wonders event in November 2022. Looking as elegant as ever, the actress walked out wearing the latest pieces from the new collection, the Serpenti Fruitful Garden.
Mario Maurer and Supassra "Kao" Thanachat are Friends of Longines
View this post on Instagram
As long-standing fans of the timeless classics of Longines, Mario Maurer and Kao were selected as the Thai Friends of the brand, conveying the tagline 'Elegance is an attitude' at every event.
This story first appeared here.
This story first appeared in Lifestyle Asia Bangkok