Welcome to our weekly column where we feature the most exciting events happening in Bangkok in the upcoming week. Make sure you're in the know of what's hot and happening here.
Payday is right around the corner, so any leftover money isn't going to spend itself. Luckily, there's a bunch happening around town that will certainly make your week feel so much better. Food? Check. Drinks? Check. An all-out Smash Bros. tournament on the rooftop? Yessir. Keep reading and see if any of these pique your interest.
[Hero and featured image credit: Signature Bangkok/Facebook]
Best events in Bangkok: What to do in the city from 28 March – 3 April 2023 The Reunion at Signature Bangkok
It's the star-studded collab everyone's looking forward to. Five masters of the culinary world reunite for a three-day event to celebrate Signature and their first Michelin star. Expect an extravagant eight-course menu on the first two days, followed by a gorgeous "Cheese Night" with over 20 artisanal cheeses from Les Frères Marchand. Bangkok foodies simply cannot miss this.
The reunion dinners will be on 30-31 March while the Cheese Night will be on 1 April. You can find more information at Signature Bangkok. Bar Long Fong Guest Shift at #FindTheLockerRoom
Find The Locker Room is known to bring in talented bartenders to take over their bar, and this time, it's Bar Long Fong all the way from Beijing. Expect masterful techniques, inventive drinks specially crafted for the evening, as well as the usual hospitality the bar is known for. Our advice? Book in advance.
The bar takeover will be on 30 March. You can find more information at #FindTheLockerRoom. "The Wonder of Wagyu" at Pagoda Chinese Restaurant
Cantonese restaurant Pagoda is celebrating one of our favourite proteins: Australian wagyu. And not just any wagyu, but only the finest cuts from Stone Axe, one of the world's leading wagyu producers and named "Grand Champion" at the Wagyu Branded Beef Awards in 2020 and 2021. Taste the quality in five gorgeous dishes they're offering for a limited time only.
The special menus will be available from 1 April – 31 May. You can find more information at Pagoda Chinese Restaurant. Chula World Film Series: Ma Rosa
Directed by Brillante Mendoza, Ma Rosa follows the story of a family struggling to make ends meet, having to be involved in drug trades and then arrested. You have drama, passion, and tear-jerking moments all in one. There will be English subtitles provided, as well as an exclusive Q&A session with the director after the screening. Entry is free, but booking is required.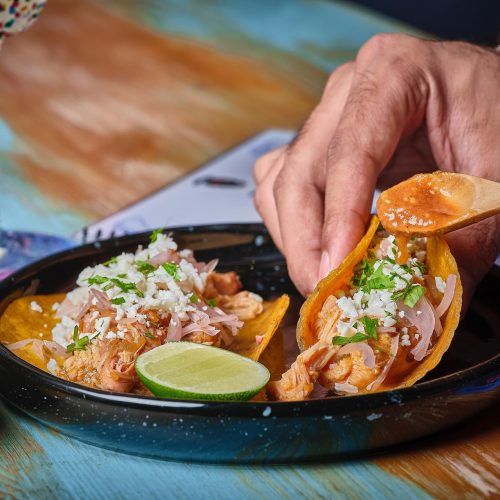 The screening will be on 30 March. You can find more information at Chula World Film Series. Friday Wine Therapy
Are Friday nights really complete without some drinks? Oriental Residence is offering two hours of free-flow wine and sangria, as well as some canapes to go with it. Music will be provided by "Soul & Tree," a duo band with the sounds of soul, jazz, and more. Without question, one of the best events happening in Bangkok this week.
The deal will be on 31 March. You can find more information at Oriental Residence Bangkok, Saffron Collection. Smash Up! at Arcadia Barcade
Get in, boys, we're going to Smash. Pick your favourite characters from the iconic video game and battle your way to victory on the rooftop of Arcadia. They welcome both casual and serious players alike, but we're sure both will have a great time. Bring your own gamepads if you can, but not mandatory.
The event will be on 1 April. You can find more information at Arcadia Barcade. Deus Ex Machina Collection Launch
Pronto Denim is launching its new collection in the middle of Siam Square, so you can a piece and flaunt it even before others can. There will also be some freshly made tacos, along with cold beer, so it's a party, after all.
The launch will be on 1 April. You can find more information at Pronto Denim. Last Dance – The Emperor's Secret Closing Party
Eat your heart out, Donna Summer, this last dance is as wild as it gets. Beloved dancing destination The Emperor's Secret is closing its doors, and this Sunday will be the last party they're holding. DJs Bonita Everitt, Mizuyo, Jon Sa Trinxa, and Andy Bennet will be behind the booth to make sure you're on your feet at one of the best events happening in Bangkok this week. So go show them some love—for the last time.
The party will be on 2 April. You can find more information at The Emperor's Secret.
This story first appeared in Lifestyle Asia Bangkok