Adam Sandler is one of those rare breed of A-listers in Hollywood who are recognised and loved worldwide for their work in comedy. In fact, it is impossible to compile a list of the best comedy movies of the 21st century without his works dominating it. And it is the success of his movies that has made Adam Sandler one of the richest actors across the globe by net worth over the past decade.
Adam Richard Sandler was born on 9 September 1966 in New York City (NYC). A gifted comic since his early days, Sandler attended the Lee Strasberg Theater & Film Institute in NYC. He graduated with a bachelor's degree in acting from the Tisch School of the Arts at New York University in 1988.
Sandler's acting career spans more than three decades. He has starred alongside some of the finest talents in Hollywood history, including Jack Nicholson, Drew Barrymore, Christopher Walken, Kate Beckinsale and Jennifer Aniston, who is also his best friend, among many others.
Though many of his movies are major box office successes, quite a few were panned by critics. Despite this, he is one of the few actors in Hollywood who has attained immense success in churning out movies that audiences want to watch and enjoy.
Besides his acting credits, Sandler also released five studio albums between 1993 to 2004. The albums are essentially spoken comedy works. Three of these received Grammy Award nominations for Best Spoken Comedy Album.
Sandler is often praised by his fans and the media for maintaining a guy-next-door image in real life. He is mostly seen in basketball shorts and baggy tees. Basketball is apparently his favourite sport, and he has been often seen joining neighbourhood players on pickup courts in New York and California.
The image of Adam Sandler as a global celebrity, who seems like an Everyman, almost stands in stark contrast to his high net worth and the millions of dollars in paycheck that he draws for his movies. Sandler has been married to Jacqueline Sandler since 2003. They have two daughters, Sadie and Sunny. His wife and daughters often appear in his movies as well.
Adam Sandler's early career at SNL
Adam Sandler made his cinematic debut with the 1989 comedy Going Overboard, but his career breakthrough came in the world of television, with Saturday Night Live (SNL).
Sandler was hired as a writer for the sketch comedy show in 1990. The following year, he joined the cast and remained an integral part of the show till 1995, when he was fired along with Chris Farley and others for poor ratings.
His final appearance as a cast member was on the 6 May 1995 episode of SNL.
Sandler returned to the show as a host for one episode on 4 May 2019. He parodied his firing from the show with a song that left the audience in splits.
"I was fired. I was fired," Sandler sang. "It was so sad to tell…I tried to call Lorne Michaels [SNL creator] but he never called me back."
🎶 I WAS FIRED 🎶
🎶 I WAS FIRED 🎶

– @AdamSandler pic.twitter.com/JcwOfdYhhq

— Saturday Night Live – SNL (@nbcsnl) May 5, 2019
"It broke my heart to pieces, cause SNL was my home. Where can I do my funny voices now? I never felt so alone," Sandler sang.
"NBC said that I was done, then I made over USD 4 billion at the box office, so I guess you could say I won," he crooned, while smartly underlining how his career grew after he left SNL.
How Adam Sandler built his fortune from movies
Even before he was fired from the sketch comedy show, Sandler had already established his name on the big screen, with starring roles in movies such as Coneheads (1993) and Airheads (1994).
Three months before the end of his SNL career in 1995, Sandler got his first taste at box office glory with Billy Madison. Made on a budget of USD 10 million, the film grossed USD 26 million worldwide. A cult classic comedy today, the film was No.1 at the US box office in the first week of its release. It is also one of the many successful films which Sandler has co-written.
The success of this film was followed by Happy Gilmore (1996), which earned USD 41.2 million on a budget of USD 12 million.
Thus, the end of his stint at SNL freed him to pursue a career in films with full commitment. Over the next two decades, Sandler gained worldwide fame with a string of fantastic comedy movies that rocked the box office even though some were critically slammed.
Highest-grossing movies of Adam Sandler A large part of the net worth of Adam Sandler includes earnings from movies that have earned over USD 100 million at the box office on budgets far lower than the gross revenue.
Additionally, Sandler owns a production house named Happy Madison Productions, which he founded in 1999. Through the production house, Sandler is credited as a producer or executive producer in most of his movies besides some others that do not star him. Thus, via Happy Madison Productions, the actor has earned millions of dollars as a share in the revenue of the movies he has produced.
Several movies starring Sandler have earned between USD 100 million and USD 199 million as well. These include The Wedding Singer (1998), The Waterboy (1998), Anger Management (2003), 50 First Dates (2004), The Longest Yard (2005), I Now Pronounce You Chuck & Larry (2007), Jack and Jill (2011) and Blended (2014).
At least 11 of his films have earned over USD 200 million at the worldwide box office. The earning from the total of the 11 or so movies comes to a minimum of USD 2.2 billion in worldwide box office gross. These include massively popular hits such as Big Daddy (1999), Click (2006), You Don't Mess with the Zohan (2008), Bedtime Stories (2008), Grown Ups (2010), Grown Ups 2 (2013) and Pixels (2015). Sandler's three biggest box office grossers are animated films of the Hotel Transylvania franchise. The first film in the franchise earned USD 358.4 million, the second earned USD 474.8 million and the third ended up with USD 528 million. Sandler was a co-producer on the first two and the lead voice actor in the role of Count Dracula in all three.
Given that the budget of his movies has been at an average of around USD 40-80 million, the returns on them have been phenomenal, making Sandler one of the most bankable stars of the last three decades.
Deal with Netflix Even though his movies were doing quite well at the box office, the critics were not too happy with Adam Sandler's works. A section believed that things had gotten repetitive or dull in terms of performance, story and characters. There was a "too much Adam Sandler" factor that was not sitting well with critics.
Everything changed when Sandler signed a four-film deal with Netflix in 2014 through his production company. The deal was extended to four more movies in 2017 and is worth USD 250 million. Associated Press (AP) reported in 2020 that Netflix had renewed the deal for four more movies. The terms of the deal, the total number of output to be made as part of it, or its current overall worth is unclear.
Nevertheless, Sandler starred in and produced at least eight films in rapid succession by early 2023 for Netflix. Among these are Murder Mystery (2019) and its sequel Murder Mystery 2 (2023), starring Sandler and Aniston.
View this post on Instagram
Another film is the sports comedy Hustle (2022), which was the top movie on Netflix for the week of 13-19 June 2022 and fetched Sandler his first Screen Actors Guild Award nomination.
Sandler also starred in A24's Uncut Gems (2019). The crime drama sees Sandler playing a serious role. The film was received with unanimous critical acclaim, and Sandler was showered with lavish praise, much of which indicated that the actor performed his career best. His fee for the movie was just USD 5 million, according to Forbes.
Uncut Gems (2019) was released in limited theatres by A24. It was the highest-grossing film for the studio in North America until its Academy Award-winning global juggernaut Everything Everywhere All at Once (2022) surpassed it. The film was later distributed worldwide by Netflix.
Thanks to Netflix, Sandler has seen a resurgence in his career as far as critical reception goes. Along with Uncut Gems (2019) and Hustle (2022), two more Netflix films starring Sandler — The Meyerowitz Stories (2017) and You Are So Not Invited to My Bat Mitzvah (2023) — are among the actor's highest-rated works with a score of more than 90 per cent each on Rotten Tomatoes.
Net worth of Adam Sandler and his regularity on the richest actors lists The box office revenues of his films and his Netflix deal show that Adam Sandler is among the richest celebrities by net worth. But how much exactly? Most estimates agree that his net worth is around USD 440 million.
Although his net worth comprises a large part of the share from the profits of the movies he has produced, his salary as an actor has also been a major contributor.
Estimates suggest that he takes home a salary of around USD 20 million per movie besides a share in gross profits as an actor.
He has been among the 10 highest-paid actors on Forbes' list five out of six times, from 2015 to 2020. Reports reveal that he has been earning a double-digit salary almost consistently since Anger Management (2003). While his salary for the movie was USD 25 million, he also took home an additional USD 35 million as his share in the profits of the highly successful movie.
His salary for most of his major movies has been at least USD 20 million ever since, except for his Netflix films (information about which is unknown). He likely earned more than that because of the high box office gross of nearly all of them.
Based on his earnings per year, Sandler has been among the 10 highest-paid actors on Forbes' list five out of six times from 2015 to 2020.
His earnings on the 2015 list, which was topped by Robert Downey Jr., was USD 41 million on the back of the financial success of Pixels and his deal with Netflix. Again, the renewed Netflix deal of 2017 got Sandler back on the list of the same year. He ranked No.4 with USD 50.5 million.
His earnings on the 2018 list were estimated at USD 39.5 million. He tied with Bradley Cooper for the No.6 place with USD 57 million in earnings on the list the following year.
Forbes noted his constant presence on their lists over the years in the 2020 report. The publication said that his earnings of USD 41 million made him the ninth-highest-paid actor of 2020, adding that 75 per cent of his income, or USD 31 million, for the year came from Netflix. He was paid more in percentage terms than any other actor by the streaming giant. His movies with Netflix had, by 2020, streamed over 2 billion hours.
According to Forbes, he also does stand-up comedy gigs for which he charges around USD 400,000 per show. Towards late 2022 and through 2023, he went on a multi-city tour across the US with Adam Sandler Live — a show in which he combines music and comedy. Houses that Adam Sandler owns
Estimates suggest that the total worth of the properties that Adam Sandler owns is around USD 40 million in Los Angeles alone. He also owns properties elsewhere in Southern California and the US states of Florida and New Hampshire.
Properties in Los Angeles
His primary residence is located in Pacific Palisades in Los Angeles, an area that has quite a few celebrity homes, including that of Arnold Schwarzenegger.
Measuring 1,207 square metres, the mansion was reportedly bought by Sandler from actors Kurt Russell and Goldie Hawn for USD 12-13 million in 2004. Originally constructed in 1990, it is located in the Brentwood area and sits on a massive ground, measuring around 2,670 square metres. It has seven bedrooms and nine bathrooms, a sports area for Sandler and Jackie to play hoops, and a large swimming pool next to the lawn.
Later, Sandler purchased the house next to the mansion. Measuring 368 square metres, the house came with four bedrooms and many bathrooms. The combined worth of this house and his main house is estimated at around USD 28 million.
In 2022, Sandler added another Pacific Palisades address to his impressive property portfolio. According to Dirt, the comedy icon bought a three-bedroom, two-bathroom house with around 171 square metres of living space.
The single-storey ranch-style house was originally built in 1947 and was remodelled over the decades for a more modern-style living. It is all-white on the outside and has blue accents on the windows and the front door. It has a green lawn in the backyard and a garage for two cars.
According to reports, Sandler bought the property for only USD 4.075 million. Its sale plan also includes a clause for a much larger two-storey house, with 706 square metres of living space. This means that Sandler has the option of completely converting the current house for a larger option.
Properties outside of Los Angeles
Adam Sandler owns his childhood home in Manchester, New Hampshire. The house was built in 1950 and has three bedrooms with 2.5 bathrooms. Its total area is approximately 210 square metres. Sandler bought the property from his parents for around USD 425,000.
In 2001, Sandler bought a property in Malibu, California, for around USD 3.9 million. Measuring around 122 square metres, it isn't as large when compared to the other property he later bought.
Sandler treats the Malibu property as his vacation home. It was built in 1947 and is designed for single-family occupancy with three bedrooms and as many bathrooms. It has a skylight that runs the entire length of the house.
The value of the property has reportedly more than doubled over the years. A major reason behind this is its access to Puerco Beach and its location — it is next to the main Malibu Road. The experience of watching the waves roll by becomes all the more mesmerising from the property's entertainment patio, which is located on the beach level and has fire pits.
Sandler owns at least four luxury condominiums. One of them is an eight-floor unit at the Parker Highland building located next to Florida's Boca Raton's Highland Beach.
The building was constructed in 1981. It is believed that the actor bought the 241.5-square-metre condo for his mother in 1999 for around USD 650,000. It has three bedrooms and three bathrooms. The value of the property is reported to have appreciated to USD 1.25 million.
One of his condos is located in Sierra Towers in West Hollywood. Constructed in 1966, the 31-storey building has been attracting celebrities for decades. It boasts several past and present residents such as Cher, Katy Perry, Elton John, Emma Watson and Sandra Bullock.
His other two condos are located outside of Los Angeles, in the cities of Brentwood and Calabasas.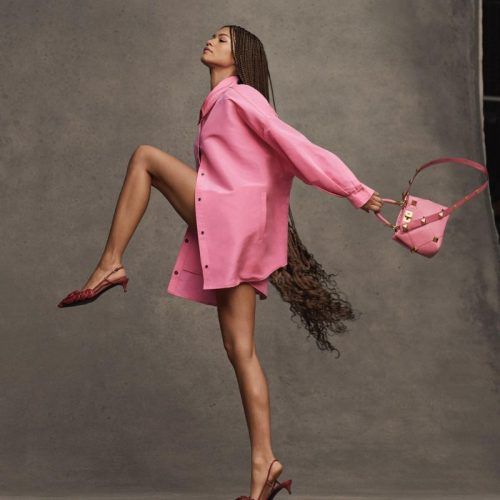 Cars owned by Adam Sandler
Even though he does not own private jets or yachts, with his net worth of over USD 400 million and consistently revenue-generating movies, it comes as no surprise that Adam Sandler owns a fleet of luxury vehicles.
He possibly also spends millions on gifting cars to those close to him. One evidence of this: the actor gifted a Maserati worth USD 200,000 to each of his co-stars of Grown Ups (2010). Those who received cars were Chris Rock, David Spade, Kevin James and Rob Schneider, which means that Sandler spent USD 800,000 in one go.
At least two of Sandler's cars are Cadillac, the luxury car brand that is one of the four divisions of American multinational car maker General Motors (GM). There are two others — Dodge Challenger SRT and Ferrari 488 Pista — which are known for their speed. There are speculations that he also owns a Lincoln Navigator and a Lexus LS.
Cadillac DTS Sandler has been seen driving around Los Angeles in a jet-black Cadillac DTS car. Cadillac produced the DTS series from 2005 to 2011, which means that Sandler's car is at least 12 years old if he bought the final year's model and still owns it.
The 2011 make DTS Platinum Edition, which Cadillac described as having a "distinctly higher level of premium luxury," was fitted with a 292 hp Northstar 4.6-litre V8 engine under the hood.
It came with a choice of two unique interiors: Light Linen over Cocoa and all-Ebony. Tuscany full leather upholstery, handcrafted, leather-wrapped heated steering wheel, chrome rings, French seams, illuminated platinum badge and hand-cut-and-sewn leather were part of the car's embellishments.
The car also had a sunroof and LED interior ambient footwell lighting. Since it was 2011, a DVD navigation system was present as well.
Cadillac Escalade His other Cadillac is an Escalade. Some reports say that the actor owns an Escalade Hybrid variant, but there is no confirmation on the exact type of the car that he has.
The Cadillac Escalade is a full-size luxury SUV and looks quite like a beast on the road. Due to its strong build, it is preferred by celebrities both for their personal use and as a personnel carrier for their bodyguards. Among the many celebrities who own a Cadillac Escalade is BLACKPINK's Jennie.
The car has been in continuous production since 1998. Over the years, Cadillac has produced three other variants of the vehicle, including the Hybrid and Escalade EXT sport utility truck.
A 2023 model of the Cadillac Escalade has ultra-comfortable interiors defined by natural wood finishes, hand-finished leather, a Console Refrigerator with Freezer Mode, heated and ventilated Full Semi-Aniline leather seats with massage settings, an UltraView sunroof and ambient interior lighting with 26-colour options, among other features.
The car has a 38-inch total diagonal display, which Cadillac says is the "industry's first" curved OLED display with "twice the pixel density of a 4K TV." The car has all the advanced technology that one can expect in a 2023 model, such as an augmented reality-enable navigation system and heads-up display like those in fighter aircraft. It also has Super Cruise, a hands-free driving system for certain kinds of roads.
The 2023 model starts at a base price of USD 80,795 and can go up to USD 150,000, depending on the model of which there are six, starting from Luxury to V-Series. The Cadillac Escalade may have a 6.2L V8 engine with Dynamic Fuel Management or a 6.2L Supercharged V8 engine, depending on the model.
If Sandler has a Hybrid model, then it will have a two-mode hybrid system, consisting of an advanced, electrically variable transmission and a 300-volt nickel-metal hydride Energy Storage System. The electric systems will work alongside a standard 6.0L V-8 Gen IV gasoline engine with Active Fuel Management.
Dodge Challenger SRT The Dodge Challenger SRT is an American muscle car, extremely popular for its power, looks and legacy. It has the distinction of being one of the most famous cars that appeared in movies and TV shows.
Its 2023 make starts at USD 31,965 for the base model known as SXT. Its highest-level model, known as Super Stock, starts at USD 91,000. The price easily goes past USD 100,000 for any version with configurations.
The Super Stock variant comes with an 807hp 6.2L High-Output HEMI V8 engine. It has a top speed of around 270 km/h. Dodge says that the 2023 Hellcat Redeye Widebody variant in the line has a top speed of 326 km/h. In any case, experts call the Dodge Challenger SRT the fastest muscle car in the world based on its acceleration of 0-96 km/h in 3.2 seconds.
The exact model of Sandler's Dodge Challenger SRT is not known. But some reports suggest that his wheels are from 2018.
Ferrari 488 Pista This is perhaps the fastest car in Adam Sandler's collection. Reports suggest that he bought the Ferrari 488 Pista in 2020 and has been seen driving it around quite often.
The Ferrari 488 Pista is fitted with a 3.9L twin-turbo V8 dry sump engine, which Ferrari says is the most powerful in the carmaker's history. It has an acceleration of 0-100 km/h in just 2.8 seconds and a top speed of more than 340 km/h.
The two-seater Pista can cost around USD 330,000, making it the most expensive car in Sandler's garage.
(Hero and Featured images: Adam Sandler/@AdamSandler/Twitter)
Frequently Asked Questions (FAQs)
– What is Adam Sandler's net worth in 2023?
Although the net worth of Adam Sandler in 2023 is unclear, multiple media reports suggest that the figure is at least USD 440 million.
– Why is Adam Sandler's net worth so high?
Adam Sandler's net worth is high because of the box office success of many of his movies for more than two decades, as well as his Netflix deal which is worth at least USD 250 million.
– How much does Adam Sandler make per movie?
Adam Sandler is paid a salary of at least USD 20 million per movie. Additionally, he has a share in the profits of the movies he stars in.
This story first appeared on Lifestyle Asia Singapore
written by.
Manas Sen Gupta
Manas enjoys reading detective fiction and writing about anything that interests him. When not doing either of the two, he checks Instagram for the latest posts by travellers. Winter is his favourite season and he can happily eat a bowl of noodles any time of the day.