Earning nine-figure sums both on and off the field, football players are certainly laughing all the way to the bank. And Forbes' list of the world's highest-paid athletes for 2023 proves this. The top three spots have been taken by the three richest footballers in the world, led by Portuguese icon Cristiano Ronaldo.
Indeed, it marks a return to Ronaldo to the top of the annual list since 2017. His smart move to Saudi Arabia has been credited for the boost in his income. Right behind him is his greatest rival, Lionel Messi, whose own stardom and net worth got a major fillip with the 2022 FIFA World Cup win. And competing for the trinity of footballers at the top three spots is Messi's Paris Saint-Germain (PSG) teammate Kylian Mbappé.
Forbes notes in its report that the boost in the incomes of several athletes on the list is due, in part, to the increasing opportunities in the dollar-rich Middle East, besides increasing off-field prospects and rise in the league media rights agreements.
The list takes into account the earnings before taxes or agents' fees between 1 May 2022 and 1 May 2023. While it includes income from prize money, salaries and bonuses as part of on-field earnings, the off-field earnings are an estimated income from endorsements, licensing income, other business endeavours, and appearance fees and memorabilia. Investment income, such as interest payments and dividends, has been excluded by Forbes in preparing the list. However, the publication says that payouts from equity stakes athletes have sold have been considered.
Accordingly, the cumulative total of all 10 highest-paid athletes in 2023 comes to an estimated USD 1.11 billion. Forbes reported that the figure is 12 per cent more than the 2022 total and 5 per cent more than 2018's record-setting total of USD 1.06 billion.
Of the 10, five athletes have earned over USD 100 million in total for the first time. These include Mbappé, Canelo Álvarez, Dustin Johnson, Phil Mickelson and Stephen Curry.
These are the highest-paid athletes in 2023, as per Forbes
Cristiano Ronaldo Total earnings: USD 136 million
At the age of 38, the Portuguese football great is only becoming wealthier while remaining heavily in demand in a sport where the average age of retirement is 35.
Forbes notes that Ronaldo's wealth has primarily come from his move from the English Premier League (EPL) club Manchester United to Al-Nassr in November 2022. His playing salary shot up to USD 75 million, in addition to the multiple brand endorsements that came with his move to the Gulf region.
But for the 2023 estimate, Forbes pins Ronaldo's on-field income to USD 46 million. This includes his salary at Manchester United and his income from Al-Nassr so far.
This is the third time he has topped Forbes' richest athletes list. His overall earnings for 2023 are also the highest ever for any footballer, the publication stated.
His off-field earnings, which amount to USD 90 million, are almost twice of what he makes on the field. It comes on the back of several brand endorsements he has in his bag and his massive social media presence.
Ronaldo has over 850 million followers across Instagram, Facebook and Twitter. He is the only individual who has over 500 million followers on Instagram and is the most-followed human on the platform.
Besides his own CR7 label, Ronaldo has been a magnet for brands since his early playing days. Earnings from endorsements form a major chunk of his overall career earnings, which is more than a billion dollars. Nike, with whom he signed a lifelong deal in 2016, has been a partner since 2003.
But his partnerships with certain brands in 2022 have majorly contributed to the period's earnings. These include cryptocurrency exchange Binance, with which he signed an unspecified deal in June to promote non-fungible tokens (NFTs). Then, in November, the footballer partnered with luxury watchmaker Jacob & Co., for whom he co-designed two watches — Heart of CR7 and Flight of CR7.
Forbes notes in its latest list that except for tennis legend Roger Federer, golf great Tiger Woods and mixed martial arts icon Conor McGregor, no one has made more off the field in a year since the publication started tracking athletes' earnings.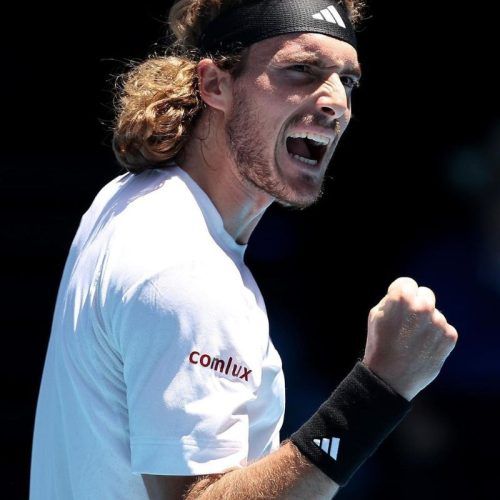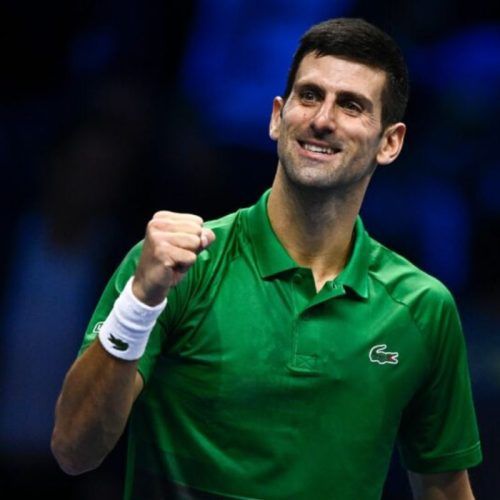 Lionel Messi Total earnings: 130 million
Even though die-heart fans of Messi would point to his 2022 FIFA World Cup victory in Qatar as the decisive GOAT debate-ender, it goes without saying that Messi and Ronaldo are the two greatest footballers of all time who, interestingly, emerged in the same generation.
As far as earnings for 2022-23 are concerned, Ronaldo has taken away the richest-athlete crown from Messi — the topper of the list in 2022. However, this might change in 2024.
Messi, a seven-time Ballon d'Or winner, first became the world's richest athlete in 2019. And he is certainly breathing down Ronaldo's neck to take the crown back a third time. It would become likely if the "talks" that Messi is reportedly holding for his move from PSG to Saudi Arabia materialise.
Reports say that Saudi Arabia could sign up the Argentine for as much as a USD 400 million annual deal — almost double that of Ronaldo when he moved to Al-Nassr. But there are also rumours that he might return to his La Liga home, Barcelona, or fly over the Atlantic to join Major League Soccer (MLS) club Inter Miami in Florida, US.
However, Forbes states that he will command a higher pay as everyone would be willing to shell out millions more than what he currently earns at PSG. This seems all the more likely, especially because of his phenomenal performance in Qatar during which he set multiple records, including becoming the only player to have won the FIFA Golden Ball award twice.
As for endorsements, Forbes estimates he earned USD 65 million off the field in the 12-month period, which is the same as his earnings on the field. Messi has associations with top brands such as Budweiser and PepsiCo. He earns USD 20 million a year as part of a deal with the blockchain-based fan platform, Socios. He also signed a deal in October 2022 with the crypto trading platform Bitget for an undisclosed amount.
But his biggest association has been with German sportswear brand Adidas since 2006 and has entered into a lifetime contract in 2017 for an annual USD 25 million payment.
Kylian Mbappé Total earnings: USD 120 million
Mbappé was No.35 on the 2022 list of the world's highest-paid athletes, which makes his jump to third place in a year quite phenomenal. Not only is this the first time the French striker has entered the list's top 10, but he is also the only one below the age of 30.
One of the world's richest footballers, Mbappé's on-field earnings of USD 100 million are the highest for a footballer. His off-field income makes up the remaining USD 20 million.
Mbappé has proven to be an outstanding striker in football. He smashed multiple records during the FIFA World Cup and won the Golden Boot award for being the highest goalscorer of the tournament with eight goals.
Outside of the field, he has collaborations with brands such as Hublot, Dior, Oakley, Panini and Nike. In mid-2022, he became a brand ambassador and investor in the fantasy NFT platform, Sorare. At the same time, he also re-appeared on the cover of EA Sports' acclaimed FIFA video game for the third consecutive year.
LeBron James Total earnings: 119.5 million
James is the highest-earning non-footballer on the list. In June 2022, Forbes reported that the Los Angeles Lakers forward became a billionaire by net worth — the first active athlete to do so.
As per the 2023 list, while his on-field earnings for the period under consideration is USD 44.5 million, James' off-field income is much higher, amounting to USD 75 million. This, as Forbes notes, is not only because of his multi-million dollar endorsement deals but also because of his own businesses, which include sports nutrition company Ladder and entertainment firm SpringHill Company.
In fact, the athlete's businesses, including sports investments, are primarily behind his massive fortune. In September 2022, he bought a Major League Pickleball (MLP) team. He has a stake in Fenway Sports Group, which owns Major League Baseball (MLB) team Boston Red Sox, EPL team Liverpool FC and the National Hockey League (NHL) team Pittsburgh Penguins.
Forbes states that he invested in diverse businesses as well, such as climate-conscious dairy company Neutral Foods, sports apparel brand Mitchell & Ness and Canyon Bicycles, in 2022.
Canelo Álvarez Total earnings: 110 million
Unlike most of the others on the list, Mexican boxer Álvarez has hardly made money outside of his sport in the last 12 months. His earnings outside the ring come to an estimated USD 10 million, as per Forbes.
Álvarez endorses brands such as Hennessy and Michelob Ultra but has fewer labels in his bag than the top three footballers on the list. But reports suggest that the situation might change. In September 2022, he signed with Excel Sports Management to help him build a marketing fortune. The agency is best known for having Tiger Woods as one of its clients.
At the time, Mike Fonseca, Álvarez's agent at Excel, told Forbes, "I'm convinced that he's the most undermarketed, most undervalued elite world-class athlete on the planet. I do believe that he should be in consideration with the Messis and the Ronaldos and Curry and Patrick Mahomes. He's in that conversation. He just hasn't been."
While his endorsements may not have been too many, Álvarez has his eye firmly on becoming a billionaire boxer like Floyd Mayweather. In a conversation with Business Insider in February 2023, he said, "Boxing isn't forever, or for a long time, so I need to take care of other things after boxing."
Álvarez is also a founder or co-founder of a number of businesses based mostly in his home country. These include Canelo Promotions, Canelo Espectaculos, sports drink maker Yaoca, fitness app I Can and gas station Canelo Energy. Through Canelo Energy, he has a chain of convenience stores named Upper by Canelo Energy as well.
During the Business Insider interview, he had said that Upper by Canelo Energy currently operates 15 stores, adding, "But the goal for us in three years is to have 500 throughout Mexico." He further said that the aim is to take the company into the region of Southern California in the US.
As far as his on-field earnings for the 2023 period are concerned, Forbes notes that he made USD 100 million in the last 12 months. The amount came from his well-publicised fights with Russian boxer Dmitry Bivol, which Álvarez lost, and Kazakh boxer Gennadiy Golovkin, which the Mexican won.
Dustin Johnson Total earnings: 107 million
Forbes remarks that Johnson's inclusion in the list is a "surprise," just like the other golfer in the top 10 — Phil Mickelson.
Johnson was not even in the top 50 of the 2022 list. But this time, he is in primarily because of his on-field pay from LIV Golf, which is backed by Saudi Arabia's Public Investment Fund.
According to Forbes, Johnson may have been guaranteed USD 125 million to sign with LIV Golf and may have received half of it upfront. When he joined the new professional golf tour in May 2022, he became the first major player to do so. By the end of the year, he earned prize money worth USD 35.6 million. He has also earned USD 3.3 million from five LIV events before the publication of the 2023 Forbes list.
Thus, Forbes estimates that his total on-field earnings for the period under consideration for the list is USD 102 million.
But it also notes that the American golfer lost sponsorships. While his earnings off the field were around USD 29 million in 2022, they fell drastically to USD 5 million in the 2023 period.
Phil Mickelson Total earnings: USD 106 million
Mickelson is the oldest person on the list, aged 52. Like Johnson, he, too, has benefitted from the LIV Golf tour, with Forbes estimating that the golfer may have received half of his guaranteed USD 200 million deal.
He also earned USD 1.6 million at the Masters tournament in April 2023, where he tied for second place with Brooks Koepka, another LIV Golf player. His total on-field earnings for 2023 are, thus, estimated at USD 104 million, which is almost 100 per cent of his overall total.
Mickelson, who swings with his left hand, was in the top 10 of Forbes' list of the highest-paid athletes for 11 consecutive years (from 2006 to 2016). In 2022, he went past the USD 1-billion mark in career pre-tax earnings.
Outside golf, Mickelson is the co-founder of a coffee supplement brand, For Wellness. He, too, has lost sponsors because of his move to LIV Golf.
Stephen Curry Total earnings: USD 100.4 million
Point guard with NBA team Golden State Warriors, Curry is hailed as one of the best basketball players in history. His on-field and off-field earnings in the 12-month period for the 2023 list are nearly the same — USD 48.4 million and USD 52 million, respectively. Taken together, it is the first time that Curry has earned over USD 100 million in a 12-month period.
His on-field earning was the highest in the NBA in the season-ending 2022-23. And as per Forbes, he is all set to become wealthier and will make around USD 52 million in the 2023-24 season.
As for earnings outside the basketball court, Curry has multiple brand endorsements and investments. In March 2023, he renewed his decades-long partnership with sports apparel brand Under Armour with a new deal that ties the two even after his retirement. However, the terms of the deal remain undisclosed. In November 2022, he was revealed as one of the many investors in TMRW Sports, a golf league start-up co-founded by Tiger Woods and Northern Irish golfer Rory McIlroy.
He also has a documentary on him, Stephen Curry: Underrated, set to premiere on Apple TV+ and select theatres on 21 July 2023. It has been co-produced by his company, Unanimous Media.
Curry also has a long-running deal with Chase Bank. But he lost a major sponsor during the last 12 months in the form of FTX, the cryptocurrency exchange that collapsed in late 2022.
Roger Federer Total earnings: USD 95.1 million
The Swiss tennis legend is the only athlete among the top 10 who is no longer active. Federer retired in September 2022 after playing his last match against Spanish great Rafael Nadal at the Laver Cup.
Since Forbes says that its list includes "athletes active at any point during the 12-month time period," it is apparent that the tennis superstar will not be part of the list in 2024, no matter the millions of dollars he would earn from his endorsements.
Federer hadn't played a tournament since Wimbledon 2021 till his appearance at Laver Cup. Hence, Forbes estimates that his on-field earnings for the period amounted to only USD 0.1 million.
Yet, his enduring legacy continues to guarantee brand endorsements, which brought USD 95 million — almost his overall total earnings — and got him on the list. Federer has no dearth of brands sponsoring him. Some of these are the world's most famous luxury labels, such as Rolex.
Federer first signed a deal with the Swiss luxury watchmaker for USD 15 million for 10 years in 2006. Upon the expiry of the original deal in 2016, Rolex agreed to extend it and pay Federer USD 8-9 million per year. Although the duration of the deal is not known, Federer remains with Rolex. He was seen at the brand's booth at Watches & Wonders in March 2023 and wore its brand new Perpetual 1908 model at the 2023 Met Gala in May.
Besides Rolex, Federer stars in campaigns for close to a dozen brands, including Uniqlo and Switzerland Tourism.
On 27 April 2023, he announced that his brand, RF, will be launching sunglasses in partnership with Oliver Peoples in spring 2024.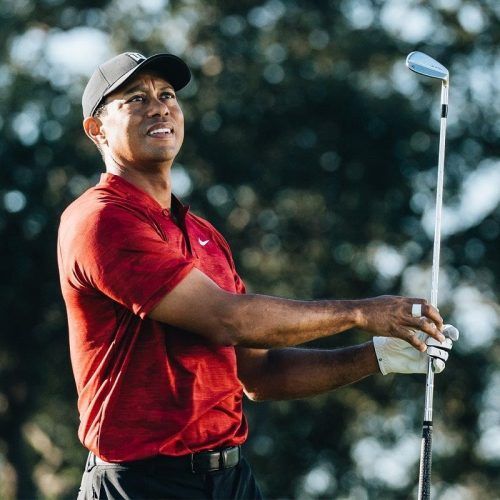 Kevin Durant Total earnings: USD 89.1 million
The third basketball player on the list, Durant, too, has a solid stream of money coming in from his business ventures. Forbes puts that figure to USD 45 million for 2023.
According to the publication, he has used his investment firm, 35V, to buy stakes in companies and sports ventures as well as purchase teams. These include a Major League Pickleball team, women's sports league network Athletes Unlimited, digital creator business Goldenset Collective, the Premier Lacrosse League and the sports software startup ScorePlay.
He is also one of the many who have invested in TMRW Sports. And he made all his investments in the last 10 months, Forbes states.
Most importantly, in late April 2023, it was reported that he had signed a lifetime contract with his longtime sponsor, Nike. He, thus, became only the third NBA player, after Michael Jordan and LeBron James, with a lifetime Nike deal. Their partnership, which was forged in 2007, has resulted in 15 signature sneakers. The 16th is set for release later in 2023.
As for his on-field earnings, Durant, who plays for Phoenix Suns, earned an estimated USD 44.1 million.
(Hero image: Courtesy of AlNassr FC/@AlNassrFC_EN/Twitter; Featured image: Roger Federer/@rogerfederer/Twitter)
This story first appeared on Lifestyle Asia India
written by.
Manas Sen Gupta
Manas enjoys reading detective fiction and writing about anything that interests him. When not doing either of the two, he checks Instagram for the latest posts by travellers. Winter is his favourite season and he can happily eat a bowl of noodles any time of the day.