"Ladies, never let anyone tell you, you are past your prime." These were the words of Malaysian actress Michelle Yeoh at the 95th Academy Awards on 12 March 2023. As the first Asian woman to win an Oscar for Best Actress for her phenomenal performance in Everything Everywhere All At Once, Yeoh has shown that if you dare to dream and persevere to chase it, the world is your oyster. From being crowned Miss Malaysia in 1983, to becoming a stunt girl opposite Jackie Chan and going on to win an Oscar, her journey is truly inspirational. And, with numerous accolades and awards pouring in for the star, let's take a look at Michelle Yeoh's net worth in 2023 and 'everything' about her.
Born in Ipoh, Malaysia, in 1962, Yeoh has been interested in dancing from a very young age. Although she enrolled at London's Royal Academy of Dance to learn ballet, destiny had something else. After her beauty pageant win, she became a pretty face in Hong Kong's action films but it was her dream to do stunts, so she started training rigorously and bagged the lead role in Yes, Madam! (1985). Since then, there has been no looking back.
Other than being an outstanding female Asian actor, Yeoh is a fashion icon on red carpets. A voice for Asian representation at revered platforms including the BAFTA Awards and Oscars, her career has helped place Asian cinema on the global map. And with such wide recognition and hit films, it is natural that Michelle Yeoh's net worth is as colossal as the star herself.
Know all about Michelle Yeoh's road to the Oscars, her net worth and the assets she owns
How rich is Michelle Yeoh? As per Celebrity Net Worth, Michelle Yeoh's net worth stands at USD 40 million as on March 2023.
From starring as the tough Bond girl, Wai Lin, opposite Pierce Brosnan in the 1997 James Bond film, Tomorrow Never Dies, to playing Evelyn Quan Wang in Everything Everywhere All At Once, Michelle Yeoh has proven time and again that she is here to stay.
In 2022, she was named the TIME Magazine Icon of the Year and also secured a position on the publication's list of 100 Most Influential People of 2022. Her success at work, box office hits, critical acclaim, and insatiable thirst for giving her best in everything she does, have brought Yeoh all the laurels as well as boosted her net worth.
Michelle Yeoh's career and filmography Any discussion about Michelle Yeoh's career and filmography has to begin with Everything Everywhere All At Once (EEAAO) sweeping the 2023 Academy Awards. The epic saga of seven Oscar wins began with 11 nominations. As per Cosmopolitan, the film collected USD 103 million worldwide and became A24's highest-grossing movie.
Yeoh created history by becoming the first Asian and only the second woman of colour to win the accolade. She won the award passing other nominees — Cate Blanchett (Tár), Michelle Williams (The Fabelmans), Ana de Armas (Blonde) and Andrea Riseborough (To Leslie). The film also won the Oscar for Best Picture.
Yeoh was also named the Best Actress at the Screen Actors Guild Awards and the Golden Globes, earlier in 2023 for EEAAO.
Yeoh's acting career spans over four decades and has hugely contributed to her net worth. She started in the Hong Kong film industry but immediately caught global attention with her charm and onscreen aestheticism.
Her first major role was in Supercop (1992) opposite Jackie Chan. However, in 1995, while filming for The Stunt Woman (1996), Yeoh suffered a severe accident while jumping off a moving train, and it was the iconic Quentin Tarantino who helped her during the difficult time. But that did not compel her to play stereotypical 'damsel in distress' roles, which Asian women mostly did at the time.
For her performance opposite Brosnan, Yeoh was called the "female James Bond" by the Bond actor himself. Tomorrow Never Dies had a USD 100 million budget, but ended up garnering USD 333 million.
Throughout the 1990s and 200s. Yeoh's filmography saw a wide spectrum which cemented her position as a multi-faceted actor. One of her most memorable performances is the character of Yu Shu Lien in Ang Lee's Crouching Tiger, Hidden Dragon (2000). She received critical applause and earned a BAFTA nomination for Best Actress. It was also the first non-English film to gross over USD 100 million in the US. Beyond doubt, she took home a significant portion of the pie which has added to her net worth.
Michelle Yeoh also received handsome salaries for many of her works which have boosted her net worth. According to StyleCaster, she was reportedly paid, USD 70,000 per episode for The Witcher: Blood Origin (2022), which amounts to USD 420,000 for six episodes. She features as Scian in the Netflix series which is set over a thousand years before The Witcher (2019). Yeoh told IGN, "I was already a big fan of The Witcher series because I love this world of fantasy and science fiction and monsters and the ability to do magic and all that."
In 2018, Yeoh stepped in the shoes of the formidable Eleanor Sung-Young in Crazy Rich Asians. The actress reportedly received a cheque that possibly ranged between USD 500,000 and USD 2 million.
Her other blockbusters include Memoirs of a Geisha (2005), science-fiction thriller Sunshine (2007), and Guardians of the Galaxy Vol. 2 (2017) which earned over USD 800 million. Other noted names in her filmography are Kung Fu Panda 2 (2011), Last Christmas (2019) and the Marvel film Shang-Chi and the Legend of the Ten Rings (2021), all of which have crossed the USD 100 million mark.
And not just movies, the Malaysian star has shown her mastery in popular shows and series such as Strike Back: Legacy (2015), Marco Polo (2014-2016) and Star Trek: Discovery (2017).
Yeoh is expected to see another surge in her net worth with much-awaited projects like Avatar 3, Avatar 4 and a movie adaptation of the Broadway musical Wicked.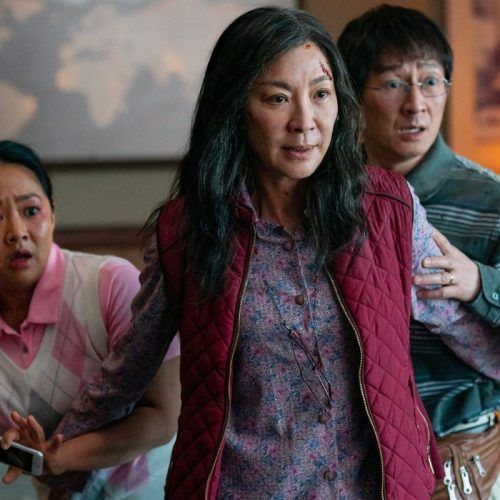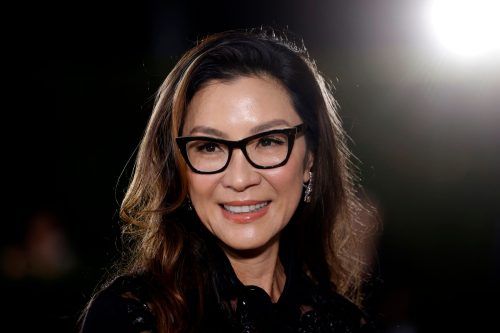 Expensive things owned by Michelle Yeoh According to a Yahoo Finance report, Michelle Yeoh has three luxurious mansions. But unlike most of her peers in Hollywood, the Tai Chi Master (1993) actress has one in Geneva Switzerland, amid the beautiful mountains. She shares the lavish 18th-century property with her partner Jean Todt, who runs Peugeot's racing team and is a UN special envoy for road safety.
The mansion is straight out of a postcard. A lavish living room filled with natural light, a wooden study room, pastel-coloured interiors and a very dainty Swiss vibe makes the property a delightful retreat.
She also owns two other luxury properties in Malaysia and France.
The actress also has a keen interest in gems and diamonds and is often seen sporting high jewellery from labels like Chopard and Tasaki Atelier on various occasions.
She is also a face of the luxury watch brand Richard Mille and is reported to have a penchant for expensive watches.
Personal life and things you didn't know about Michelle Yeoh It might sound rather unbelievable, but Michelle Yeoh actually stumbled upon an acting career by chance. Once businessman and co-founder of D&B Films, Dickson Poon was searching for a young woman to cast opposite Jackie Chan in a watch commercial. Yeoh took the job and the rest followed.
In 1988, she married Poon and retired from films. However, they called it quits in 1991, and she returned to work.
Although she doesn't have any formal training in martial arts, her training in dance and her hard work made her flexible and agile to perform difficult stunts.
Yeoh has a philanthropic arm as well. She has been a UN Goodwill Ambassador for the United Nations Development Programme, working to raise awareness about poverty, education and environmental conservation. In the aftermath of the devastating 2015 Nepal earthquake, Yeoh donated USD 130,000 towards the relief and rehabilitation of victims. She is extremely active in wildlife conservation and protecting the environment, and is an ambassador of Save China's Tigers project, reports South China Morning Post.
As a trilingual, she speaks Cantonese, Malay and English, and is an avid traveller.
(Main and featured image credit: Academy Award)
This story first appeared in Prestige Online Malaysia
written by.
Trinetra Paul
Trinetra is an ardent foodie and bibliophile who writes about films, travel, food and lifestyle. As a writer and literature student, slam poetry and storytelling are her go to jam. When not working, Trinetra is busy looking for her next place to visit or binge-watching Instagram videos for travel inspiration.