There are Pokémon cards out there that have been sold for a ridiculous amount. Why are they so rare and what makes them so valuable? These are some of the most expensive Pokemon cards ever sold.
If there's art, there's trading cards. You might not think that's an equal comparison but people have spent exorbitant amounts of money on both. Case in point: Pokémon the Card Game, the card game based on the popular Japanese anime that has since become a pivotal part of pop culture worldwide. First published in 1996, it was eventually given an international release in 1999 and the rest is history. In its storied almost 30 years of existence, a number of cards have grown in value that they've been sold at auctions for as high as USD $100,000—and that's still somewhat cheap.
What makes these cards so valuable and so rare? How much are people paying for it? Here are five of the most expensive Pokemon cards sold as of late.
5 of The Most Expensive Pokemon Cards Ever Sold
2006 Pokémon World Championships Promo No. 2 Trainer – USD $110,000 Those in the know about Pokémon cards know that trophy trainer cards fetch a high price, but this one is one of the most expensive and also the most elusive of them all. This card was originally given to the winners of the Pokémon World Championships held in California back in 2006. It's believed that there are only three copies of this card out there, which makes its price tag not surprising.
Autographed Ishihara GX Promo Card – USD $247,000 This special Pokémon card was never actually circulated for public use. Instead, it was a special card given to staff to celebrate the 70th birthday of Tsunekazu Ishihara, the Pokémon Company's founder and president, back in 2017. That explains the cartoon Ishihara holding a master Poké ball on the card. It's rumoured that there might possibly be about 30 to 60 of these out there though it's uncertain, but this specific card is special because it's autographed by Ishihara himself.
Blastoise Presentation Galaxy Card Hologram – USD $360,000 This card was made by Wizards of the Coast, the company responsible for popular tabletop games like Dungeons & Dragons and Magic: The Gathering back in 1998. It was created as a way to convince Nintendo of Japan to allow Wizards to handle the English releases of Pokémon the Card Game. What makes this card so special? There are only two of them in existence, which makes it almost like an artefact, and is possibly the rarest Pokémon card in existence.
Shadowless Holographic Charizard – USD $420,000 It's a funny thing how mistakes can sometimes make an item more valuable. That's the case for this card. The Shiny Charizard has been around ever since the card game's first international release in 1999 and continues to be a fan favourite. While original cards from the game's first release are highly valuable, especially if they're in mint condition, this card is especially sought-after due to a mistake. Due to a printing error, the art doesn't have a shadow around its border. The mistake was rectified in future printings, but that only meant this card grew in rarity, and therefore, in value.
Pikachu Illustrator Card – USD $6 million Widely regarded as the Holy Grail of Pokémon cards, this seemingly simple and innocent card features Pikachu adorably drawing some of his pocket monster compatriots. Despite there being 41 in existence, at least to everyone's knowledge, there are a number of things that make this card rare. It's the only card that bears the "Illustrator" text on top, it has a special icon that only appears on this card, and the artwork itself is done by Atsuko Nishida, the person responsible for the design of fan-favourite Pikachu. Logan Paul (in)famously wore one around his neck when he debuted in WWE, and while his card had a PSA 9 rating (meaning it was in near-perfect condition), it's reported that there's only one in existence that bears the coveted and extremely rare PSA 10 grade.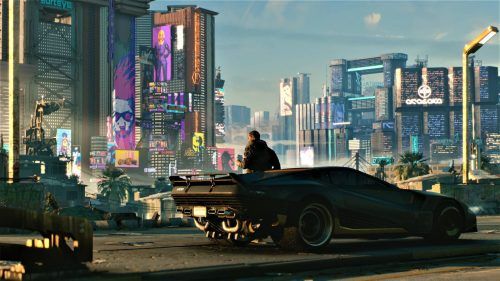 [Hero image: Thimo Pederson/Unsplash]
This story first appeared on Prestige Online Thailand