An Asian sweep and Brendan Fraser winning at the 2023 Oscars gives us hope for the future of the awards ceremony.
After "the slap heard around the world", everyone wondered if the Oscars would ever be the same again. The awards ceremony was already mired in controversy and under the threat of falling into obscurity… well, at least somewhat. The films honoured seemed to be more and more niche and not for the general movie audience. While it can be argued that that may be what the Oscars is all about, the disconnect between the audience and the ceremony seemed to fluctuate between widening and narrowing (if only a little) every year.
And then the slap happened. Suddenly, the Oscars were the talk of the town again, but not for the reason they wanted or expected. Discussions—or rather, angry tweets sent into the void of the interwebs—were had. People took sides. Some tried to mediate. Most made jokes and memes. But everyone had the same question: will the Oscars ever recover from this?
[Hero image: Frederic J. Brown / AFP]
An Asian sweep, Brendan Fraser, RRR, John Travolta, and Jamie Lee Curtis: the Oscars feels right again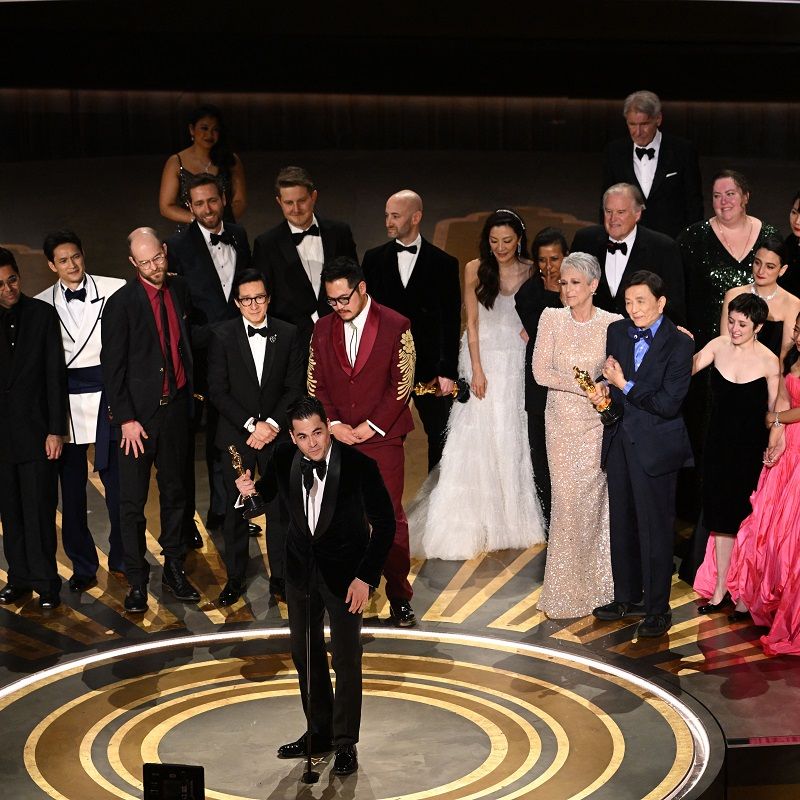 It's 1 P.S. (post-slap) and the 95th Academy Awards have just concluded. It's the first Oscars in a long time that felt, well, right. I know, I know: I'm an Asian dude saying this when a film with a predominantly Asian cast has just basically swept the ceremony. Michelle Yeoh even made history as the first Asian to win Best Actress.
"For all the little boys and girls who look like me watching tonight, this is a beacon of hope and possibilities. This is proof to dream big and dreams do come true," said Yeoh. And no, I don't believe she won just for diversity's sake, and if you do, you can go away.
View this post on Instagram
But that's not the main reason why this year's Oscars felt right again, though you can certainly challenge my impartiality. For the first time in a long time, it seems that the awards recognised the people and the films that everyone is actually rooting for. I mean no disrespect for the other nominees, whether they're films or actors, whose nominations are well-deserved. But those that took home a golden statue tonight are, almost unanimously, the ones that people have been wanting to win, which is something that has become somewhat rare for the Academy Awards.
Everything Everywhere All at Once is the obvious and best example of this. Aside from the fact that this film has swept all other awards, it has also been unanimously and unequivocally loved by the general audience. And to prove that this isn't simply about Asian domination in the Oscars, the beloved Brendan Fraser and Jamie Lee Curtis also won in their category.
View this post on Instagram
RRR also won Best Song, yet another example of a win that's rightfully deserved. Yes, Lady Gaga and Riri are iconic, but is there really any competition when they went up against a song featured in an Indian film?
On top of that, another heart-wrenching moment at this year's Oscars was John Travolta. No, he didn't mess up a name again, but he gave an emotional intro to the "In Memoriam" segment. Describing the people who have passed as friends we've become "hopelessly devoted to" left me a wreck. And while we're on the topic of memorable moments, who could forget Harrison Ford and Ke Huy Quan hugging onstage after the Best Picture announcement and giving us Temple of Doom misty-eyed flashbacks?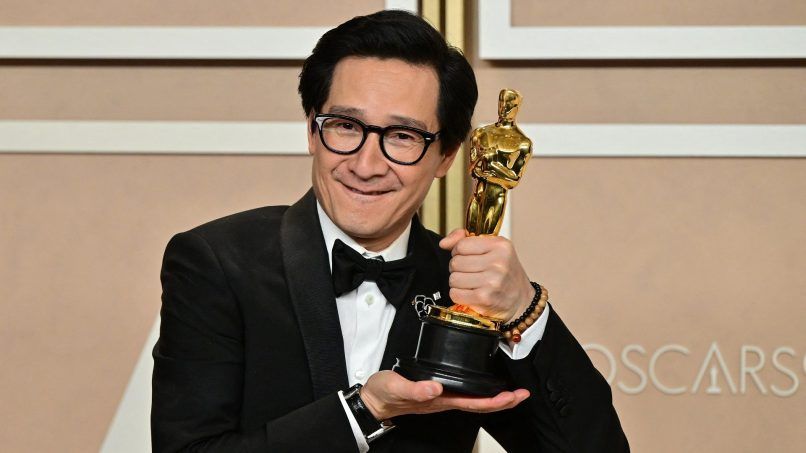 For all these people and films, it almost seems obvious that they would win (an argument could be made, perhaps, for Angela Basset for Best Supporting Actress, and that would have also been well-deserved). It's obvious because people loved them. But the Academy has had a history of being a niche-like club that recognised films and people they thought were great. The general moviegoing audience, however, couldn't care less—or at the very least, we cared for one night and then quickly forgot about it.
But this feels different. Tonight, there were no upsets; just well-deserved wins. It was diverse not for the sake of diversity. It was diverse just because it was, because there were legitimately so many talented people from different parts of the world that deserved to be celebrated. For once, both the Academy and the average moviegoer were on the same page. For once, we felt as if we were all in a theatre, joyously digging into our popcorn, and sharing our love for the movies.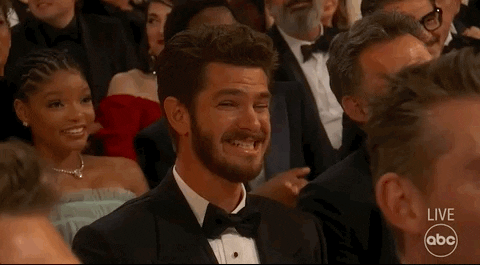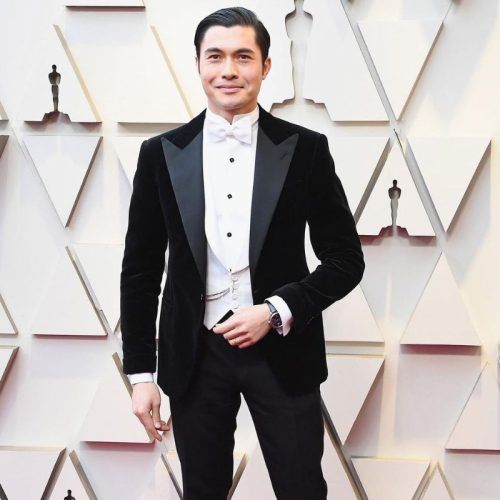 This article first appeared on Lifestyle Asia Bangkok