Japan has a rich history of filmmaking and is one of the oldest, too. We may remember Hollywood's best at the drop of a hat, but the land of the rising sun is second to none when it comes to celluloid entertainment. In fact, they have influenced some of the best directors across the Pacific.
George Lucas once said Akira Kurosawa's film The Hidden Fortress helped in the creation of the Star Wars world, and Steven Spielberg even called the Japanese director "the pictorial Shakespeare of our time." So, selecting and putting together the best Japanese movies on a list is not an easy feat considering its path-breaking cinematic history. However, we tried and below you will find what we think are quite possibly the best-ever Japanese movies, which transcend generations and borders.
For any cinephile, the list, consisting of world-renowned films like Kurosawa's Seven Samurai and Yasujirō Ozu's Late Spring, is a must-watch. Here are the twelve best Japanese films of all time that should be a part of your watch list.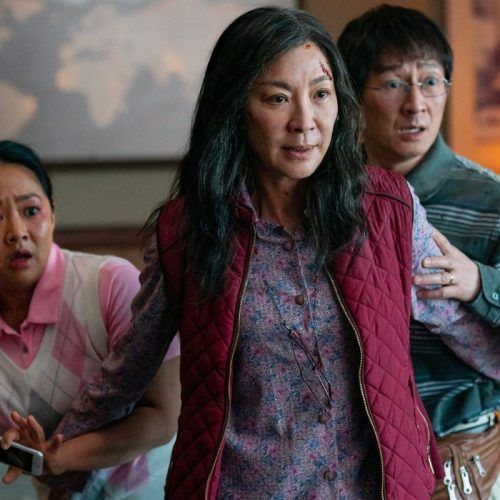 Best Japanese movies ever made
All images courtesy: IMDb
This story first appeared in Lifestyle Asia India
Jump To / Table of Contents Director: Akira Kurosawa
Cast:  Toshirô Mifune, Takashi Shimura, Keiko Tsushima
Release date: 26 April 1954
Synopsis: It is considered one of the best Japanese Samurai movies and has been an inspiration to many films across the globe. The plot, set in the 16th century, is about a Japanese village which seeks help from seven ronin (masterless samurai) to defend their crops against terrorising bandits. Director: Akira Kurosawa
Cast: Takashi Shimura, Nobuo Kaneko, Shin'ichi Himori
Release date: 09 October 1952
Synopsis: Partly inspired by Leo Tolstoy's 1886 novella The Death of Ivan Ilyich, the film deals with the struggles of a terminally ill Tokyo bureaucrat (Shimura) to find meaning in his life after learning that his stomach cancer has left him with less than a year to live. Director: Akira Kurosawa
Cast: Toshirô Mifune, Yutaka Sada, Tatsuya Nakadai
Release date: 1 March 1963
Synopsis: An adaption of Ed McBain's detective novel, King's Ransom, the 1963 crime film revolves around a powerhouse executive (Mifune) who has to make a tough decision after his servant's son is kidnapped for ransom. Director: Kenji Mizoguchi
Cast: Masayuki Mori, Machiko Kyô, Kinuyo Tanaka
Release date: 26 March 1953
Synopsis: Based on two stories in Ueda Akinari's 1776 book of the same name, the historical fantasy film is set in Japan's civil war Azuchi–Momoyama period. The ghost movie is about Genjuro (Mori) and Tobei (Ozawa) and their ambitions and desires, which destroy their families and lead them to destruction. Director:  Yasujirō Ozu
Cast: Chishû Ryû, Setsuko Hara, Yumeji Tsukioka
Release date: 13 September 1949
Synopsis: Based on the short novel Chichi to Musume by Kazuo Hirotsu, the plot revolves around a young woman (Hara) who has been put in a position where she has to choose between taking care of her widowed father (Ryû) and getting married, leaving him all alone. Director: Hayao Miyazaki
Cast: Miyu Irino, Rumi Hiiragi, Mari Natsuki
Release date: 20 July 2001
Synopsis: Spirited Away tells the story of a 10-year-old girl, Chihiro Ogino (Hiiragi), who is trying to free herself from the clutches of demonic forces and save her parents, who have turned into pigs after eating food at a cursed amusement park. It's the first and only hand-drawn non-English-language animated film to win an Academy Award. Director:  Masaki Kobayashi
Cast: Tatsuya Nakadai, Akira Ishihama, Shima Iwashita
Release date: 16 September 1962
Synopsis: The story is about a 17th-century ronin, Hanshirō Tsugumo (Nakadai), who wants to end his life in a suicide ritual called 'Harakiri,' but not before telling a tale which would raise questions on the very foundations of the samurai system. Director:  Hiroshi Teshigahara
Cast: Eiji Okada, Kyôko Kishida, Hiroko Itô, Kôji Mitsui
Release date: 15 February 1964
Synopsis: Adapted from a novel by the same name by Kobo Abe, this Teshigahara's classic narrates a story of an amateur entomologist (Okada) and his survival after he finds himself trapped with a widow (Kishida) in her hut under a sand dune. Director: Yasujirô Ozu
Cast: Chishû Ryû, Chieko Higashiyama, Sô Yamamura
Release date: 03 November 1953
Synopsis: In another of Ozu's best Japanese films, an ageing couple, Tomi (Higashiyama) and Sukichi Hirayama (Ryû), visit their two adult children in the bustling city of Tokyo but end up being neglected. The movie is a heart-wrenching watch that focuses on family drama, ageing and parenting. Director: Akira Kurosawa
Cast: Toshirô Mifune, Machiko Kyô, Masayuki Mori
Release date: 26 August  1950
Synopsis: Rashomon, one of many of Kurosawa's gems, became so popular that it gave birth to the term Rashomon effect. The movie, set in the 11th century, is about witnesses giving different versions of the same incident — the murder of a samurai (Mori) and the rape of his wife (Kyô). Director: Akira Kurosawa
Cast: Tatsuya Nakadai, Akira Terao, Jinpachi Nezu, Daisuke Ryû
Release date: 25 May 1985
Synopsis: The plot is derived from William Shakespeare's King Lear and is considered one of the best adaptations of his works. Hidetora Ichimonji (Nakadai), an old warlord, decides to abdicate as ruler in favour of his three sons. The newfound power corrupts his sons and sets forth the course of destruction. Director: Akira Kurosawa
Cast: Toshiro Mifune, Eijiro Tono, Tatsuya Nakadai
Release date: 25 April 1961
Synopsis: Another of Kurosawa's best films, the movie revolves around a ronin (Mifune) who hatches a plan to pit two crime lords of a village against each other and restore peace in the community. A Fistful Of Dollars starring Clint Eastwood, which shot him into stardom, is often considered a remake of this film.
written by.
Srishti Singh
A post-graduate in English literature from DU, Srishti is a writer who has previously worked for Femina and Scoopwhoop. She is a music addict, who loves to write about beauty, fashion and lifestyle. Though she is a picky eater, she will never say no to a Margherita pizza. In her head, she is the perfect Karan Johar movie heroine and is always ready to watch a good rom-com.