John Wick: Chapter 4 has been getting rave reviews from critics since its premiere and multiple special screenings in Europe and the US. The fourth film of the franchise, headlined by Keanu Reeves as John Wick, has been unanimously hailed as a masterpiece in action film-making both by fans on Twitter and critics.
The fourth instalment has long been one of the most anticipated films of 2023. With 94 per cent on Rotten Tomatoes (as of 23 March), the critics' ratings for the film are not only the highest in the franchise but also make it the first John Wick movie with over 90 per cent rating on the platform.
The franchise is one of the rarest in film history to have achieved increased critical success with each new sequel, as every John Wick instalment is rated either at par or higher than the one before.
Chapter 4 forwards the one-man mission of the ace assassin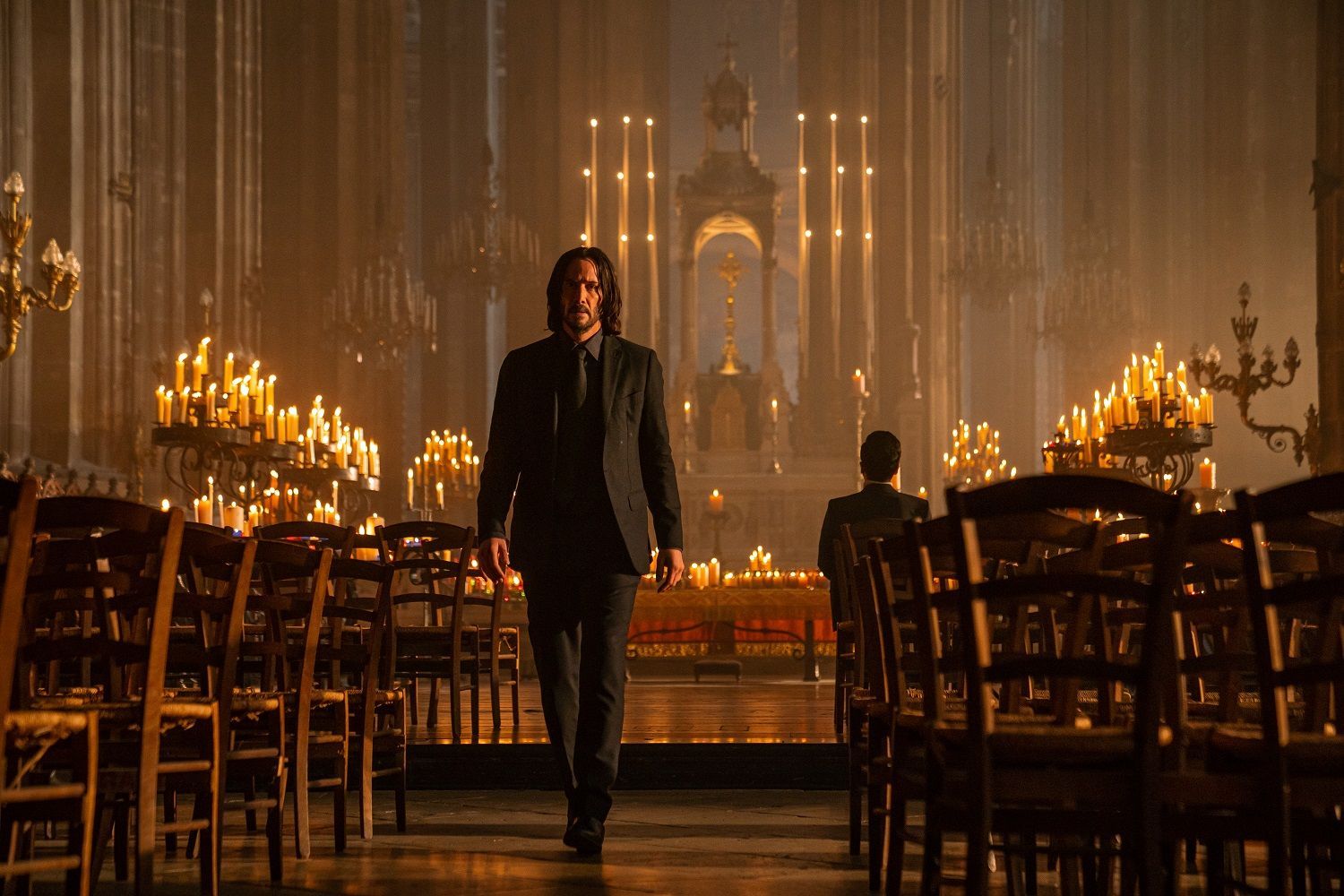 John Wick: Chapter 4 continues the story of the titular former assassin who is forced to come out of retirement after Russian mobsters kill a puppy given to him by his late wife. Over the course of the last three films, John becomes a wanted man in the criminal underworld for his actions and is on the run with a bounty on his head.
Following the events of the third film, John Wick: Chapter 3 – Parabellum (2019), John travels to different locations around the world to keep himself safe from the waves of killers trying to get him. He visits old allies in his quest to take down what is known as the High Table — an authority of high-ranking members of the criminal council.
In the fourth film, he is up against Marquis de Gramont, played by Bill Skarsgard, a high-ranking, ruthless council member.
Supporting John in the film are some old and new characters, played by the likes of Lawrence Fishburne, Ian McShane, Donnie Yen, Scott Adkins, Shamier Anderson, Rina Sawayama, and Hiroyuki Sanada.
The fourth instalment is dedicated to Lance Reddick, who passed away on 17 March 2023. Reddick played Charon, one of the pivotal characters in all four films.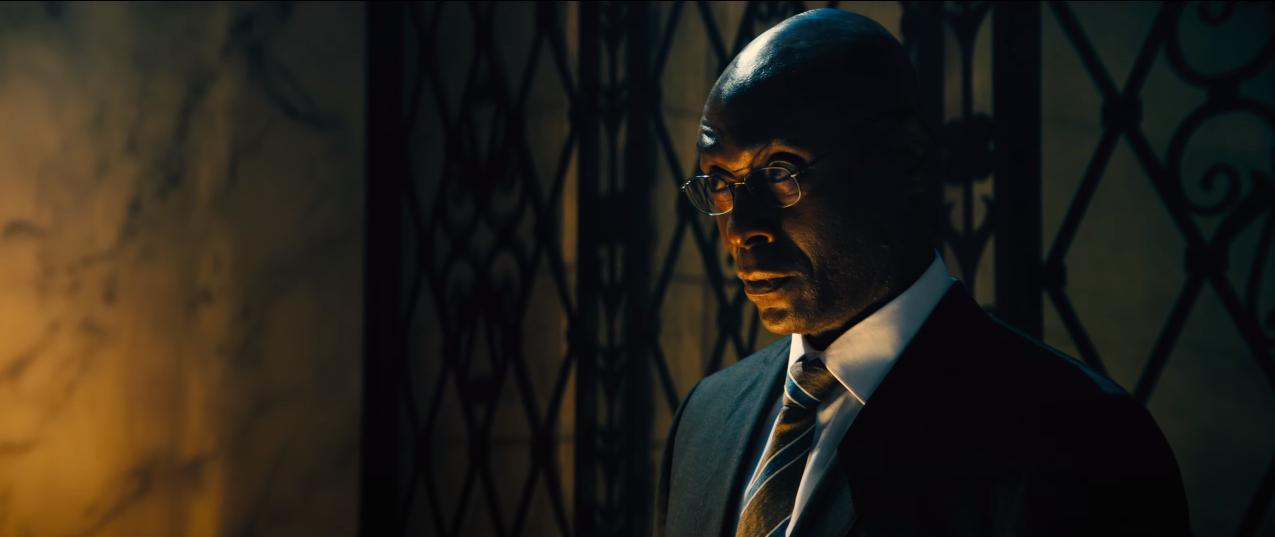 Chad Stahelski, who directed the last three instalments, returns for the fourth film. The script has been co-written by Shay Hatten and Michael Finch.
The film had its premiere in London on 6 March. It was followed by special screenings at Berlin's Zoo Palast Cinema on 8 March and Paris' art déco theatre Le Grand Rex on 10 March.
John Wick: Chapter 4 had its first US premiere at the South by Southwest (SXSW) Film & TV Festival in Austin, Texas, on 13 March. The film is set for worldwide theatrical release on 24 March.
Here's how Keanu Reeves' John Wick: Chapter 4 has been received
Reactions of prominent critics in the press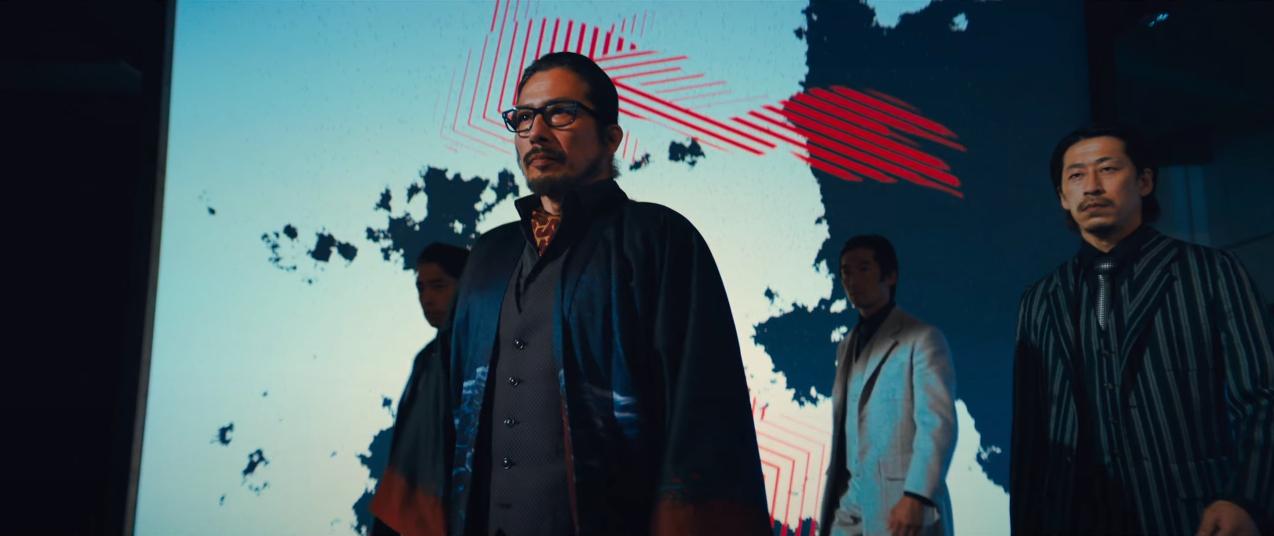 Positive reviews are aplenty for Reeves' performance and the overall style of John Wick: Chapter 4. Despite its long runtime of almost three hours, critics have found it to be outstanding in every way.
"Yes, I checked my watch a few times during the movie… But by the last hour of its elephantine running time, Chapter 4 is a preposterous blast," wrote David Sims for The Atlantic in a review of the film.
Meanwhile, Michael O'Sullivan of The Washington Post wrote, "The most John Wick-ian of all the John Wick films, by virtue of the simple fact that there is more time to lavish on the films' fans exactly what they want, in spectacular fashion."
Katie Walsh of Tribune News Service described the film as a "sprawling, Shakespearean orgy of violence."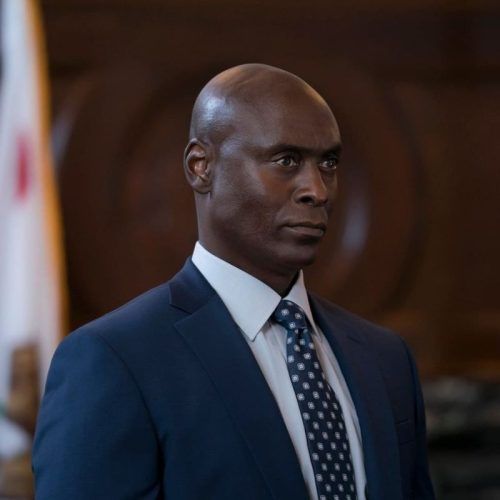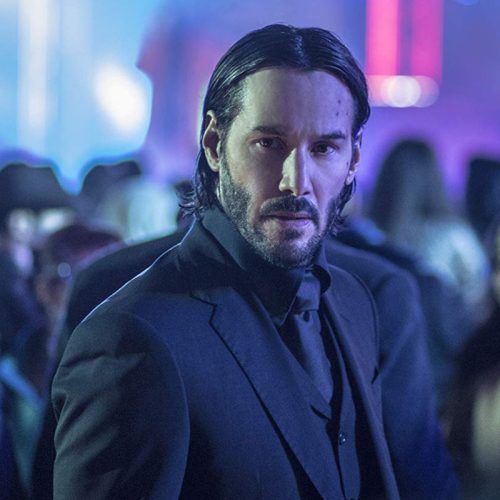 "'John Wick: Chapter 4' delivers on the ballet of bullets and fiesta of firearms you expect while also successfully showcasing the dynamic, reluctantly unretired title hitman as a real underdog," Brian Truitt wrote in USA Today.
Perhaps the finest praise came from Owen Gleiberman of Variety, who wrote, "'Chapter 4' feels like the first 'John Wick' movie that wants to be a Clint Eastwood spaghetti Western. It's like Sergio Leone crossed with John Woo as seen in Times Square."
Besides the overwhelming praise, a handful didn't quite receive the film well.
Charles Bramesco of The Guardian called it "a lumbering, stultifying gargantuan of a film."
Barry Hertz of Globe and Mail felt, "Far too often, especially during the film's first 90 minutes, the action pauses for stiff, semi-serious scenes unpacking the underworld arcana that the first three films built up with increasing ponderousness."
John Wick: Chapter 4 Twitter reviews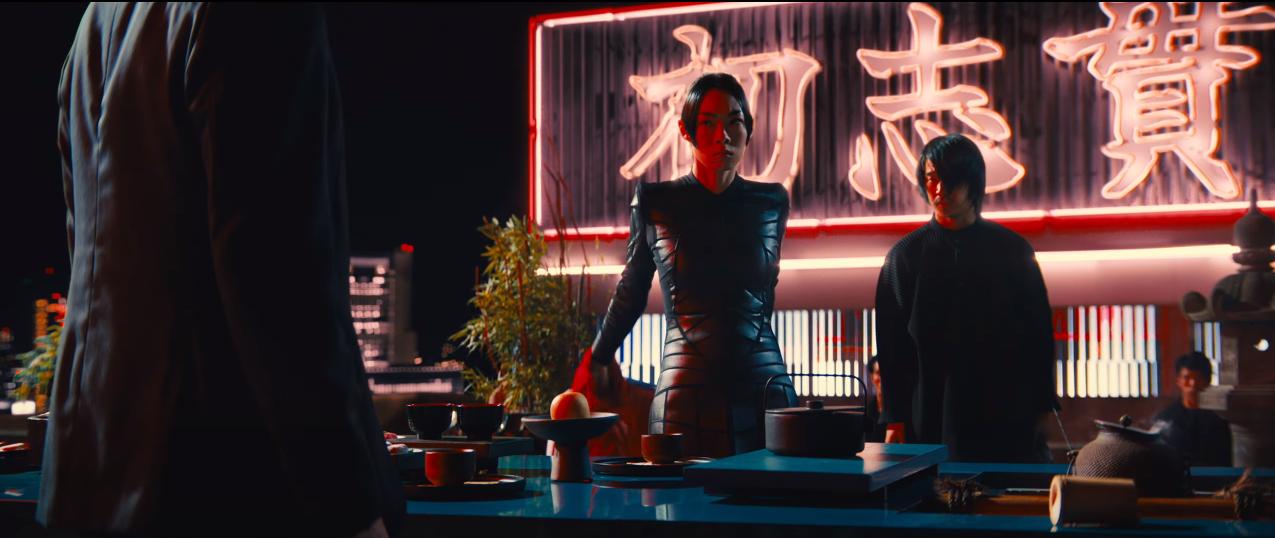 Reactions on Twitter by other prominent critics and viewers following the film's special screening were certainly full of praise.
#JohnWick4's three-hour runtime makes so much sense when you're going *that* hard. The third act alone… just glorious. pic.twitter.com/TDCs74aGV7

— Liz Shannon Miller (@lizlet) March 6, 2023
#JohnWick4 is an action-packed, bloody, kill-fest, and that's what makes it good! I normally don't love so much action in my movies but Stahelski makes every frame count. Yes, it's ridiculous. Yes, it's video game logic. Yes, it's extra as hell. Yes, I will be watching again! pic.twitter.com/D56ODsTTcq

— therese lacson • 宋蕾蕾 (@bamfpire) March 6, 2023
#JohnWick4 is a bloody good time. Great action and fight sequences. Donnie Yen is an INCREDIBLE addition to the franchise. He's a highlight of the film. Lots of surprises in this one that's going to deliver a divisive ending. See this one in IMAX. pic.twitter.com/MMCW54KydQ

— Kirsten (@KirstenAcuna) March 6, 2023
JOHN WICK: CHAPTER 4 was as badass & as awesome as I hoped it would be.
I didn't mind the lengthy runtime cause the Arc de Triomphe relentless action alone was worth it.
And the gun-fu of Keanu Reeves VS. Donnie Yen lived up to the hype.#JohnWick4 #JW4 #KeanuReeves #DonnieYen pic.twitter.com/v6E7wAB70Q

— Rama's Screen (@RamasScreen) March 6, 2023
I had reservations about John Wick: Chapter 4's nearly three hour runtime, but the movie earns it. It's an epic with smart pacing that never lets the action feel exhausting, and the set pieces are phenomenal. Great cast of series newcomers, but Donnie Yen is the MVP. #JohnWick4 pic.twitter.com/xyMbLXmXUM

— Eric Eisenberg (@eeisenberg) March 6, 2023
#JohnWick4 absolutely rocks, start to finish. Keanu Reeves finds new ways to impress with stunning action and surrounds himself by incredible franchise newcomers.

Chapters 1-3 world-built and Chapter 4 could run with all of it.

An epic big screen blast. CINEMA! pic.twitter.com/KUo69tIQys

— BD (@BrandonDavisBD) March 6, 2023
One of the greatest action movies ever made, #JohnWick4 tops all 3 of its predecessors in storytelling, scope & stakes, countless astonishing set pieces, hard to fathom it's all contained within one film, Bill Skarsgård slays, a hellaciously thrilling franchise finish (?) 9.5/10 pic.twitter.com/2jDwXle21J

— Erick Weber (@ErickWeber) March 6, 2023
#JohnWickChapter4 is f*cking awesome. Literally had to pick my jaw off the ground from some of the insane and inventive set pieces.

You are not prepared for what Keanu does with the dragon's breath shotgun.

Also @DonnieYenCT brought his A game.

Can't wait to see it again. pic.twitter.com/gf6sm5Ijal

— Steven Weintraub (@colliderfrosty) March 7, 2023
I was blown away by many of the action sequences in #JohnWickChapter4. This is definitely the biggest & most badass JOHN WICK movie yet w/ a runtime near 3 hours & an ending everyone will be talking about. No one does action like this – it's on another level. Part 4 simply rules. pic.twitter.com/OWTkO3nuOt

— Erik Davis (@ErikDavis) March 7, 2023
#JohnWick4 pulls influence from Sergio Leone Westerns than in previous chapters, woven into the fabric with nuance and sharp craft. You can hear the inspo most in the score this time around. pic.twitter.com/FJGM7nDibX

— Courtney Howard (@Lulamaybelle) March 14, 2023
JOHN WICK: CHAPTER 4 is an absolute banger. Earns every bit of that runtime, with Keanu Reeves once again performing the most insane stunts and Chad Stahelski providing some of the best action filmmaking. The third act and finale had the whole crowd cheering like no other #SXSW pic.twitter.com/UmzKGSR7Ds

— kevin l. lee (@Klee_FilmReview) March 14, 2023
JOHN WICK: CHAPTER 4 is a friggin' AMAZING kick-ass action movie! The most epic JW yet with stunts that will rock your world & the #SXSW crowd really went wild! These "John Wick" movies keep getting better & better, but will this be the last?? #JohnWick4 #KeanuReeves pic.twitter.com/gcAncUxaG8

— Scott Mantz (@MovieMantz) March 14, 2023
John Wick was amazing. He kills scores bad guys and dogs survive. The Final action scene should be in the top 10 of all time. #SXSW #JohnWickChapter4 pic.twitter.com/H2aKm1B5qd

— Antonio Quintero (@tenchi24) March 14, 2023
John Wick chapter 4 was an absolute blast. There's nothing like well-shot, inventive action that you can actually see and appreciate, and so much playfulness & sense of humor. Shamier Anderson and Rina Sawayama were excellent additions. #JohnWick4 #SXSW #SXSW2023 #JohnWick

— Delia Harrington #SXSW (@DeliaMary) March 14, 2023
JohnWick: Chapter 4 The movie wrapped up the whole story perfectly with a really poetic ending. Must watch #JohnWick4ReleaseInIndia

— Poonam (@Poonamvat) March 24, 2023
Saw John Wick 4. Super fun. I love how the entire franchise is built on the sentence fragment "Wouldn't it be cool if…" and then just putting all of the ideas for action scenes that come to the writers into a movie. I won't spoil anything, but I have a lot of thoughts.

— "Doc" Chris Mueller (@BR_Doctor) March 24, 2023
John Wick Chapter 4.

Verdict: fantastic.

— drunk puddleglum (@respectowiggle) March 24, 2023
31. John Wick 4 (2023) – Chad Stahelski

It was an amazing theatre experience. Redefines action, and throws light on the vulnerable side of John Wick. Action this time, is double fun. Fights were more creatively shot and designed. Ticks all the boxes for a pakka entertainer (1) pic.twitter.com/VbfKE3FO4Y

— Hemanth Raj (@thehemanthraj) March 24, 2023
(Main image: Courtesy of Murray Close/Lionsgate/Murray Close/Lionsgate – © 2021 Lionsgate/IMDb; Featured image: Courtesy of Murray Close/Lionsgate/Murray Close/Lionsgate – © 2022 Lionsgate/IMDb)
This story first appeared in Lifestyle Asia India
written by.
Manas Sen Gupta
Manas enjoys reading detective fiction and writing about anything that interests him. When not doing either of the two, he checks Instagram for the latest posts by travellers. Winter is his favourite season and he can happily eat a bowl of noodles any time of the day.