Race is the newest Korean drama to hit Disney+ this month. The series joins a whole host of Korean titles now available on the streaming platform. Releasing on May 12, the 'dramaedy' is set in modern-day Seoul and captures the nuanced realities of the workplace in a fun, entertaining, and equally sad way.
Are you looking for a new series to watch this month? Race should definitely be on your watchlist. We give you the exclusive first look of Race on Disney+.
Here's your first look at 'Race' on Disney+

A workplace drama-comedy
Workplace dramas don't have a good reputation these days. Viewers tend to ditch them for something more exciting and different. But perhaps, that's the joy of this genre—realism. Race isn't any different.
The workplace 'dramedy' follows Park Yoon-jo, a tenacious young woman. Despite lacking formal education, she makes up for it with her work ethic and drive. But life isn't easy. Yoon-jo goes against all odds to secure a job at Seyong, a Korean conglomerate. And when she finally thinks she has achieved what she longed for, it turns out, she was nothing more than a 'diversity hire'. Determined to prove her critics wrong, Yoon-jo works harder than ever to show that she belongs where she is.
With such a storyline, it's going to keep a lot of viewers hooked on what unfolds next. After all, who doesn't love rooting for the underdog to succeed, right? A fun ensemble
Actress Lee Yeon-hee leads the cast, taking on the role of Park Yoon-jo. She previously appeared in works such as New Year Blues and Welcome to Wedding Hell. Meanwhile, Moon So-ri is playing Goo Yi-jung, a leading voice in the PR industry and one of Yoon-jo's role models. Moon appeared in notable films like Oasis and The Handmaiden.
Joining the cast are Hong Jung-hyun as Ryu Jae-min, Yoon-jo's friend and a public relations manager at Seyong; Jung Yun-ho as Seo Dong-hoon and the CEO of Earth Communication PR firm.
Race is helmed by the great hands of screenwriter Kim Roo-ri who also worked on Hyena and The Ace. Meanwhile, Lee Dong-yoon serves as director. He previously worked on 20th Century Boy and Girl and She Would Never Know. Sprinkles of social commentary
Whether you're an ordinary citizen like Yoon-jo or one of the CEO of a company Dong-hoo, Race is relatable on many levels. It highlights the struggle that many small businesses face when it comes to the competitive market. For instance, Yoon-jo initially works at PR Joa, which only really has three employees including her. This alone reflects how many companies are short-staffed, hence, employees have to put on all-nighters and work on weekends.
Compare that to large companies like Seyong, where even getting in is very difficult. But just because it's a well-known company, it doesn't mean that it's all rainbows and butterflies. Race also shows the different hierarchies and treatments as well as malpractice that thrive in toxic work environments.
In addition, Yoon-jo is a prime example of a hard-working individual. Despite the lack of formal education, she is able to impress Seyong employees through her creative presentation and marketing ideas. This goes to show that skill and talent can triumph above all. At the same time, it also inspires viewers to keep working hard towards their dreams. It'll be interesting to see where Yoon-jo's personality and passion will take her. A potential love triangle?
Is it really a Korean workplace drama without a love story? There are hints that sparks may fly between the two male characters in Yoon-jo's life. For one, Jae-min is her close friend since she was young. The two have a deep bond and they support each other, despite the fact that they are also essentially 'rivals' in the PR industry.
On the other hand, Yoon-jo meets Dong-hoon, who also works in the industry. She comments how despite their unfortunate meeting—where he accidentally poured a chocolate latte over her white shirt—he's at least kind. It also seems that Dong-hoon is interested in her, at least, interested enough to scout her to work for him.
But it seems Jae-min's university classmate is also going to enter the picture. So, it might be a love square after all. How will the (love) story unfold? A peek into modern-day work life
Being a series set in Seoul, you can expect to see a lot of day-to-day experiences of an ordinary Seoulite as you follow Yoon-jo's journey. It's unavoidable that some aspects may be a little bit dramatised as this is a fictional work and a Korean drama after all. But you can still look forward to instances when it does reflect reality.
For example, the show showcases what it's like to turn a small bakery into a rival sensation online through clever marketing. This is especially helpful in this day and age as social media becomes a vital part of growing a business. You can relate to some of Yoon-jo's larger-than-life marketing ideas.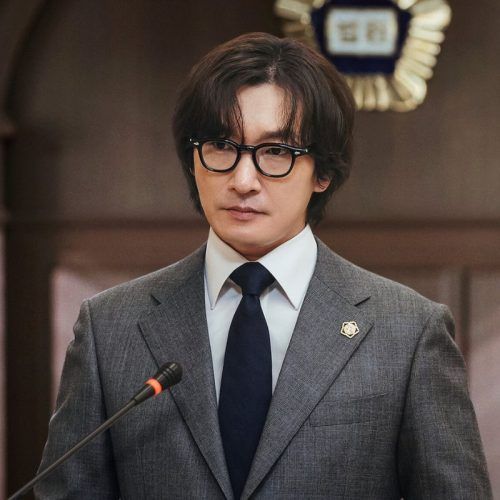 Race releases on May 10, exclusively on Disney+. Watch the trailer below:
This story first appeared on Lifestyle Asia Hong Kong