It's not a surprise that Netflix is famous (or rather infamous) for cancelling series that have passionate fans and/or a cult following. The more recent cancellations of Warrior Nun, 1899 and Inside Job have, once again, reminded fans of Netflix's somewhat ruthless trend. In fact, many of them took to Twitter to demand justifications for the cancellations of Warrior Nun and especially 1899. Here's what fans are saying:
#1899Netflix had all the chances to be new phenomenon on vieweing scale, it could be as loud as LOST or GOT show if ppl who do promotion at @netflix cared about it to success
Mr. Reed please reconsider decision and renew 1899! It was too early to cancel @reedhastings #save1899 pic.twitter.com/mtOnqCI0Bc

— Alex 🜃 #Save1899 (@grumpyweed) January 17, 2023
Honestly, respect to the Warrior Nun fans.

"NETFLIX CORRECT YOUR MISTAKE" is a hell of a phrase to pick and get trending. pic.twitter.com/CBjHYjeVmB

— Henry T. Casey (@henrytcasey) January 16, 2023
Where this show goes we go!! 🔥 #SaveWarriorNun #WarriorNun
WARRIOR NUN NEW HOME pic.twitter.com/cjjMin8h7L

— Angie | ⚔️ (@AngieR0) January 12, 2023
netflix canceling 1899 after THAT ending will forever be my villain origin story bye pic.twitter.com/94Uk4Og11Q

— liz (@taowille) January 2, 2023
Why did Netflix cancel these series after 1 to 2 seasons?
Netflix has followed a pattern of cancelling some shows – either after the first or second season.
Netflix has decided to cancel Season 2 of 'INSIDE JOB' despite previously renewing the series. pic.twitter.com/7nZX9915cH

— DiscussingFilm (@DiscussingFilm) January 9, 2023
There are usually multiple reasons that are factored into Netflix's decision to either renew or cancel a series. If a new series fails to achieve a significant number of viewers, it may be cancelled after one season. The streaming giant may also cancel a series if its production cost is too expensive.
The critical reception and awards prospect of a show also play an important role in deciding its fate. For instance, if a show receives poor reviews from critics as well as audiences, it may be cancelled to maintain Netflix's brand value. Another reason can be the series might not have reached the end of its story arc and is cancelled as it does not fit into the streaming service's new programming strategy.
In the last few years, Netflix has notoriously cancelled many shows that had quite a passionate fan following. So, here's a list of shows that Netflix cancelled that fans would love to see return one day.
Shows Netflix cancelled that fans want to see come back
1. 1899
View this post on Instagram
In early January, Netflix cancelled 1899 after just one season. Despite receiving positive reviews and placing on the streaming giant's Top 10 list, the thriller drama was not renewed for a second season. Creators Baran bo Odar and Jantje Friese announced the disappointing news on their Instagram accounts. The duo wrote: "We would have loved to finish this incredible journey with a 2nd and 3rd season as we did with Dark. But sometimes things don't turn out the way you planned."
Netflix synopsis: When mysterious events change the course of an immigrant ship headed for New York in 1899, a mind-bending riddle unfolds for its bewildered passengers.
Starring: Emily Beecham, Aneurin Barnard, Andreas Pietschmann
Creators: Jantje Friese, Baran bo Odar
2. Uncoupled
View this post on Instagram
On January 13, the comedy series Uncoupled was cancelled by Netflix after one season, despite the series receiving solid reviews and a 73% Rotten Tomatoes score upon its release. According to Variety, it failed to make a significant viewership impact. However, the series appeared on Netflix's Top 10 chart just one week after its debut, occupying the sixth spot.
Netflix synopsis: Stunned when his longtime boyfriend moves out, a New York City real estate broker faces the prospect of starting over — including dating again — in his 40s.
Starring: Neil Patrick Harris, Tisha Campbell, Brooks Ashmanskas
Creators: Darren Star, Jeffrey Richman
3. The Society
View this post on Instagram
As The Society was a hit among fans, they were quite disappointed when Netflix decided to pull the plug on the mystery series. The decision came due to the Covid-19 pandemic, as reported by Variety. The platform was happy about the series' performance but due to uncertainty over its air date and an unexpected budget increase in the midst of a pandemic, they went ahead with its cancellation.
Netflix synopsis: When everyone else mysteriously vanishes from their wealthy town, the teen residents of West Ham must forge their own society to survive.
Starring: Kathryn Newton, Gideon Adlon, Sean Berdy
Creators: Christopher Keyser
4. Inside Job
View this post on Instagram
The animated series Inside Job was recently cancelled after its first season, despite Netflix previously announcing its second season in June 2022. "I'm heartbroken to confirm that Netflix has decided to cancel Season 2 of 'Inside Job. Over the years, these characters have become real people to me, and I am devastated not to be able to watch them grow up," read creator Shion Takeuchi's tweet about the show's sudden and unexpected cancellation.
Netflix synopsis: Lizard people? Real. The moon landing? Fake. Managing the world's conspiracies is a full-time job for an awkward genius and her dysfunctional co-workers.
Starring: Lizzy Caplan, Christian Slater, Clark Duke
Creators: Shion Takeuchi
5. The OA
View this post on Instagram
The OA was cancelled by Netflix after just two seasons. A specific reason for the cancellation is not known. However, according to The Hollywood Reporter, the streamer might have thought about the show's ability (or in this case, lack of) to be more appealing and bring in new subscribers.
"We are incredibly proud of the 16 mesmerizing chapters of The OA, and are grateful to Brit and Zal for sharing their audacious vision and for realizing it through their incredible artistry," Netflix's Head of Originals Cindy Holland said in a statement while cancelling the series.
Netflix synopsis: Seven years after vanishing from her home, a young woman returns with mysterious new abilities and recruits five strangers for a secret mission.
Starring: Brit Marling, Jason Isaacs, Emory Cohen
Creators: Brit Marling, Zal Batmanglij
6. Dead End: Paranormal Park
In the second week of January, creator Hamish Steele confirmed on Twitter that the streaming giant opted not to renew his horror-comedy show for a third season. Steele wrote: "I have held onto this news for a while now, hoping that we could reverse it, change it. But sadly I don't think that's possible right now." He also added that the pre-production of the third season had already begun, complete with scripts and story outlines.
Netflix synopsis: Two teens and a talking pug team up to battle demons at a haunted theme park — and maybe even save the world from a supernatural apocalypse.
Starring: Zach Barack, Kody Kavitha, Emily Osment
Creators: Hamish Steele
7. Warrior Nun
View this post on Instagram
In December 2022, Warrior Nun's cancellation was confirmed by Netflix after just two seasons. Creator Simon Barry confirmed the news on Twitter and said: "I've just found out that Netflix will not be renewing #WarriorNun. My sincere appreciation to all the fans who worked so hard to bring awareness to this series, and for the love you showed me, the cast and the whole production team. It was a privilege to be a part of this." Fans also tried fighting back in an attempt to reverse the streaming platform's decision to cancel the series by making the #NetflixCorrectYourMistake trend worldwide.
Netflix synopsis: After waking up in a morgue, an orphaned teen discovers she now possesses superpowers as the chosen Halo-Bearer for a secret sect of demon-hunting nuns.
Starring: Alba Baptista, Thekla Reuten, Lorena Andrea
Creators: Simon Barry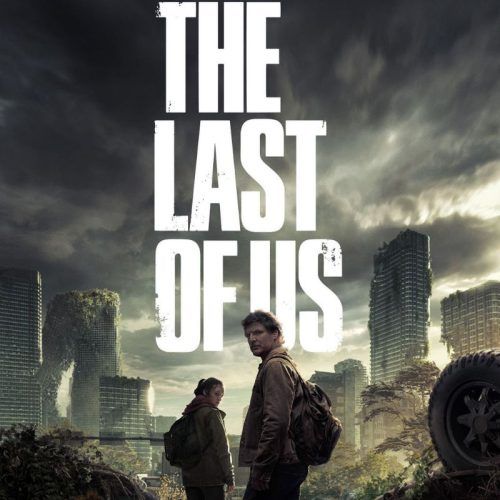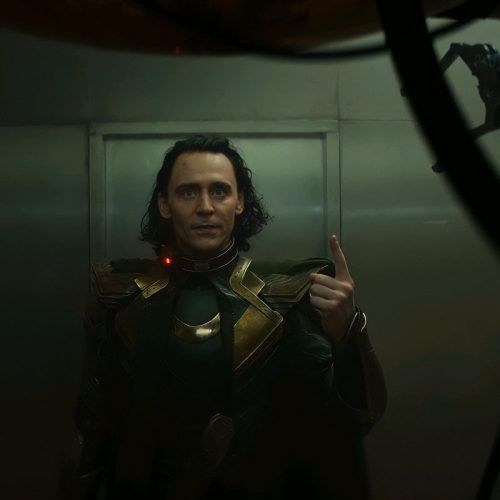 (Hero and feature image credits: Courtesy IMDb/ 1899 and Uncoupled)
Frequently Asked Questions (FAQs)
Question: Why did Netflix cancel The OA?
Answer: No specific reason has been provided by Netflix for the cancellation of The OA after two seasons.
Question: What shows are renewed by Netflix in 2023?
Answer: For 2023, Netflix has renewed Emily In Paris, Ginny and Georgia, Never Have I Ever, The Crown, and Squid Game.