We're currently balled up sobbing on the floor because of The Last of Us finale, and unsurprisingly, so is Twitter.
The final episode of The Last of Us premiered on 12 March, 6 pm Pacific Time on HBO GO and it broke many, many hearts. Just a few months ago, everyone was anxious about how well another video game adaptation will do. At its finale, the series clocked a higher viewership than Game of Thrones spinoff House of the Dragon with a number that almost doubled in size compared to the season premiere.
Audiences were emotionally wrecked by Joel and Ellie's last outing (for now, since Season 2 is officially a go). Twitter, of course, had a few things to say… Okay, it had a lot to say, once they were able to compose themselves and stop crying like babies, that is. No judgment here because I was in the same glass case of emotions.
Spoilers ahead for Episode 9, "Look for the Light"!
[Hero image: HBO]
Twitter reacts to The Last of Us finale
Last chance to turn back. You've been warned.
The audiences have been on a wild ride seeing Joel and Ellie grow from being two people that initially hate each other to Joel calling her "baby girl", a moment fans still haven't gotten over. The final episode sees them finally getting to their destination: the Firefly base where Joel is meant to deliver Ellie. First-time viewers may have sensed some relief. Those who've played the game know, however, that it isn't going to turn out well.
Marlene (played by Merle Dandridge, who also portrayed her in the game) explains to Joel that they would have to extract samples from Ellie's brain to develop a cure. In other words, Ellie isn't going to survive. In true dad fashion, Joel does what he does best: shoot his way through the hospital to save his baby girl.
He succeeds but ends up having to lie to Ellie's face about what happened. Ellie's response? "Okay".
This all tees up the further heartbreak Season 2 will give us, but we probably have a few years left to recover and get ready for the inevitable wreck we'll become then. For now, let us all collectively sob our way through our feels for the finale with these choice tweets.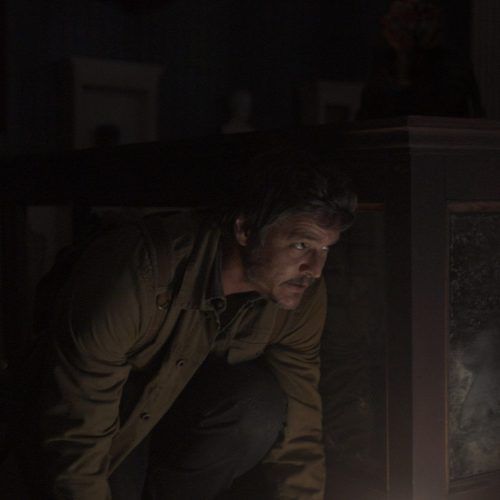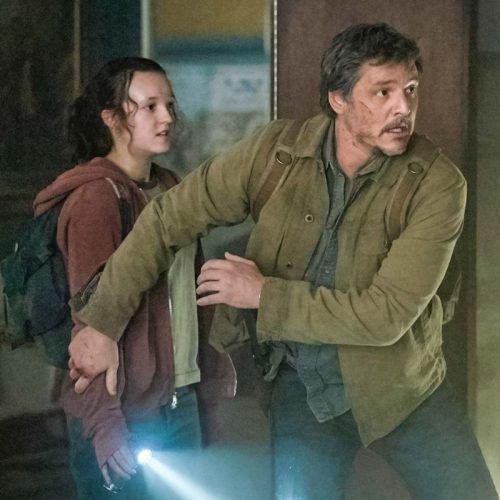 me figuring out what to do now that the last of us has finished and i'm emotionally distraught #tlou #thelastofus pic.twitter.com/AVGscdKI9u

— Rachael (@markruffaloTD) March 13, 2023
where was this scene in the last of us finale pic.twitter.com/IkYJyQ4PsV

— anth (@up2anth) March 13, 2023
me bc we all know what's gonna happen in season two episode one of the last of us pic.twitter.com/GNkaAurX4C

— em 🌿 (@emthewilds) March 13, 2023
can't even imagine how that giraffe felt standing next to the last of us stars bella ramsey & pedro pascal pic.twitter.com/Lj2xilDwI4

— em (@bestofaloy) March 13, 2023
so you're saying the last of us season 2 won't come out until late next year or even early 2025? pic.twitter.com/Wpe0SCSbC1

— luna. (@cherrymartell) March 13, 2023
take SEVERAL moments to appreciate the way joel looks at ellie in the last of us. that is his daughter. time didn't heal his wounds, ellie did. pic.twitter.com/3zJWvoCdZn

— lillian 🤍🛸 TLOU…… (@blktomekurata) March 13, 2023
pedro pascal sleeping peacefully knowing full well that the fans have experienced all kinds of emotions tonight from the oscars to the last of us finale. pic.twitter.com/LbXwFvcKa0

— everett • mando spoilers !! 🌿 (@hisbrokenwatch) March 13, 2023
me watching joel massacre the fireflies in the last of us pic.twitter.com/48d8JjjWpI

— lillian 🤍🛸 TLOU…… (@blktomekurata) March 13, 2023
For context: Ashley Johnson played Ellie in the game.
i don't think a show has honored the source material quite like what the last of us did with ashley johnson. watching ashley portray anna and share a scene with baby ellie — knowing all of the work ashley put into ellie and how much she loves her — is truly remarkable. i wept pic.twitter.com/gWg1CQhtAm

— Nora Dominick (@noradominick) March 13, 2023
just watched the season finale of the last of us pic.twitter.com/w5CMr3Ao3C

— jules (@ariistosachaion) March 13, 2023
The Last of Us gamers watching the finale pic.twitter.com/Q1PNhMUa6p

— ☕Sinnabelle🔞 (@sinnasdragons) March 13, 2023
just realized i don't have the last of us to look forward to every sunday now pic.twitter.com/4cP7PR6jPN

— jaz (@ricksalibi) March 13, 2023
All episodes of the first season of The Last of Us are now available on HBO GO.
This story first appeared on Lifestyle Asia Bangkok