EDM or Electronic Dance Music is one massive umbrella covering several genres of foot-tapping groovy music. This generic term is used for around 10 different sound styles and it is the heart and soul of any party. This kind of music is played at festivals for a huge crowd which collectively connects to its techno beats, the play of light to compliment the trippy notes and of course, the technological symphony created by mixing up different genres and accordingly adjusting percussion. Playing EDM is synonymous with celebrating. Before we delve into the Best EDM artists of 2022, let us first understand what this music is about.
Lovers of old-school music may think that EDM has evolved recently and has gained popularity over the last decade but this is only partially true. Origins of EDM can be found in the 1960s in Jamaica when musicians just started experimenting with many different genres, using the rapid technological advent that had gripped the music scene back then. This experiment paid off as 'dub music', as it was called then and it became quite trendy in bars and pubs.
While the world was just waking up to this revolution, a man named Frankie Knuckles, changed the whole ballgame in the 1970s and with him, EDM as we know of now, cemented its position as one of the most popular music genres on a global platform. Its appeal is universal and its popularity is gaining momentum steadily.
Picture this — during the weekend you want to loosen up a little, you attend your favourite watering hole with your gang and the pub is playing a mashup of funky EDM tracks. How will you resist tapping your feet to the beat or bobbing your head? This is the magic of EDM, you can love or hate it, but you definitely cannot ignore it as it was the third most popular music genre in the world as of 2019, according to the International Music Summit report.
Evolution of EDM and its sub-genres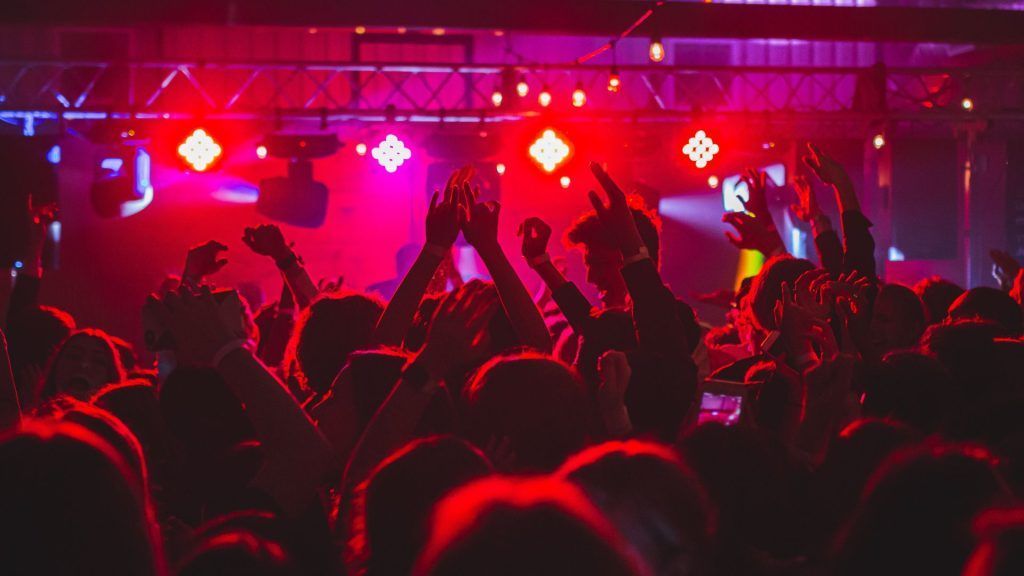 Electronic music was limited only to the underground scene at discos and raves when it made its debut in the 1970s but soon, it became a huge part of the mainstream music industry. It is difficult not to relate to EDM because there is something for everyone here. There are four main sub-genres of EDM which are played by global artists currently. They are:
House: Arguably one of the most popular, house music was launched by Knuckles and is considered one of the first EDM sounds. The music has a Latin soul emphasising percussion and drum beats. House music debuted in the Chicago nightlife scene in the 1970s and never went out of style.
Techno: This sub-genre served as a buzzword for EDM concerts, especially in the 1980s and the 1990s. Artists Giorgio Moroder and Kraftwerk invented this sound style using electronic instruments such as a synthesiser repetitively. Techno dominated the EDM scene in Chicago, Detroit, London and Germany before the whole world caught up with it.
Trance: Most immersive of all sub-genres, trance music is for people who won't necessarily prefer to get up and dance spontaneously. Just as the name suggests, this category of EDM is designed to put you in a state of trance. Artists including DJ Armin van Buuren, Paul Van Dyk, Tiesto, Paul Oakenfold and John Digweed represent the bandwagon of trance. This style is achieved by creating a symphony using melody and vocals packaged around repetitive variations of the same sound.
Dubstep: Today's EDM music scene is much dominated by this sub-genre as artists such as Skrillex, Diplo and Major Lazer specialise in creating this type of sound that is inspired by the original sound of the Jamaican drum with a very low bassline.
Sunburn Goa 2022 and top-performing EDM artists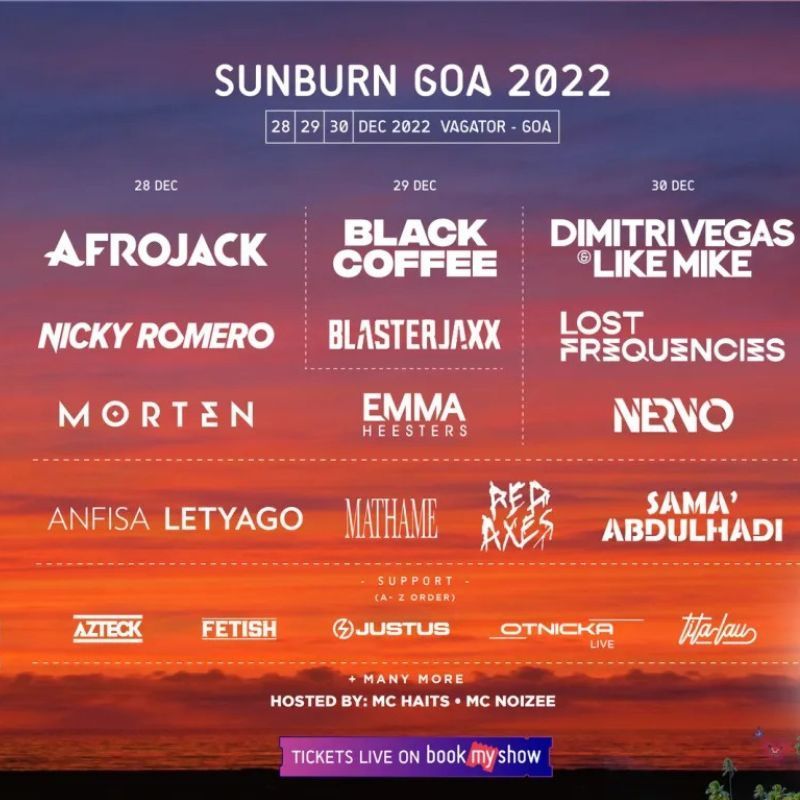 India hosts one of the biggest EDM festivals in the world. Sunburn Goa is the annual event at year end that every electronic music fan wants to be a part of owing to the impressive line-up of artists, and the vibe in Asia's one of the most favourite party locations of all time — Goa. This year, the festival is scheduled to take place between 28-30 December and has one of the biggest names from the industry including Dimitri Vegas & Like Mike, Afrojack and Lost Frequencies.
Previously, top DJs such as Swedish House Mafia, Martin Garrix, Tiesto, Avicii, Hardwell, Deadmau5, Buuren, David Guetta, The Chainsmokers, Marshmello and Paul Van Dyk have performed here.
Just as we gear up for this music and dance bonanza to rock our world, here is something that may intrigue all EDM lovers.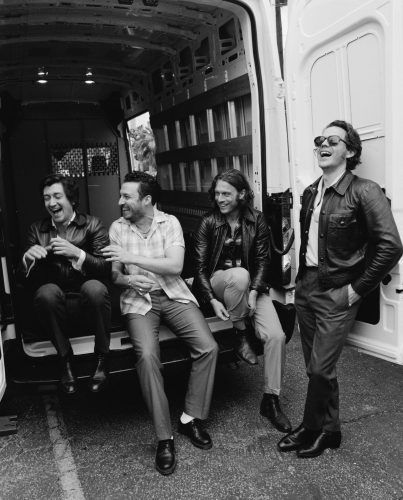 Take a look at some of the top EDM artists who made the world groove in 2022
(Main and featured image: Courtesy of Aditya Chinchure/Unsplash)
Jump To / Table of Contents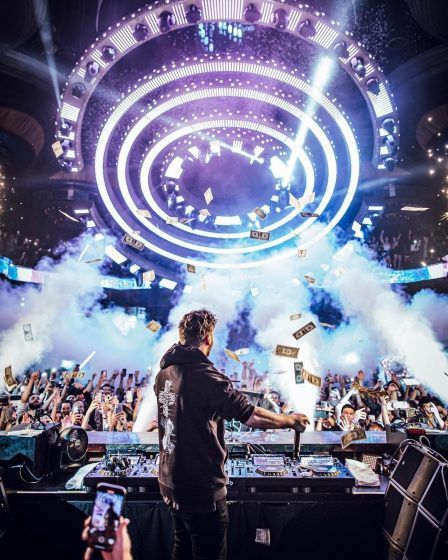 This Dutch DJ has been a hot property of the EDM scene since his debut in 2013. Born as Martijn Gerard Garritsen in Amstelveen, Netherlands in 1996, his stardom rocketed between 2016-2018 after he was named the number one DJ in DJ Mag's 'Top 100 DJs'. Founder of Stmpd Rcrds, this EDM artist has bagged numerous electronic music awards including at the MTV Europe Music Awards 2019 under the category of Best Electronic at such a young age.
His current net worth is about USD 30 million (THB 1,037 million), which makes him one of the richest DJs in the world.
Image: Courtesy of Martin Garrix/Twitter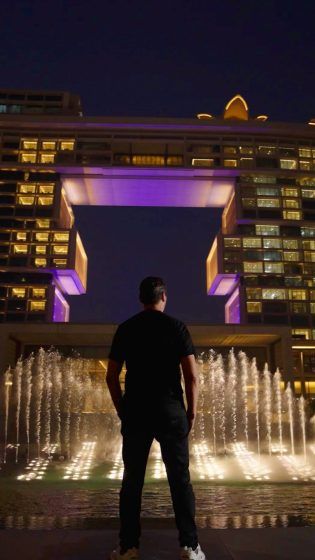 Tijs Michiel Verwest is yet another Dutch DJ who is known as the Godfather of EDM and enjoys a long-time world recognition and a command over sub-genres including Progressive, Future and Electro House. Voted 'Best DJ of All Time' by DJ Mag in 2013, Tiesto continues to enthral his global fans. He has also been a trailblazer and an inspiration for Martin Garrix and the like.
His estimated wealth in 2022 is roughly USD 170 million (THB 5.8 billion approximately).
Image: Courtesy of Tiësto/ Instagram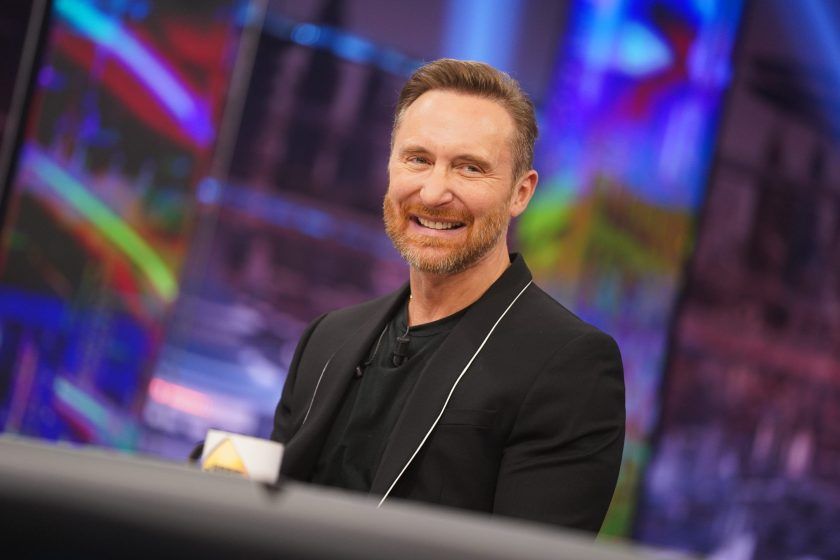 This name needs no introduction for he is a household name. No party has any relevance without a David Guetta number . This French DJ shot to fame after his album One Love came out in 2009 and made Guetta the grand-daddy of EDM. While he was steadily gaining mass popularity since his debut, his song "I Gotta Feeling" from his 2011 album titled Nothing But The Best, earned him two nominations at the 52nd Grammy Awards.
His net worth is around USD 150 million (THB 5 billion approximately) and he has sold over 50 million albums till now.
Image: Courtesy of David Guetta/Twitter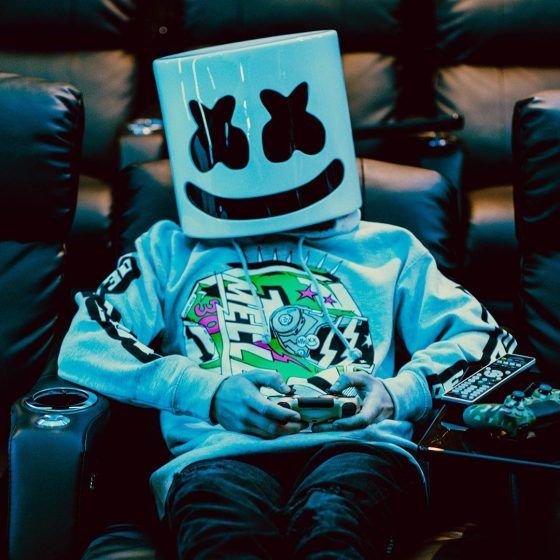 Did you know that this masked DJ owns a stake in an actual marshmallow company called Stuffed Puffs launched by Michael Tierney. This fun trivia aside, the DJ is one of the most popular EDM artists and his net worth as of 2020 was USD 56 million (THB 1935 million approximately) according to Forbes. His hit albums include Joytime (2016), Joytime II (2018), and the latest Joytime III (2019).
The mystery about his identity seems to be working well for this talented music producer as his singles "Happier," "Alone," "Wolves" and "Silence" have appeared on the Billboard Hot 100 list.
Image: Courtesy of Marshmello/Twitter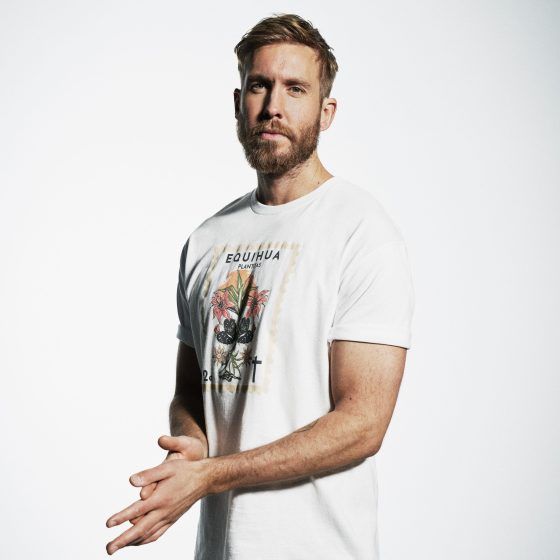 This Scottish musician could be credited with making EDM mainstream and his popularity in Los Angeles nightlife is unmatched. His life story is riveting, just like his music. For the uninitiated, he used to be a stock boy at a grocery store before he got his big break with the album I Created Disco in 2006.
He has been nominated not one or two but five times at the 55th, 56th and 60th Grammy Awards. He has collaborated with every biggie in the music industry, be it Rihanna, Dua Lipa or Sam Smith. His net worth was USD 38.5 million (THB 1330 million approximately) as of 2019.
Image: Courtesy of Calvin Harris/Twitter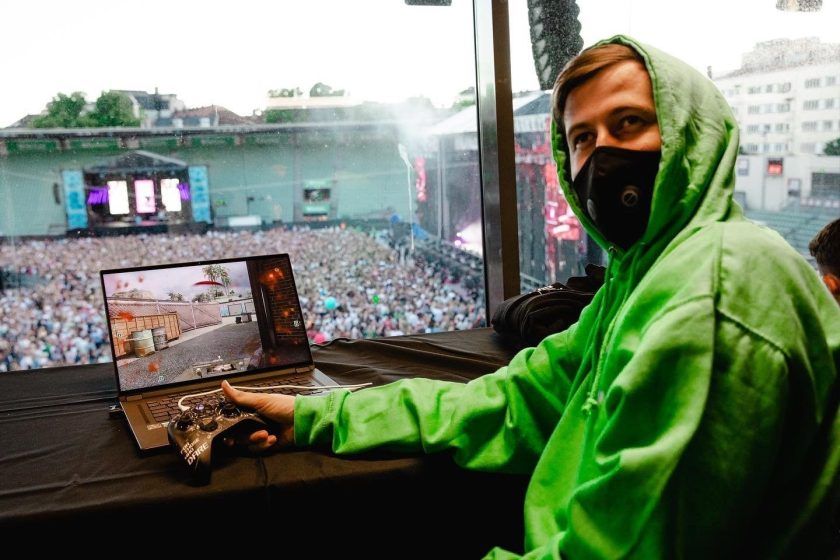 This 24-year-old DJ and producer from Bergen, Norway created history on the EDM scene after his single "Faded" smashed all records in 2015. This single catapulted him to immediate success as it garnered over three billion Spotify streams and over 3.3 billion YouTube video views. It was also the 19th most-watched music video on YouTube after it released
His other hit singles include "Sing Me To Sleep" (2016), "Alone" (2016), "Tired" (2017), "Darkside" (2017), "Diamond Heart" (2018) and "Different World" (2018).
He has collaborated with noted artists including Ava Max, Noah Cyrus, Sia, Bruno Mars and Coldplay.
Image: Courtesy of Alan Walker/Twitter
07
Dimitri Vegas & Like Mike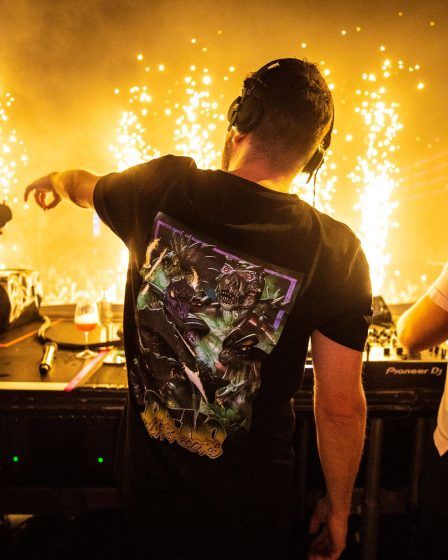 One of the headliners of Sunburn Goa 2022, Dmitri Vegas & Like Mike won the DJ Mag's Top 100 DJs poll in 2019. This DJ duo debuted in 2015 and has grown from strength to strength since then. Their single "Complicated," on which they collaborated with David Guetta and Kiiara, has over 130 million streams on Spotify and 75 million YouTube views.
Image: Courtesy of Dmitri Vegas/ Twitter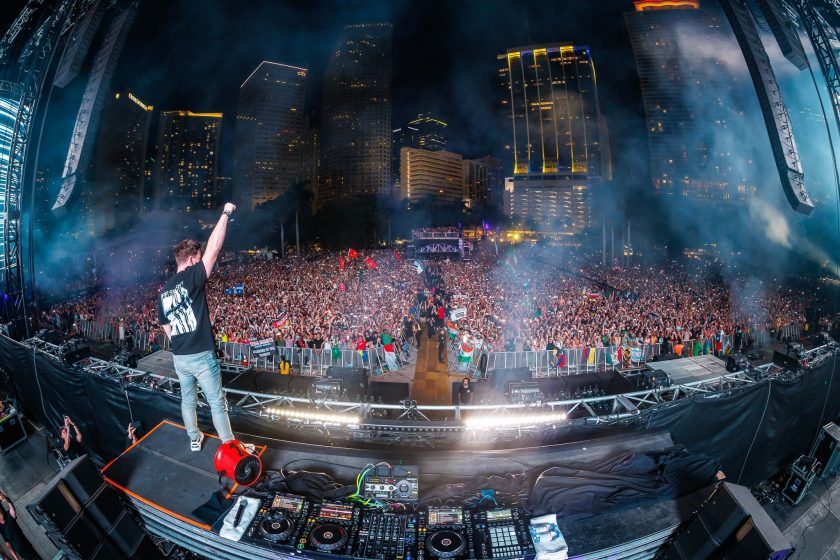 Known for his performances at Tomorrowland, this Dutch music producer is an expert in creating groovy mixes in the Electro House, Big Room and Progressive categories. His net worth is around USD 22 million (THB 760 million approximately).
Image: Courtesy of Hardwell/Twitter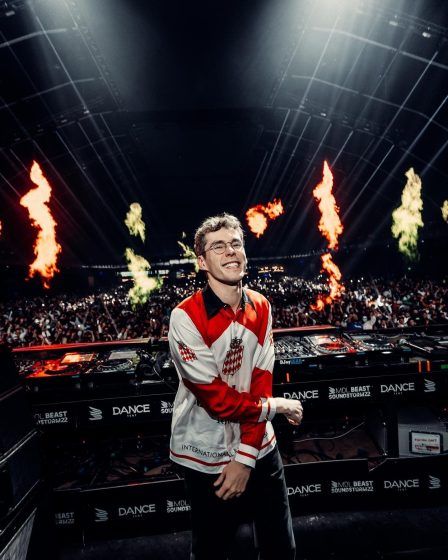 Felix De Laet aka Lost Frequencies is one of the fastest-growing EDM artists in the world and is slated to perform at the Sunburn Goa 2022. He debuted with the album 'Less Is More' in 2016 and since then his career has been on an upward trajectory. His rendition of "Where Are You Now" is his latest hit which earned him around 500 million combined streams as of February 2022, and he also received 'Track Of The Week' at BBC Radio 1 in 2022.
He has consistently been a part of the DJ Mag poll since 2017.
Image: Courtesy of Lost Frequencies/Twitter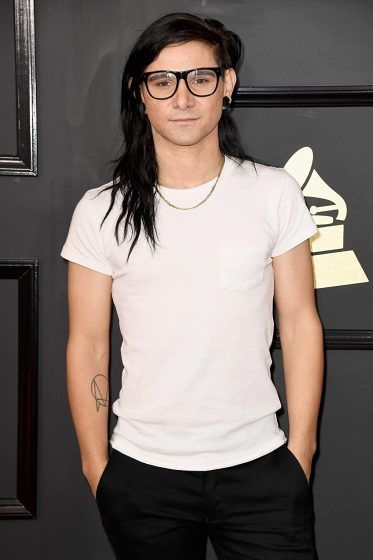 Skrillex, born as Sonny John Moore, is one of the major influences in the dubstep sub-genre of EDM and has produced music for different platforms ranging from singles to video games. He has won eight Grammys and is one of the most highly regarded EDM artists, especially for his single "Scary Monsters and Nice Sprites" which came out in October 2010. According to Billboard the , "game-changing single remains one of Skrillex's best and most important recordings to date."
Image: Courtesy of  IMDb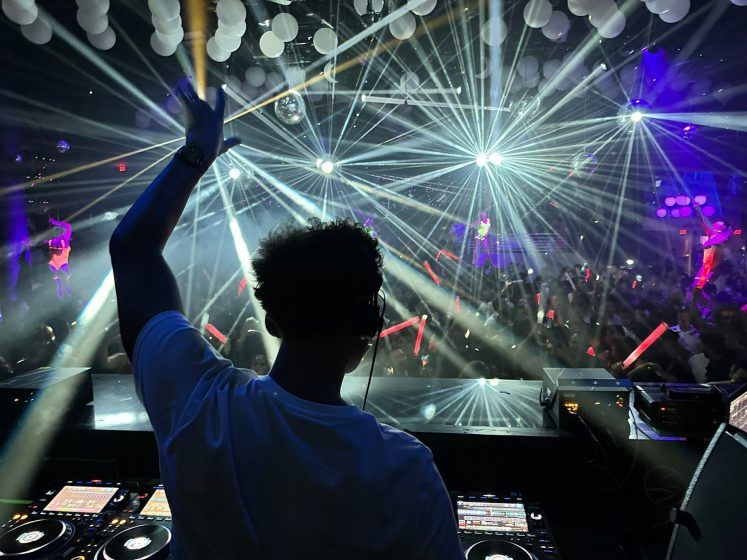 One of the highest-paid DJs, his net worth according to Forbes as of 2018 was USD 10 million (THB 345 million approximately). He will be performing at the Ultra Music Festival 2022 along with Sunburn Goa 2022. His single, which came out in 2011 called "Give Me Everything," is still ranked highly as a preferred party number. He collaborated with Pitbull, Ne-Yo and Nayer for this one.
Image: Courtesy of Afrojack/Twitter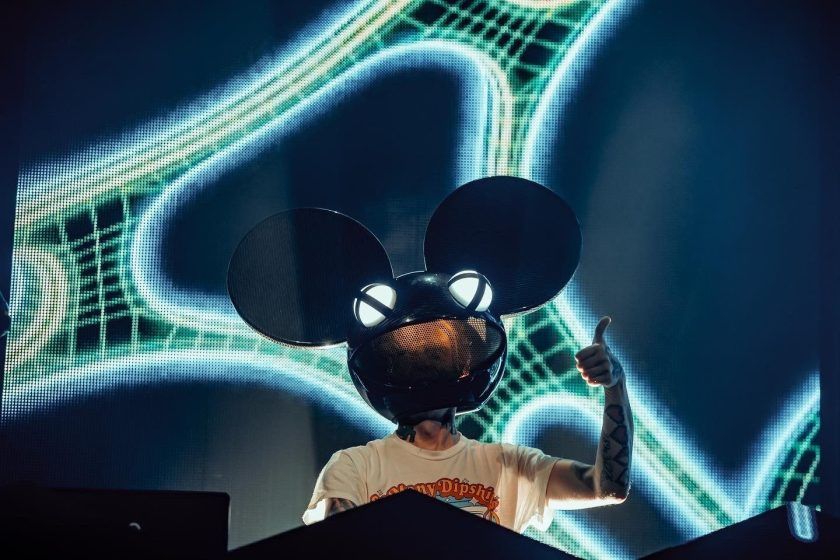 This Canadian DJ specialises in Progressive House Music but has also successfully dabbled in other genres after collaborating with Buuren in State of Trance and with Tiësto for In Search of Sunrise 6: Ibiza. He is one of the most tech-forward DJs in the world and his Cube 3.0 which was launched in Virgina at the Ultra Music Festival, Miami in 2019 gave users a unique, immersive experience.
Image: Courtesy of Deadmau5/Twitter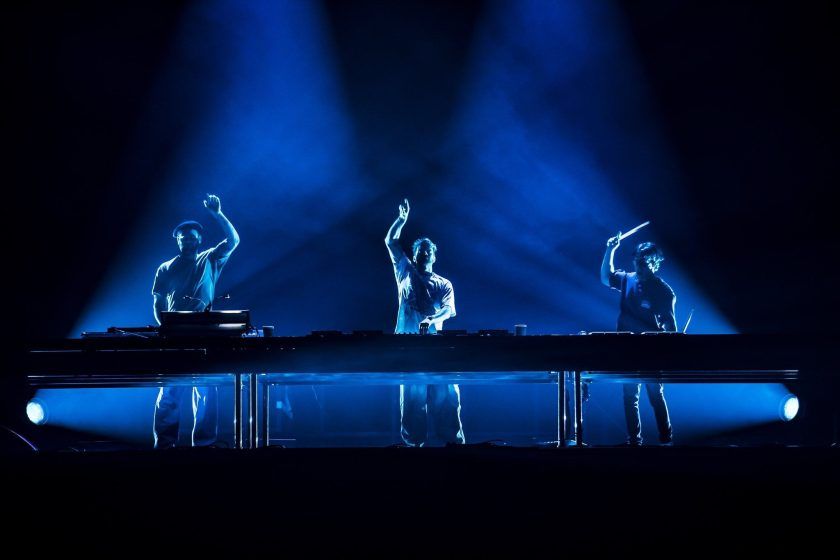 Andrew Taggart and Alex Pall make up for the hit machine that they call The Chainsmokers. They are worth USD 80 million (THB 2765 million approximately) making them one of the richest DJ duos in the world. Their hit tracks include "Closer", "Something Just Like This", "All We Know", "Don't Let Me Down", "Hope" and "Paris."
Image: The Chainsmokers/Twitter
written by.
Preeti Kulkarni
After completing her PG in New Media from the Asian College of Journalism, Preeti has worked in a daily and a magazine before finding her calling in digital journalism. A lover of single malts and an avid pop culture junkie, you can catch her at the movies on weekends or binge-watching the latest shows on OTT when she is not busy preparing her toddler for his Hogwarts letter.