Two consecutive announcements by Hybe Corporation (BTS' label) have established that J-Hope is set to fulfil his mandatory military service while also gearing up to release his latest solo single. Here's all about it.
Hobi has officially pulled his earlier request to postpone his mandatory military service. With this, he's on the path to being the second in the group to enlist. The first BTS member, Jin, signed up for his service in December 2022 – with the other members expected to carry out the same throughout 2025. That said, J-Hope – in true BTS fashion – also has other plans in the pipeline, including a new solo low-fi hip-hop song that will harken back to his journey to stardom and relay a 'hopeful message.' The track is set to drop on March 3. This comes on the heels of the release of the Disney+ Hotstar documentary J-Hope In the Box as well as the artist's first official solo album Jack In The Box.
J-Hope's new solo song is titled On The Street
[공지] j-hope 솔로 싱글 'on the street' 발매 안내 (+ENG/JPN/CHN)https://t.co/x9IdqWw5Dr#jhope #제이홉 #on_the_street pic.twitter.com/lBP35eGOEs

— BTS_official (@bts_bighit) February 26, 2023
The song – Big Hit Music stated – takes one back to the streets, where J-Hope's (a former street dancer) roots lie. Symbolising the path he's on as well as his relationship with his fans, the single will have an easy-listening melody and heartwarming lyrics. A statement added, "The key motif of the track comes from the word 'street' which can be interpreted as a place where many people's everyday lives pass by — a metaphor for life." The track is partially written by the artist.
Several other members have also been releasing solo projects – including J-Hope himself, whose music documentary gave fans an insight into the process of him creating his first solo album and solo concert at Lollapalooza (August). Referring to his solo song, Hybe Corporation noted as per a report by Hindustan Times, "We hope that J-Hope's On The Street serves as a meaningful gift to everyone who supports the artist. Please look forward to J-Hope's new song. Release date and time: 2 pm, Friday, March 3, 2023 (KST)." In India, the song will drop at 10.30 am.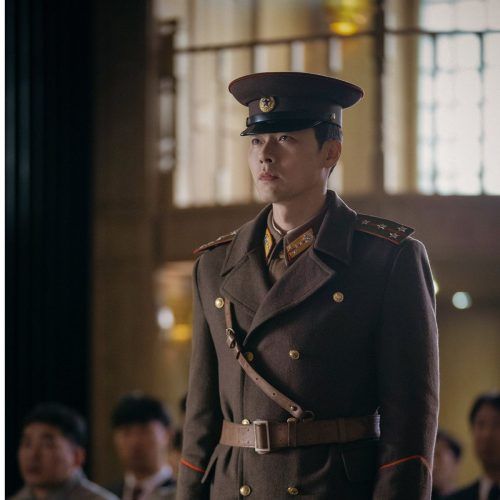 Hybe also noted in its global community platform that the 29-year-old singer had lifted his request to postpone enlistment, setting the process in motion. "We ask you for your continued love and support for j-hope until he completes his military service and safely returns. Our company will spare no effort in providing support for our artist," it added. By law, South Korean men are required to enlist by 28, however, exceptions were made for BTS when former president Moon Jae-In allowed them to begin service by 30 instead.
All images: Courtesy J-Hope
This story first appeared in Lifestyle Asia India