Ne-Yo is in Bangkok for a concert this weekend, and we have some ideas for where he could head before and after, from rice porridge meals to Muay Thai workouts. Read on for an itinerary for Ne-Yo in Bangkok, based on his best songs.
American R&B artist Ne-Yo is in Bangkok for a concert on 20 May at the Bangkok Arena. Part of the Asia leg of his tour, the star is headed to Bangkok after his show in Japan on 18 May.
Always happy to help new visitors to Bangkok, we put together an itinerary for Ne-Yo in Bangkok that touches on many of the must-do tourist activities in town. Give Me Everything Thai food? Check. Knock You Down Muay Thai classes? Check. Finding a Beautiful Monster? Check, check, check.
[Hero and Featured Image Credit: Ne-Yo/Facebook]
An itinerary for Ne-Yo in Bangkok, based on his best songs Prevent any signs of getting So Sick by trying an ivy drip in Bangkok
Getting an ivy drip is all the rage here, so while he's in Bangkok, Ne-Yo should definitely look into getting one. Whether it's to fight jet lag or boost immunity, VIVID by Verita Health can do it all. Located within the Anantara Siam, the IV drip bar specialises in restoring "energy and balance with cutting-edge treatments designed for the modern lifestyle." So Sick no more.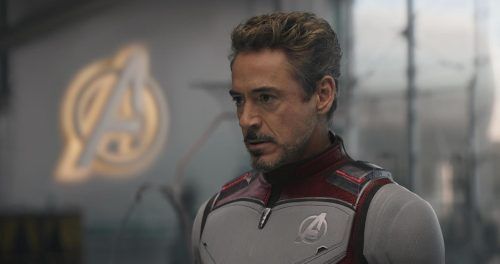 Find out more at VIVID. Feel Closer to body and spirit with a yoga class at Atha Lifestyle
We knew Ne-Yo was an advocate for self-care when he released Let Me Love You (Until You Learn To Love Yourself). In Bangkok, we know he'd love Atha, a holistic wellness centre that is all about finding inner peace. Whether he wants to take a calming or a dynamic yoga class, there's something for every wellness journey here.
Find out more at Atha Lifestyle. Head to Rongsi Pochana and ask them to Give Me Everything on the menu
Rongsi Pochana is a fail-safe restaurant for any visitor to Bangkok. Spotlighting Thai-Chinese cuisine, we suggest Ne-Yo head here and get the rice porridge with an array of sides. Perfect for sharing, and delicious for trying multiple dishes, this style of dining goes well with the lyrics from Pitbull's Give Me Everything (which features Ne-Yo alongside Nayer and Afrojack). "Give me everything tonight, for all we know, we might not get tomorrow." Eat up, everybody.
Find out more at Rongsi Pochana. Look for Miss Independent at Independence Bar
Where else better to look for Miss Independent than at China Town's Independence Bar? We know Ne-Yo would love the vibes at this "proper dive bar," between the graffiti on the walls and the red-light mystery lighting in the smoking area. Sipping on a Midori cocktail and enjoying the live DJ set, we believe the star might say this place is One in a Million.
Find out more at Independence BKK. Knock You Down with a Muay Thai class at Bangkok Fight Lab
Released together with Keri Hilson, Knock You Down is about getting back up when life gets you down. To release some endorphins, we suggest Ne-Yo try out a Muay Thai class at Bangkok Fight Lab, where he may actually get knocked down in combat. The martial arts school is the largest mixed martial arts and fitness studio in Bangkok, spanning over 600 square metres.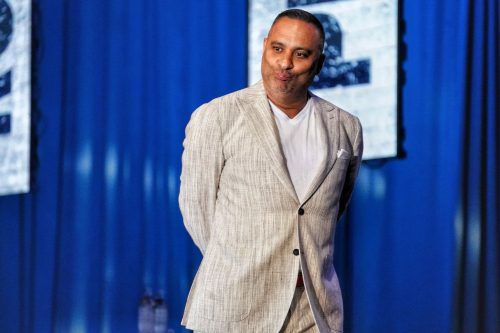 Find out more at Bangkok Fight Lab. Visit Khao San Road and wake up a Beautiful Monster
Drinking from buckets, wafting through crowds of people, and all the elephant pants in the world: while Ne-Yo is in Bangkok, he definitely needs to check out Khao San Road. Whilst he probably won't live a Champagne Life here, he may just find his Sexy Love. After a long night of partying on Khao San, we have a feeling he may wake up feeling like a Beautiful Monster. It will, however, be totally worth it. Welcome to Bangkok, Ne-Yo!
This story first appeared on Lifestyle Asia Bangkok