Gomu Gomu Bazooka is what every anime fan has been chanting since the release of the live-action version of One Piece on Netflix this August. The anime that has an ongoing manga, over one thousand anime episodes (and counting) and some movies under its belt, has surely achieved the title of a cult classic. With so many accolades under its name, it was sort of a given that the live-action would become a fan favourite too.
Thanks to One Piece's live-action adaptation, the fans, for the first time will have a chance to actually visit the locations where the shooting took place and be a part of Luffy and and the Straw Hats crew. The series, which is based on the best-selling manga written by Eiichiro Oda, only covers the initial arc of the show where the OG members of the crew come together and also find their ship — Going Merry.
One Piece live-action cast
View this post on Instagram
Oda's fantasy world follows the life of Monkey D Luffy (played by Iñaki Godoy), who is lovingly known as just Luffy. The remaining Straw Hats crew consists of Roronoa Zoro (Mackenyu), a pirate hunter and Luffy's first mate, Nami (Emily Rudd), a thief and the navigator for the crew, marksman Usopp (Jacob Romero), and chef Sanji (Taz Skylar), a great fighter.
The plot revolves around Luffy's quest to find the treasure — One Piece, which will make him the 'King Of The Pirates.' It's not just the Straw Hats that are after this treasure but many pirates are in search of it as well leading to him and his crew facing many challenges throughout the journey.
One Piece shooting locations
The world where Luffy, along with his crew, sets out for Grand Line, where the treasure apparently is in the manga, was created in South Africa, Mexico and Spain.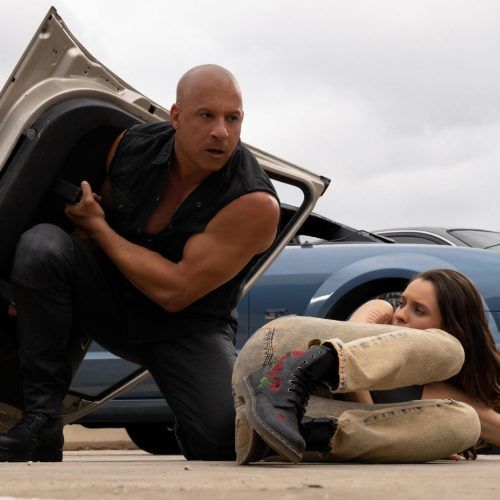 Cape Town, South Africa Godoy, during one of his interviews with TUDUM in June 2023, revealed the set location while talking about how they brought the fantasy world of Oda to life in Cape Town Film Studios.
He said, "There's a lot of very talented people (who worked on One Piece), but they also did some pirate shows before, so they already had ships and a lot of people that knew how to work in pirate-themed projects. So that's why we were there. It was a very beautiful place. The weather is pretty nice. It gets a little bit windy, so with (Luffy's) vest, it can get a bit chilly."
Director Steven Maeda was also in awe of how the crew was handling the ships. He told IndieWire, "Those ships are three-quarter sized, but they are still gigantic and need to be rigged correctly and sails hung correctly. Most of what you see when you are on those ships is the real deal. We needed the expertise of the crew in Cape Town to pull that off."
This implies that all the scenes where the ships are in the background or the cast is onboard have been shot at this stunning destination.
Must-see attractions: Castle of Good Hope, The Heart of Cape Town Museum and The District Six Museum should be a part of your itinerary.
Things to do: Hike to Table Mountain to get a bird's-eye view of Cape Town, visit the Kirstenbosch National Botanical Gardens, Signal Hill And The Noon Gun, Clifton And Camps Bay Beaches and The Victoria & Alfred Waterfront.
Other movies shot here: Mad Max Fury Road, Blood Diamond, Escape Room, Tomb Raider, Lord of War, Doomsday and Hitman 1
How to reach
By air: Cape Town has its own airport which is 20 km from the city centre.
Book your stay at Hyatt Regency Cape Town via booking.com
Book your stay at Hyatt Regency Cape Town via Agoda.com
Quintana Roo, Mexico Quintana Roo, which is on the eastern part of the Yucatán Peninsula, was also a part of the backdrop in this live-action series, according to Screen Rant. The Mexican destination houses some of the clearest water and stunning forests. A few shots in the series were also filmed at a tourist-favourite resort — Xcaret.
Must-see attractions: Tulum Ruins, Cancún Underwater Museum and Dos Ojos Cenote should be on your list.
Things to do: A trip to Quintana Roo is incomplete without a visit to Xcaret theme park, Rio Secreto, Tulum Archaeological site and Zona Arqueológica de Cobá.
Other movies shot here: License To Kill, The Amazing Race, The Holy Mountain, Grindhouse and Planet Terror
How to reach:
By air: Cancún International Airport is the closest airport, 19 km away.
Book your stay at Hotel Xcaret Arte via Booking.com
Book your stay at Hotel Xcaret Arte via Agoda.com
Canary Islands, Spain
Forests, beaches, volcanoes and sand dunes — the Canary Islands in Spain are known for landscapes like no other and that is one of the reasons the team of One Piece chose this spot. Also known as the Canaries, the destination is featured in scenes that were not shot on the ships.
Must-see attractions: Check out the works of Cesar Manrique on Lanzarote, go dolphin and whale watching in Tenerife and see the stunning Santa Cruz de la Palma.
Things to do: Visit the Teide National Park, which is also a UNESCO World Heritage site, and Timanfaya National Park, go shopping in Santa Cruz de Tenerife and spend a day with animals at Loro Park, Tenerife.
Other movies shot here: Moby Dick, Fast & Furious 6, The Dictator, Allied, Jason Bourne, The Eternals and The Titan
How to reach
By air: The Gran Canaria Airport (LPA) or Aeropuerto de Gran Canaria is the busiest international airport.
Book your stay at Radisson Blu Resort Gran Canaria via Booking.com
Book your stay at Radisson Blu Resort Gran Canaria via Agoda.com
Main and Feature Image Credit: Netflix
This story first appeared on Travel+Leisure India
Frequently Asked Questions (FAQs)
– Who are the main characters in One Piece?
Luffy, Zoro, Sanji, Nami and Usopp are the main characters in the One Piece live-action series.
– What is the Grand Line in One Piece?
The Grand Line is the place where the treasure One Piece is located.