BTS' rise to global fame has been nothing short of exceptional. The K-pop supergroup is minting millions of dollars with each new musical venture, brand deal, world tour and more. The septet comprising RM, Jin, Suga, J-Hope, Jimin, V, and Jungkook have lured the who's who of the luxury market, clinching lucrative deals every now and then. The exhaustive list of BTS' brand collaborations proves the boys' supremacy in the global entertainment scene.
From Coca-Cola, Louis Vuitton, and Dior to Disney+, McDonald's and Samsung, the Bangtan boys have a diverse portfolio. While BTS as a group holds massive power, the brand value of each individual member is no less.
Especially after their June 2022 announcement about focusing on solo careers, brands have come knocking on each member's doors. From Jimin x Tiffany & Co., Suga x Valentino to J-Hope x Louis Vuitton, BTS have bagged deals with these luxury brands recently.
BTS brand collaborations
In the past, BTS have represented Samsonite, Seoul Tourism, Louis Vuitton, Puma, FILA, Formula E, LG, Hyundai and many more. According to a 2021 report in Korea Times, the band got paid up to $4.5 million for endorsing Korean brands and this figure went even higher when it came to the luxe category.
Not to miss BTS' purple-themed BTS meal which launched in about 50 countries. It increased the brand's sales by 40 per cent. Their purple-edition Laneige Lip Sleeping Mask or merchandise pieces also sold like hotcakes. Further, SK POP cited Forbes, claiming that the band's net worth in 2023 was estimated to be between $120-150 million.
After hitting pause on the band activities to focus on solo careers, BTS members have charmed their way with the brands and bagged fancy deals.
Jimin: Dior and Tiffany & Co.
The South Korean singer, dancer, and songwriter secured deals with two luxury frontrunners: Dior and Tiffany & Co.
Thanks to Jimin's impeccable fashion taste, the French luxury house Dior announced him as their global brand ambassador in January 2023. The K-pop band's relationship with Dior dates back to 2019 when Dior menswear designer Kim Jones curated stage outfits for their 'Love Yourself: Speak Yourself' tour. Plus, Jimin's stint at the 2023 Paris Men's Fashion Week as Dior's ambassador was nothing short of a treat for fashion enthusiasts.
You'll also see Jimin adorning Tiffany & Co.'s exquisite charms with his recent appointment as their brand ambassador. Tiffany & Co.'s top executive hailed the star's "energy, style, and sense of modernity" that falls in liaison with the brand.
We're beaming with excitement to witness their campaigns!
Introducing our newest House ambassador, Jimin of BTS. The 21st century pop icon wears #TiffanyLock. #TiffanyAndCo #BTS #Jimin pic.twitter.com/VGxRMsOBR6

— Tiffany & Co. (@TiffanyAndCo) March 2, 2023

J-Hope: Louis Vuitton
Weeks after attending Louis Vuitton's Fall 2023 Menswear Show in a funky burgundy set, J-Hope was officially named the brand's house ambassador. The French luxury brand lauded the artist's "creative musical direction, choreography as well as upbeat energy" that have lured fans across the globe.
With this, J-Hope continues BTS' long-standing relationship with Louis Vuitton. BTS first worked with the brand in 2019 for the promotion of their album following which they became the brand ambassadors in 2021. First glimpses from their recent collaboration have also landed on the internet, showcasing J-Hope decked in quirky LV apparel.
View this post on Instagram

Suga: Valentino
Suga, aka Agust D, has been picked by Valentino as their newest brand ambassador. He's now a part of the fashion house's ambassadors called 'Di.VAs.' (an acronym for Different Values). The K-pop artist will be headlining the Maison Valentino Essentials campaign, which aims to spread the idea of diversity.
The latest campaign comprises everything from tailored blazers, detailed scarves, blouses, jackets, bermuda shorts and trousers.
View this post on Instagram
BTS' V: SimInvest
BTS' V aka Kim Taehyung has been roped in by the leading Indonesian investment company 'SimInvest'. With his widespread fame among the younger generation, SimInvest hopes to tap into the vast youth investing potential. The company's campaign with V will aim at providing investment solutions to Gen Z as well as millennials.
What's interesting is that SimInvest is planning to hold a solo fan meeting of Kim Taehyung in June 2023, which will be the first for any BTS member in a long time.
Welcoming our new Brand Ambassador V for SimInvest!

Seneng banget hari SimInvest bisa ngenalin bestie baru kita yang semoga bisa bikin kalian semua makin semangat lagi buat investasi reksa dana dan saham!#MyInvestmentMyChoice#SimInvestNewBrandAmbassador#SimInvestxV pic.twitter.com/BkkSc7n29j

— SIMINVEST (@siminvest_id) March 1, 2023
As for his potential brand collaborations, CELINE is the first name that pops up. Hypebae reported that Les Echos, a French media outlet owned by CELINE's parent company LVMH, revealed that V has recently signed a deal with CELINE. Let's hope an official announcement lands soon.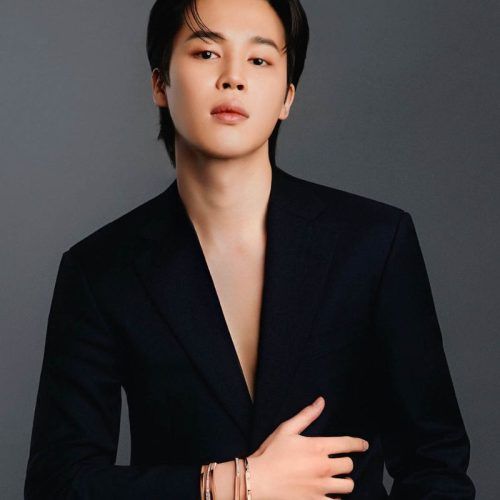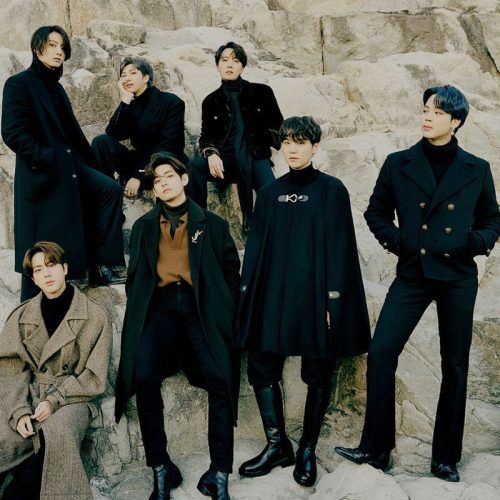 What's next for the BTS members?
The rest of the BTS members including Jungkook, RM and Jin have also been flaunting their luxury brand picks during recent outings, making us all wonder what's brewing. Let's take a look at what might be in store for them.
RM: Bottega Veneta
RM aka Kim Nam-joon is rumoured to be collaborating with Bottega Veneta. Hypebae pointed out that the artist has flaunted the brand's apparel multiple times, with his latest appearance being at Matthieu Blazy's show during Milan Fashion Week. He also wore Bottega Veneta attires at the 2020 Grammys ceremony as well as during a solo performance at the Dia Beacon museum in New York in 2022.
View this post on Instagram

Jungkook: Versace, Calvin Klein
Jungkook raised the glam quotient with Versace's stunning pieces at two major events. One was for his grand performance at the FIFA World Cup in Qatar, while the other one was for a teaser photo for BTS' Butter album in 2021.
The artist's FIFA act stunned Donatella Versace herself.
View this post on Instagram
Jungkook has something new in store for the BTS army. Calvin Klein released a cryptic teaser hinting at their latest muse, and fans quickly recognised that it was none other than Jungkook. Even before the teaser dropped, Jungkook x Calvin Klein started trending on Twitter to support the golden maknae's exciting campaign.
BLACPINK's Jennie and Michael B. Jordan have starred in the brand's campaigns earlier.
View this post on Instagram
Jin: Cartier
The oldest BTS member who's currently serving in the military hasn't been left out of the luxury brand race. According to the rumour mill, Jin is likely to partner with Cartier. He wore the Tank Louis Cartier Watch in 18k yellow gold and red leather at the premiere of the movie, HUNT in 2022, fuelling speculation about the collaboration.
For the unversed, Jin is already the face of Ottogi's Jin Ramen. The instant noodle brand dropped a teaser showcasing the singer preparing a pack of instant ramen and slurping it down with veggies and poached eggs. Thanks to Jin's religious fanbase, the brand's sales have seen a massive jump.
View this post on Instagram

(Hero and feature image credit: bts.bighitofficial/ Instagram)
This story first appeared in Lifestyle Asia Hong Kong