Adidas x Anime collaborations are back with a bang. Over the years, the sporting giant had joined forces with anime series such as Yu-Gi-Oh and Dragon Ball to infuse their distinctive style with their sneakers and this time, they are bringing a fresh collection by collaborating with the hit anime series Bocchi the Rock.
BOCCHI THE ROCK! Adidas Shoes! Time to upgrade your drip 😎 pic.twitter.com/RFShRw0Rm1

— Anime Trending (@AniTrendz) August 13, 2023
The fan-favourite Kessoku Band from the popular anime series is all set to flaunt some stylish footwear in the upcoming Adidas collection as it will be the main attraction at a sneaker store in Japan.
So, if you too are interested in owning these special Adidas sneakers, or if you just happen to be a fan of Bocchi the Rock, here is all you need to know about the upcoming collection.
What is the upcoming Adidas x Anime collaboration all about?
Bocchi the Rock is getting its very own Adidas line, with the brand releasing a promotional campaign that featured a sneak peek into its exciting anime collaboration. The sneaker campaign prominently features the Bocchi the Rock girls in the spotlight as they are strolling down a bustling street donning adorable sneakers.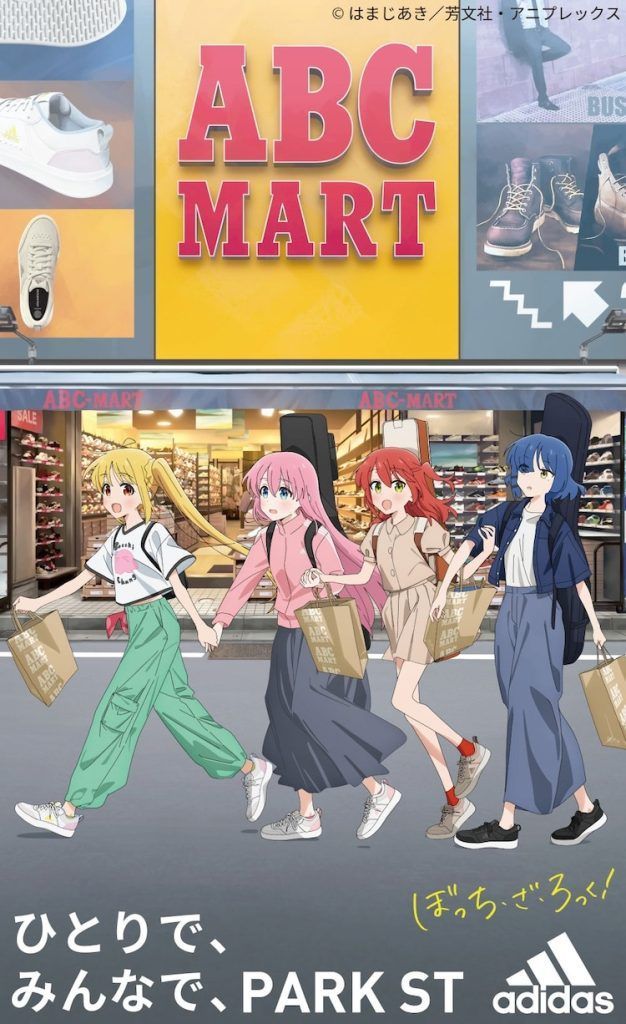 The artwork portrays the band members wearing Park Street sneakers as they hurry to a performance following a shopping spree at the ABC-MART store, a shop dedicated to sneakers and shoes. The Shimokitazawa branch of this store, situated in the same Tokyo neighbourhood as the series' backdrop, will adorn its storefront in honour of this event.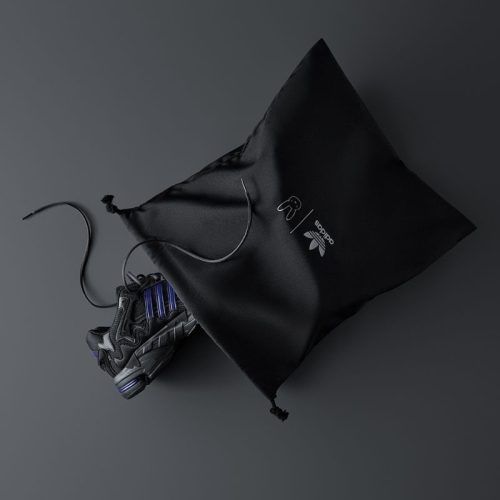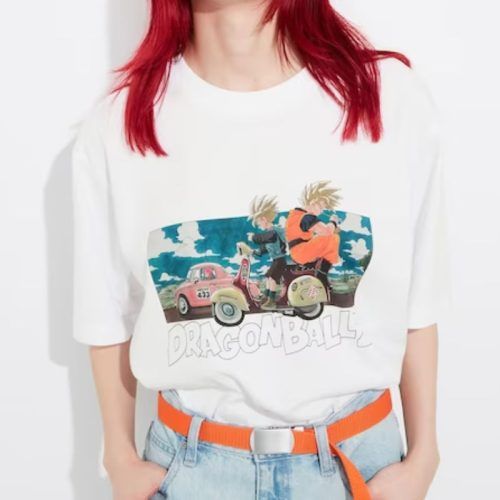 What is 'Bocchi the Rock' all about?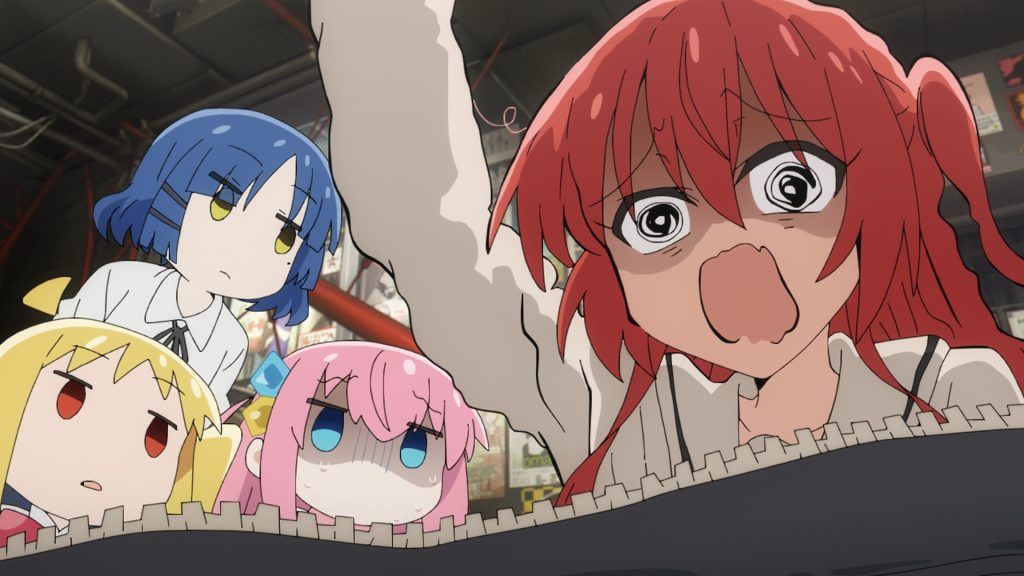 For the uninitiated, Bocchi the Rock made its debut in October 2022 and centres around Hitori Gotō, a girl plagued by intense anxiety and social awkwardness. However, she also aspires to become a rock musician and unexpectedly, comes face to face with an opportunity when she is welcomed into Nijika Ijichi's newly established Kessoku Band. This opens the door for her to pursue her musical dreams while also addressing her desire for companionship.
When is the 'Adidas x Bocchi the Rock' anime collection releasing?
The Adidas x Bocchi the Rock collection is set to be available in Japan later this summer. However, there is currently no information regarding the potential international release of the same by Adidas. In case that doesn't happen, Bocchi the Rock fans will have to bag these collectable sneakers through resale channels.
(Hero and feature image credit: Courtesy IMDb/Bocchi The Rock)
Frequently Asked Questions (FAQs)
-Which anime is collaborating with Adidas?
Bocchi the Rock is collaborating with Adidas for a new sneaker collection.
-When will Adidas launch its anime collection?
The Adidas x Bocchi the Rock collection is set to be available in Japan later this summer.
written by.
Sanika Achrekar
Digital Writer, Augustman
Sanika lives for fashion and skincare. She enjoys writing about style, beauty, and lifestyle. She worked as a fashion writer for Man's World India magazine. When not writing about designers and trends, she likes to shop, travel, try new Sushi restaurants, practise pilates and rewatch her comfort shows.