The 51-100 list of Asia's 50 Best Restaurants 2023 has been announced today. There are 17 new entrants on the list. The announcement comes days ahead of the grand reveal of Asia's 50 Best Restaurants 2023 ceremony, which will be revealed on 28 March in Singapore. On the 51-100 list, there are 6 Bangkok restaurants, including some noteworthy newcomers.
William Drew, Director of Content at Asia's 50 Best Restaurants, said, "This is the third year that we are unveiling the 51-100 list as a precursor to the grand countdown. It is really exciting to see the ever-expanding showcase of culinary excellence in Asia. With 17 new entries and spanning 17 cities, we hope the extended list provides added inspiration for gourmets around the world as they embark on their gastro-itineraries once more."
The highest rank attained by a newcomer in the 51-100 list is by Bukhara of New Delhi, which positioned itself at No.52.
The final list of Asia's 50 Best Restaurants 2023 will be revealed at the Resorts World Sentosa (RWS), Asia's premium lifestyle destination resort, in Singapore on 28 March. The awards ceremony will also be live-streamed on their official Facebook account and YouTube channel.
[Hero and Featured Image Credit: Côte by Mauro Colagreco] Asia's 50 Best Restaurants 2023 51-100 list: Bangkok has six entries
Among the 17 new entries this year, one is from India — Ekaa, Mumbai. Other Indian restaurants featured on the list are Bukhara at No. 52, Americano at No. 66, and The Table at No. 78.
Hong Kong's Yong Fu, which serves Jiangnan cuisine, is at No.54, followed by Ando and Estro at No.61 and No.62, respectively.
A total of six restaurants from Tokyo, Japan, made it to the list. L'évo at No.60 is followed by three new restaurants — Esquisse at No.67, The Pizza Bar on 38th at No.80, and Hommage at No.91, respectively.
Singapore's debutants on the 51-100 ranking include Nae:um (No.83), serving modern Korean cuisine, and Julien Royer's French neo-brasserie Claudine at No.85. Well-established Cantonese restaurant Summer Pavilion features at No.86.
Entering the list at No.77 is Beijing's Ling Long and Shanghai's Meet the Bund is also a new entrant at No.89. Bangkok's new restaurant Côte by Mauro Colagreco is at No.71 and Wana Yook at No.72.
Marking its presence on the list with three spots is South Korea's Seoul. Joo Ok came in at No.51, the 7th Door is at No. 55, and the new entrant Eatanic Garden at Josun Palace is at No.68.
Interestingly, Jakarta which is being represented by August is the recipient of the American Express One To Watch Award 2023 and is listed at No.95.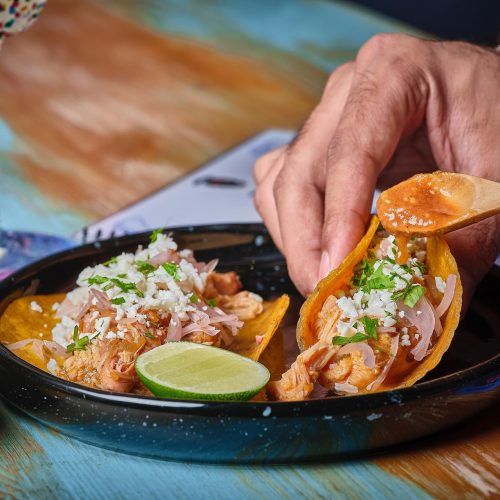 Asia's 50 Best Restaurants 51-100
No.100 —
Vea
Location: Hong Kong, China
Notable name: Chef Vicky Cheng
No.99 —
Xin Rong Ji
Location: Hong Kong, China
Notable name: Chef Zhang Yong
No.98 —
Nahm
Location: Bangkok, Thailand
No.97 —
Sushi Hare
Location: Hong Kong, China
Notable name: Chef Motoharu Inazuka
No.96 —
Liberte
Location: Kaohsiung, Taiwan
Notable name: Chef Kenji Takeda
No.95 —
August
Status: New Entry
Location: Jakarta, Indonesia
No.94 —
Nadodi
Location: Kuala Lumpur, Malaysia
Notable name: Chef Sricharan Venkatesh
No.93 —
Ekaa
Status: New Entry
Location: Mumbai, India
Notable name: Chef Niyati Rao
No.92 —
Golden Flower
Location: Macau, China
Notable name: Chef Zhang Zhi Cheng
No.91 —
Hommage
Status: New Entry
Location: Tokyo, Japan
No.90 —
Été
Location: Tokyo, Japan
Notable name: Chef Natsuko Shoji
No.89 —
Meet the Bund
Status: New Entry
Location: Shanghai, China
No.88 —
Obscura
Location: Shanghai, China
Notable name: Chef DeAille Tam
No.87 —
Adachi Sushi
Location: Taipei, Taiwan
Notable name: Chef Adachi
No.86 —
Summer Pavilion
Status: New Entry
Location: Singapore
No.85 —
Claudine
Status: New Entry
Location: Singapore
Notable names: Chef Julien Royer
No.84 —
Jaan by Kirk Westaway
Location: Singapore
Notable name: Chef Kirk Westaway
No.83 —
Nae:Um
Status: New Entry
Location: Singapore
No.82 —
Samrub Samrub Thai
Location: Bangkok, Thailand
Notable name: Chef Prin Polsuk
No.81 —
Gaa
Location: Bangkok, Thailand
Notable name: Chef Garima Arora
No.80 —
The Pizza Bar on 38th
Status: New Entry
Location: Toyo, Japan
Notable name: Chef Daniele Cason
No.79 —
Eat and Cook
Location Kuala Lumpur, Malaysia
Notable names: Chefs Nikhil Nagpal and Mayank Kulshreshtha
No.78 —
The Table
Location: Mumbai, India
Notable names: Gauri Devidayal and Jay Yousuf
No.77 —
Ling Long
Status: New Entry
Location: Beijing, China
No.76 —
Fu1015
Location: Shanghai, China
No.75 —
Nihonryori RyuGin
Location: Tokyo, Japan
No.74 —
Dewakan
Location: Kuala Lumpur, Malaysia
Notable name: Chef Darren Teoh
No.73 —
Lerdtip Wanghin
Location: Bangkok, Thailand
No.72 —
Wana Yook
Status: New Entry
Location: Bangkok, Thailand
Notable name: Chef Chalee Kader
No.71 —
Côte by Mauro Colagreco
Status: New Entry
Location: Bangkok, Thailand
Notable name: Chef Davide Garavaglia
No.70 —
8 1/2 Otto e Mezzo Bombana
Location: Hong Kong, China
Notable name: Chef Umberto Bombana
No.69 —
Ministry of Crab
Location: Colombo, Sri Lanka
Notable names: Chef Dharshan Munidasa
No.68 —
Eatanic Garden at Josun Palace
Status: New Entry
Location: Seoul, South Korea
Notable name: Son Jong-won
No.67 —
Esquisse
Status: New Entry
Location: Tokyo, Japan
Notable name: Chef Talib Hudda
No.66 —
Americano
Location: Mumbai, India
Notable names: Chef Alex Sanchez and Mallyeka Watsa
No.65 —
Ultraviolet by Paul Pairet
Location: Shanghai, China
Notable name: Chef Paul Pairet
No.64 —
Sugita
Location: Tokyo, Japan
No.63 —
Lolla
Location: Singapore
Notable name: Chef Johanne Siy
No.62 —
Estro
Status: New Entry
Location: Hong Kong, China
No.61 —
Ando
Status: New Entry
Location: Hong Kong, China
No.60 —
L'évo
Status: New Entry
Location: Toyama, Japan
No.59 —
Jin Sha
Location: Hangzhou, China
Notable name: Chef Wang Yong
No.58 —
Jade Dragon
Location: Macau, China
Notable name: Chef Tam Kwok Fung
No.57 —
Logy
Location: Taipei, Taiwan
Notable name: Chef Ryogo Tahara
No.56 —
Thevar
Location: Singapore
Notable name: Chef Mano Thevar
No.55 —
7th Door
Location: Seoul, South Korea
Notable name: Chef Kim Dae-chun
No.54 —
Yong Fu
Status: New Entry
Location: Hong Kong, China
Notable name: Chef Liu Zhen
No.53 —
Ta Vie
Location: Hong Kong, China
Notable name: Chef Hideaki Sato
No.52 —
Bukhara
Location: New Delhi, India
Notable name: Chef JP Singh
No.51 —
Joo Ok
Location: Seoul, South Korea
Notable name: Chef Shin Chang Ho
This story first appeared in Lifestyle Asia Bangkok