Hot off the success of Hogwarts Legacy, Warner Bros. has announced a brand new game that's solely focused on the popular wizarding sport: Harry Potter: Quidditch Champions. Those who are old enough may have experienced the joy of playing Harry Potter: Quidditch World Cup, which was the only game that put gamers on broomsticks and made us feel the thrill of Quidditch. Well, some of the Harry Potter games based on the films did have Quidditch, but barely. And Quidditch World Cup wasn't exactly fast-paced. But it was the only thing we got. When Hogwarts Legacy was announced, one of the things gamers wanted to know was whether Quidditch was part of the game. After all, it's an integral part of the Hogwarts experience, so when the developers said no, fans were disappointed. But now Warner Bros. has revealed that a new game is in the works—and it's all about Quidditch.
Get a true Qudditch experience with the upcoming Harry Potter: Quidditch Champions
Harry Potter: Quidditch Champions comes from Warner Bros. Games and developer Unbroken Studios. The game has apparently been in development for years, which might explain why Hogwarts Legacy decided to leave out the wizarding sport. The game will be a "fast-paced, competitive multiplayer game", which sets it apart from its predecessor if it delivers on what it promises.
Like Hogwarts Legacy, players will get to customise their characters to their liking. Alongside Quidditch, the game's FAQ also mentions "other broomstick adventures" but doesn't elaborate on it. Whether the game will be limited to matches between Hogwarts houses or take players on the Quidditch World Cup like the 2003 game remains to be seen.
Harry Potter: Quidditch Champions is set to be released on PC and consoles, though which consoles haven't been specified yet. There also hasn't been a release date announced so keep your eyes peeled for updates.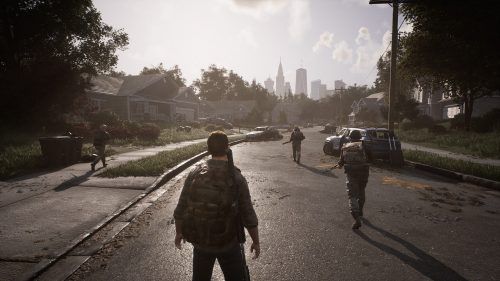 If you want to be one of the players who participate in the playtest, you can sign up for it here.
[Hero image: WB Games]
This story first appeared on Lifestyle Asia Bangkok