Atlanta-born Halle Lynn Bailey has created her own historic legacy as the first woman of colour to be cast by Disney to portray a traditionally white princess in the upcoming live-action remake of The Little Mermaid. The much-awaited flick is all set to release on 26 May 2023.
However, born to Courtney and Doug Bailey, the American singer is so much more than just The Little Mermaid. From singing covers on YouTube with her sister Chloe and being discovered by Beyoncé to performing at the 2019 Super Bowl and finally getting cast as Disney's new little mermaid, Halle has had an interesting journey.
Lesser-known facts about Halle Bailey you may not know
A musical prodigy Bailey has been passionate about music since she started performing at various events as early as four.
At the age of 11, she launched a YouTube channel along with her sister, under the name Chloe and Halle. Their first video, a cover of Beyoncé's "The Best Thing I Never Had" was released in July 2011. It currently has over seven million views and over one million likes. Other than Beyoncé, the duo has covered multiple other celebrated artists such as John Legend, Rihanna, Alicia Keys, Miley Cyrus and Adele.
Grammy nominations Following the success of their initial YouTube covers, the Bailey sisters officially named their duo Chloe x Halle and changed their YouTube channel name to the same. Since then, the duo has released a mixtape titled The Two Of Us (2017), two extended plays — Uncovered (2017) and Sugar Symphony (2016), and two studio albums — The Kids Are Alright (2018) and Ungodly Hour (2020).
Halle has co-written all the Chloe x Halle songs along with her sister and even produced several of them.
The Two of Us, which featured the hits "Used to Love" and "Too Much Sauce," was named one of Rolling Stone's Best R&B Albums of 2017.
Their 2018 debut album, The Kids Are Alright, earned them their first two Grammy nominations for Best Urban Contemporary Album and Best New Artist at the 61st Grammy Awards.
At the 63rd Annual Grammy Awards, the duo's 2020 hit track "Do It" was nominated for Best R&B Song, while Ungodly Hour earned the nomination for Best Progressive R&B Album.
Additionally, Halle and her sister got their fifth Grammy nomination with Best Traditional R&B Performance for "Wonder What She Thinks Of Me".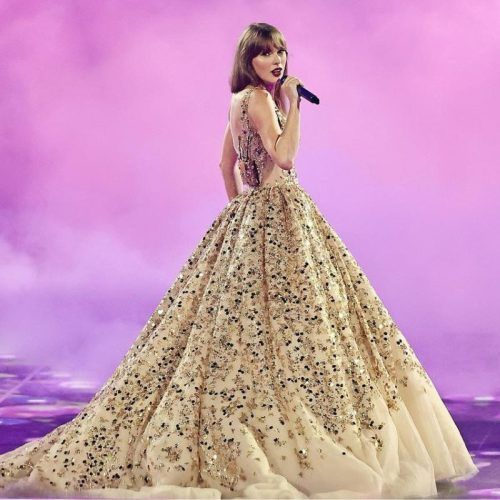 Beyoncé played fairy godmother in Halle Bailey's success According to a 2016 Rolling Stone report, Halle was first discovered by Beyoncé after the pop queen came across Chloe x Halle's cover of her track "Pretty Hurts." This was followed by Queen Bey sharing the clip on her Facebook page in 2014, and finally securing the musical duo a contract worth USD 1 million dollars with her label Parkwood Entertainment in 2015.
She has since been a mentor to Bailey and even invited Chloe and Halle to open for her during the European leg of her 2016 Formation World Tour. The same year, Halle and her sister made guest appearances in Beyoncé's visual album, Lemonade, among other pop-culture figures such as Serena Williams and Zendaya.
In 2018, they opened for Beyoncé and her husband Jay-Z's joint tour, On the Run II, alongside DJ Khaled.
Recently, Halle and her sister were given a nod by Beyoncé in the latest remix of her song "Break My Soul" featuring Madonna.
Halle Bailey's dive into Hollywood Before bagging the role of Ariel in the remake of The Little Mermaid, Bailey had already made a mark in Hollywood with several acting stints over the years.
Bailey has films like Last Holiday (2006) and Let It Shine (2012) to her credit. She also earned praise for her performance in the Disney series Austin & Ally (2013), Tyler Perry's House of Payne (2007) and ABC's Grown-ish (2018).
Cast as Ariel owing to a singing background
Timeless. 💙

Experience Disney's #TheLittleMermaid, only in theaters May 26. pic.twitter.com/k7IO3mGAVi

— Disney (@Disney) May 7, 2023
After conducting multiple auditions, director Rob Marshall finally found the perfect Ariel for his upcoming film, The Little Mermaid, in Bailey. And, being an established singer was a major plus point for her.
Talking about The Little Mermaid, Marshall said in a statement, "After an extensive search, it was abundantly clear that Halle possesses that rare combination of spirit, heart, youth, innocence, and substance — plus a glorious singing voice — all intrinsic qualities necessary to play this iconic role," as per Variety.
Halle Bailey's ever-growing net worth According to Celebrity Net Worth, Bailey has a net worth of USD 1 million.
The "Do It" singer's wealth comes mostly from Chloe x Halle group projects, collaborations, streams (audio/videos), album sales, royalties, ads and brand campaigns.
Additionally, she has also been pursuing an acting career for a long time other than the upcoming Disney movie. She also has the musical drama, The Color Purple, in the pipeline. It is an adaptation of Alice Walker's 1982 novel of the same name.
Halle Bailey's dramatic outfits Bailey has her A-game on when it comes to dressing up for special events.
Some of her most iconic looks include her 2022 Halloween costume as Avatar's Neytiri and the dress with black tribal prints and intricate details at the WACO Theater Center's second-annual Wearable Art Gala in Los Angeles.
During the 2023 Oscars, Bailey looked nothing less than Ariel in the ethereal aquamarine blue Dolce & Gabbana gown. Not to mention her jaw-dropping Gucci ensemble at Met Gala 2023 — the sheer white sparkling lace halter-neck gown with a dramatic ruffled cape — undoubtedly made heads turn on the red carpet.
A handmade jewellery line
been making jewelry for a while but thinking about selling you guys some if you're interested!! pic.twitter.com/57ashTuG9f

— Halle (@HalleBailey) April 11, 2021
The actor runs a handmade jewellery line on Etsy called Hallelujah Jewelry. Her store features beaded necklaces and hoop earrings that she's been making as a hobby.
Her items were sold out soon and in a recent Question and Answer session on her own YouTube channel, Bailey mentioned that she would open the store again and restock eventually. She added that jewellery-making has always been therapeutic for her.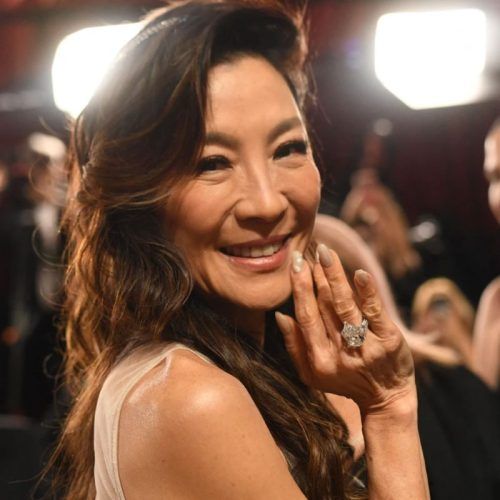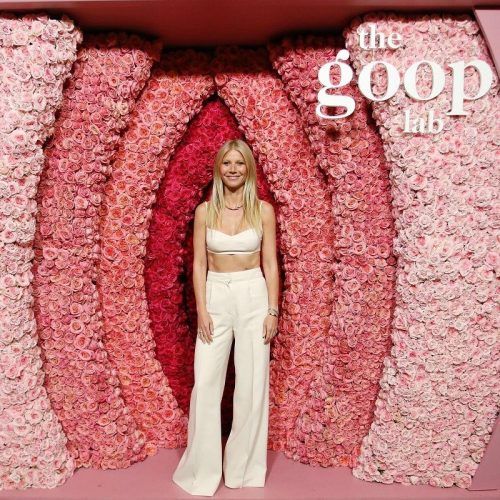 Hero and featured images: Courtesy Halle Bailey/Twitter
This story first appeared on Prestige Malaysia.
written by.
Sushmita Mahanta
A PhD research scholar, Sushmita is a full-time writer and a part time poet. Notepads are Sushmita's one true love -- the unbothered victims drowned in the ink of her pen. An avid fan of K-pop and K-dramas, she mostly writes about Korean culture and entertainment. When not writing, Sushmita is dancing, reading, collecting books, learning about fashion, art, motion pictures, and appreciating BTS.