One of the most famous girl groups in the world can add another achievement to their already long list as Korean Air has unveiled a plane with a Blackpink design.
The indicators of when you've finally made it in life can vary. For some, it might be getting your book published. For others, it may be having a million in your account. But if your face is on the side of a major airline's plane, that's an undeniable sign you've made it in life.
Blackpink, arguably the biggest K-pop girl group in the world, needs no introduction nor does it need anything else to boost their popularity. But Korean Air has decided to pay homage to the girl group and possibly one of the main ambassadors of Korean culture and music to the world by dedicating a special plane with all the members featured on the side.
Korean Air unveils their Blackpink plane The Blackpink-themed plane was unveiled by Korean Air vice president Cho Won Tae and South Korean Prime Minister Han Deok Soo. The plane was made to promote the city of Busan's candidacy to host Expo 2030, a world's fair that is set to happen within the aforementioned year. Busan is facing off against other cities like Riyadh, Rome, and Odessa, with the host city set to be confirmed sometime this year.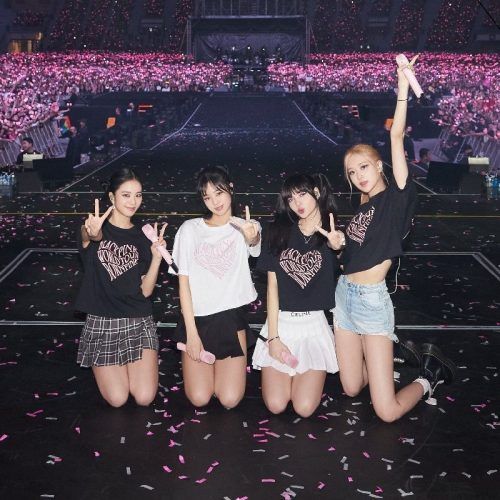 Korean Air hasn't revealed whether the plane will be available for domestic or international flights—or even if it will be utilised for commercial use at all. The publicity event, which unveiled the plane, had a number of Korean Air crew take pictures alongside the specially designed B777-300. But aside from that, the event seemed to be just a photo op. We can hope though that the plane would at least be available for the public to take pictures with, or if we can dream a little more, maybe Korean Air would actually have a full Blackpink-themed flight. What's better than getting on a flight decked out in Blackpink decor with a free light stick for each passenger and a possible surprise appearance from the girls? Maybe Jennie will be the one actually flying the plane. That was a joke… maybe.
[Hero image: Korean Air/Facebook]
This story first appeared on Lifestyle Asia Bangkok