The Oscars 2023 have everyone in celebratory spirits. Understandably so, as there are so many films deserving of awards this year. Let's look at some of the best reactions and Oscars 2023 memes on Twitter.
The film industry is cutthroat. It's filled with hardworking individuals working hard to get their products recognised, and there are only so many films that can fit into the time slots waiting to be played on the silver screen. The Oscars give flowers to the people that manage to showcase their talents with their films. This is why it's one of the biggest accolades a person working in film can receive, and why everyone is celebrating when the film they love wins.
Filled with plenty of emotion the year after The Slap, here are the best, most hilarious and most heartfelt Twitter reactions and memes to the 2023 Oscars.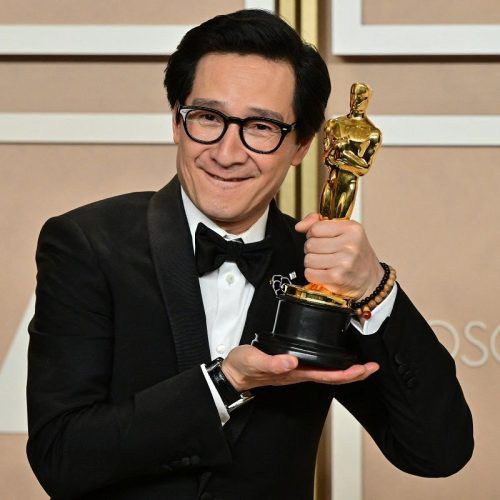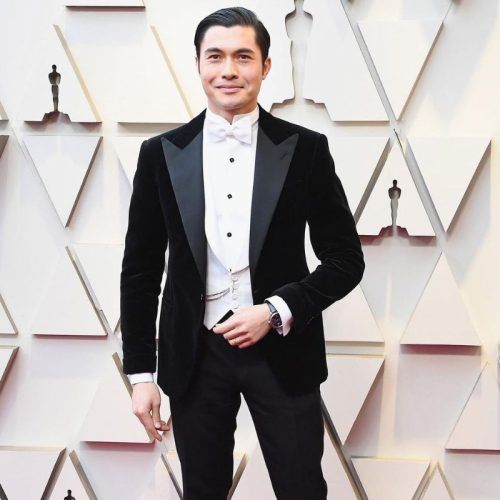 Oscars 2023: Twitter reactions and memes
Did you catch this awkward interaction?
Lol Hugh Grant just gave the most dickish red carpet interview I've ever seen—

Ashley Graham: Who are you most excited to see tonight?!

Hugh: To see?

AG: To see win

Hugh: No one in particular

AG: Okay. Who are you wearing?

Hugh: My suit

— Laura Bassett (@LEBassett) March 12, 2023
But also this
OK, Hugh Grant describing himself as "basically a scrotum" is now my favorite #Oscars moment ever. #AcademyAwards

— John Trumbull (@TrumbullComic) March 13, 2023
Relatable
Jimmy Kimmel's monologue was actually perfect because it has captured the vibe of 2023: Pretending that everything is totally normal and fine and normal and don't worry about it it's fine

— Kelly Lawler (@klawls) March 13, 2023
Andrew Garfield wins most gif-able moment at the 2023 Oscars
only thing i liked about jimmy kimmel's monologue was this andrew garfield reaction pic.twitter.com/X1ujr1cash

— NOSTALGIA (@notgwendalupe) March 13, 2023
Legends supporting legends
My emotions. Can't stop crying. We all bow down to you, Queen. 💛💛💛💛💛💛💛💛💛💛💛💛💛💛💛💛 #Oscars

— Ken Jeong (@kenjeong) March 13, 2023
Michelle Yeoh looks amazing always
"and ladies don't let anybody tell you you're ever past your prime" #Oscars pic.twitter.com/shEetSW72O

— GLAAD (@glaad) March 13, 2023
Still won a place in our hearts
My final tweet of the night. My favourite film of 2022, and one of my favourites this century so far. Thank you for existing, The Banshees of Inisherin. Maybe the Oscars don't appreciate you enough, but we certainly do. pic.twitter.com/1emAkP5gA8

— Sethsfilmreviews (@sethsfilmreview) March 13, 2023
Can't believe it took The Academy this long—95 years, really?
Felt the history in that hug between Halle Berry and Michelle Yeoh. First Black actress to win Best Actress Academy Award presents award to first Asian Best actress winner. #Oscars pic.twitter.com/a3Yhe6qLAH

— Sherrilyn Ifill (@SIfill_) March 13, 2023
James Hong deserves all the flowers
Everybody. James Hong, 94 years old, is up on the stage holding an Academy Award. #Oscars pic.twitter.com/AH9bLORbVS

— Phil Yu (@angryasianman) March 13, 2023
When Bollywood gets nominated for a musical category, all the others might as well pack it up
Global glory for RRR🇮🇳

And the Oscar goes to… #NaatuNaatu 👏🙌 pic.twitter.com/zO17HpjtEO

— Ashwini Vaishnaw (@AshwiniVaishnaw) March 13, 2023
Oh, Jenny
Find someone who looks at you the way Colin Farrell looks at Jenny the donkey. #Oscars #AcademyAwards pic.twitter.com/6iQbhcPzd5

— Garin Pirnia (@gpirnia) March 13, 2023
True story
not to overexaggerate but I would go to war for jenny the donkey

— Conor Ryan (@ConorRyan_93) March 13, 2023
Look at the pure joy on his face
HARRISON FORD PRESENTING AN OSCAR TO KE HUY QUAN. RIVER OF TEARS pic.twitter.com/1gq4uXPgGI

— k • 🐯⚖️ (@ripleysdaya) March 13, 2023
Also same
me stealing an oscar so i can give it to paul mescal pic.twitter.com/nYRniwGXcu

— grace dante (@misslefroy) March 11, 2023
That dresssss
Janet Yeoh, mother of Michelle Yeoh, celebrates during a live viewing at a cinema in Malaysia after her daughter won the Oscar for best actress.

"I have to dedicate this to my mom and all the moms in the world," Michelle Yeoh said during her speech. https://t.co/ZZrf9Ix6hH pic.twitter.com/nzT6mkfi1x

— The Associated Press (@AP) March 13, 2023
Lastly, just to put things in perspective for you:
View this post on Instagram
This story first appeared in Lifestyle Asia Bangkok