Most of our favourite actors are not just great performers but are adept at making money too. And, the richest actors in the world include some of the regulars on multiple 'rich lists' as well as those who are past their prime.
According to the famous Twitter handle 'World of Statistics', or @stats_feed, the eight-member rich list of actors who have earned at least USD 500 million, mostly has stars from the American film industry. There are only two non-Americans and both are from Asia – India's Shah Rukh Khan and Hong Kong's Jackie Chan.
Of these, only two are billionaires and both are primarily known for their comic performances. They are Jerry Seinfeld and Tyler Perry.
Richest actors in the world:

🇺🇸 Jerry Seinfeld: $1 Billion
🇺🇸 Tyler Perry: $1 Billion
🇺🇸 Dwayne Johnson: $800 million
🇮🇳 Shah Rukh Khan: $770 million
🇺🇸 Tom Cruise: $620 million
🇭🇰 Jackie Chan: $520 million
🇺🇸 George Clooney: $500 million
🇺🇸 Robert De Niro: $500 million

— World of Statistics (@stats_feed) January 8, 2023
These are the richest actors in the world
Jerry Seinfeld Worth: USD 1 billion
Jerome Allen Seinfeld, better known as Jerry Seinfeld, is a legendary American comedian whose TV show, Seinfeld (1989–98), is hailed as one of the greatest entertainment programmes in American popular culture.
After a string of stand-up performances, Seinfeld got a major break with an appearance on The Tonight Show in 1981. By the end of the decade, he was one of the biggest names on American television.
The success of Seinfeld has been the biggest contributor to his net worth. Seinfeld produced the show and acted in it, both of which brought him millions of dollars during the long run of the show.
According to TIME magazine, he earned USD 267 million in 1998 alone – the final year of the show. The report says that he "raked in billions after that year's finale." This came through syndication deals, and in 2021, through Netflix's five-year acquisition of the show for USD 500 million.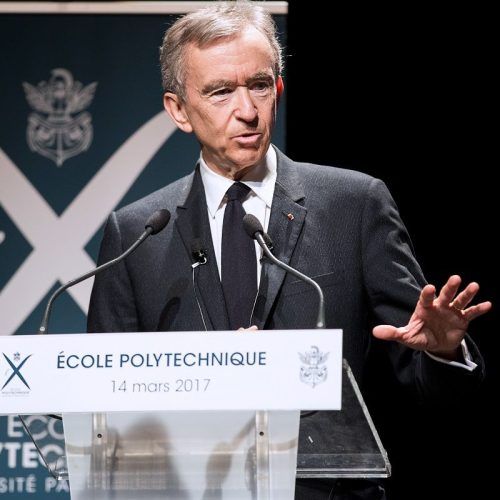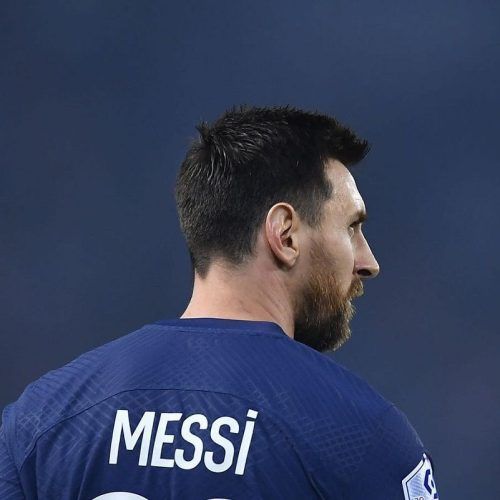 Tyler Perry Worth: USD 1 billion
Perry is a renowned American entertainer, who is best known for creating and playing the character Madea – a gun-toting grandma – in a series of plays, TV shows and films.
A massive hit with audiences, the character appeared in 11 movies in total over a period of 15 years till 2019. All the films were made in partnership with distributor Lionsgate.
As per a Newsweek report, the films earned over USD 670 million at the box office. This, in turn, helped Perry make around USD 290 million in profits and fees. In fact, Perry was named the Highest-Paid Man in Entertainment by Forbes for earning USD 130 million between May 2010 and May 2011, most of which was on the back of the Madea film franchise.
In all, Perry made 21 films with Lionsgate including the Madea films. As per Comscore, the films together earned over USD 1 billion in ticket sales alone.
But Perry's fortune isn't just from the earnings generated by the character's success. He built a movie studio after buying a part of 19th century army base Fort McPherson in 2015 for USD 26 million.
This is the studio where Black Panther (2018), the critically and commercially acclaimed film of the Marvel Cinematic Universe (MCU) was filmed. Reports suggest that the studio is worth USD 280 million.
Among his other assets are a private aircraft, and an eight-bedroom mansion in Beverly Hills which was rented by Prince Harry and Meghan Markle when they moved to the US.
Dwayne Johnson Worth: USD 800 million
Famously known by his WWE moniker The Rock, Johnson has topped Forbes' highest-paid actors list multiple times. In 2022, he was listed by the magazine as the fourth highest-paid entertainer with earnings of USD 270 million in a single year.
He was one of the few actors to even make it to the list, but Forbes noted that it came largely on the back of his tequila brand Teremana. A quarter of his earnings, which represented pretax earnings, minus fees for representation, for 2021, came from his roles in the year's films such as Jungle Cruise and Red Notice.
Of course, films such as DC Extended Universe's Black Adam (2022) earned him hefty pay cheques which can be around USD 20 million per movie. Johnson also makes money as one of the most-followed celebrities on Instagram.
His successful lifestyle business, the Under Armor line Project Rock, also contribute to his massive wealth.
Shah Rukh Khan Worth: USD 770 million
Shah Rukh Khan, or SRK as he is popularly referred to, continues to be one of the most bankable superstars in the Indian film industry. Khan made his cinematic debut with the cult classic Deewana (1992) and ruled the Bollywood box office through the 1990s and much of the 2000s.
Khan is the only Indian on the list that was put out by the World of Statistics Twitter handle. Based on the list, he is also the richest Asian actor in the world.
Though Khan earned much of his millions on the back of the blockbuster success of his movies, he is also a successful businessman. He launched the production house Red Chillies Entertainment in 2002 along with his wife Gauri Khan. The production house has since backed several hit movies including Main Hoon Na (2004), Om Shanti Om (2007) and My Name Is Khan (2010). SRK's upcoming films, Jawan and Dunki, are also being produced by Red Chillies Entertainment.
The company also co-owns the Indian Premier League (IPL) cricket team Kolkata Knight Riders as well as the Caribbean Premier League (CPL) team Trinbago Knight Riders.
SRK is also the face of several prominent brands. Apart from the long list of products he endorses, the actor has also been the brand ambassador of Dubai tourism since 2016.
Tom Cruise Worth: USD 620 million
Cruise became the highest-paid actor in the world following the blockbuster success of his film Top Gun: Maverick (2022).
Cruise's salary, or the amount he charges per film, hasn't changed much in recent years and hovers between USD 12 million and USD 14 million. But according to Variety, he takes a percentage of the movies' first-dollar gross. This is a clause which helps him earn a bonus even before the studio breaks even, thus securing a large portion of his money.
Top Gun: Maverick earned over USD 1 billion at the box office and is the second highest-grossing film of 2022. The film's earnings translate to a huge amount for Cruise as his bonus.
The actor is also reprising his iconic role of Agent Ethan Hunt in two upcoming instalments of the Mission: Impossible franchise, which goes on to add to his overall net worth.
Jackie Chan Worth: USD 520 million
The Hong Kong martial arts acting legend has had a very long and bankable career in both Asian cinema and Hollywood.
Chan has spent around six decades in the world of entertainment, acting, producing and action-directing several acclaimed films.
According to Forbes, his films have grossed over USD 2.6 billion at the worldwide box office. Some other reports place this figure at more than USD 5 billion for all his films.
Forbes also says that Chan, who has long been one of the richest actors in the world, also has his own line of movie theatres and earns from endorsements and producer credits.
George Clooney Worth: USD 500 million
The Hollywood icon is known as much for his movies as for his activism. But Clooney topped Forbes' list of the World's Highest-Paid Actors in 2018 for a business reason and not for earnings from films.
His tequila brand Casamigos, which he co-founded with Kaia Gerber's father Rande, was sold for USD 700 million to British liquor maker Diageo in 2018. This helped Clooney's earnings skyrocket to USD 239 million, and the top spot on Forbes' list.
His dashing good looks made Clooney a magnet for brands. As such, a major source of his earnings is endorsement deals with the likes of luxury watchmaker Omega, auto giant Fiat and coffee brand Nespresso.
He also reportedly owns properties worth USD 100 million with wife Amal. And though his blockbuster movie days appear to be behind him, the two-time Academy Award winner reportedly charges up to USD 20 million per film.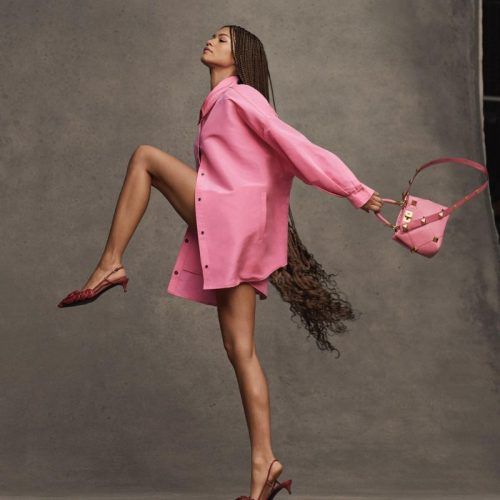 Robert De Niro Worth: USD 500 million
One of the greatest actors of all time, Robert De Niro has been at the forefront of classic cinema since the early 1960s.
His net worth became public in 2021 during his divorce battle with second wife Grace Hightower, to whom he was married from 1997 to 2018. Court filings indicated that he was worth at least USD 500 million.
Apart from his movie earnings, De Niro is also the co-founder of the acclaimed Nobu restaurant franchise which reportedly generates several hundred million dollars in annual revenue.
(Main image: Courtesy IMDb; Featured image: Courtesy © PATHAAN LOOK/IMDb)
This story first appeared on Lifestyle Asia India
written by.
Manas Sen Gupta
Manas enjoys reading detective fiction and writing about anything that interests him. When not doing either of the two, he checks Instagram for the latest posts by travellers. Winter is his favourite season and he can happily eat a bowl of noodles any time of the day.