The election results are clear and the memes are hilarious. Here are some of the best memes about the 2023 Thai Election.
The people of Thailand have spoken and a new ruling party is set to take their place in the government. The votes speak for themselves and the results are clear, but this is 2023. Votes aren't the only way people make their voices heard. We do that in memes, too.
People on the interwebs got to work on making memes revolving the election, and fortunately, some of them are in English and utterly hilarious. And since we here at Augustman love our memes (if that isn't obvious already), we had to take the opportunity to collect some of our favourite Thai Election '23 memes.
[Hero and Featured Image Credit: Element 5 Digital/Unsplash]
The 2023 Thai election in memes
The election has shown that the majority of the country wants a change from the status quo, with the Move Forward Party winning a majority of the seats and the Pheu Thai Party coming a close second. Forming a government is now the main concern, and while some are still a little anxious because a late-game plot twist could perhaps undo all of this, many are just revelling in what feels like a victory that's been sought after for a long time.
In true internet fashion, memes started popping up as the results came in. Actually, memers already got busy even as election season started. One netizen decided to give each of the party leaders the Barbie poster treatment and was brutally, brutally honest. Others, who were probably anxiously refreshing their browsers and phones every five seconds well into the early hours of the morning, made light of their sleepless night. Someone else decided to hone in on the awkward moment between CNA correspondent Saksith Saiyasombut and the United Thai Nation Party leader who said, "We speak only Thai."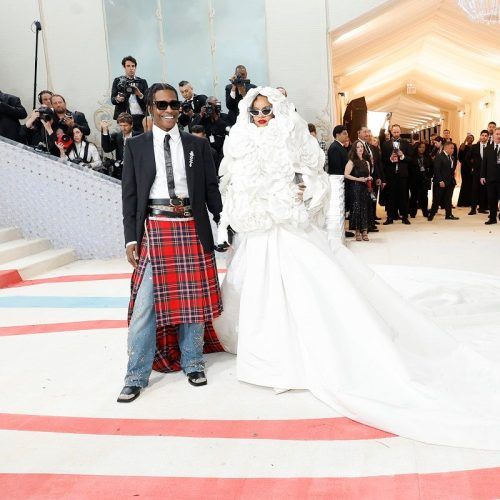 As a new day dawns on the nation, celebrate by perusing through a few of our favourite memes we've found on the net.
Spicy and tense.#ThaiElection23 #เลือกตั้ง66 pic.twitter.com/7yNtsUfdZ0

— น้องทวิ๊ตไม่เอากกต.ชุดนี้ค่ะ (@Twittixx_) May 15, 2023
are you ready?!!! no, no, no…. #WeSpeakOnlyThai #ThaiElection23 pic.twitter.com/o2vYx7avz8

— kwackman (@_kwackman) May 15, 2023
View this post on Instagram
View this post on Instagram
View this post on Instagram
View this post on Instagram
มีมใหม่ได้เกิดขึ้นแล้วค่ะ 5464455563646464 #เลือกตั้ง66 pic.twitter.com/rRAD5peC89

— กุอยากชื่อส้ม (@tenapril04) May 15, 2023
This story first appeared on Lifestyle Asia Bangkok