Taylor Swift has a new rumoured boyfriend, and his name is Matty Healy.
It is being speculated that Swift is dating The 1975's frontman ever since her split with Joe Alwyn, as per The Sun. Back in January, Swift made a special appearance at The 1975's show at O2 London and even sang the band's popular song 'The City' along with her own smash-hit Anti-Hero.
View this post on Instagram
Now some of you must be wondering, who exactly is The 1975's Matty Healy? Well, let's find out who he is while also deep diving into his career achievements, net worth and personal life.
Who is Taylor Swift's rumoured boyfriend Matty Healy?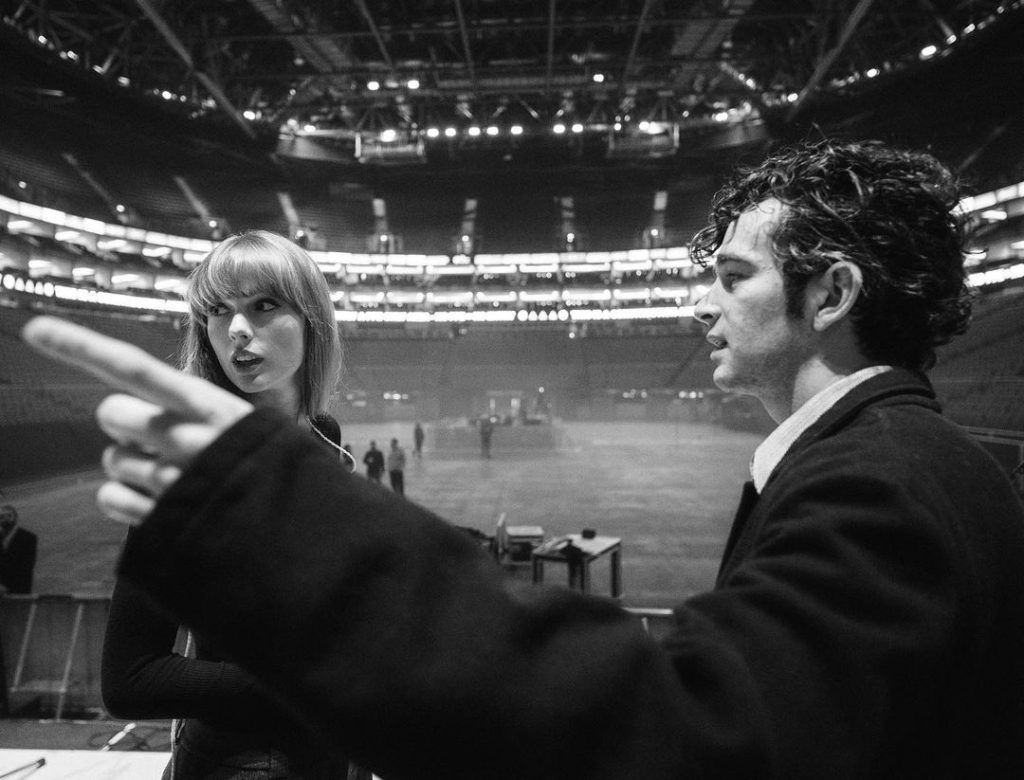 Born in 1989, Matty Healy is the enigmatic frontman of The 1975 and is known for his distinctive voice, captivating stage presence, and unique approach to music. He is the son of actor Tim Healy and actress Denise Welch.
With multiple critically acclaimed albums and a dedicated fan base, let's take a look at his notable accomplishments and the impact he has made within the realm of music.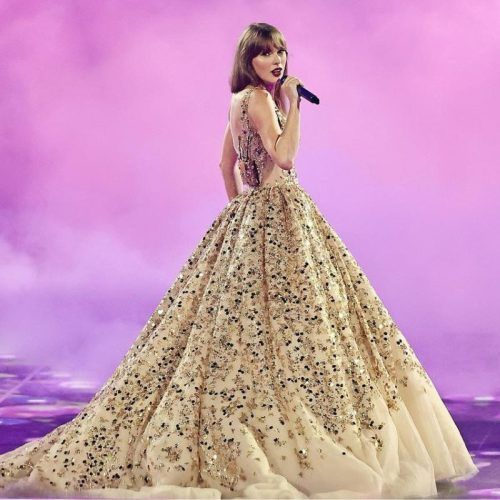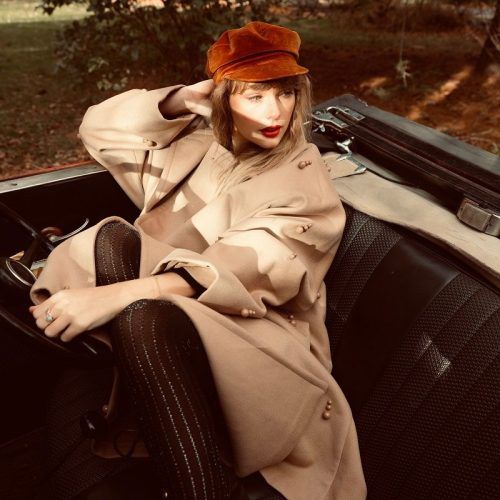 Matty Healy's career highlights
In 2002, Matty Healy formed The 1975 with Adam Hann, Ross MacDonald, and George Daniel while attending Wilmslow High School in Cheshire, England. Their shared passion for music led them to experiment with various genres, blending elements of indie rock, pop and electronic. The band got its name from an inscription found in a book of Beat poetry belonging to Healy's mother.
The band started off by releasing four EPs between 2012-2013 – Facedown, Sex, Music For Cars and IV, which went on to become the foundation of their successful album releases. As of now, the group has released five albums – The 1975, I Like It When You Sleep, for You Are So Beautiful Yet So Unaware of It, A Brief Inquiry into Online Relationships, Notes on a Conditional Form and Being Funny in a Foreign Language. All five of these albums went on to top the UK Albums Chart.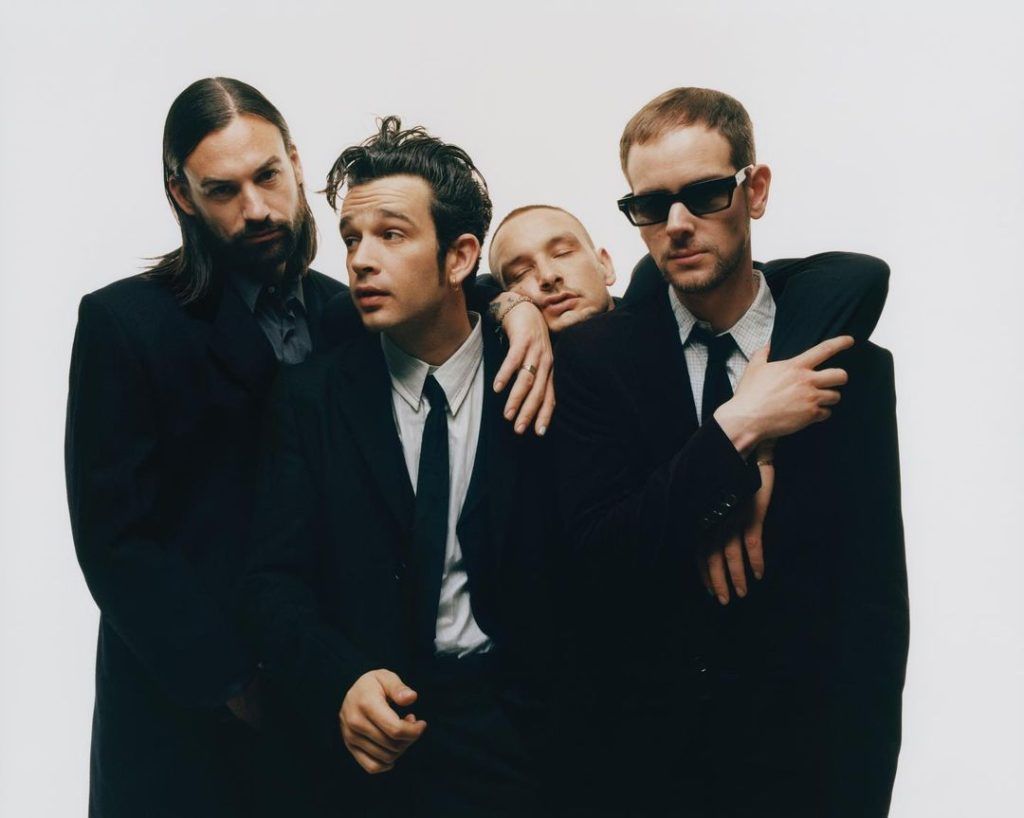 Healy's excellent songwriting (a trait he shares with his rumoured new girlfriend) is evident from The 1975's songs which explore themes of love, heartbreak, self-discovery, mental health and societal issues. He has an uncanny ability to craft introspective and relatable lyrics, often drawing inspiration from personal experiences. It's because of this that Healy has been able to deeply connect with fans who identify with his music.
Some of the band's biggest hits include 'Chocolate', 'Sex', 'Robbers', 'Somebody Else', 'The Sound', 'A Change Of Heart', 'Love It If We Made It', 'About You', 'Oh Caroline' and 'It's Not Living'.
Since their inception, The 1975 have had quite a successful career which includes multiple chart-topping hits, sold-out tours and winning prestigious awards like the BRIT Awards and the NME Awards. The band was also nominated twice for The Grammys in 2017 and 2020, respectively.
Matty Healy's net worth and personal life
As of May 2023, Healy's net worth is estimated to be USD 20 million.
The singer currently resides at his USD 1.5 million property in London. The house has been designed by Takero Shimazaki Architects and comes equipped with three bedrooms and arched doorways, glass flooring, a balcony, a hidden facade, a free-standing bath and brass fittings.
Beyond his musical endeavours, the singer has been vocal about social and political causes and has been an outspoken supporter of LGBTQ+ rights, often expressing his commitment to inclusivity and acceptance. Additionally, he has used his influence and platform to address topics such as addiction, mental health stigma and environmental issues.
(Hero and feature image credit: Courtesy Instagram/ The 1975)
Frequently Asked Questions (FAQs)
Question: Who is Matty Healy dating?
Answer: As of May 2023, it has been rumoured has Matty Healy is dating Taylor Swift.
Question: When did Matty Healy date Halsey?
Answer: Matty Healy dated Halsey between 2014 and 2015.
Question: Did Matty Healy write a song about Taylor Swift?
Answer: As of now, Matty Healy hasn't written a song about Taylor Swift.
Question: How old is Matty Healy?
Answer: Matty Healy is 34 years old.
written by.
Sanika Achrekar
Digital Writer, Augustman
Sanika lives for fashion and skincare. She enjoys writing about style, beauty, and lifestyle. She worked as a fashion writer for Man's World India magazine. When not writing about designers and trends, she likes to shop, travel, try new Sushi restaurants, practise pilates and rewatch her comfort shows.