In the world of tennis, the phrase "epitome of a late bloomer" has become synonymous with Jessica Pegula. Even though she has been around for nearly a decade in professional tennis, it is only in recent years that she has broken into the top 100 of the world rankings, and her career graph has been on an upward trajectory ever since. However, it's not just in women's singles events that Jessica Pegula has taken giant strides.
Her partnership with fellow American tennis player Coco Gauff in women's doubles events has become legendary in its own right. Pegula even features in mixed doubles events regularly. Given her consistent participation across multiple disciplines of tennis, Jessica Pegula is arguably one of the busiest players to play the sport.
More than her exploits on the tennis court, it is her staggering net worth that has caught the attention of netizens in the past few months, particularly during the 2023 Wimbledon Open. While tennis, as a sport, pays healthy dividends, Jessica Pegula's net worth amounts to billions of dollars― a figure that is unheard of for sports personalities to accumulate throughout their careers. Her impressive net worth certainly ranks her as the richest tennis player of all time, and one of the richest sports personalities in the world, if not the richest.
As the billionaire continues to impress everyone with her rock-solid performances in women's singles, women's doubles and mixed doubles events at the US Open 2023, we take a look at Jessica Pegula's immaculate net worth including her career earnings, all the brands she endorses and more.
An overview of Jessica Pegula's professional tennis career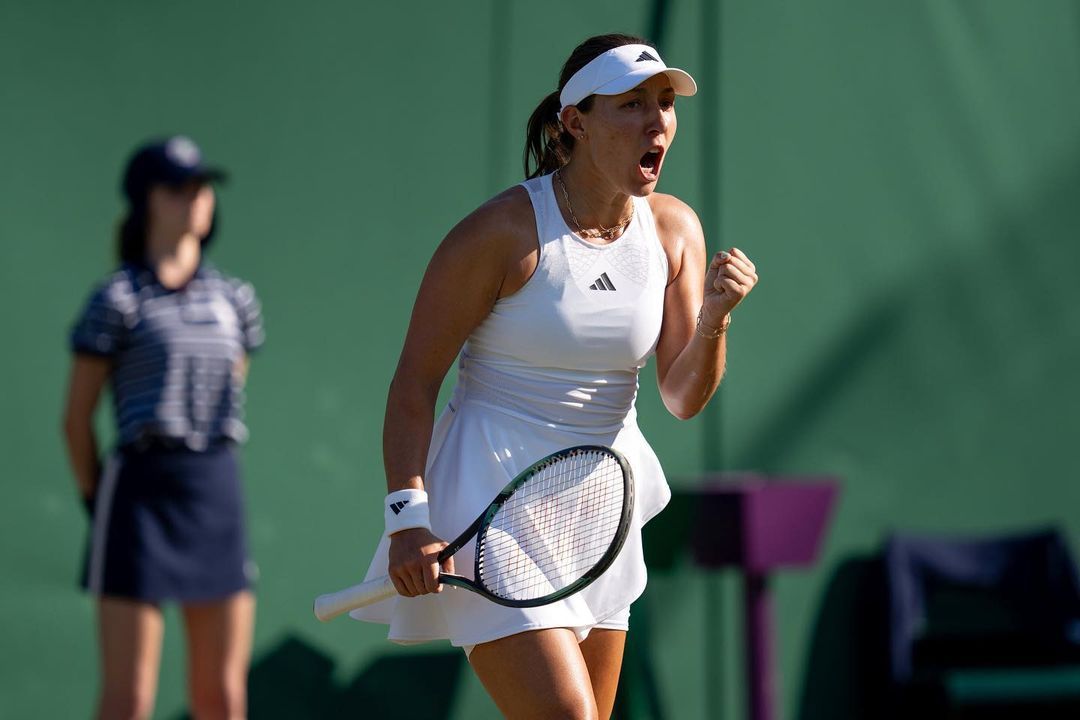 Born in Buffalo, New York, Jessica Pegula embarked upon her professional tennis career at the tender age of 17 when she was granted a wild card entry into the US Open 2011 doubles event in August 2011. Paired alongside fellow American tennis player Taylor Townsend, Pegula made it to the third round of the tournament where the duo was ultimately beaten by the third-seeded pair of Vania King and Yaroslava Shvedova.
It was in 2015 that Jessica Pegula made her women's singles debut at a major tournament when she featured in the qualifiers of the US Open that year. She got the better of Shuko Aoyama, Margarita Gasparyan and Melanie Oudin to qualify for the main event. After defeating Alison Van Uytvanck, Pegula fell to Dominika Cibulkova in three sets in the second round of the Grand Slam.
While she was playing regularly in WTA Tour events and major tournaments, Jessica Pegula had to wait till 2019 to break into the top 100 of the WTA singles rankings for the first time in her career. The same year, Pegula won her maiden WTA singles title at the Washington Open, defeating Italian player Camila Giorgi in the final. The win propelled her to a then-career-best ranking of world number 55.
Jessica Pegula made it to her first quarter-final in major tournaments at the 2021 Australian Open. However, she lost to eventual runner-up Jennifer Brady. The following year, Pegula made it to three quarter-finals in singles events at Grand Slams, namely the Australian Open, the French Open and the US Open. She even qualified for the 2022 WTA Finals in both singles and doubles events (partnering with Coco Gauff), becoming the first American woman to qualify for the WTA Finals since Sloane Stephens in 2018 and the first American to qualify in both singles and doubles events in the WTA Finals since Serena Williams and Venus Williams in 2009. Even though she did not have a respectable outing in either event at the WTA Finals, Jessica Pegula finished 2022 with a top 10 ranking in both disciplines (number 3 in singles and number 6 in doubles).
As of September 2023, Jessica Pegula is ranked third in the WTA singles rankings and holds the sixth spot in the WTA doubles rankings.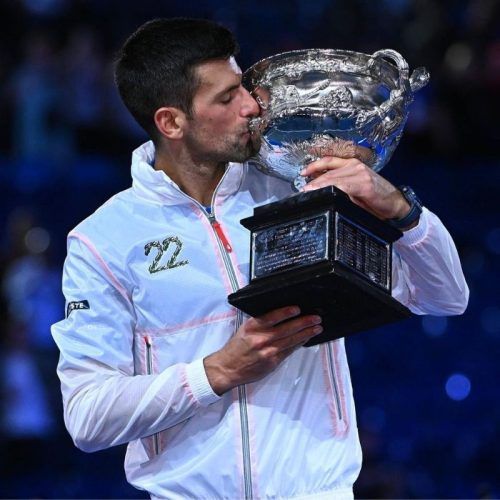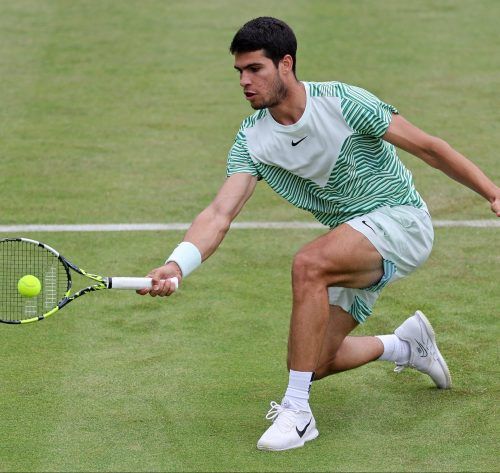 How much is Jessica Pegula's net worth in 2023 and why is it widely talked about?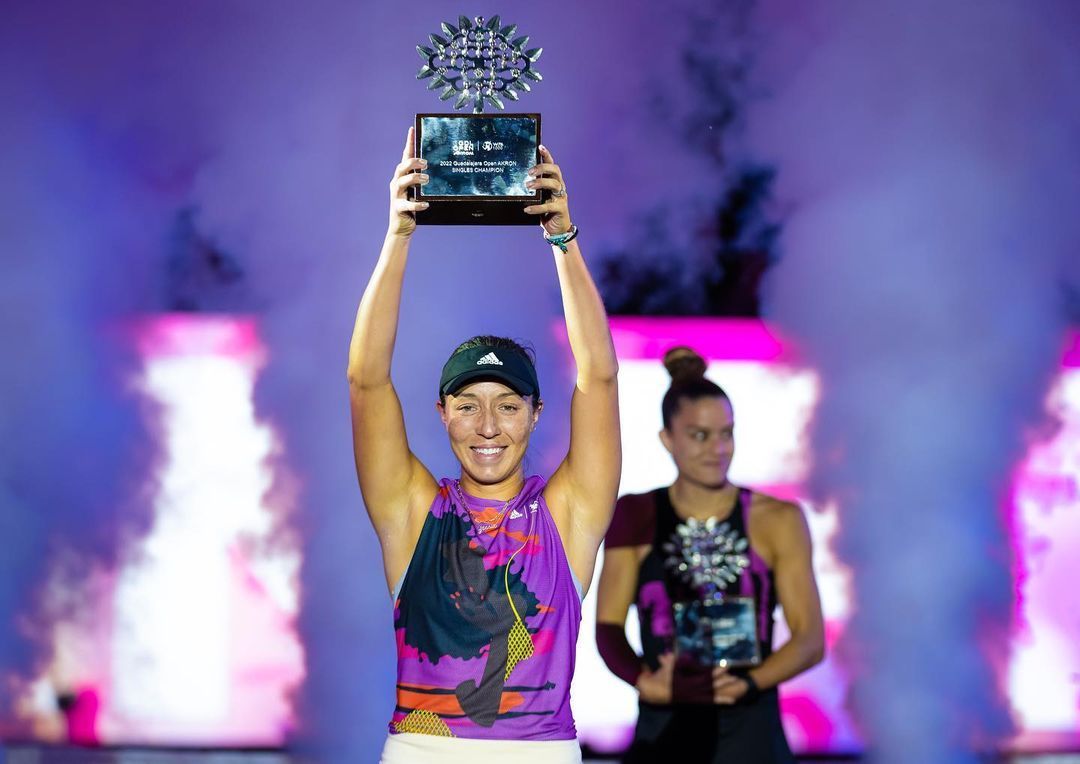 Any figure in billions is bound to draw the attention of people. Coupled with the fact that the number in question is about a sports personality's net worth, it is hardly unimaginable that people are bereft of words when looking at the figure.
According to various reports, Jessica Pegula's net worth, in 2023, stands at a mammoth USD 6.7 billion. That's right, a billion not a million! The massive figure can accommodate the combined net worths of tennis stalwarts such as Roger Federer, Serena Williams, Novak Djokovic, Rafael Nadal, Pete Sampras and Andre Agassi, just to name a few.
However, Jessica Pegula has been candid about her billion-dollar net worth not entirely being hers. In an interview during Wimbledon Open 2023, she blatantly mentioned that the net worth figure because of which people refer to her as a billionaire actually belongs to her parents. "I personally don't have that money. It's probably my dad's or my parents'. My family obviously is pretty well-known back in America," Pegula said.
For the unversed, Jessica Pegula is one of the five daughters of Terry and Kim Pegula, who are billionaires themselves. Her father, Terry Pegula, is the founder and owner of a natural gas drilling company East Resources. Terry and Kim Pegula also own the National Hockey League team Buffalo Sabres and the National Football League outfit Buffalo Bills.
A look at Jessica Pegula's career earnings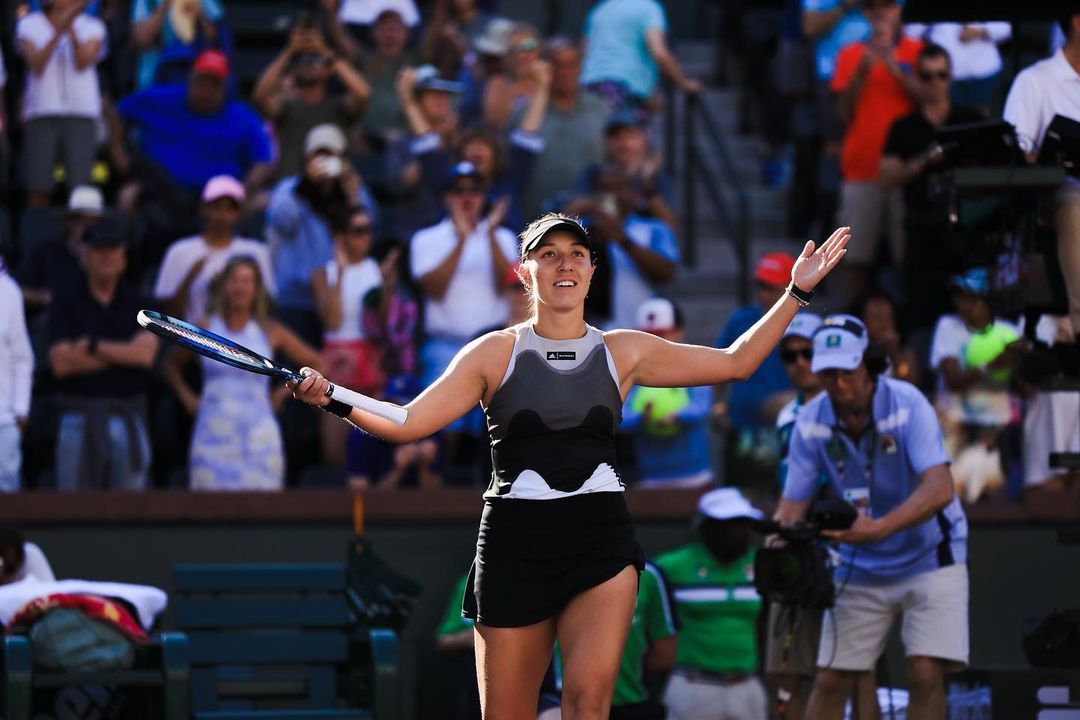 Jessica Pegula has been an active professional tennis player for over 12 years, and as such, it comes as little surprise that she has made a fortune out of her time on the tennis court. According to various reports, Jessica Pegula's overall career earnings to date stand at a little over USD 10 million. Annually, the ace tennis player earns around USD 1 million. A majority of Pegula's earnings (around USD 6.9 million) have come from the prize money that she has won from various tennis tournaments over the years. The rest of her income can be attributed to her earnings from all the brand endorsements she has in her kitty.
Which brands does Jessica Pegula endorse?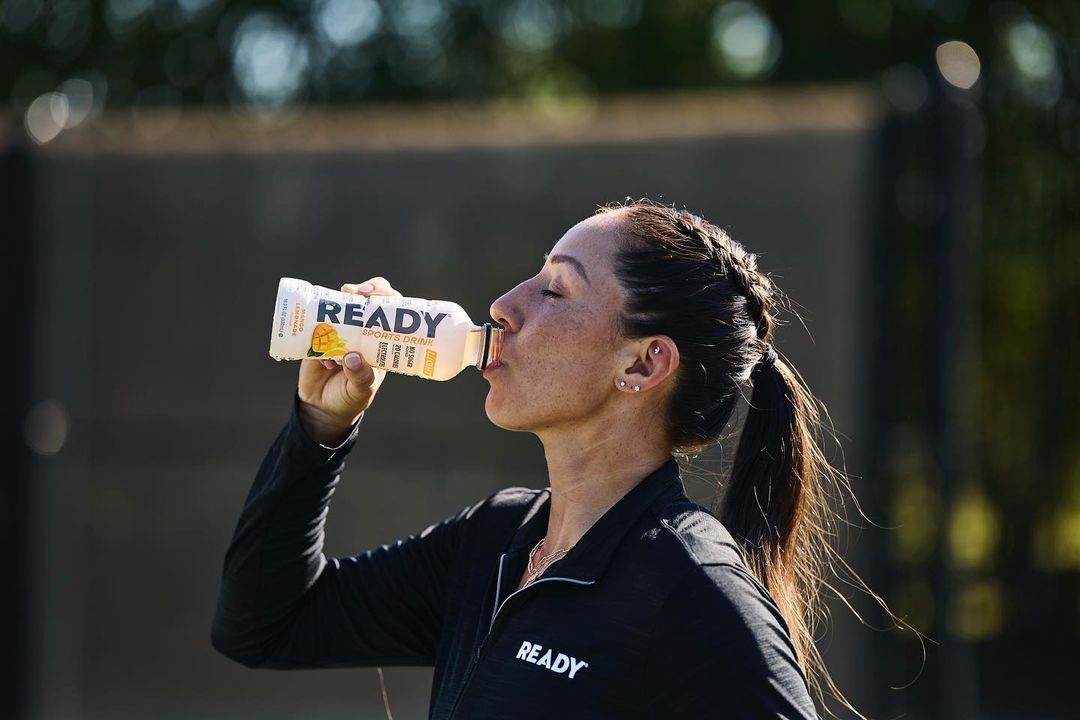 Unlike most tennis stars, Jessica Pegula has a limited number of brands in her endorsement portfolio. Nevertheless, the brands she endorses have widely contributed to her overall wealth.
German athletic apparel and footwear corporation Adidas has a long-standing deal with Jessica Pegula. According to the terms of the contract, the company supplies Pegula with clothes and shoes. The American tennis player has often been spotted sporting footwear from the Adidas Barricade tennis shoe range. Pegula also has an endorsement deal with Japanese sporting equipment manufacturer Yonex. As part of the deal, they provide Pegula with tennis racquets and of late, she has been using the Yonex Ezone 98 racquet.
In 2022, Jessica Pegula signed an endorsement deal with Ready Nutrition, a sports nutrition company that manufactures products like protein water, sports drinks and protein bars targeted at boosting the performance of athletes. Additionally, Jessica Pegula acts as a brand ambassador for Stella Artois, a renowned Belgian beer brand with whom she signed an endorsement deal in 2023.
Along with her husband, Taylor Gahagen, Pegula has also launched a skincare brand named Ready24.
Is Jessica Pegula involved with works of charity?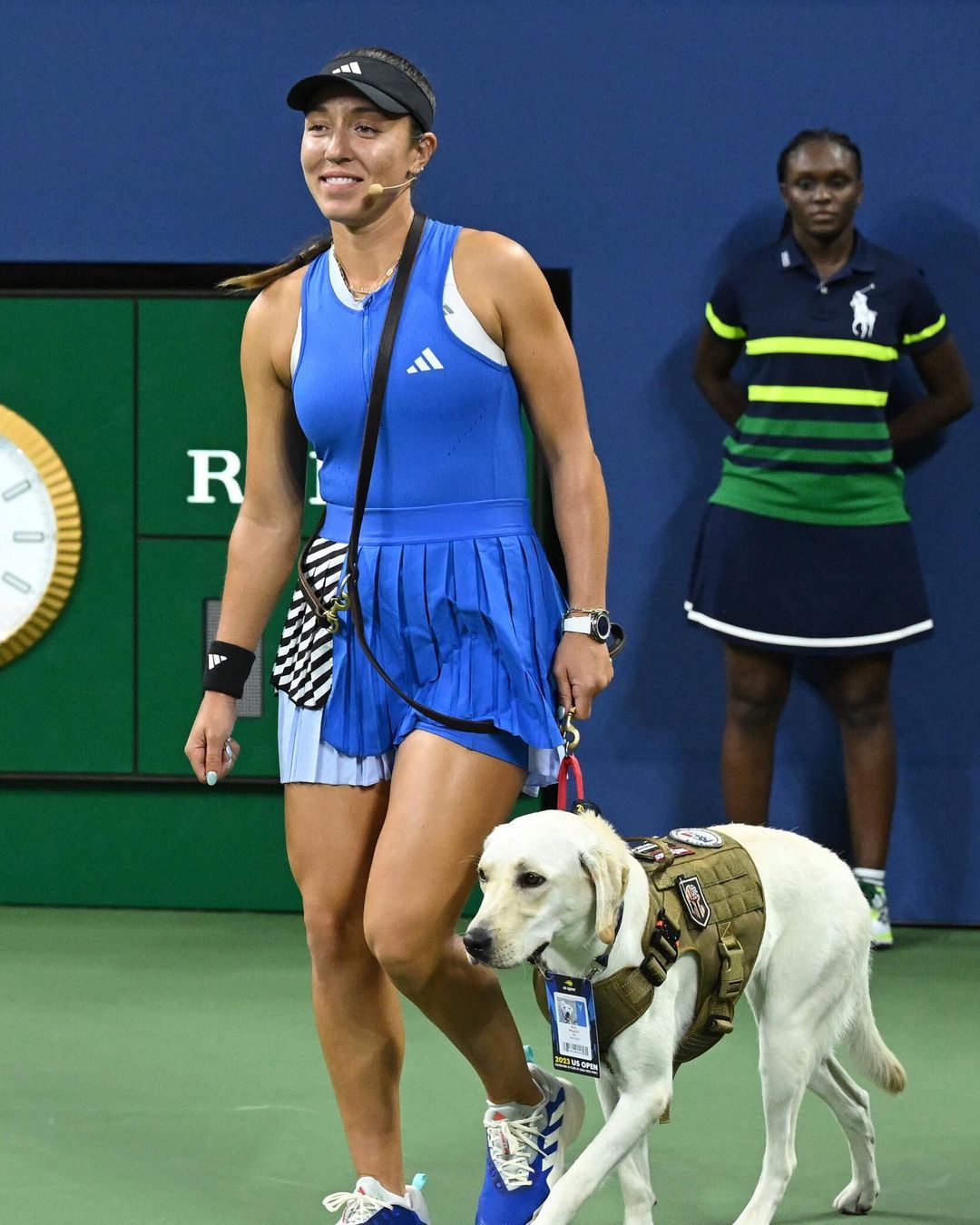 Jessica Pegula, apart from her mind-boggling net worth, is also known for her works of charity. Her most successful endeavour is a non-profit organisation named A Lending Paw, which she started along with her husband. The organisation works towards supporting rescue dogs and gives them training to accommodate them as service animals.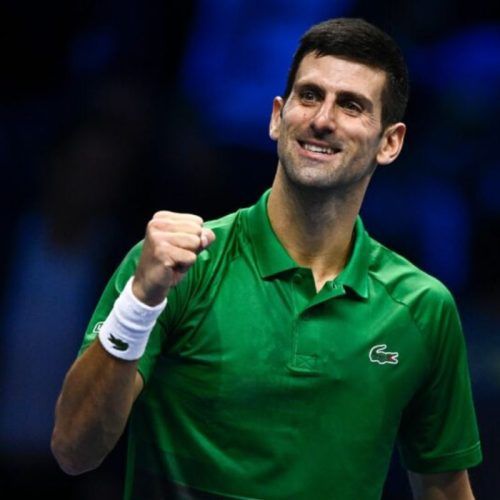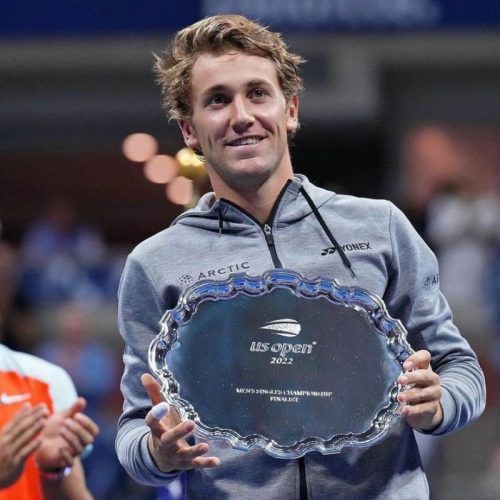 Frequently Asked Questions (FAQs)
– How much is Jessica Pegula's net worth in 2023?
Jessica Pegula's net worth in 2023 stands at a staggering USD 6.7 billion.
– What is Jessica Pegula's WTA ranking?
As of September 2023, Jessica Pegula is ranked third in WTA singles rankings and holds the sixth spot in WTA doubles rankings.
– Who are Jessica Pegula's parents?
Jessica Pegula is one of five daughters of billionaire couple Terry and Kim Pegula. They are also the owners of the National Hockey League team Buffalo Sabres and the National Football League outfit Buffalo Bills.
– Is Jessica Pegula a billionaire?
Yes, Jessica Pegula is a billionaire, courtesy of her parents who are billionaires themselves.
(Main and Featured Images Credits: Courtesy Instagram/@Jessie Pegula)
written by.
Uddipta Banerjee
Uddipta writes about sports and watches besides occasionally venturing into the world of automobiles and technology. He was associated with the Indian Express in the capacity of a sub-editor at their Lifestyle desk. A journalism and mass communication student from Xavier Institute of Communications, Mumbai, Uddipta devotes most of his leisure time to photography and filmmaking. He has contributed photographs to Vogue Italia and several exhibits, and has directed award-winning short films screened at film festivals in India and abroad.