The Buddha once said that health is the greatest gift, but the Buddha didn't have to pay for a gym membership. Let's check out the most expensive gym memberships in Bangkok.
Every gym isn't built the same. After all, we pay for what we believe is worth the money. Some places have a variety of classes to choose from. Many have their own pools and saunas, and a lot feature state-of-art equipment and a fitting service to boot. As you look for a new place to work out, let's see which gyms are expensive, and see if they're worth it.
[Hero and featured image credit: Sven Mieke/Unsplash]
The most expensive gym memberships in Bangkok BASE Bangkok
BASE Bangkok's classes start at THB 4,900 per month, which entitles you to 16 classes for the whole month, so that's THB 306 per session. That price can be lowered to THB 197 per session, but these packages require you to commit six months minimum. Don't want to commit that long? The THB 4,900 per month jumps to THB 7,900. One individual session, without packages, costs THB 975.
With that pricing, BASE shines in helping you achieve your personal goals by using instructors and personal trainers that are qualified to train any client. You have a goal body you want to achieve? Sure. A young person in the family interested in being more fit? They have people experienced in coaching young people. Pre and post-natal training? They even have coaches for that.
You can find more information at BASE Bangkok. Training Ground
Don't let Training Ground's THB 5,450 per month price tag deter you, as everything is catered to you from day one. They have custom onboarding sessions to guide whatever your level is, then they offer a fully-scalable experience when it comes to exercise. You will get to push yourself to get to your goals, but it can also be more to your pace. Plus, Training Ground has a very positive community that will help boost your enthusiasm when it's time to get down and dirty.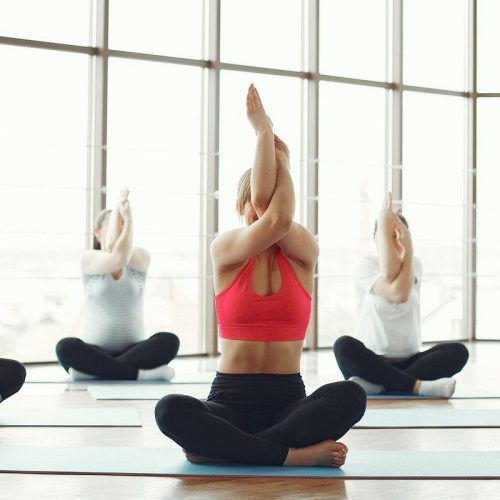 You can find more information at Training Ground. Virgin Active
Famed as one of the more expensive gyms in Bangkok, many go for Virgin's "Long Termer" package. It says it starts at THB 562 a week, but prices can go up depending on the location you choose as your home base. The 12-month minimum commitment can certainly run you up. Still, unlimited classes, unlimited access, great facilities—all that does make a difference in making a decision. Plus, that price also includes classes that may be a lot more expensive elsewhere, such as Pilates.
You can find more information at Virgin Active. The Lab
The Lab shines when it comes to personalised training, especially for weight loss. Still, four weeks of unlimited personal training can run you up THB 29,997, and group classes are THB 16,997 for five weeks. Despite those prices, they do have amazing reviews from tried and true customers impressed by how they excel at losing weight. If it works, it's worth the price, right?
You can find more information at The Lab. F45 Training
F45 Training is time efficient. A 45-minute session burns up to 750 calories. You get a full body workout, you get results. With that in mind, one week of unlimited training is priced at THB 2,500, and one month is THB 4,900. There's also the THB 4,000 per month price tag, but this limits you to 8.15am classes on weekdays and Saturdays only, and who gets ready at that time anymore?
You can find more information at F45 Training.
This story first appeared on Lifestyle Asia Bangkok